Master P net worth, height, brothers, girlfriend, wife, children
Many fans of rap music appreciate the talent of Master P who is one of the early icons of this genre. He had made a name for himself long before most of the modern day rappers started getting into music. Currently, he is considered a legend among rap enthusiasts. A lot of people are interested in this musician's personal life and wealth. Here you will learn about Master P net worth and all the juicy facts about him!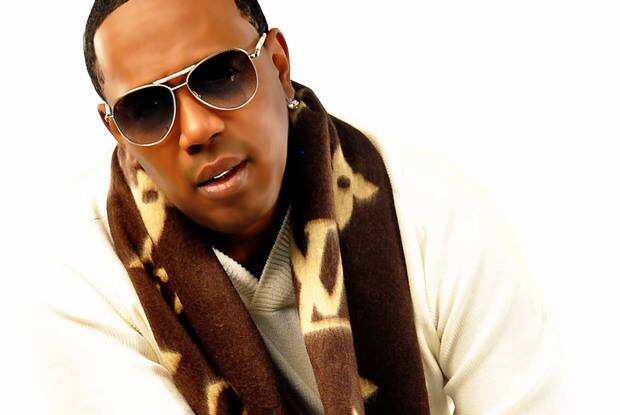 Master P is a man who has done plenty of good for society. The fans know him as a rapper with memorable songs, who is also a part of the well-known family of rap genre musicians. However, not everyone is aware that he is also a successful entrepreneur, a brilliant actor, and a talented songwriter. He has given a lot of money to philanthropic causes and invested his belongings into various businesses. Master P is also a record producer and an executive, and he is excellent at playing basketball. This man has a lot of secrets that can make you gasp, and today we will unveil them all!
Master P profile summary
Name: Percy Robert Miller
Birthday: April 29th, 1970
Age: 48 years old
Height: 1 m 93 cm
Nationality: American
Hair: Black
Eyes: Brown
Master P biography and career
The real name of Master P is Percy Robert Miller, which makes it easy to guess why he chose this exact stage name for himself. He was born in New Orleans, where he was raised in the area of Calliope Projects. He was the oldest sibling out of five. Percy attended two schools: Booker T. Washington High School and Warren Easton High School. During his time studying, Percy also found time to play as a member of a basketball team, and he was so talented that he managed to get an athletic scholarship at the University of Houston. However, he decided to drop out of this educational institution during his freshman year.
He continued his education at the Merritt College in Oakland, California, where he chose a business administration major. After his grandfather passed away, Percy inherited $10,000 and decided to put this money to good use. The young man opened a record store of his own, which he gave a name "No Limit Records". The store was situated in Richmond, California, and eventually, it became a base for Percy's record label. In 1990, the aspiring rapper released his first cassette tape "Mind of a Psychopath", and since then his music career kicked off.
The debut album of Master P, which was titled "Get Away Clean" was released in February 1991. Inspired by his instant success, he started working on his second album, "Mama's Bad Boy", which was quickly completed and released in 1992. In-A-Minute Records was the studio which helped the young artist to release both of these tapes. Master P did not waste any time after their release and collaborated on the album together with the TRU Group. The title of this collaboration was "Who's da Killer?". In 1994, the artist produced the third album "The Ghettos Tryin to Kill Me!", which also became successful like the previous two. He also decided to release a compilation of No Limit songs, which resulted into two new albums. "99 Ways to Die" was the next work of Master P in 1995. Shortly after, he joined forces with TRU again, working on the album "True". It did very successfully on the charts, reaching high spots on many of them. The most famous song on this album was "I'm Bout' It, Bout It". During this year, Master P had no rest: he was also involved in the production of another compilation album.
There was a funny story connected with Master P. He confessed that in the early 1990s when he used to be an opening act for Tupac Shakur, he always confused the people who had to introduce him. They would call him "Mr P, the country singer", when in fact he was hip-hop and rap artist. They also were surprised that there are rappers from New Orleans because at the time there was a common misconception that all the rappers are from Los Angeles or New York, and in New Orleans, there are only blues and country artists. However, Master P remembered this story with humour and said that no matter what, the opening acts for Tupac brought him a lot of fans.
1995 was the year when Master P made a decision to relocate his "No Limit Records" company because he wanted to attract some new potentially good artists. He moved the company from California to his native New Orleans. A year later, he released the fifth studio album, titled "Ice Cream Man". This was a significant move for him because the album contained a hit song "Mr Ice Cream Man", which brought the musician to the game. Eventually, he came back to working with TRU and started his work on "Tru 2 da Game", their fourth album, together with them. Even though this group used to consist of many singers, Master P decided to reduce it to a trio containing himself and his brothers, C-Murder and Silkk the Shocker. Master P's breakthrough album, called "Ghetto D", saw the world in 1997. During the very first week, the album sold more than 761 thousand copies, which was the highest that the musician ever got. This album went on to become triple platinum, and for Master P, this was the highest recognition.
Moreover, the super-hit "Make 'Em Say Uhh!" did incredibly well in the charts. The singer even got an honourable nomination for "Best Rap Video" at the MTV Video Music Awards, which he lost to Will Smith's work.
Even though Master P's previous album sold plenty of copies and became platinum, he felt like his best work has still not been made. That is why he released "MP Da Last Don", his seventh album, in June 1998. This song compilation has become his best, as it made the debut on the prestigious Billboard Top 200 charts from the first place, and sold more than four million copies in general. As if this success was not enough, he released another album only one year later, which was called "Only God Can Judge Me". One of the most memorable songs from this album was "Step To Dis". This work ended up getting a gold status. The next thing he went to work on was the joint album with TRU, titled "Da Crime Family", which came out the same year, in 1999. Not so long afterwards, his ninth album "Ghetto Postage" came out. There were some legendary hit songs on it, such as "Souljas" and "Bout Dat". This hardworking rapper always wanted to make more and more music, as he created a new group "504 Boyz" and released the debut album called "Goodfellas" with them the same year. The rap enthusiasts might remember this group for getting the number one album in Top R&B/Hip-Hop Album chart and for their prominent single "Wobble Wobble".
The tenth album of Master P, named "Game Face", was released in 2001. This was the first work that the rapper released on the new "No Limit", that was partnered with the Universal Music Group. Next year was sacrificed to working together with 504 Boyz on their second album "Ballers", which was another success. However, not long afterwards the problems began: the "No Limit" record company started losing popularity and got some lawsuits filed against them. As a result, they became bankrupt and had to close the company in 2003. Master P, however, did not just sit down there: he was simultaneously working on the eleventh album "Good Side, Bad Side", which he released through the Koch Records company. It became first on the Billboard chart "Independent Albums". Except that, he also worked on the album "The Truth" together with his TRU group, which was their last. Along with that, in 2005 Master P released the twelfth album "Ghetto Bill Vol. 1".
The musician never gave up on his wish to recreate a label, so much that in 2005 he founded "Guttar Music" together with his son, Romeo Miller. The same year, he also released the independent album "Living Legend: Certified D-Boy" on this label. He also did not forget about his work with 504 Boyz, as they released the album dedicated to Hurricane Katrina, which became their last. 2006 and 2007 were also productive years for Master P, as he released the compilation "America's Most Loved Bad Guy" and the collaboration with his son Romeo "Hip Hop History". After many productive years, he finally took a break until 2010, when he was ready to get back to work. He spent this time without releasing songs or albums, just spending time with his family and renewing his energy.
In 2010, Master P went on tour with his brother Silkk and son Romeo, which they labelled "No Limit Forever International". He continued collaborating with well-known artists, such as the rapper Gucci Mane, with whom he released a track "Brinks". He also had a few public performances. Along with this, he was working hard on re-branding his "No Limit" label by bringing new forces in there. In 2012, he started working on the thirteenth album. As a promotion for its release, he put out the official mixtape "Al Capone" and a collaboration mixtape "New World Order" with the new group "Louie V. Mob", that included him, and the young rappers Alley Boy and Fat Trel.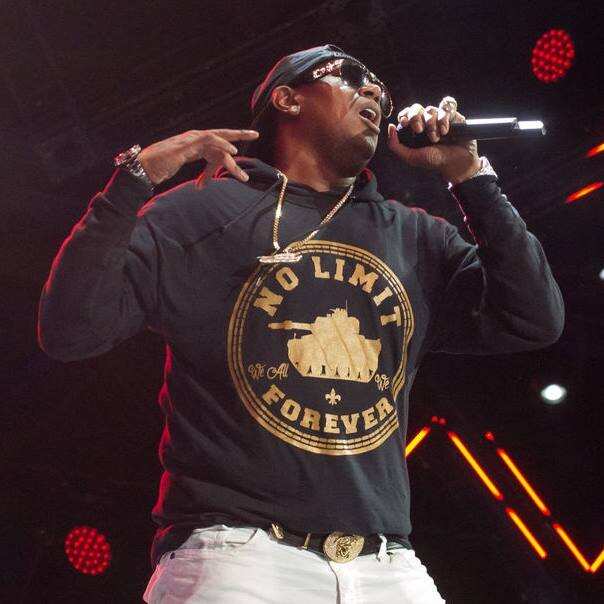 2013 came with "The Gift", the thirteenth album of the rapper. He later re-released it with the music video for each composition. However, the hard work of Master P only continued afterwards – he went on to release "Ice Cream Man 2", which was a successor to the famous album "Ice Cream Man", and another album titled "Boss Of All Bosses". He started producing the group "Money Mafia", and released a few collaborations together with them. That was not all for the fans: inspired by the success of "Ice Cream Man 2", Master P decided to record and release two more sequels to this album. He also released his fourteenth studio album "Empire, from the Hood to Hollywood", which featured a few guest appearances from his son Romeo, Money Mafia, Krazy, Lil Wayne and many others.
READ ALSO: Top 20 richest musicians in America now
2016 was no less productive than the previous years – Master P went on to release a few singles and a mixtape, and also announced his brand new album "The Grind Don't Stop", which he worked on together with the new creative group "No Limit Boys", which was the renewed "Money Mafia". He also announced that he is going on a big tour worldwide. He did a lot of mixtape collaborations with No Limit Boys and worked together with such giants as Lil Wayne, Gucci Mane, Rick Ross, Nipsey Hussle, 2 Chainz and Travis Scott, among many others.
Master P albums are always memorable because his lyrics focus on social injustice, poverty and drug dealing, as well as give people hope for the better. His hooks are always catchy, and each album carries a particular theme. He has a unique talent to reach out to his audience and connect with people. When the rapper from Atlanta 2 Chainz talked about Master P, he said that he became a significant hip-hop influence for the entire southern region. He said that he appreciated the effort and productivity of Master P because it felt like he released new music every week, which was exactly what the fans needed.
How old is Master P?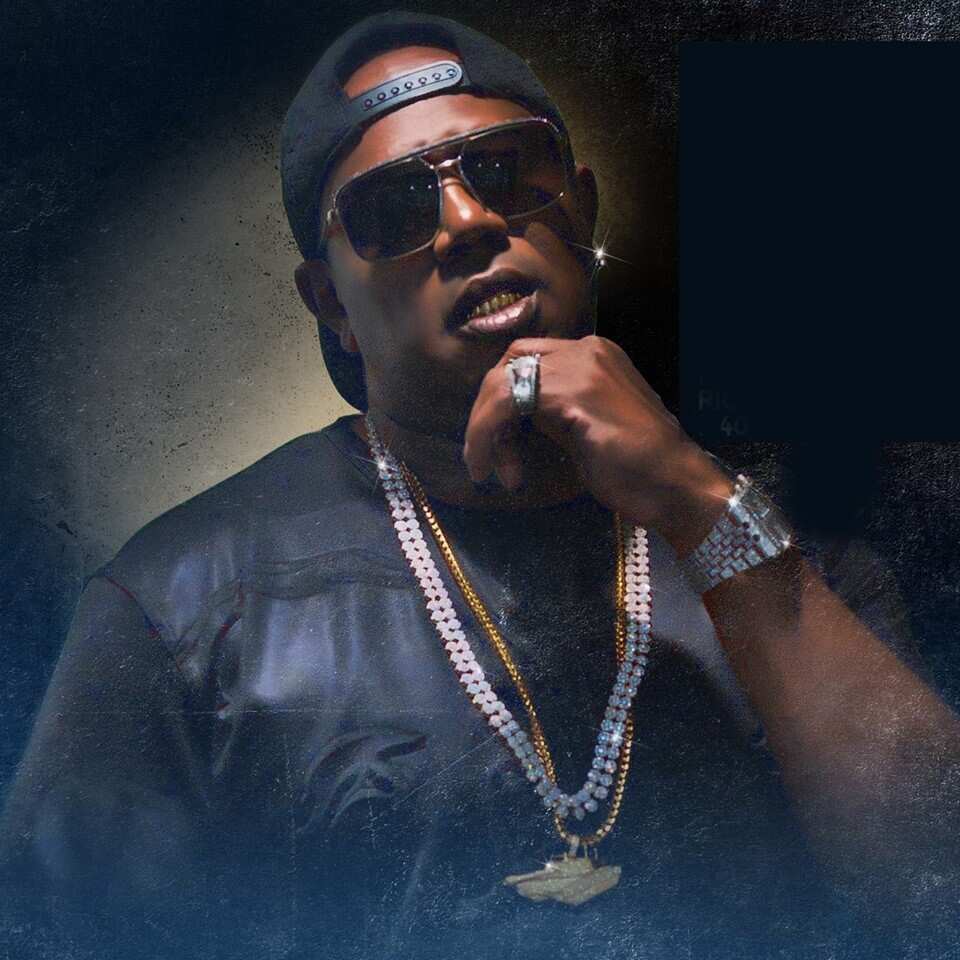 Master P birthday was on April 29, 1970. This means that he is 48 years old. Throughout his lifetime, he has been incredibly diligent and productive, and it is no wonder that nowadays he is celebrated as one of the rap legends.
Master P height
The height of Master P is reported to be 1.93 cm. This is not a surprise, as he used to play basketball, and in this kind of sport, you need to be very tall to reach success.
Master P brothers
The rapper has a very talented and famous family. He has two brothers who also followed his steps and became quite renowned in rap music. Their stage names are C-Murder and Silkk the Shocker.
C-Murder, or Corey Miller, is only a year younger than his older brother Percy. He also writes songs, publishes books and acts in the movies. He originally became famous due to his brother's label "No Limit Records", where he was a part of the group TRU. Later, he released a few solo albums, which included the platinum song compilation "Life or Death". Generally, C-Murder has nine albums to his name, which were recorded on different labels. Unfortunately, his reputation was stained by major legal issues, including being accused of murder. He spent a lot of time in jail, but his sentence was upheld, and he continued making music.
Another brother of our main character, Silkk the Shocker or Vyshonne King Miller, is not only a rapper but also an actor. Initially, his stage name was just Silkk, but later he upgraded it to Silkk the Shocker. He is five years younger than Master P, and just like both of his older brothers, also became famous due to his involvement with the label "No Limit Records". Silkk the Shocker has released a lot of successful albums and became a legend in the genre of gangsta rap and southern hip-hop. Today, he continues writing, producing and releasing songs.
One of Master P's brothers was called Kevin. Unfortunately, he passed away tragically after being shot by people who he considered his friends. This upsetting event in the Miller family took place in 1990. His murderers got prison time, and it would not bring Kevin back to his siblings, but justice was served. The brothers still remember Kevin very fondly and cherish his memory.
Master P also has a famous cousin, whose real name is Raymond Emile Poole, but he is known under the stage name Mo B. Dick. He is five years older than Master P and is also a legendary rapper and music producer. He has worked with a lot of famous artists and has been featured on more than a dozen tracks. He was involved in the production at many labels and nowadays has his own label called "Out The Box Xploitations LLC". Some of the singers he collaborated with were Dr Dre, Wiz Khalifa and Future, among the other ones. Mo B. Dick had a fruitful music career, and now he focuses on producing young musicians and discovering talents.
The brothers of Master P are not the only famous members of his family. Believe it or not, but he has more of them. However, more on that you will learn later.
Master P net worth
"How much is Master P worth?" the fans may ask. Master P net worth is estimated to be $250 million. He has made a considerable fortune off his regularly released albums and producer work. This man has never stopped being persistent and chasing his dreams, and as a result, he now can give a comfortable life to his family and children, which you will learn everything about in the next section.
Master P wife
The talented rapper had a wife for 25 years, and they had seven children together, including two children from the previous relationship. The name of his chosen woman is Sonya C Miller, and for many years their union seemed perfect, especially to the outsiders. However, in 2014 the likely happy couple suddenly divorced each other.
Sonya later opened up about her marriage, confessing that Master P cheated on her after she put her rapper career aside for becoming his wife and the mother of their children. According to Sonya, she was partly responsible for the success of No Limit, because she helped her husband build this label. She also said that people who do not know the whole picture of their marriage are blaming her for it not working out, even though in the last years she lost all of her energy and felt depressed. After the divorce, she decided to pick up her own life. She went to study at the university, became a model and started working on her own reality show that features divorced women. Sonya stated that she is now busy with multiple things and positive about her life. She is trying to be a good role model for her kids, who she needed to be there for, while Master P recorded all the albums and made money.
Master P girlfriend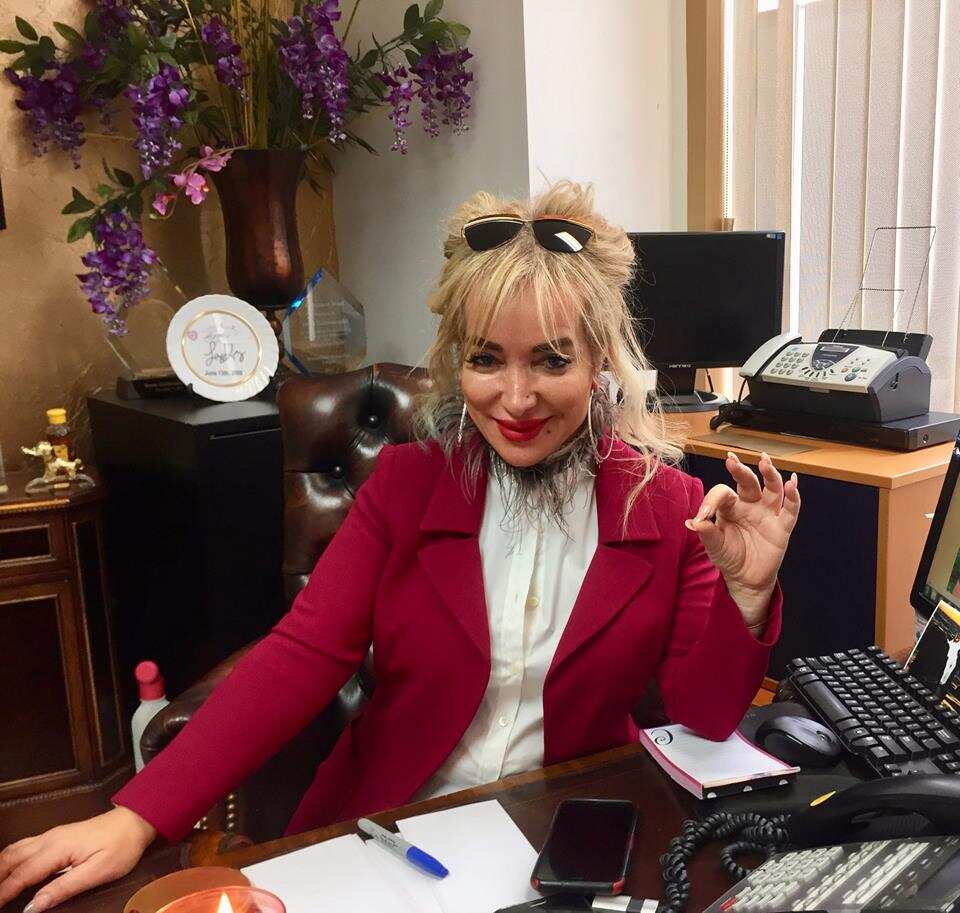 After divorcing Sonya, Master P did not waste any time – he started searching for a new relationship. It looks like he found himself another strong woman to build a romantic connection with. The new girlfriend of Master P is called Simin Hashemizadeh, and she is a successful entrepreneur, as well as a philanthropist. She even has a foundation of her own, proudly called "Simin Hope Foundation", which fundraises finances through various dinners and events for donating to the organisations connected with troubled teenagers, animal rescue and adoption, homeless people and other noble causes. She is also a CEO of the South Pacific Surgery Centers, which is a medical establishment in Beverly Hills. Except that, she works in the healthcare field in Iran and helps people to get modern medical services. Simin has done a lot for the philanthropic causes and received a lot of special recognition awards for her outstanding work.
Master P and Simin Hashemizadeh seem to be very happy together, with the constant reports that they give each other expensive gifts. Since both of the lovebirds are wealthy and earned all the money for their years of work, it would make sense that they spoil each other a little bit.
Master P kids: who are they?
The famous Master P is a proud father of many kids, most of whom are already grown-ups and have their own careers. Some of Master P children are brilliant singers and rappers. Sadly, not all of them get along, and the divorce of the parents has changed the entire family dynamics. Here are Master P children names and some facts about them.
Romeo Miller. This young man is the oldest son of Percy Miller: he was born in 1989. He is involved in the No Limit company and music production together with his father. Except for being a rapper and having a lot of collaborations with his famous dad, he is an aspiring actor. One of his prominent works is "Empire". He is also a model, fashion designer and dancer who participated in Dancing with the Stars. Just like his father, he played basketball in high school. Romeo has nine studio albums.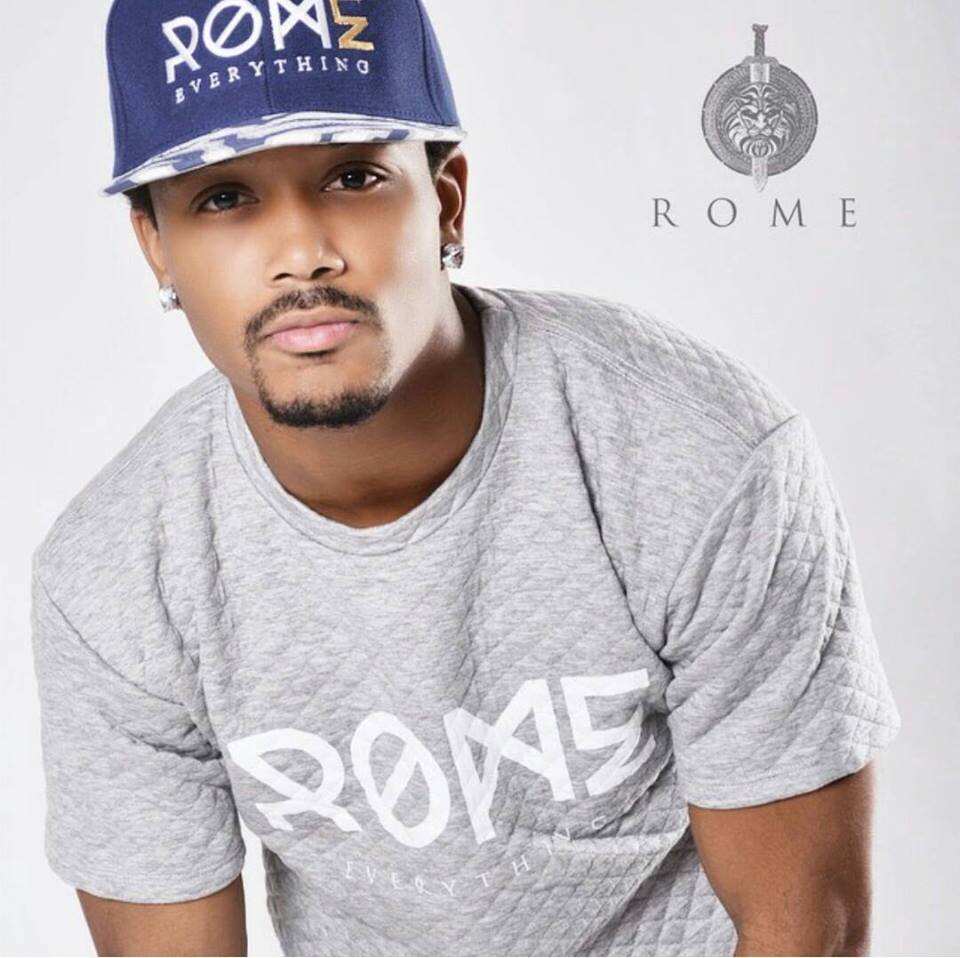 Vercy Miller. The second son of the rapper, Vercy Miller, was born in 1991. He is known under the stage names Young V and Valentino. Just like his older brother, he also acts in the movies and TV series, such as "The Team".
Veno Miller. This man is not the biological son of Percy – he is his nephew. Veno got adopted by his uncle after the death of Kevin Miller, his father. The family of Master P always took care of him like he was their own.
Tytyana Miller. The oldest Master P daughter, who often shortens her name to "TaTa", was born in 1992. She is open about her drug abuse issues, which she discussed with her dad in the "Growing Up Hip Hop" episode. She also has a troubled relationship with her mother Sonya and seems closer to her famous father.
Intylyana Miller. Another daughter of the rapper was born in 1993 and is currently pursuing her acting career. She has appeared in a few movies, most notable being "A Mother's Choice", and a couple of TV series, such as "Futurescape with James Woods".
Cymphonique Miller. The gorgeous Cymphonique was born in 1996. She was a famous Nickelodeon star, mostly known for playing Kacey Simon on "How to Rock" show. She also toured with some of the most prominent Disney and Nickelodeon stars, such as Demi Lovato, Ashley Tisdale, Raven-Symone and JoJo. Cymphonique sang the theme song for the popular children's show "Winx Club" and collaborated with Big Time Rush for the song "I Know You Know". This girl has two studio albums "Passion" and "No Days Off", released in 2013 and 2018 respectively.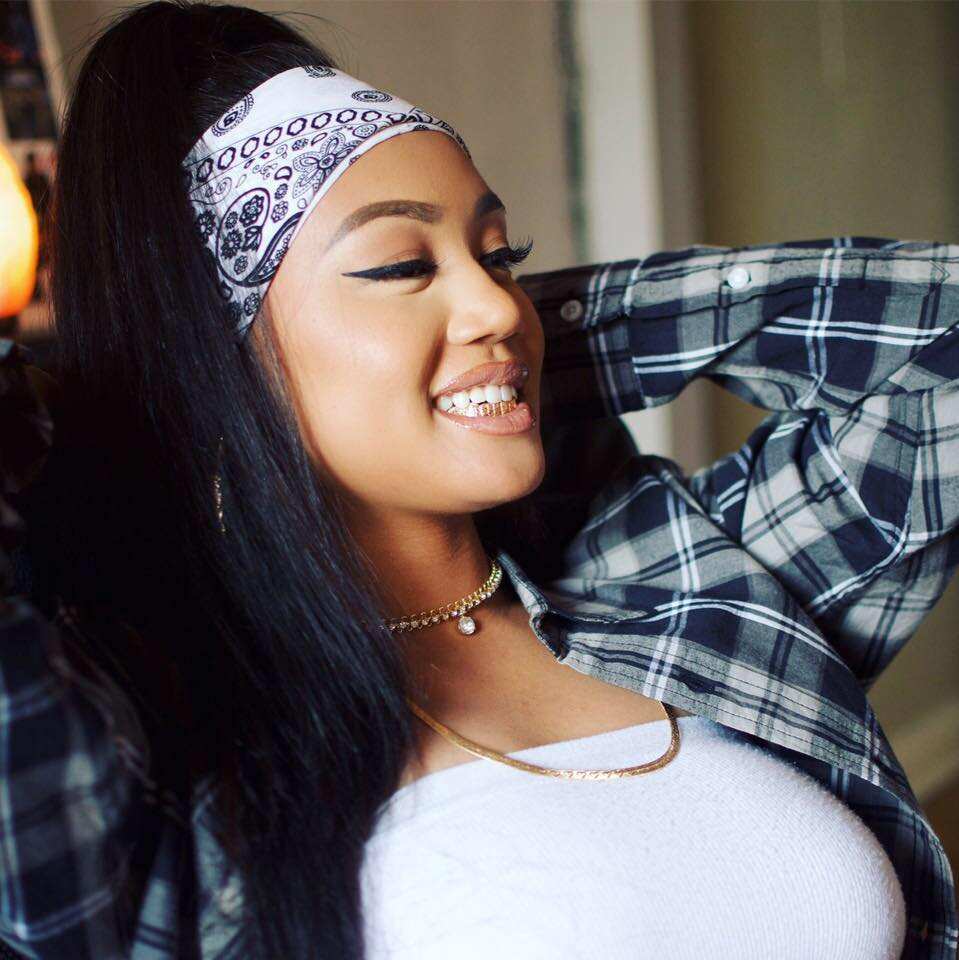 Itali Miller. The youngest daughter of the rapper is called Itali. She was born in 1999. She is a well-known Instagram model and often posts photos with herself and her siblings on there.
Hercy Miller. The fourth son of Master P, Hercy Miller, was born in 2002. He is a very talented basketball player and was one of the best among his age group.
Mercy Miller. Finally, the youngest son of the prominent hip-hop star is called Mercy. He was born in 2003 and is currently a school student.
Master P has created the entire dynasty, both in his professional and personal life. His albums will be remembered for a long time, and his children are continuing their famous dad's business. Master P net worth is really impressive when you think about the work he did. This man is a star of hip-hop and rap, and the fans will always fondly speak of him.
READ ALSO: Kodak Black net worth, bio, age, height, nationality, real name
Source: Legit.ng