Top 10 richest footballers in Africa
Africa has never been short of incredible players who have graced big football leagues across the world. Didier Drogba, Samuel Eto'o, Yaya Toure, and Okocha are just a few examples. However, despite the success and winning titles and awards, have these great names succeeded in the financial world? In this article, let us focus on the top 10 richest footballers in Africa.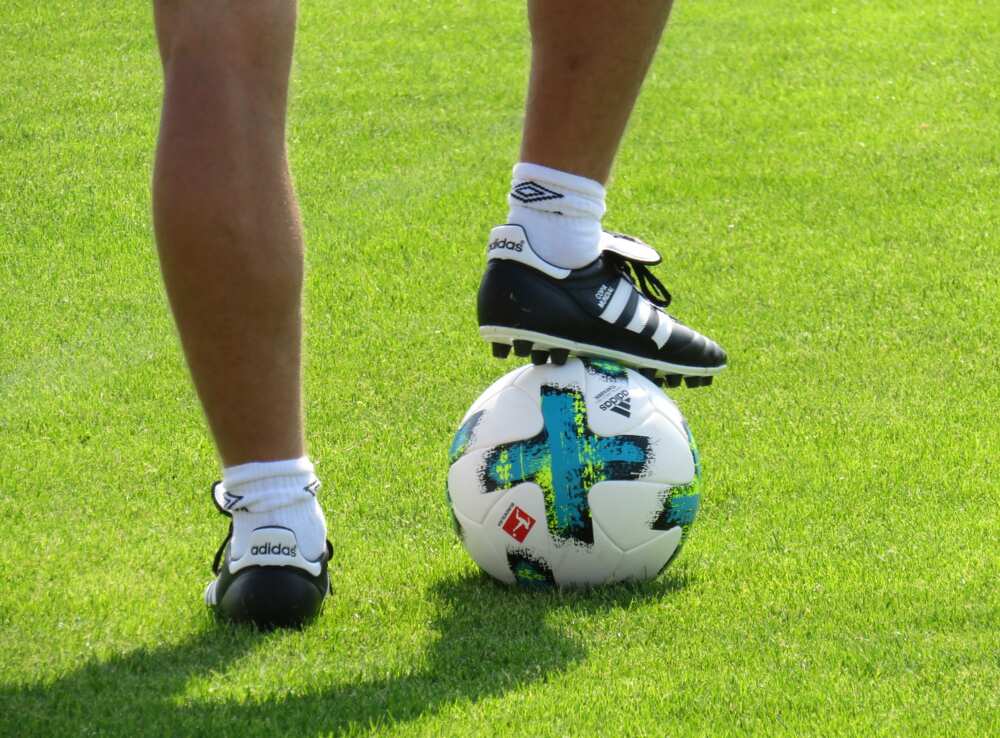 Names like Samuel Eto'o, Yaya Toure, and Drogba stack up well alongside other top 10 richest footballers from different continents. To keep this list up to date, we will only highlight players who are still actively playing. Who is your favourite of the ones mentioned below?
Top 10 richest footballers in Africa in 2018
Enough of the details so let us jump right into the list. You should note that this list is in no particular order.
1. Wilfried Zaha
At the start of the 2018-19 season, Zaha signed a long-term contract with Palace, and the deal propelled him to the top as the best-earning player at Selhurst Park.
Even before this mouth-watering deal, Zaha has been enjoying his time in England. He has also played for Manchester United and seems to be using his money well. It is befitting that Zaha features in this list especially if you take into account some of the properties under his name.
For instance, in 2015 he bought a seven-bedroom mansion in Surrey. This house was worth £2.5 million.
Also, Wilfred Zaha loves luxurious cars, Lamborghinis if to be specific. According to thesun.co.ke, his car collection worth over £1 million, and he never shies away from posting their photos on his social media accounts.
2. Sulley Muntari
Currently, Sulley Muntari plays for a less-known club in Spain called Albacete Balompié. However, do not let that status of the current team fool you. Muntari has had an illustrious career playing for the large Italian clubs Inter Milan and AC Milan. He also played for Spanish and English clubs.
His successful years at Inter explains why he is among the wealthiest soccer players from Africa. At some point in 2015, Sulley joined Al Ittihad in a deal that had him earn £123,000 per week.
Besides playing Muntari is into cars, a passion that led him to launch an exclusive car pimping service for high-end models.
3. Emmanuel Adebayor
Adebayor is a famous name in football in Africa and Europe. His playing career has seen him play for different teams in England, Spain, France, and Turkey. During these years, the specific clubs he played at are Arsenal, Manchester City, Spurs, Crystal Palace, Monaco, and Real Madrid. Currently, he is part of the İstanbul Başakşehir.
During his span at spurs, Forbes listed him at position twelve in the list of The World's Best-Paid Soccer Players with a total earning of $16.7 million at the time.
READ ALSO: Highest-paid athletes in the world in 2018 - Top 10 by Forbes
4. John Obi Mikel
Mikel is another veteran footballer from Nigeria who is still active in the game and plays for Middlesbrough in England.
John Obi Mikel played for Chelsea for the majority of his career and won titles. In 2017, he moved to China and joined Tianjin TEDA for a deal in which he earned £140,000. That is one reason why you should not be surprised that he is on this list.
According to Pulse, this successful football player has a $6 million house in London and a collection of luxurious cars under his name.
5. Sadio Mane
Sadio Mane also makes it to this list as one of the currently big-money earners at Liverpool, and Africa for that matter. In November 2018, Daily Mail reported that Mane's new contract that extends his stay at Anfield until 2023 would let him earn more than £150,000 per week.
At 26 years, Sadio's financial future seems bright and deserves mention in this list although he prefers keeping his personal life private.
6. Pierre-Emerick Aubameyang
Currently, Pierre-Emerick Aubameyang is one of the top ten richest in Africa among footballers. His move from the German side Borussia Dortmund gave him an upper hand when negotiating for his salary and now earns £180,000 per week at Arsenal Football Club.
Additionally, Aubameyang has a sponsorship deal with Nike, and you will frequently see him wear Nike boots.
Regarding other luxury possessions under his name, Aubameyang has a nice collection of high-end cars in his garage.
7. Riyad Mahrez
At the start of the 2018-2019 Premier League season, Riyad Mahrez joined Manchester City after signing a contract that runs until 2013. In the deal, Mahrez earns a decent £200,000 every week. This amount is double what he used to make at Leicester City.
With that weekly earning, Riyad is definitely one of the top 10 richest footballers in Africa currently.
One of his assets is a £12.2 million house in London.
8. Mohamed Salah
In the past few years, Mohamed Salah has been a big name in the world of football. His impressive performance last season earned him a £200,000 per week contract with Liverpool.
So far he has played for different clubs including Roma, Fiorentina, Chelsea, and now Liverpool. Despite his fame, Salah has remained humble.
9. Asamoah Gyan
Asamoah Gyan is a popular African football who gained popularity after playing for Ghana at the World Cup to Sunderland in England. Throughout his career, the footballer has accumulated a lot of wealth and even runs businesses in Ghana.
In 2016, Gyan became one of the world's highest-earning footballers when he joined a Chinese team called Shanghai SIPG. According to the deal, he earned £227,000 every week.
At the moment he plays for a Turkish professional football club called Kayserispor.
10. Samuel Eto'o
Samuel Eto'o is arguably one of the most famous and successful footballers from Africa. He is from Cameroon and despite being 37 years old, he is still playing. Qatar SC is his current team.
His success on the pitch has translated to a growing bank account and asset column through his playing career. He has appeared on many lists of top earners. For instance, in 2012, Forbes placed him at the top of the highest earning African players. On his portfolio of assets, he has properties in Cameroon, Italy, Spain, and France.
Who is the richest footballer in Africa?
From the above list, Samuel Eto'o is the richest with a net worth of $95 million.
Well-paying contracts and long playing careers are the two main factors that highly determine the net worth of a player as you can note from the list of the top 10 richest footballers in Africa. However, cases of bankruptcy are common among players and athletes after they retire, but we will hope that the footballers we have mentioned in our post will manage not only to save what they have now but even to multiply. It would be great to see these players transition well into investment opportunities once they hang their boots.
READ ALSO: 12 names of Nigerian sports heroes and heroines
Source: Legit.ng