The best Fortnite streamers as of today
The online game, Fortnite, was officially released on 21st July 2017. Since then, talented Fortnite streamers have competed for the title of 'best' within the online community. The competition is very stiff, and only a few people have managed to be on top of this list for the last three years.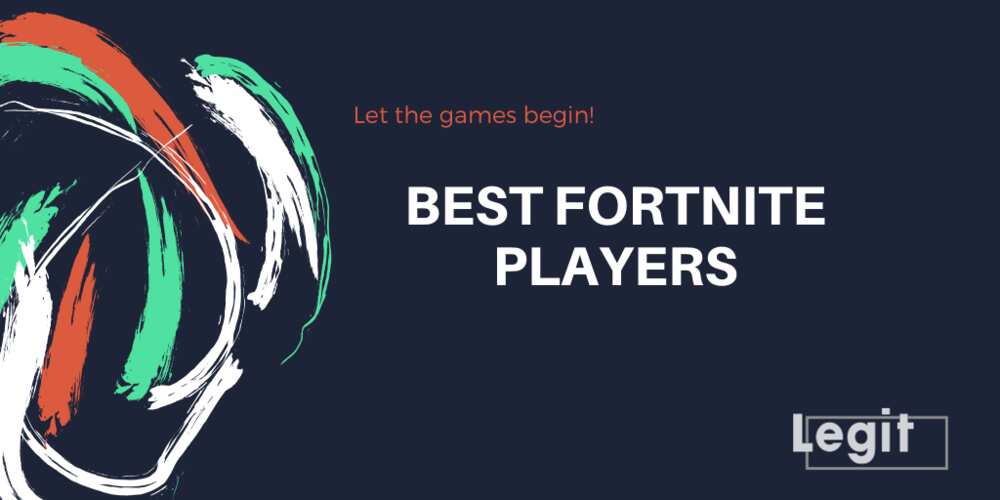 Fortnite is a highly interactive and competitive game. It demands concentration and quick reflexes from the player. It can also be quite complicated, and thus the best players have a huge following of fans who wish to learn from them
Who are the top 10 Fortnite players?
Who are the best Fortnite players? This list looks into both old and new players alike. It combines gamers who have been key players since the creation of the game as well as new faces and names to watch out for in 2020.
10. EpikWhale
In 2019, Shane 'EpikWhale' Cotton was placed 3rd in the Fortnite World Cup Solo match. The quiet 17-year-old is currently in his senior year in high school.
However, he has no plans to stop practising or competing. EpikWhale is one of the top young players to watch out for this year.
9. Aqua & Nyhrox
These two young men came first in the World Cup in the Duos category. Aqua was born in Austria while Nyhrox was born in Norway. The two met online over Fortnite and began competing as a duo. While they had been playing and practising together online, they met for the first time in New York.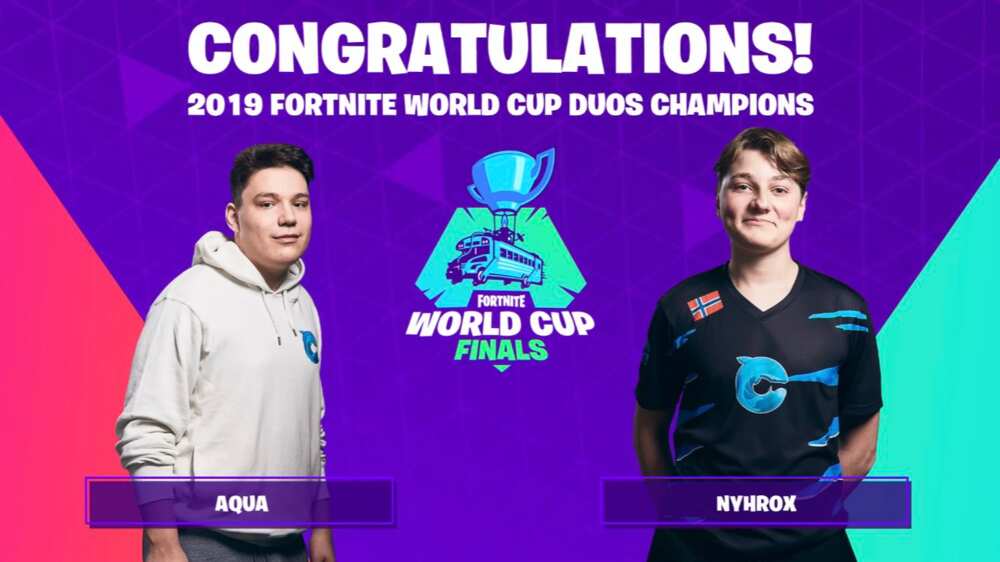 In spite of their win at the World Cup, the duo broke up after the competition. Aqua is now playing with a German streamer while Nyhrox is currently going at it alone.
8. DrLupo
Benjamin "DrLupo" Lupo is one of the world's most popular Fortnite streamers, with more than 5 million followers on the streaming platform, Twitch, and on YouTube combined. The 32-year-old was an engineer before he became a full-time gamer. From playing games such as Diablo, Destiny and PlayerUnknown's Battlegrounds, he finally settled on Fortnite.
His success was brought on by doing collaborations with other players such as Ninja - who is now one of his closest friends. Like many famous players, he makes money from viewership and ads on his videos. He also does brand partnerships with companies such as Red Bull and the Esports organization ReKTGlobal.
While he is known for his sniper shots on Twitch, in real life, he spends his time with his family and doing charity work.
7. Daequan
Daequan Loco build his name and fan base from playing Fortnite Battle Royale. Like other gamers, he has channels on both YouTube and Twitch with millions of followers.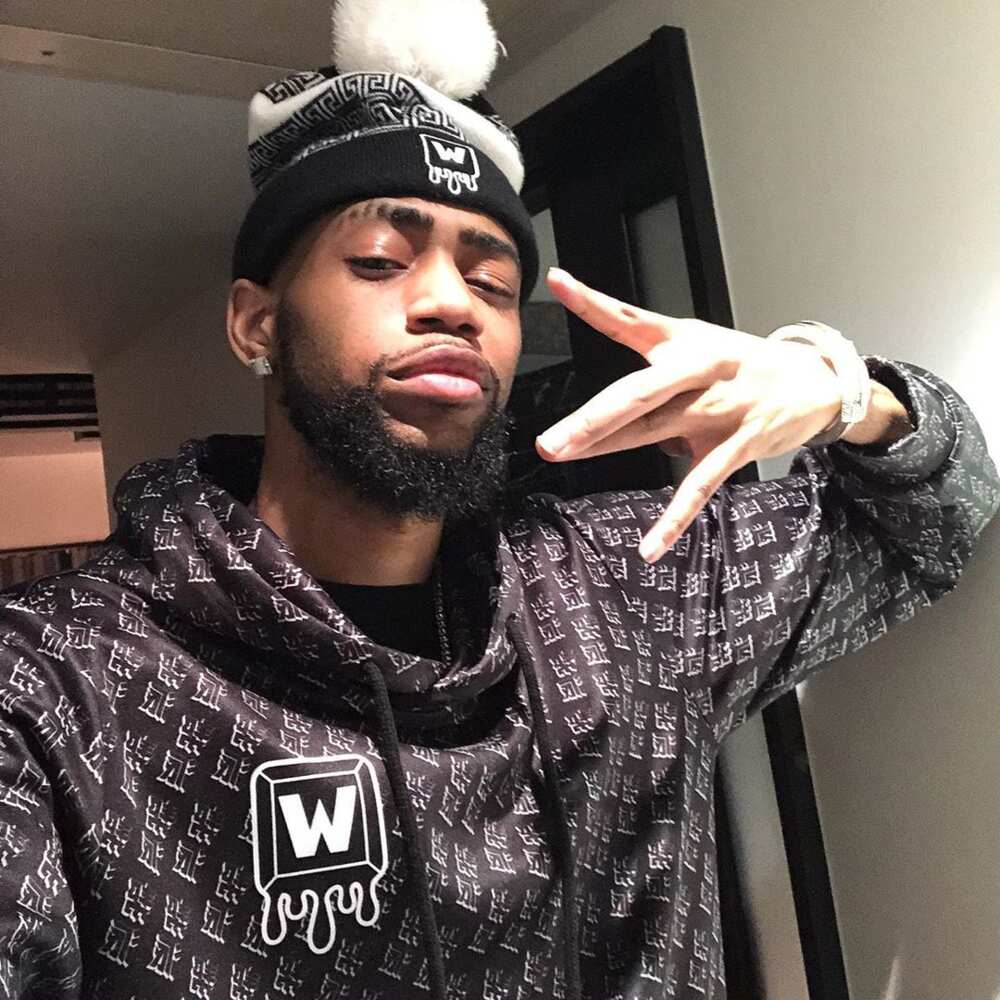 His massive fan base has afforded him brand endorsements with companies such as Dr. Pepper, Chipotle and CyberPowerPC, among others. He is one of the best and most aggressive shotgun players in the game. He has one of the highest kills in the game.
6. Benjyfishy
The 15-year-old is one to watch this year. Benjy David Fish partnered with NRG Esports Europe in March 2019. While he is not as widely known as some players on this list, he has been slowly improving his rank over time.
5. Bugha
While he is relatively new to the community, Kyle 'Bugha' Giersdorf deserves a spot on this best Fortnite streamers ranked list for winning the Fortnite World Cup championship. Over 40 million people participated in the qualifiers, but only 100 of them eventually participated in the World Cup competition.
From the very first round, the 16-year-old stayed ahead of the competition until he finally won. His win earned him a cash prize of more than $3 million. His Twitch channel accumulates about 973,655 viewer hours.
4. Myth
Ali Kabbani, aka Myth, is known for his high skills in both building and long-range accuracy in the game. With over 1,460,880 viewer hours on Twitch, he is among the most popular Fortnite streamers.
Famous players such as Ninja have rated him as one of the best builders in the game. Due to this high praise, he could end up being the best Fortnite streamer 2020. He is 20 years old.
With such incredible talent, one would wonder, 'Who are the top 3 Fortnite players?'. These top three are the gamers who have surpassed all the others with skill and net worth.
3. Nick Eh 30
Nicholas Teddy Amyoony is among the highest skilled individuals in the game. He has the best building skills in the game and is quite adept in the quick editing of structures. He has over 4 million YouTube subscribers, and people have spent about 890,115 hours watching his Twitch channel.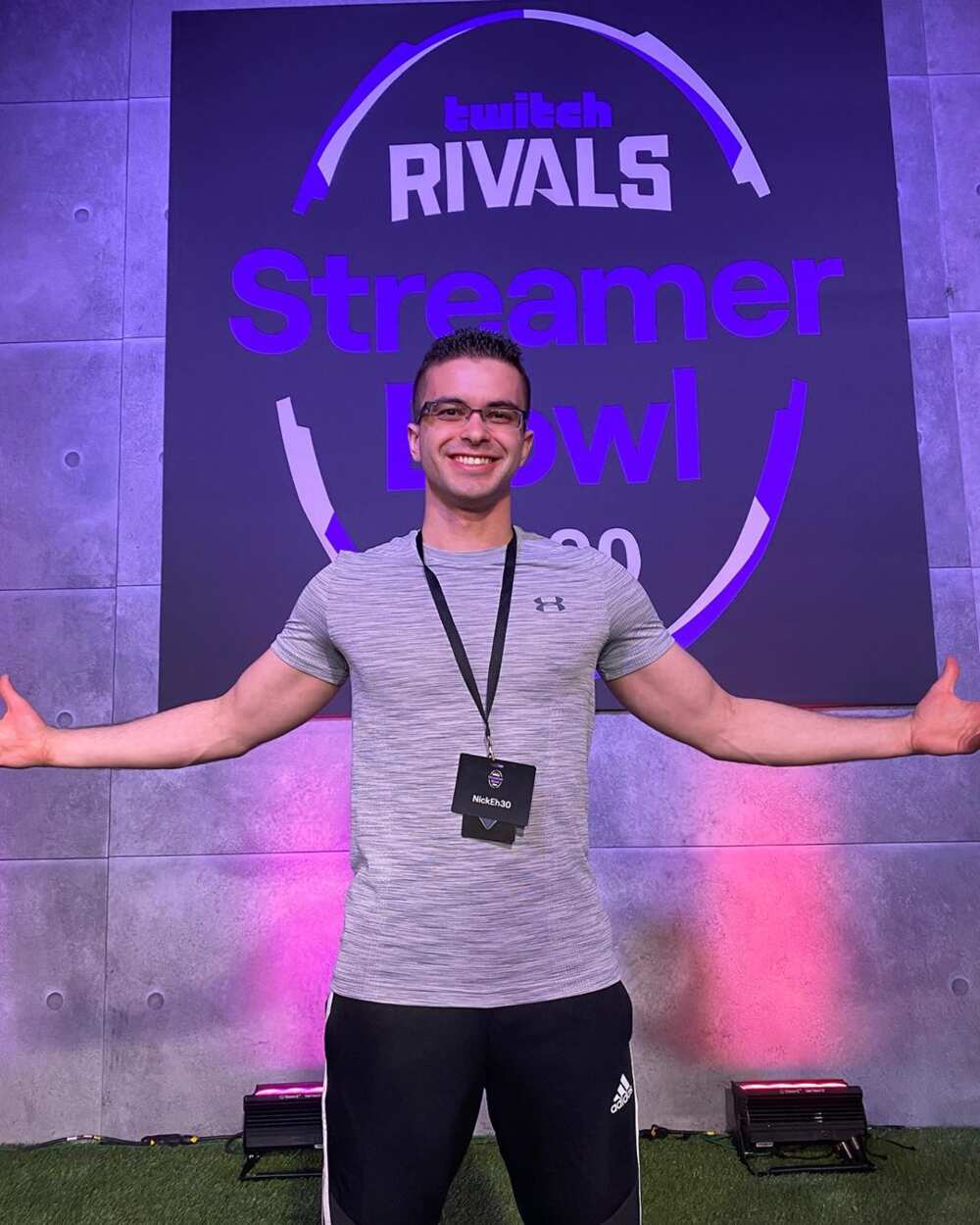 He is famous for his mannerisms on the streaming channels. Nick uses 'please' and 'thank you' in all his interactions. He also shares cool tricks with his followers that help them move along and beat hard levels in the game. Nick is undoubtedly one of the best Fortnite streamers on Twitch.
2. Tfue
Turner Ellis Tenney, aka Tfue, was thrust into the limelight after he was involved in a contractual controversy with YouTuber and FaZe Clan COO, Faze Banks. In spite of the controversy, the gamer had a massive following on YouTube where he posted tutorials for his followers. Tfue is considered to be among the top Twitch Fortnite streamers of all time.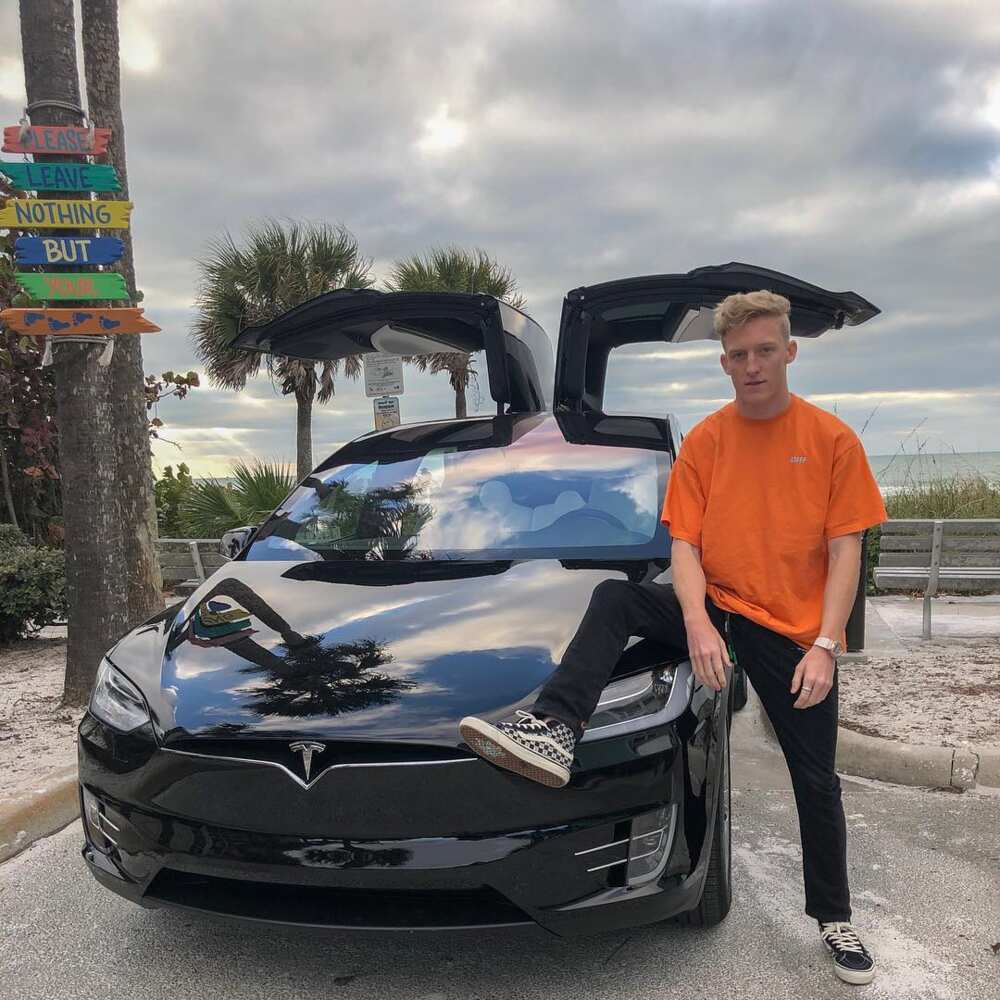 The popular gamer has over 35 kills in all his games - something that is considered to be almost impossible by most players. In 2018, Tfue and his squad broke the record with 54 kills. His popularity in the gaming world has made him very rich. He has an estimated net worth of $4 million. His performance on the streaming site makes him one of the best Fortnite streamers to learn from.
1. Ninja
To answer the question 'Who is the #1 Fortnite player in the world?' Richard Tyler Blevins, aka Ninja, is the best player. In the gaming community, he is one of the most popular Fortnite streamers.
Tyler is a professional gamer and YouTube star. He has over 22 million subscribers on his channel, thousands of fans watch his videos. While he has been an online gamer since 2009, his follower count and online presence increased in 2017 after he started playing the famous game, Fortnite.
The game has proven to be very lucrative to the social media star. He was signed a deal with Microsoft's Mixer in August 2019 and launched a Fortnite Skin. Players have to buy this new 'Ninja Skin', and the player will receive a stipend from it.
Who is the smartest Fortnite player?
The answer to this question varies. This is because it all depends on the most significant plays made by the streamers. In late 2018, SypherPK earned the title of the smartest player. However, just two months later, in early 2019, the title had shifted to a tie among Ninja, Mongraal, Vivid, 72hrs and MrSavageM.
Who is the highest paid Fortnite streamer?
The question of 'How much do Fortnite streamers make' has been a fascinating query since the game became popular. Gaming has proven that it can be a lucrative career for those who are good at it. While players such as Ninja and Tfue have been known to earn as much as $500,000 a month from this platform, they were not the highest Fortnite earners of 2019.
Top five highest paid Fortnite players of 2019 were:
Bugha - $3,052,800
psalm - $1,865,800
Aquav2 - $1,625,207.56
Nyhrox - $1,513,176.49
EpikWhale - $1,277,550
In spite of this, Ninja beats them all because, while most of them earn their money from tournaments, he earns his income from multiple business ventures. He is a gamer as well as a social media influencer.
The pro-gamer has partnered with brands such as Red Bull, Walmart and Adidas. He also receives a $4.99 'tip' from premium subscribers on Twitch and Mixer. His cumulative 2019 earnings were about $17 million.
With new players and talents cropping up every day, the answer to 'Who are the best Fortnite streamers?' keeps changing. While older and more popular players are becoming more mainstream, younger players are practising harder to become the best Fortnite streamers and surpass those who are already at the top.
Source: Legit.ng