Wasiu Ayinde's biography, career, and personal life
Wasiu Ayinde Marshal KWAM1, a popular Fuji legend, has just turned 60. KWAM1 is called the King for his great input in Fuji music introducing the genre to the sounds of keyboards, saxophones, and guitars. Learn more interesting facts from Wasiu Ayinde biography in our post below.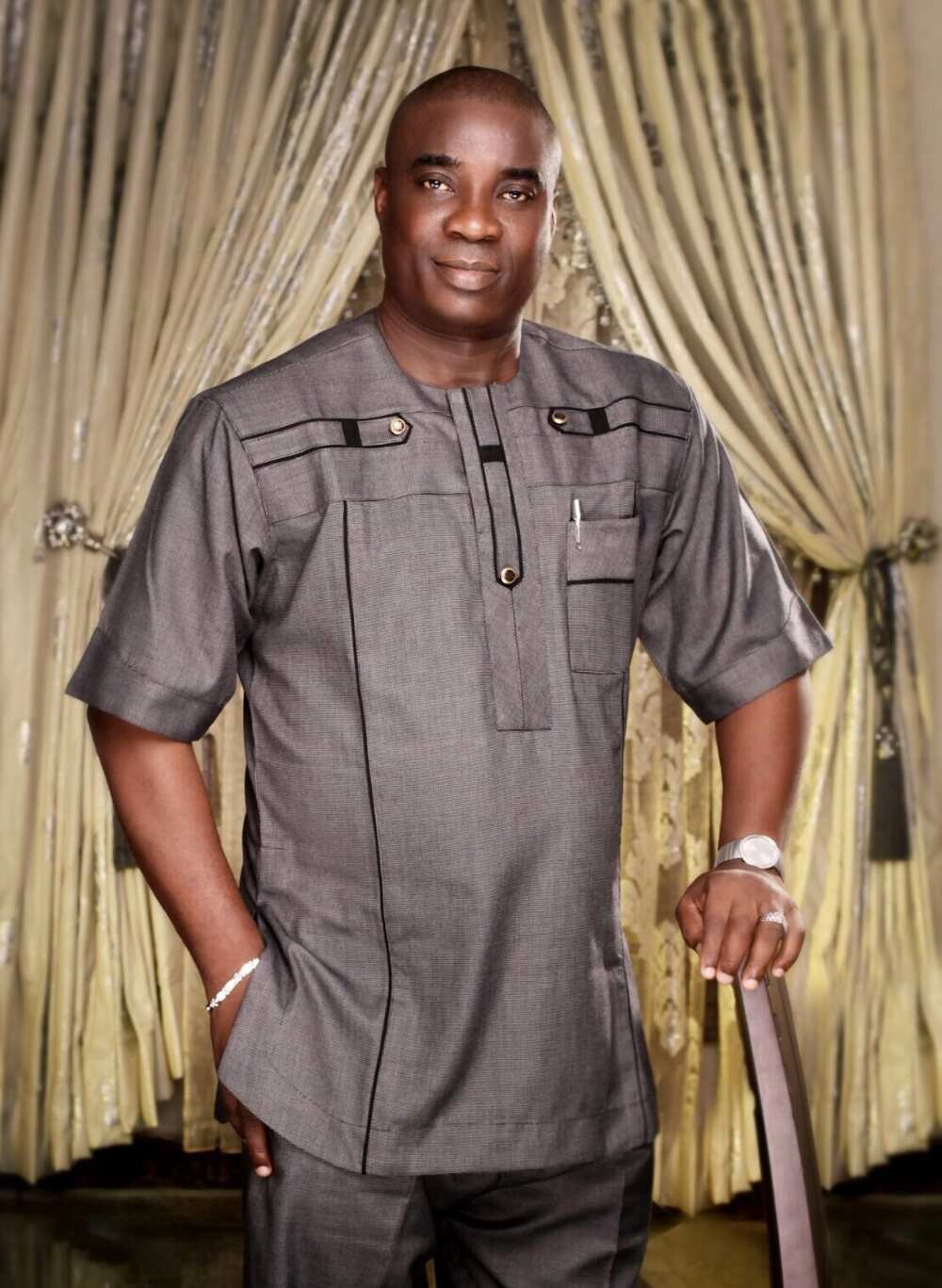 Photo: en.wikipedia.org
Biography of Wasiu Ayinde
Olasunkanmi Wasiu Ayinde Adewale Omogbolahan Anifowoshe is best known as K1 De Ultimate or KWAM1. When talking about where and when was Wasiu Ayinde born, he was born on March 3, 1957, in Agarawu, Lagos, Nigeria, but he is a native of Ogun state. As of 2018, Wasiu Ayinde age is 61. His father is from Ijebu Ode while his mother is from Ilupeju in Ondo state.
Wasiu Ayinde's career
Wasiu Ayinde discovered his interest in music at the tender age of 8. This interest was not initially accepted by his parents but he continued to pursue his passion. At the age of 15, he won several local musical competitions. In 1975, Wasiu Ayinde became a member of Ayinde Barrister's band, the Supreme Fuji Commanders.
In 1979, K1 De Ultimate released his first solo album titled Abode Mecca. In 1984, his most successful album Talazo 84 was released. During the whole KWAM1's solo career the this album became an instant hit and introducing a new, turbo-charged style of music that became widely popular as the Talazo system.
The same year, King Wasiu Ayinde Marshal made a global tour around North America and Europe which became a good tradition repeated annually. In 1994, K1 De Ultimate was crowned the King of Fuji music. He has also obtained a new official name King Wasiu Ayinde Marshal the First (KWAM 1). In 1996, King Wasiu Ayinde started delivering his Fuji performance at various festivals including WOMAD, Troxy, WOMEX, and SOB's.
READ ALSO: Short Nigerian music history
The artist received a lot of music awards including FAME Musician of the Year, Best Fuji Artiste at the Nigerian Music Awards, Best African Artiste at the WOMAD Festival in Reading 1996 and The 'Headies Hall Of Fame' award in 2013. In 2001, he has been granted the title "Olu Omo" (golden child) by the king of Lagos, King Adeyinka Oyekan II.
The King Wasiu Ayinde has recorded over 50 Fuji albums including some international releases. Wasiu Ayinde Fuji music albums include:
Vivid Imagination
Ara-Edide
Ilekun Ayo
Talazo
Orin D'owo
Omo Niger
Won Tun-Nna
Aiye
Ultimate Medley
Ijebu Fowosere Medley
Sun – Sun
Canada 98 Part 2
Eyo
Ma Shote
Consolidation
The Ultimate
Fuji Collections
Series
Rhythm Come
READ ALSO: Top 10 richest Fuji musicians in Nigeria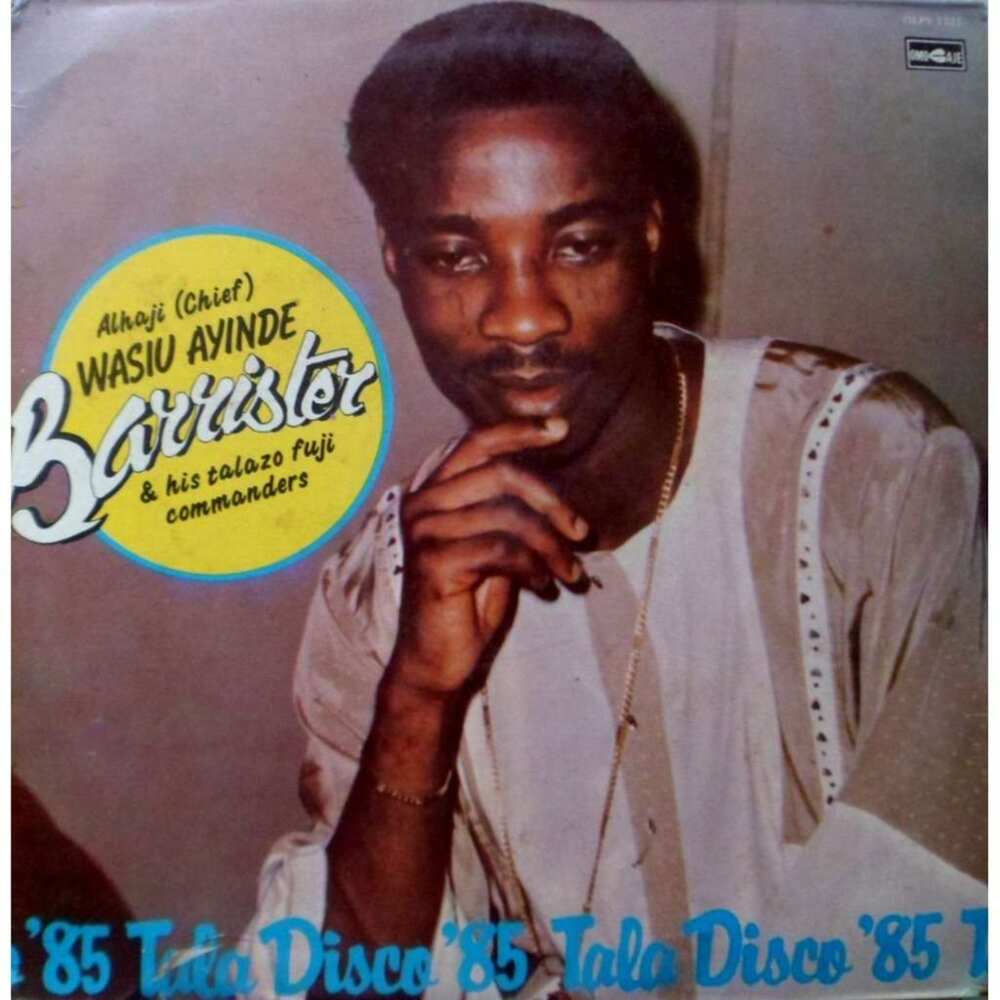 Photo: cdandlp.com
King Wasiu Ayinde is known to combine juju, apala, Yoruba blues, and other styles and genres. A well-known artist has significantly developed the fuji music style. He has incorporated some Western instruments including keyboards, saxophone, and electric guitar. The renowned artist has expanded his musical vocabulary to include rock, funk, and hip-hop influences while at the beginning of his career he basically sang Koranic chants and rhymes.
King of Fuji has received the mentor's role being a great example to follow for many younger artists. King Wasiu Ayinde was followed by Pasuma, another Fuji legend who is around 10 years younger than K1. Their cordial relationship broke because of the rivalry war between them.
K1 and Pasuma's fallout started after KWAM1's romance with Pasuma's daughter Wasilat. This issue broke the Fuji musicians apart. Later, Pasuma acclaimed himself Oga Nla 1 of Fuji music. KWAM1 found this behavior unacceptable which forced him to vow a legal battle against Pasuma. It resulted in stopping sharing the same stage with his fellow musician.
READ ALSO: Wasiu Ayinde house in Ijebu Ode

Wasiu Ayinde's children
King Wasiu Ayinde Marshal biography is full of many interesting facts, especially, when it comes to his personal life. In total, Wasiu Ayinde is known to have about 38 children from different women.
His youngest child was born in 2013 by Titi Masha. Among others, King Wasiu Ayinde Marshal has 3 daughters, Fathia Whitney Anjolaoluwa Marshal, Wasilat Olaronke Ashabi Ayinde, and Hidayat Abolaji Anifowose. Hidayat got married on the 4th of March, 2014. Hidayat Abolaji Anifowose and Olalekan's wedding ceremony was thrown in King Wasiu Ayinde's house in Ijebu Ode. Many political figures, famous music, and film stars have attended the ceremony.
Wasiu Ayinde's daughter Wasilat passed on in Canada in 2017, she died after an undisclosed illness. Her father has paid a tribute to the daughter expressing his grief in his musical compositions. Wasiu Ayinde described her daughter as a gift from God:
"My Olaronke Ashabi: 17th, July, 1983 to 12th, December 2017. These are two dates in history that shall never be forgotten ever in my life. The first, a date you came to this world, and the latter, the day you departed. I give glory and thanks to God Almighty who gave you to me for a purpose. I have seen that several times, that I am privileged to have been your father and also for you to the kind of a child that also doubled as my friend".
"About your sickness, all our efforts, through medical means available to us to make you better failed us, neither was your prayer and that of mine and everybody that loves you heeded by God. Rather, it is a direct word from God Almighty that Allah Subhanalahi Watahala, that He wants you around Him in His paradise and I totally submit to that and never question God for doing that. You embraced God and his commandments. Your knowledge of the Holy Quran is enough testimony to the fact that you truly served your God whom you knew too well inside and outside. If you are able to look back right now this minute, you will see how people across the world are all trying to comfort me and soften my heart with many beautiful words and verses from both The Quran and The Bible, the books that guide us to our Creator, then you will agree with me your death is well celebrated as one already in Aljanata".

Personal life of King Wasiu Ayinde Marshal
KWAM 1, who is known to be a self-confessed polygamist, aside being the father of 38 children, the musician also has several wives who bore him kids. So far, he has been legally married to some of these women including Yewande, who lives in Canada with her children. They are still married, by the way.
The newest wife of King Wasiu Ayinde Marshal is Fathia Opeyemi (Titi), and she has three children with the musician and one kid from her previous relationships. The popular Fuji musician tied the knot with his long-term partner on his 61-st birthday, in March 2018. The event was held at his Ojushagbola Castle, Ijebu Ode, Ogun State.
The story of these two started long ago. K1 and Titi met each other in 2001 at one of his shows. When Wasiu Ayinde saw her, he was hooked. They started dating, but the relationship was kept secret. There is no wonder that the couple kept their relationships in secret because at that time Wasiu Ayinde Marshal had a wife and children in Canada. One more probable reason is that fact that Titi is a niece of the Wasiu Ayinde's ex-wife Shalewa. Their relationship became official after Fathia Opeyemi welcomed Wasiu Ayinde Marshal's child in the USA in 2013.
In an interview with Punch, King Wasiu Ayinde Marshal explained to journalists that he has no regret marrying his ex-wife's niece and described himself as King Solomon in the Bible, who has 700 wives and 300 concubines. And the star answered the question if he is afraid of the heavy 'war' amongst his family members when he is gone to the better world:
"When King Solomon in the Bible died, there was no issue among his wives and children. If it didn't happen in the time of Solomon, it will not happen in my time. How many kids do I even have? How many women have I known? There are so many people out there who even have more than we can ever think of. It is on record that Solomon had 700 wives and 300 concubines. If somebody like Solomon wasn't crucified during his time, why do you have to talk about me? How many women have I ever touched? How many children do I have? Before you talk about me, let people talk about King Solomon."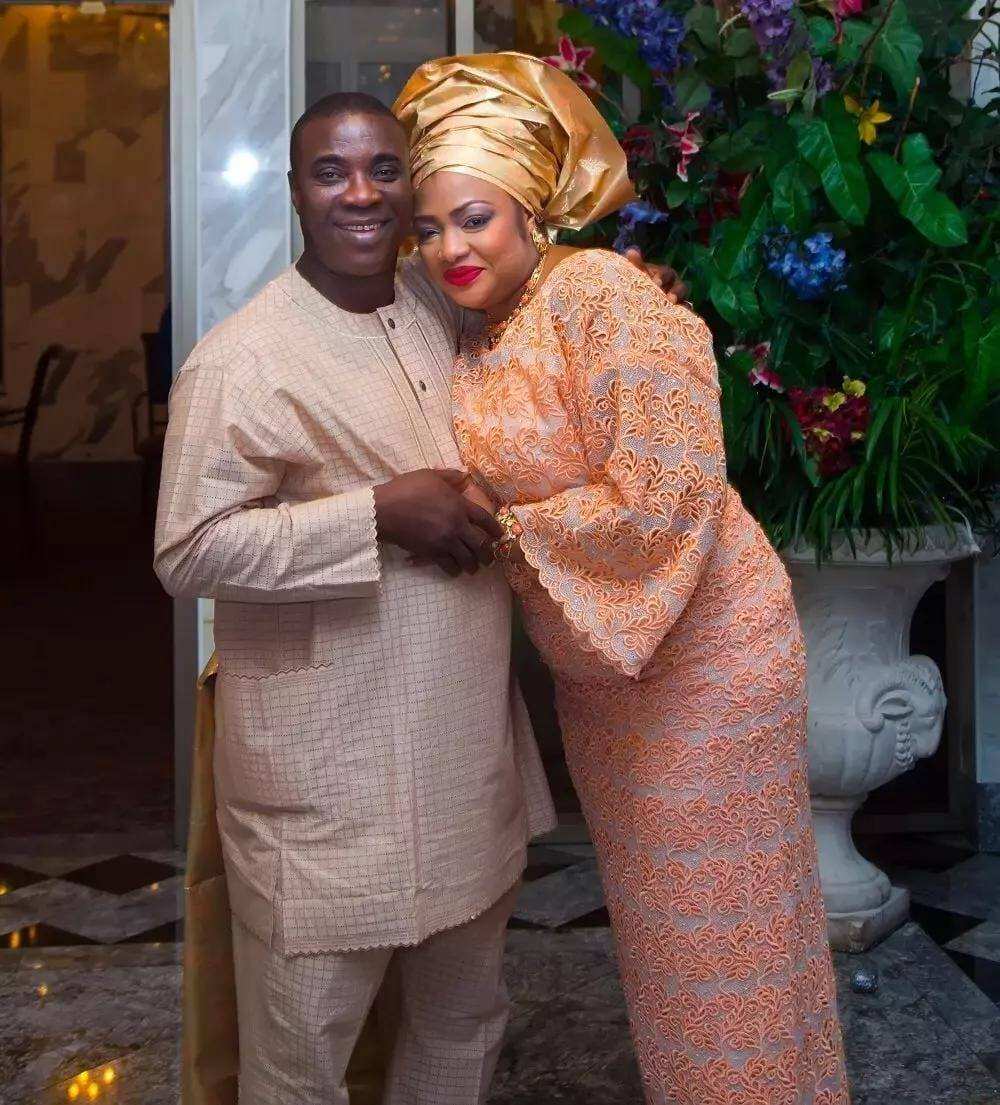 Photo: madailygist.ng
Wasiu Ayinde Marshal is called the King of Fuji music not by mistake but because of his great input in this genre. Hope you learned a lot of interesting facts about K1.
READ ALSO: The richest fuji musician in Nigeria
Source: Legit.ng