Best school uniforms in Nigeria
School uniform in Nigeria looks like a masterpiece due to its vivid color palette. Whatever you may say, but a child's perception of himself and school is totally different, when he wears the school uniform.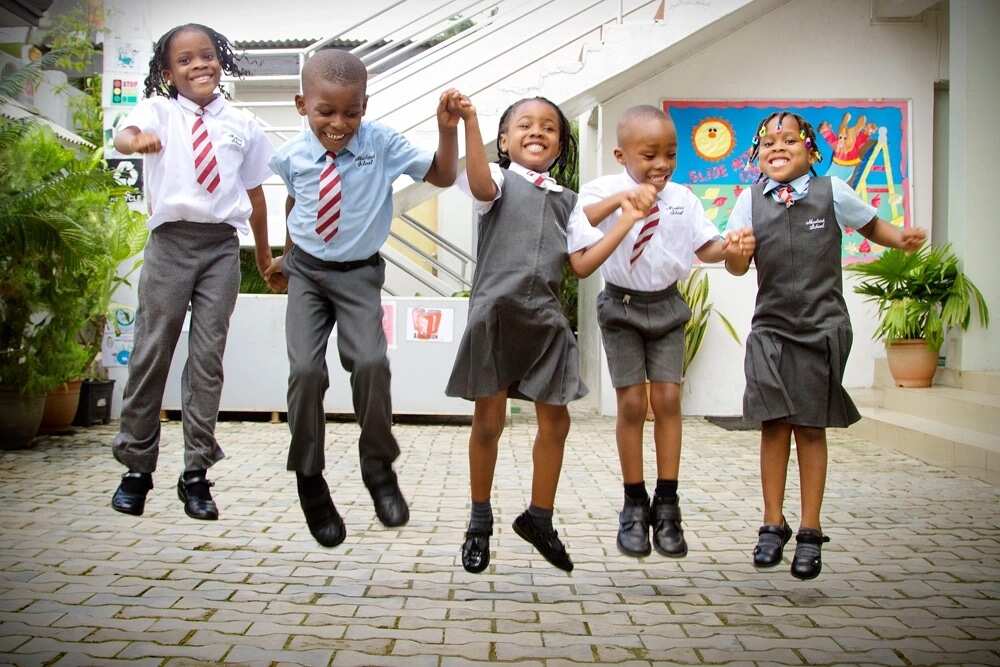 Photo: newlansschoolng.com
Beautiful school uniform in Nigeria
The school is not only the place where the child is given fundamental knowledge that will be useful to him later in life but also a real temple, where the child learns the world around, learns to interact with society and can meet the very teacher who will fundamentally affect his worldview. And of course, the school uniform is an essential attribute of every school.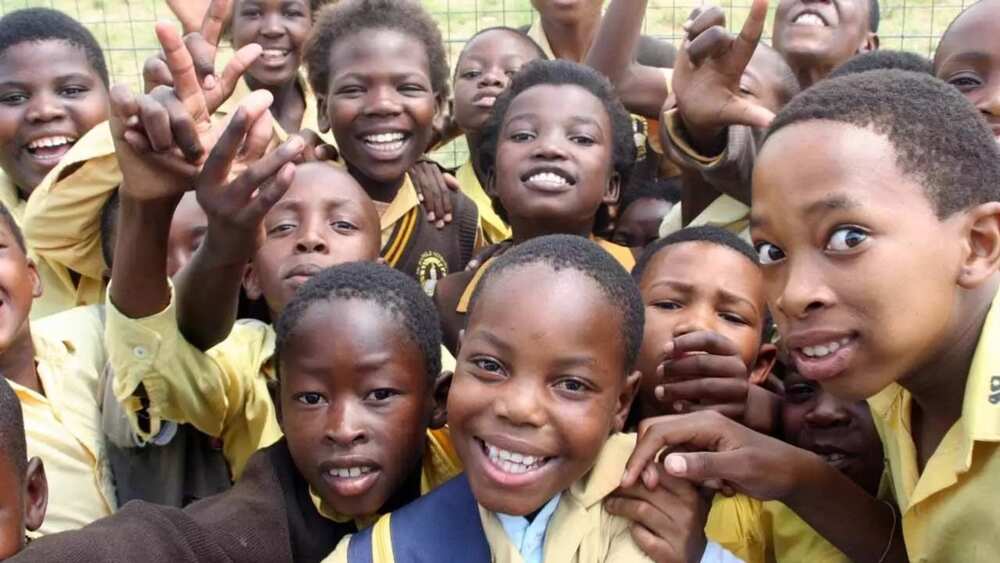 Photo: nelsonnaija.com
READ ALSO: Top 10 best schools in Nigeria in 2018
Today, one can often find disputes about what the school uniform brings — whether it is good or bad. Proponents say that it helps children be more disciplined and prevents "social snobbery" in the classroom. Opponents hold the opinion that behind the school uniform the identity of the child may be lost. While in some countries they are arguing, in others, the issue has long been decided in favor of uniforms and Nigeria is one of those countries.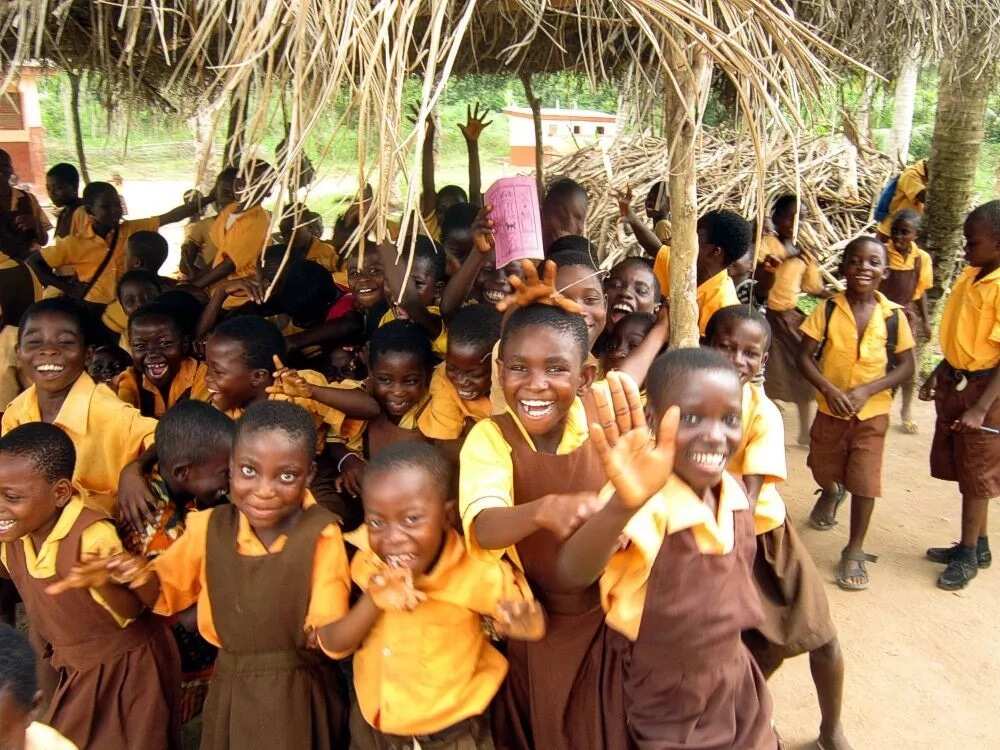 Photo: peopleandcpuntries.com
Every schoolchild, even in primary school, still seeks to stand out from the mass of classmates. Bright pens, school backpacks, pencil cases, notebooks... There are a lot of ways to show your personality, but Nigerian school uniform is a way to express yourself itself. Although it is very bright and colorful, it doubles the same functions as any school uniform in the world:
a school uniform promotes equality, discipline, promotes and levels the psychological climate in the classroom and the educational institution as a whole;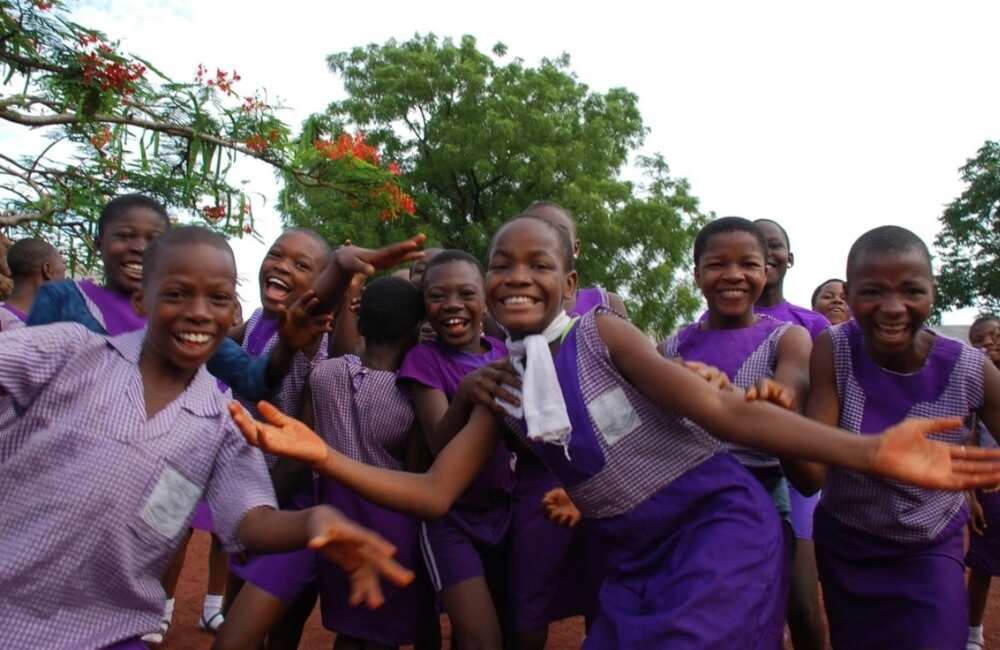 Photo: i-w-t.org
There are no color stereotypes in Nigeria. Boys may well come to the lesson in pink or purple plaid shirts. Shirt color can be any, but some elementary schools, especially in large cities, require their students to wear special sandals as part of their uniform.
Photo: robertharding.com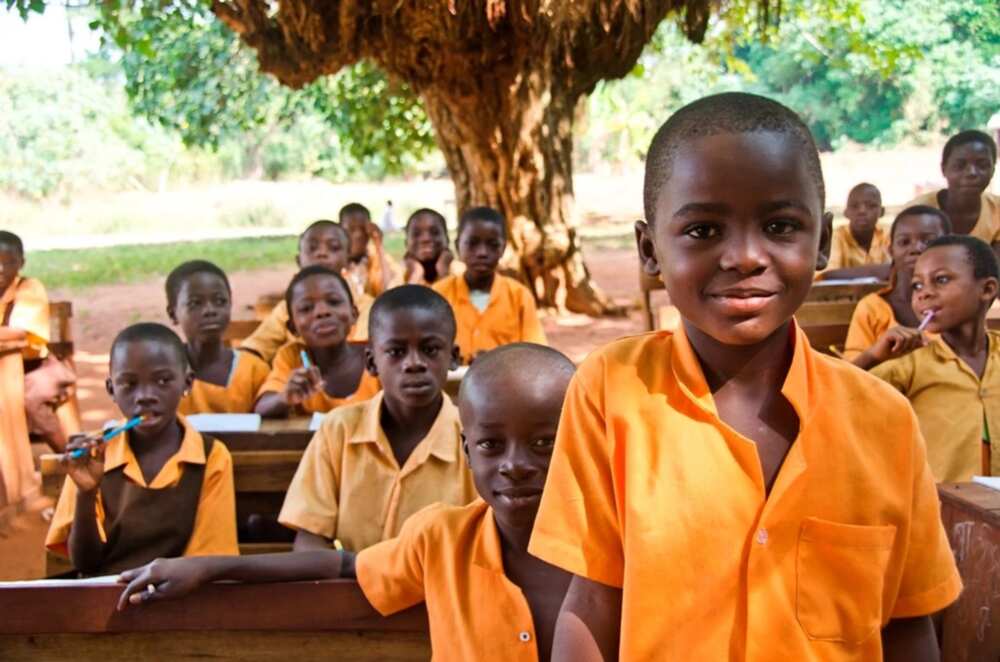 Photo: justgiving.com
In Nigeria, there are also special financial assistance programs for low-income families: for example, the Chairman of the Ejigbo Local Council Development Area (LCDA), Kehinde Bamigbetan provided more than 7000 school uniforms for students in nine different primary schools within the council area to improve education in Lagos.
What can school uniform styles tell us about the school?
For the most part, all the outfits are made of colorful fabrics, which, in general, is understandable.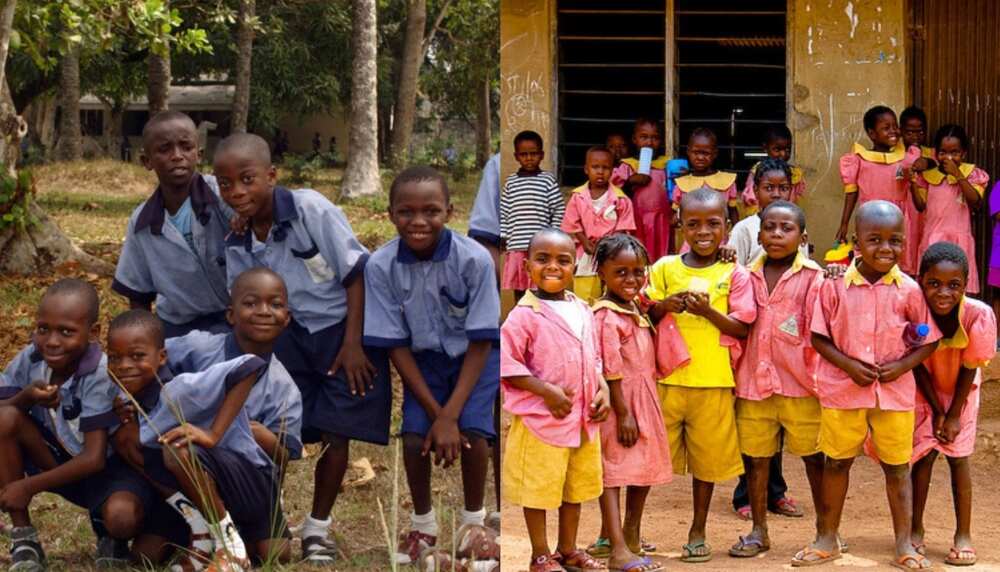 The Nigerian school uniform is baggy style. Of course, in Nigeria, it is conditional.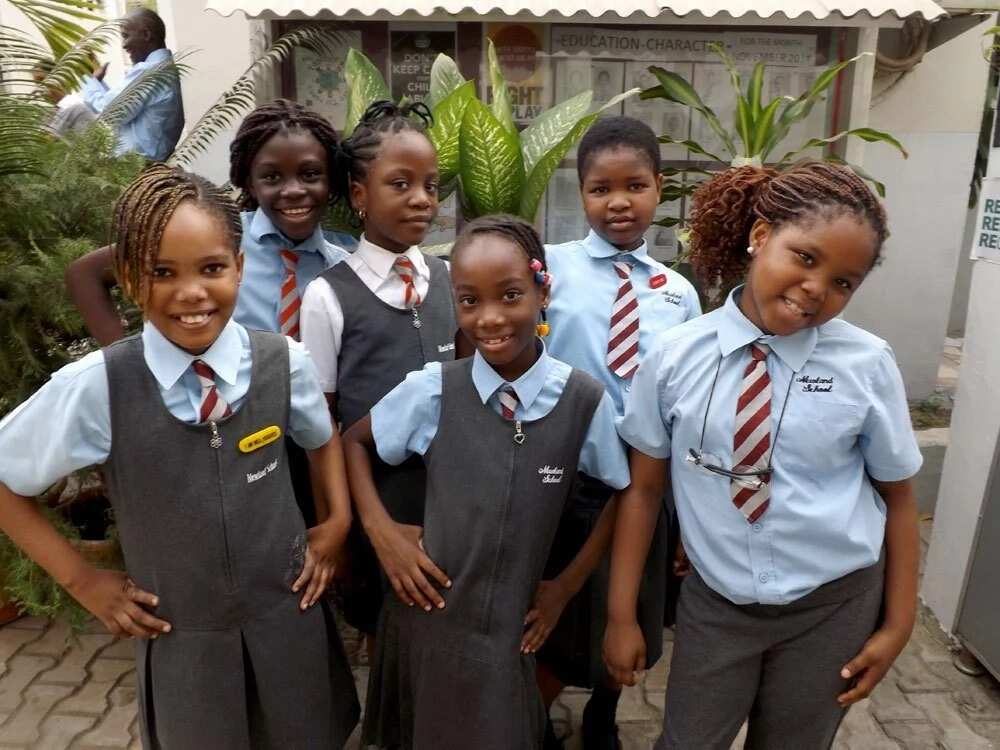 Photo: newlandschoolng.com
All Nigerian kids have to wear school uniform regardless of what school they attend, private or public. And its style may also differ from school to school. You can see a Nigerian student wearing various clothing items, for example, a blazer with a tie, baggy trousers or shorts, a skirt or a jumper dress complemented with a pinner. Hats are the common item of Nigerian uniform as well. A formal school attire is also present in Nigeria.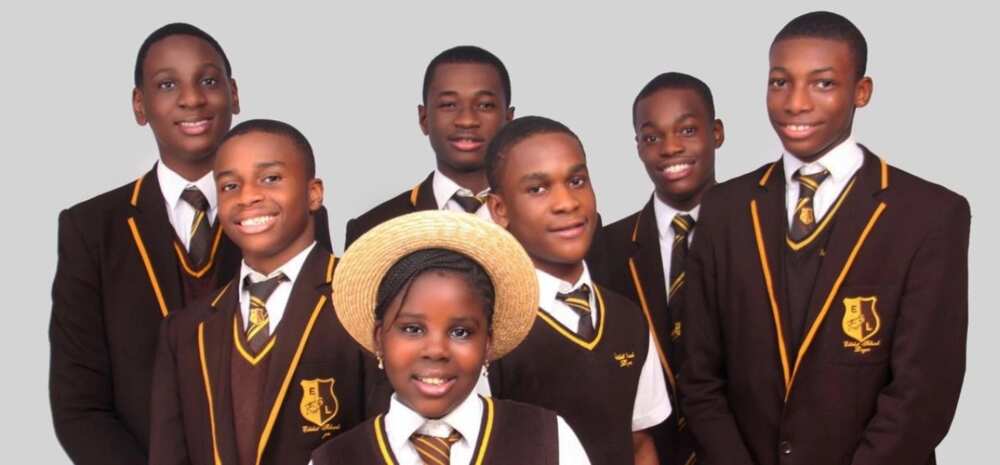 Photo: edidotschools.com
And now we are confronting a specific question, how to choose the right school uniform style for your school?
Choosing the uniform for school often becomes a key problem for parents when it comes to the new school. And what is more, the choice of color and style of the uniform defines the priorities of the school itself and what the school is focused on.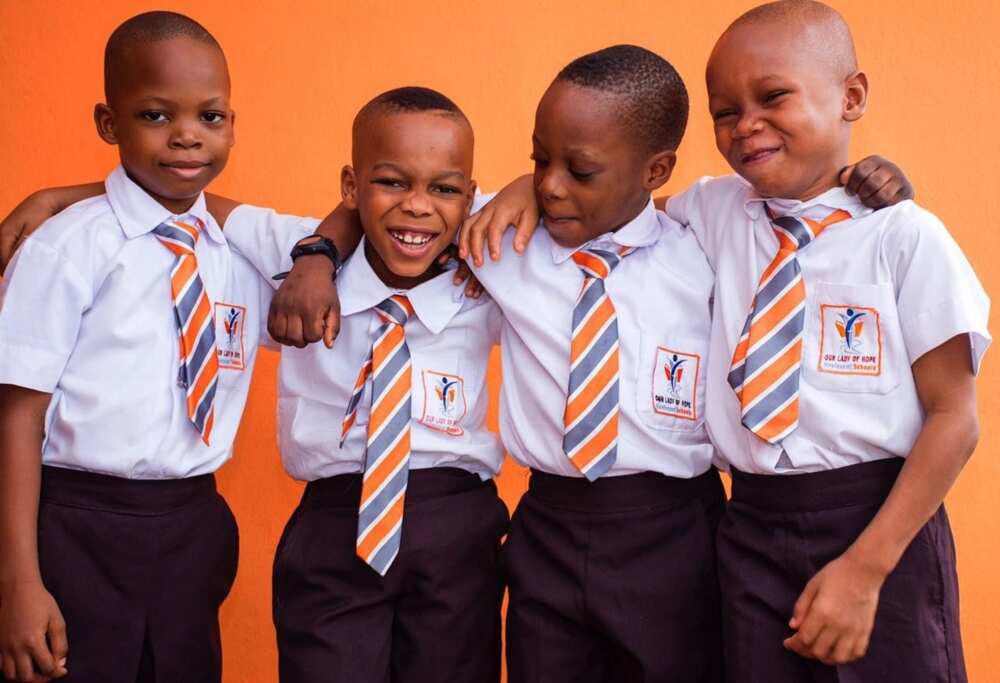 Photo: innovativefuture.net
READ ALSO: Photos of Nigerian celebrities wearing school uniforms
For example, a predominance of white color can be synonymous with conscience features like morality and liberality, whereas in contrast black is associated with restraint, sternness, and personal leadership. Blue color items of a school uniform, for instance, emphasizes such qualities as genteelness, intelligence, and accountability.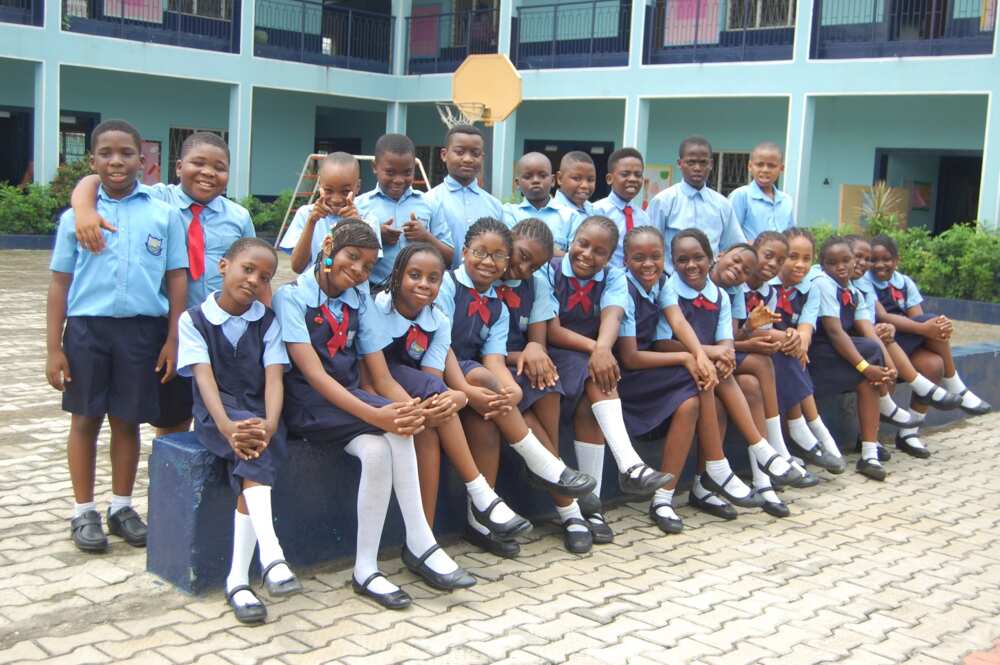 Photo: sunnyfieldsng.com
The diversity of school uniform items also have a lot going for itself. The preferences of schools may differ. Some schools prefer dresses with pinners for girls, just as others prioritize skirts.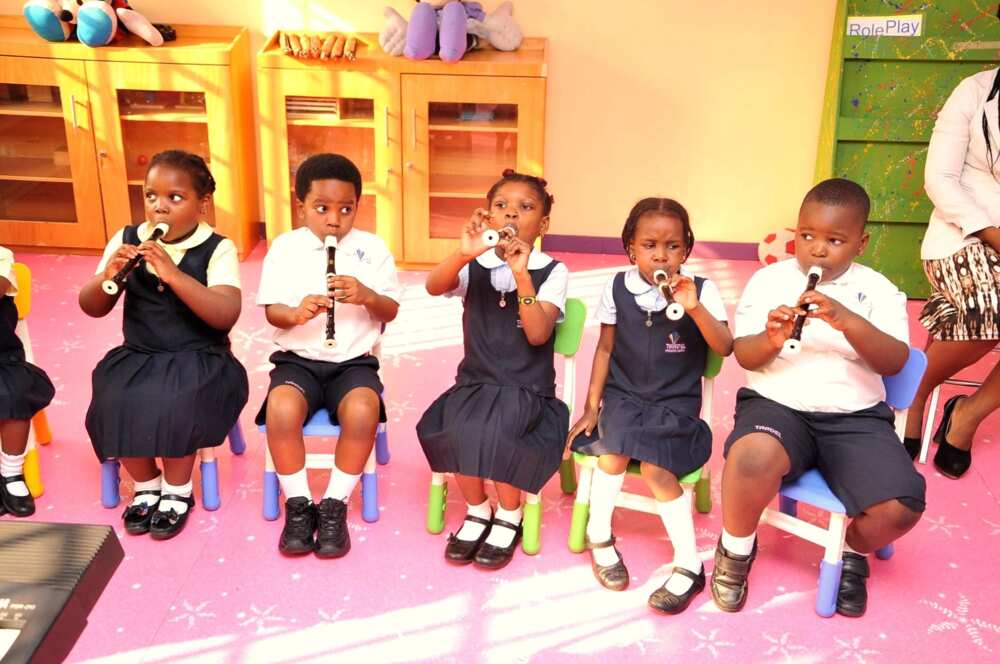 Photo: taadel.com
When it comes to a sports uniform, it also has its peculiarities. Some schools have shorts or skorts, a so-called combination of skirt and shorts, matched with tees, while others can use gender-neutral tracksuit trousers and T-shirts, all suggesting that they cannot be customized.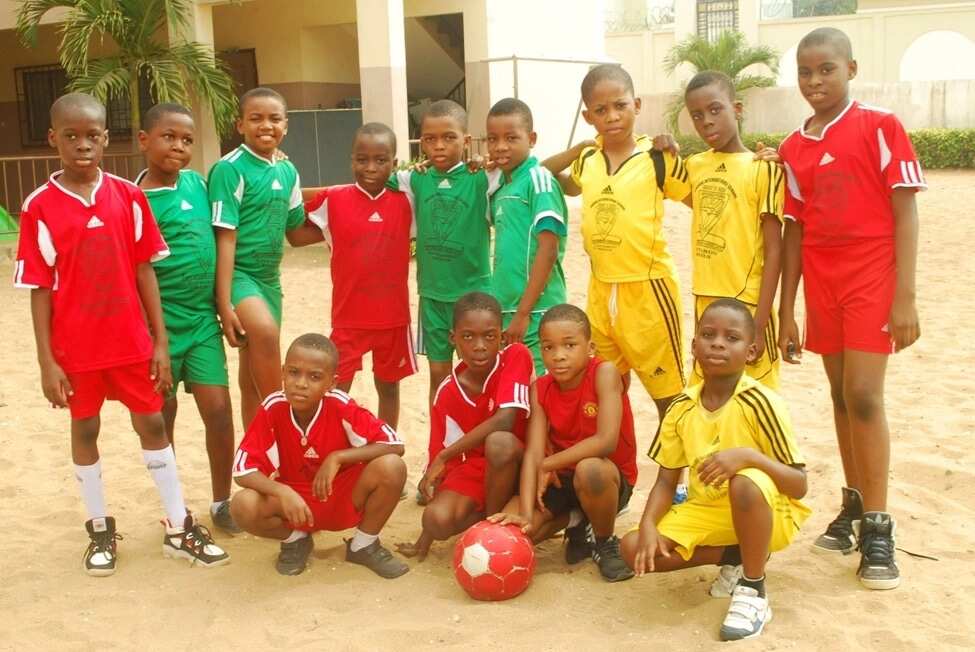 Photo: guardian.ng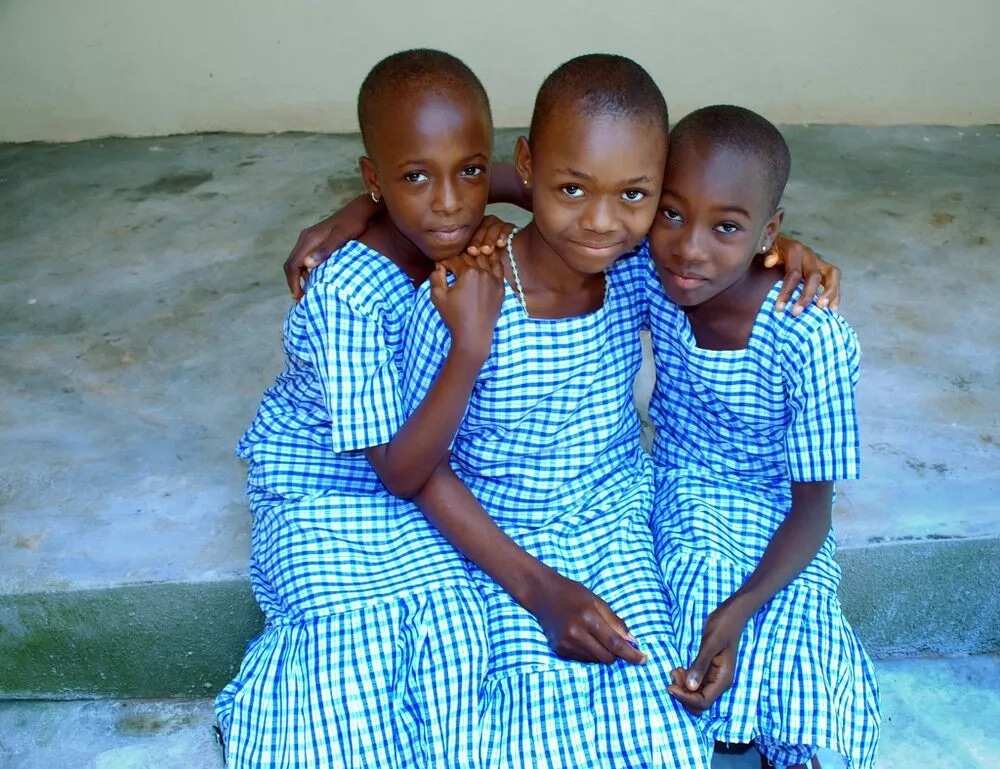 Photo: pinterest.com
Best online-shops to buy a school unifrom
Today, technologies allow us to buy anything we want just sitting at home. And we want to recommend you some shops, where you can order a school uniform for your kids online.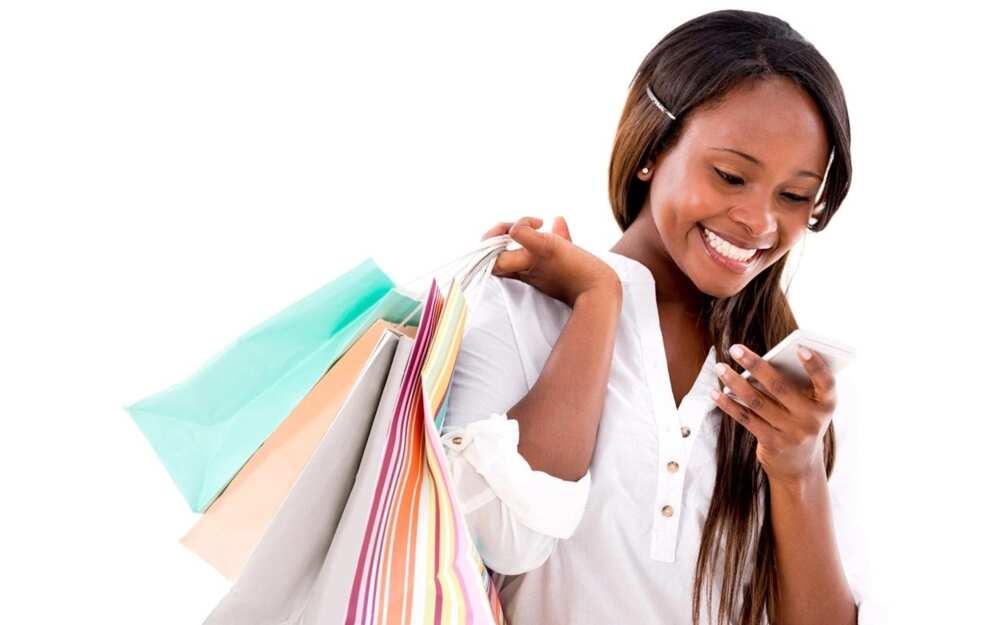 Photo: depositphotos.com
READ ALSO: Trendy ankara jackets for real fashionistas
Jiji
Jiji.ng is a Nigerian free online-shop. They provide you a simple, easy handling service, where you can both sell and buy different stuff. As a customer you can get the shopping done, simply calling or sending a message to the seller and agree all the detail with him.
Youngland Schoolwear
Youngland Schoolwear is Nigerian most trusted schoolwear retailer. For years, their company has provided families and schools with quality products such as boys and girls school uniforms. And what is more important, at affordable prices. They have a wide range of clothing according to different sizes, styles and age categories. So consider, that your beautiful school uniform is at a single phone call!
Jumia
So, what is Jumia? It is the biggest online mall in Nigeria. Jumia offers the widest assortment at unbeatable prices. It is working on the principle of buying/selling products as well as Jiji. Here you have access to a vast number of products from both local and international distributors.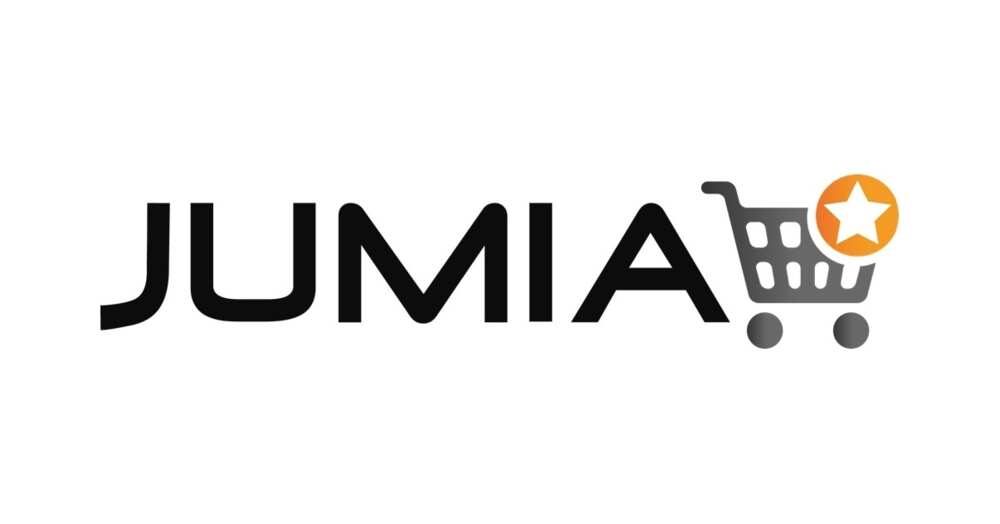 Photo: searchlight.com.ng
So, today we've learned something new and exciting facts about school uniforms in Nigeria. They are an essential component of Nigerian culture and education system.
READ ALSO: Latest Guinea styles for ladies
Source: Legit.ng