Roman Reigns family: wife, daughter and cousins
Every WWE fan knows who Roman Reigns is. Lots of fans are interested not only in his wrestling successes but also in everything about him. Checkout up-to-date information about Roman Reigns for you. You can read everything about Roman Reigns family.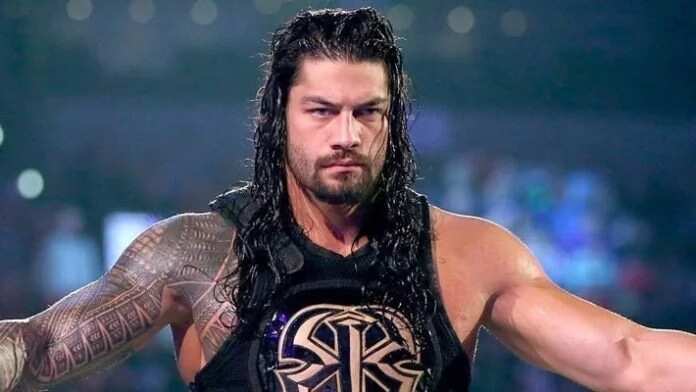 Roman Reigns' bio in brief
First of all, before we move on to the exciting facts about Roman Reigns' family, we have to tell you a little about him and his fruitful career. The real name of the talented wrestler is Joe Anoa'i (Leati Joseph Anoa'i). At first, he used to be a footballer, but after failing to start his career on a professional level, he quit this sport and went back to wrestling. This occupation has been running in his veins, as he came from a family of wrestlers.
Soon, in 2010, Roman Reigns joined WWE and became popular. He won a few prestigious titles in a couple of years. Despite that, Roman Reigns is one of the controversial figures in professional wrestling – some fans are convinced that he is a legend, while some think that there are better wrestlers than him. No matter what, Roman Reigns has worked his way up to the top, and is not planning to stop anytime soon.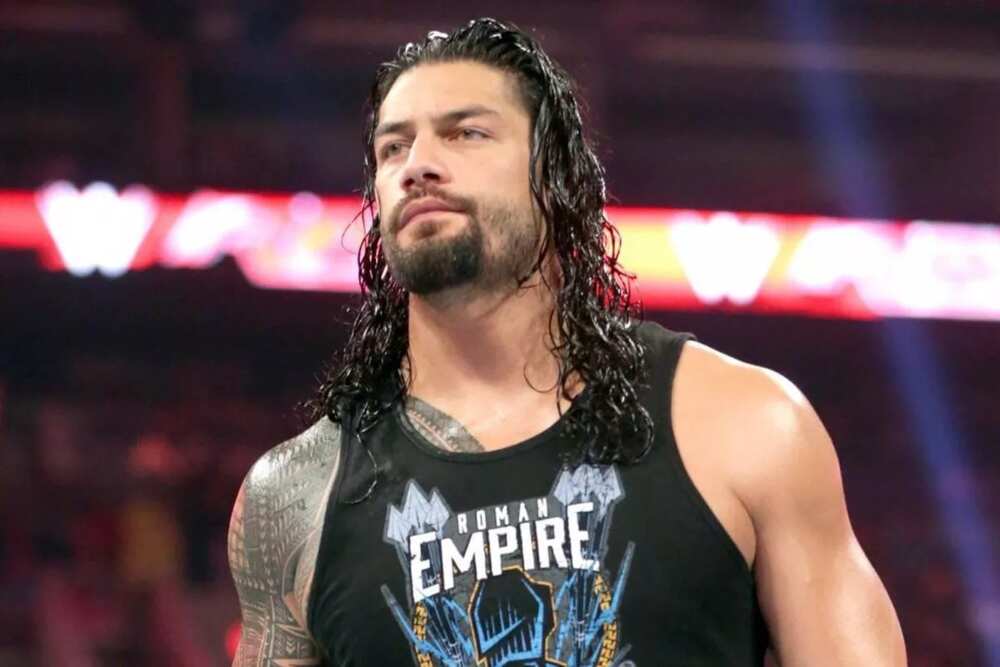 Where is Roman Reigns' family from?
Roman Reigns was born on May 25th, 1985. His place of birth is Pensacola, Florida. However, his family actually comes from Samoa – he was born into a large Anoa'i family, which, as we have already mentioned, has been full of professional wrestlers. For example, the father of Roman Reigns, Sika Anoa'i, had a successful career as a professional wrestler and was on the WWE Hall of Fame. The older brother of Roman Reigns, Matthew Tapunu'u Anoa'i, who was known as "Rosey", also was a skilled wrestler. Roman Reigns and Rosey were trained by their uncle, Afa Anoa'i, who introduced them to the world of wrestling. Sadly, the wrestling superstar's older brother passed away in April 2017 due to congestive heart failure.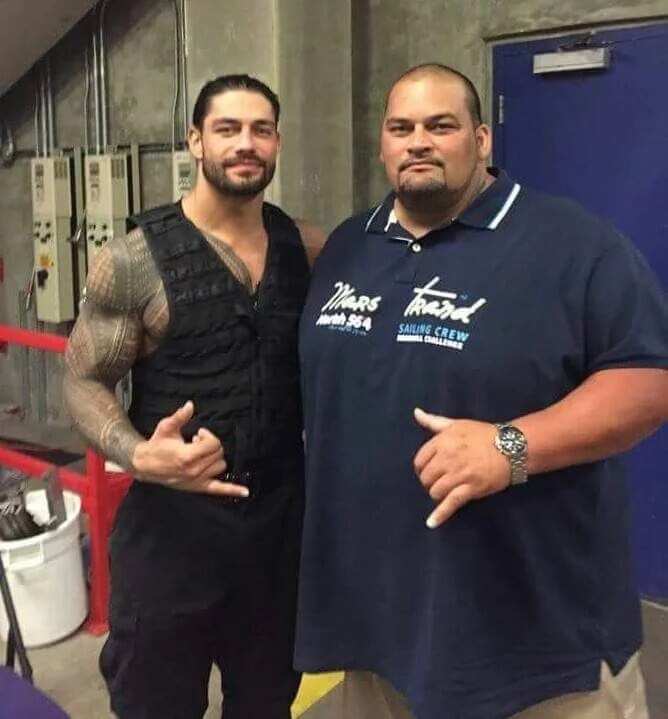 Roman Reigns' cousins
The sports star has a lot of cousins, who are deeply involved in wrestling. For instance, he is related to the twin brothers Jimmy and Jey Uso, who are a part of the wrestling team "The Usos". These brothers have been WWE Tag Team champions three times. Roman Reigns also has a lot of other cousins, among which there are professional wrestlers. Some of the big names in his family are Yokozuna, Umaga, Rikishi, and the Tonga Kid. Speaking of Umaga, he was often on the tag team with the late brother of Roman Reigns, Rosey. They were a good team together until Umaga left the WWE in 2003.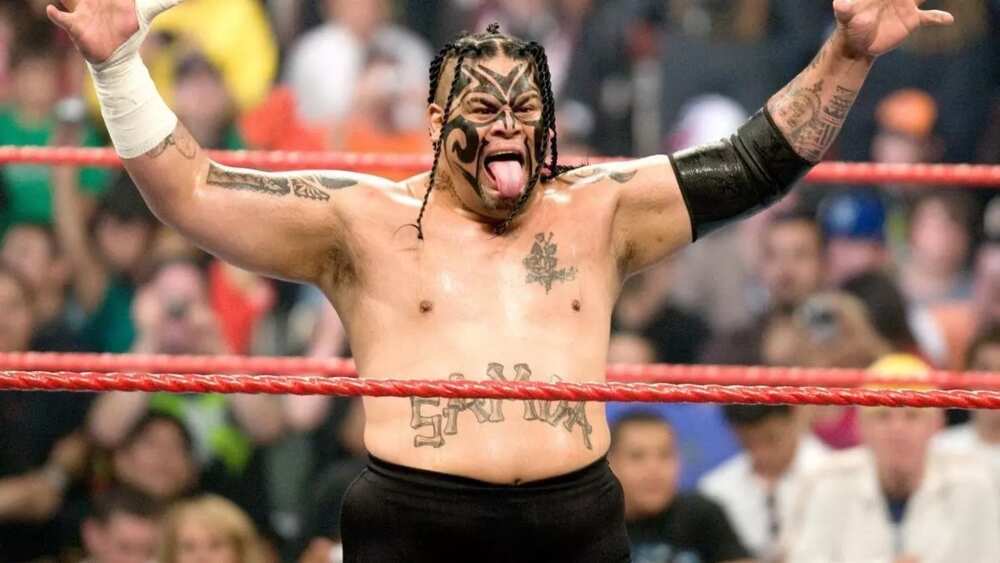 These are not all the surprises we have in store for those who are willing to know about Roman Reigns cousins. Probably the most famous cousin of Roman Reigns is Dwayne "The Rock" Johnson, who is a former wrestler and currently Hollywood actor. However, the two are related non-biologically. The father of Dwayne, "The Rock" Johnson, was also a professional wrestler, and he trained his son.
READ ALSO: WWE Extreme Rules 2018 results and grades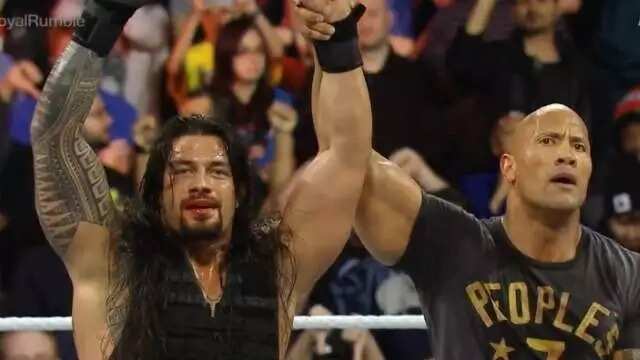 Roman Reigns' wife
The name of Roman Reigns wife is Galina Joelle Becker. She used to be an athlete in college, just like her husband. Galina and Roman Reigns met when they were students at the Georgia Tech University. At the time, he was a footballer and played for the local football team.
The two started as friends, bonding over their sports passion. Later they discovered that they fell in love with each other, and since then they could not be separated. Their engagement took place on February 26th, 2012. Two years later, in 2014, they got married. Their wedding was really beautiful – the ceremony was held at the Disney's Castaway Cay, a secluded private island in the Bahamas. The wedding song was "A Whole New World" from Aladdin soundtrack, and if you would have never thought that Roman Reigns could be dancing to the classic Disney songs, you have a chance to imagine this scene now.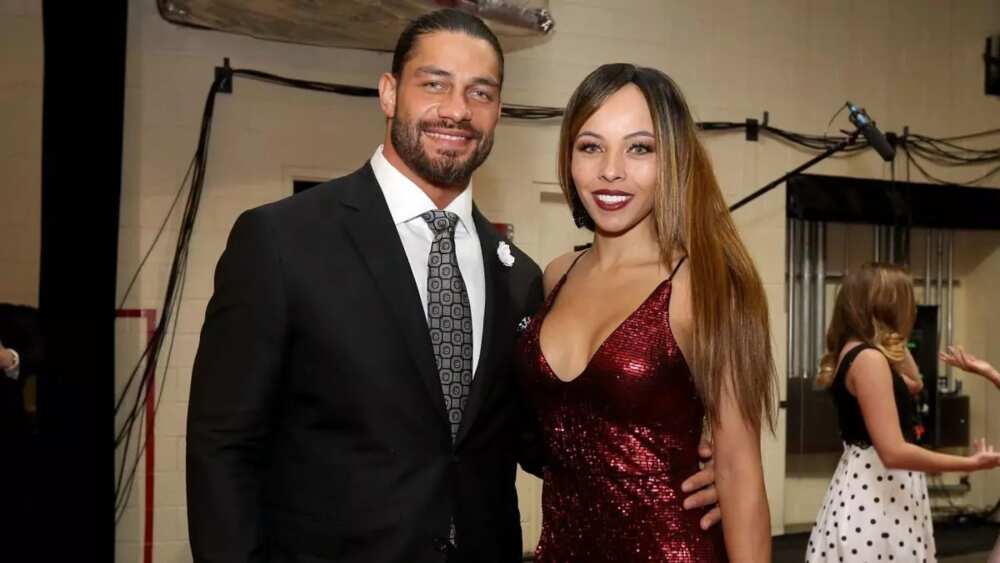 Galina is American, she grew up in San Francisco with her parents and two older sisters. She had an athletic spirit running in her blood. She eventually became the best hurdler and jumper in her school, as well as the Most Valuable Performer on the team. She also set some impressive athletic records.
Galina did not want to stop when she entered the university – at Georgia Tech she kept developing her skills, eventually beating the hurdling record. Galina studied management in college, but later she decided that she wants to do sports and ended up becoming a fitness model. This job turned out to be really lucrative and enjoyable for her.
READ ALSO: WWE Money In The Bank 2018 results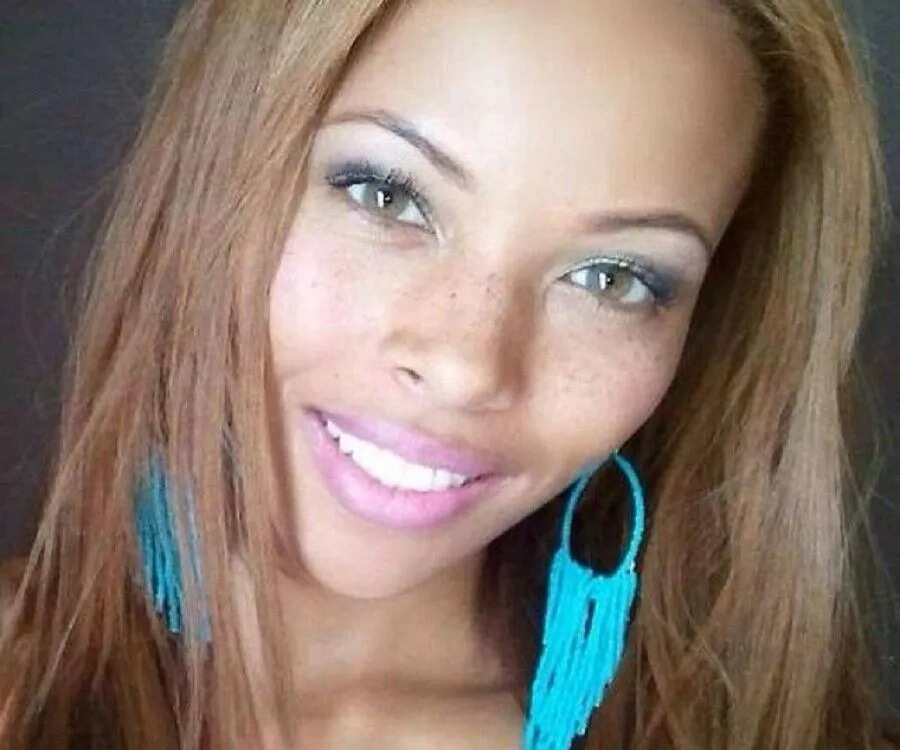 Roman Reigns' daughter
The happy couple has a beautiful daughter together. Her name is Joella Anoa'i, but her parents fondly call her JoJo. The girl was born on December 14th, 2008. She was actively involved in the wedding of her parents in 2014.
Except for Joella, Roman Reigns and Galina Becker also have two little twin boys, who were born in 2018. They were trying to keep it private from the media, but the information leaked, and Roman Reigns eventually confirmed that he is now a father of twins.
READ ALSO: WWE Backlash 2018 results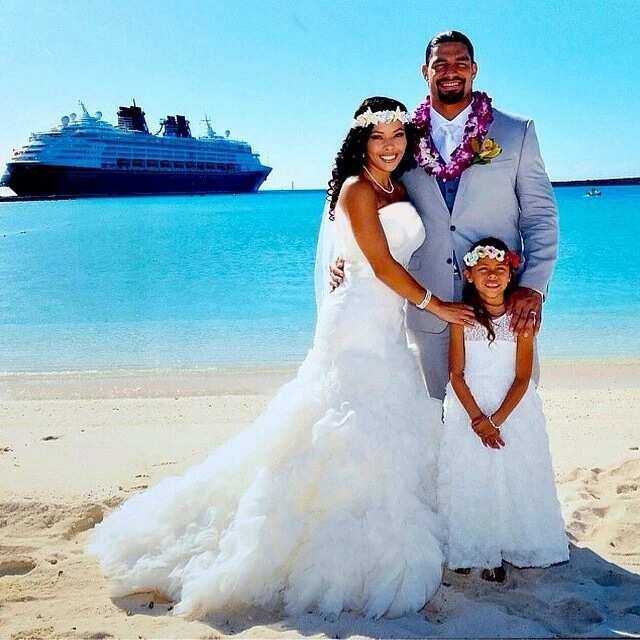 Roman Reigns is not only a wrestling superstar but a good family man and a caring father. Being hardworking and persistent, he has secured himself a high place on the professional wrestling world.
READ ALSO: WWE Wrestlemania 2018 results
Source: Legit.ng