6 facts you didn't know about Nelson Mandela
Former South African president and anti-apartheid revolutionary, Nelson Mandela, would have been 100 years today, Wednesday, July 18 if he was still alive.
As the world celebrates the posthumous birthday of the anti-apartheid icon, Legit.ng highlights six facts you probably didn't know about Mandela.
1. Mandela was a boxing fan
In his youth, Nelson Mandela enjoyed boxing and long distance running. Despite being behind bars for 27 years, he would exercise every morning in prison.
He wrote in his autobiography entitled Long Walk to Freedom: "I did not enjoy the violence of boxing so much as the science of it. I was intrigued by how one moved one's body to protect oneself, how one used a strategy both to attack and retreat, how one paced oneself over a match."
READ ALSO: JUST IN: Fire outbreak alarm raised in Victoria Island area of Lagos
"Boxing is egalitarian. In the ring, rank, age, colour and wealth are irrelevant... I never did any real fighting after I entered politics. My main interest was in training; I found the rigorous exercise to be an excellent outlet for tension and stress. After a strenuous workout, I felt both mentally and physically lighter."
2. His original name was Rolihlahla Mandela
His birth name was olihlahla Mandela, and not Nelson. He was given the name Nelson by a teacher at the primary Methodist school where he was studying in Qunu, South Africa. This was in accordance with the custom to give all school children Christian names.
Rolihlahla is a Xhosa name, which literally means "pulling the branch of a tree", but its colloquial meaning is "troublemaker".
3. He was on a US terror watch list until 2008
In the 1980s, Ronald Reagan placed the African National Congress (ANC) on the US terror watch list. So Nelson Mandela was on this list until 2008. He entered the United States with special permission until 2008.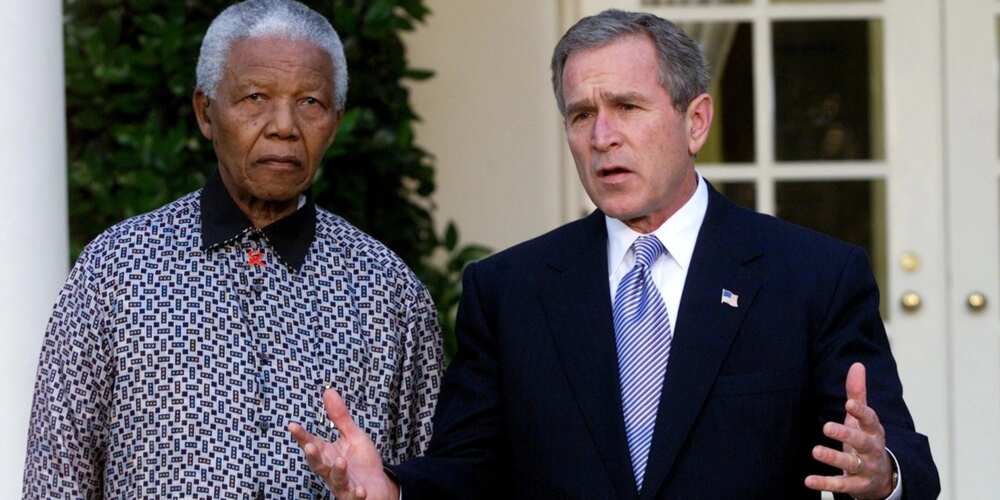 4. He forgot his glasses in prison
The apartheid revolutionary forgot his glasses in prison when he gained his freedom in February 11, 1990.
PAY ATTENTION: Install our latest app for Android, read best news on Nigeria's #1 news app
After his releases, he and his then wife, Winnie were taken to the centre of Cape Town where a huge and happy crowd would be addressed. It was when he pulled out the text of his speech that he realised that he had forgotten his glasses. He had to borrow Winnie's glasses to read his speech.
5. He dressed up as a chauffeur to evade police
He was said to have disguised as a chauffeur, a gardener and a chef in order to evade police whenever he was traveling around the country. He earned himself the nickname "the black Pimpernel", after the novel The Scarlet Pimpernel, about a hero with a secret identity.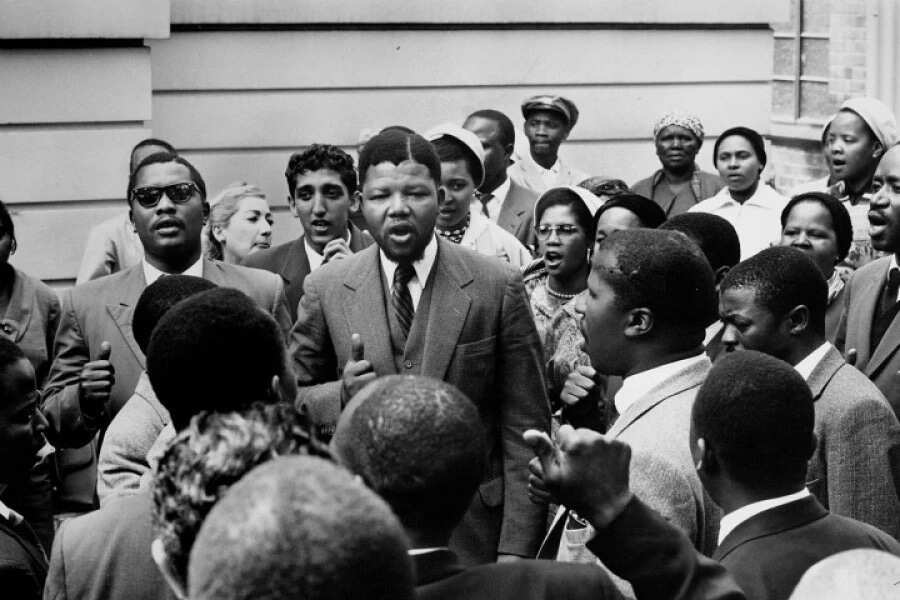 6. He owned a law firm but didn't get a law degree until 1989
Mandela owned a law firm, but didn't get a law degree until 1989 - when he was in prison. He studied law on and off for 50 years from 1939, failing about half the courses he took.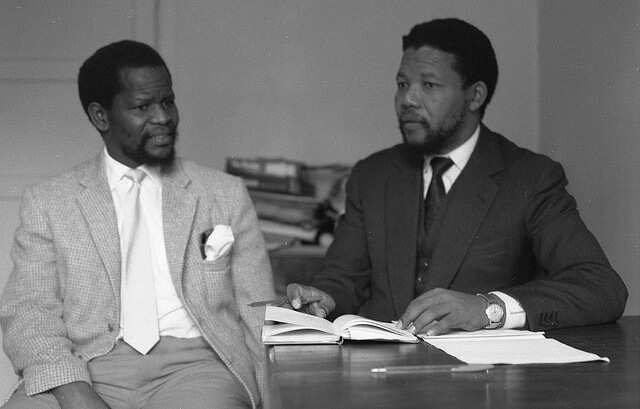 A two-year diploma in law on top of his university degree allowed him to practise as a lawyer, and in August 1952, he and Oliver Tambo established South Africa's first black law firm, Mandela and Tambo, in Johannesburg.
Meanwhile, Legit.ng previously reported that Former President Barack Obama on Tuesday, July 17, visited Africa to deliver the annual Nelson Mandela Lecture before thousands of South Africans to honour the late anti-apartheid leader on the 100th anniversary of his birth.
The speech on Tuesday, one of Obama's most high-profile since leaving office, was meant to draw attention to values that today are under threat and to rally people in Africa and elsewhere to push for tolerance and justice.
Which country would you leave Nigeria for? - on Legit.ng TV
Source: Legit.ng