Nigerian lace dress styles in 2019
Do you prefer Nigerian lace dress styles? Well, it's good thing that you're here. We are going to show and tell you about the best lace designs in 2019. Look through these charming gowns and you will be amazed by their beauty.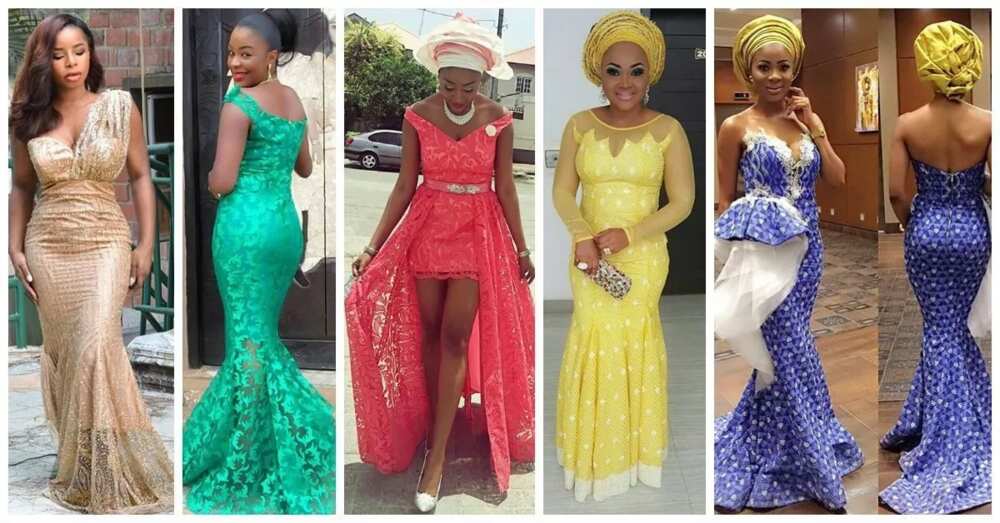 Lace styles in 2019
Lace style is one of the most favorite styles for Nigerian ladies. Lace literally conquered runways around the world in the spring-summer season and this is not only about Nigerian fashion. However, today fashion designers offer to add the latest lace styles to your everyday wardrobe.
Of course, charming evening lace dresses were also presented in abundance but Nigerian women prefer to wear lace style gowns for different occasions. That's why you also have a wide choice of casual short dresses.
READ ALSO: Bella Naija cord lace styles 2018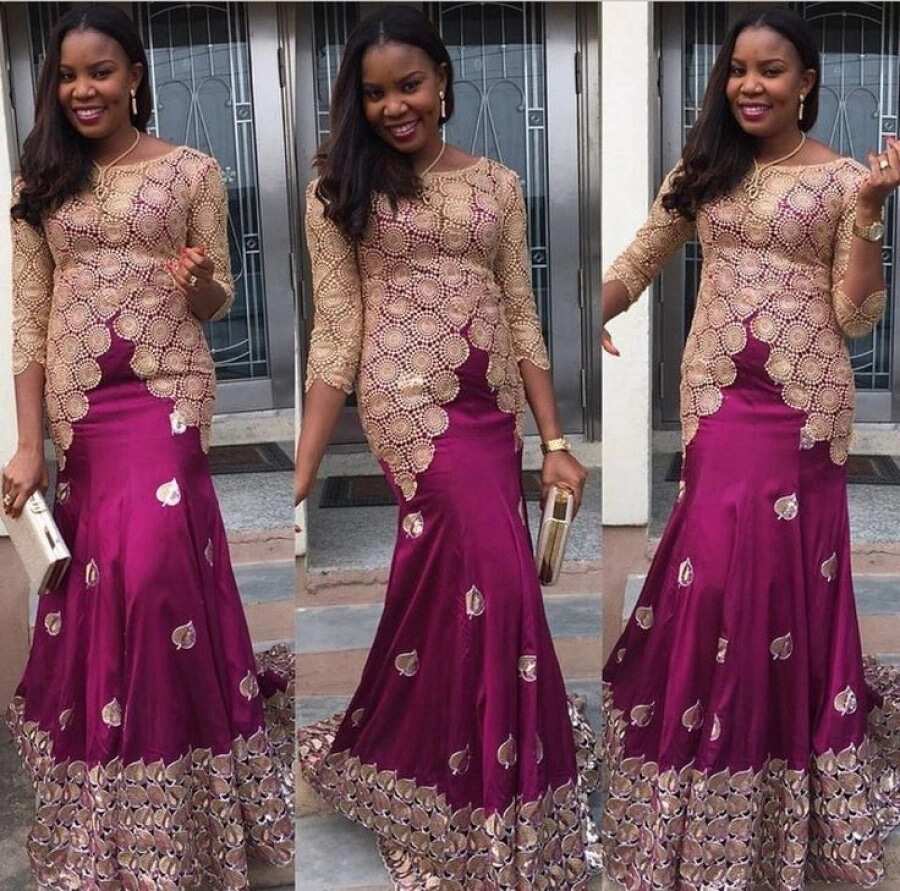 It's possible to wear these lace material styles without any special occasion. Casual lace dresses, skirts, tops and even coats appeared in many spring-summer collections of famous designers.
Trendy colors
Many fashion experts suggest to pay attention primarily to white and cream colors as well as pastel and caramel shades. This is not surprising. Lace dresses in light colors look especially gentle and feminine.
However, African women are known for their love to bright and extravagant styles. And Nigerian fashion takes into account this important factor.
READ ALSO: Latest Nigerian lace blouse styles
One of the most topical and stylish variants is black lace dress. As you know, black dress is always in fashion. That's why, we recommend you to use the benefits of black lace gowns. Stylish, womanly, elegantly.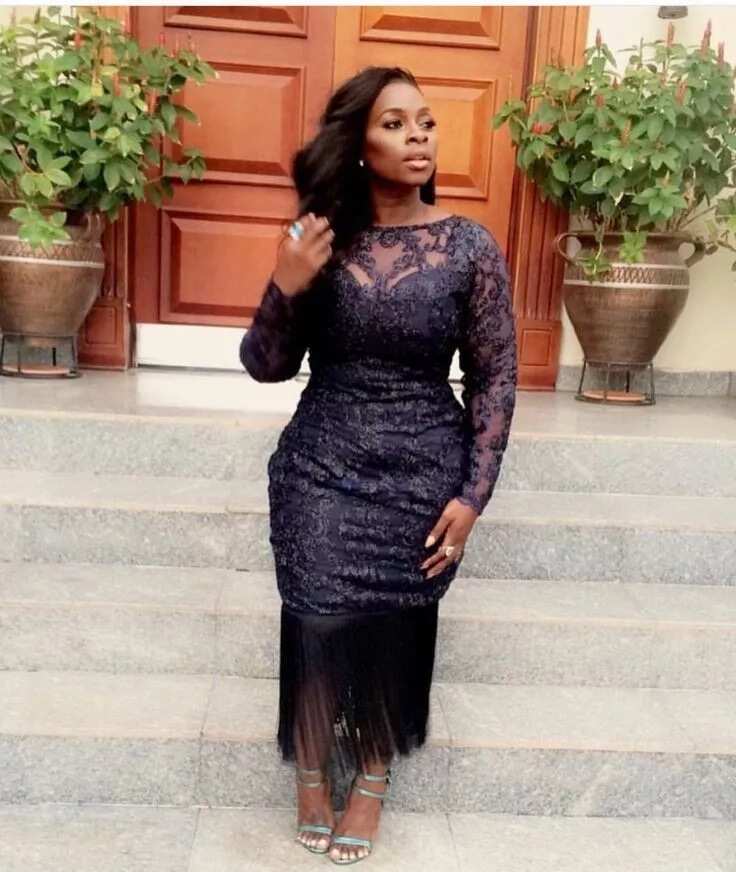 Latest lace gown styles in 2019
Due to these casual styles you can wear them for different occasions. Just look.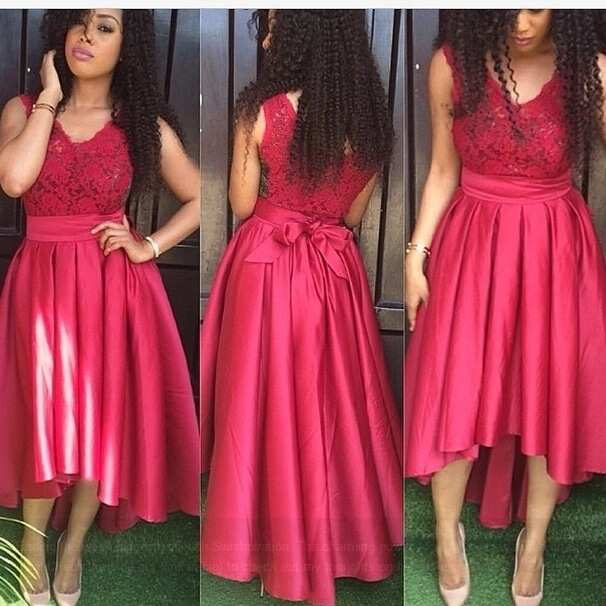 Mini lace gowns 2019
Many Nigerian women like to buy mini lace dresses. They really look captivating and attractive. This season such types of lace gowns are also very popular. You can choose them if you are self-assured and coquettish lady.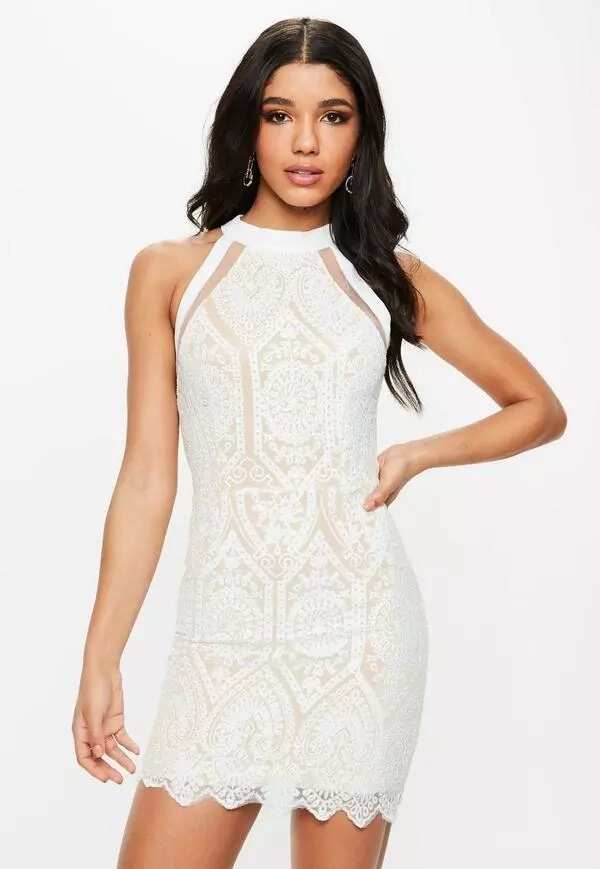 Moreover, mini lace gowns often have wide bottom. In this case you need to make sure that there is any additional underskirt.
Midi lace gowns 2019
These style and length are very popular and loved among Nigerian ladies. It's good for both everyday wearing and festive occasions. Midi lace dress looks elegant and doesn't prevent to walk in any park as long lace dress. It can be said that it's a multipurpose style.
You should also make sure that this gown has additional underskirt. This is not surprising because this outfit is always transparent. It will look more interesting with contrasting color of underskirt.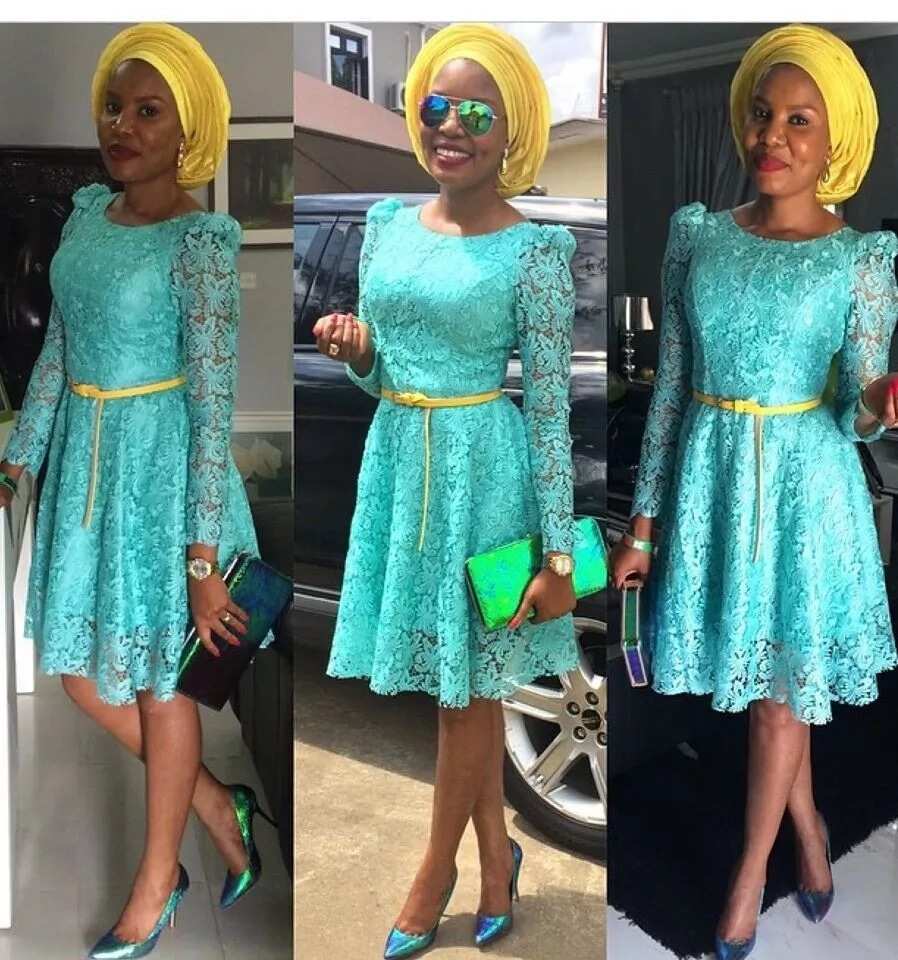 READ ALSO: Latest cord lace styles in Nigeria 2018
Long lace gowns 2018
Long lace dresses are always chic and elegant. They look luxury regardless of price. It gives mystery and grace, emphasizes attraction of any woman. Even if there is a deep neckline or an open back, the length balances the overall look.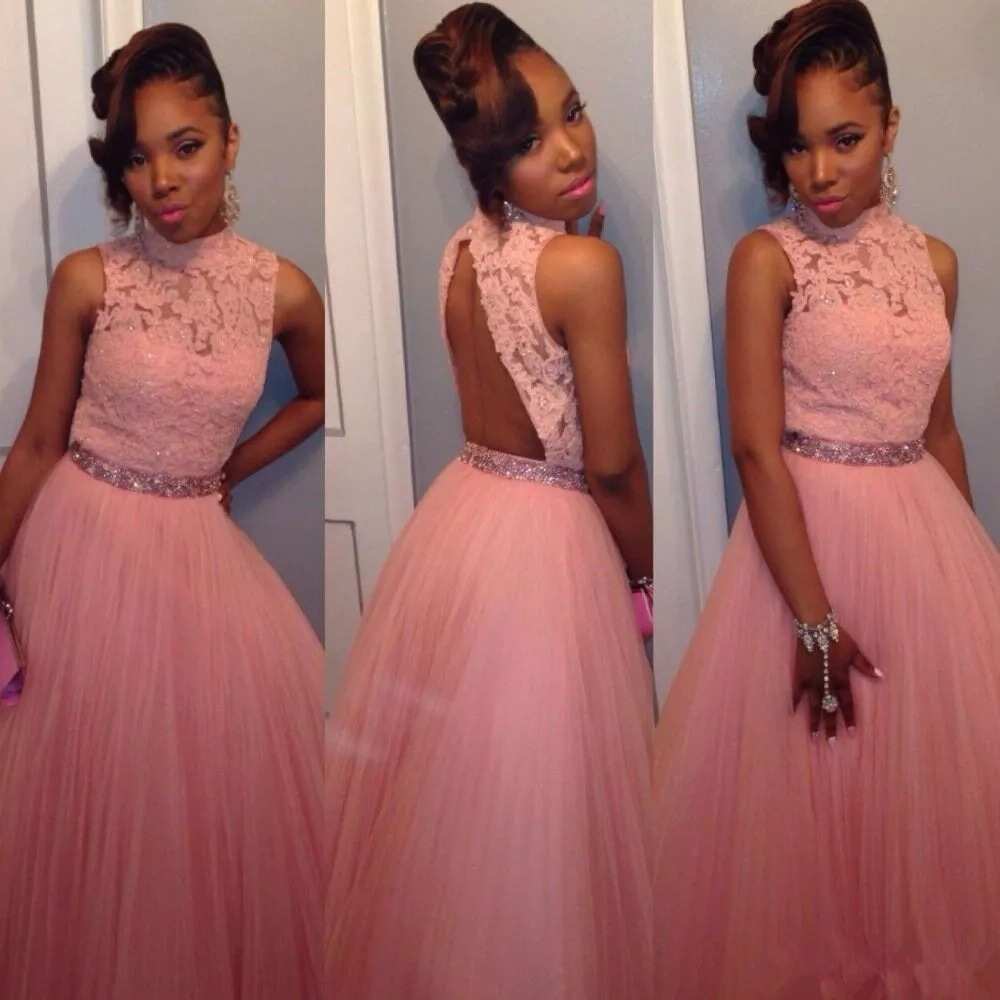 Nigerian ladies often love to choose a long lace dress for a special occasion. These are weddings, birthdays, company parties, any anniversaries and so on. Waist can be emphasized with a beautiful strap.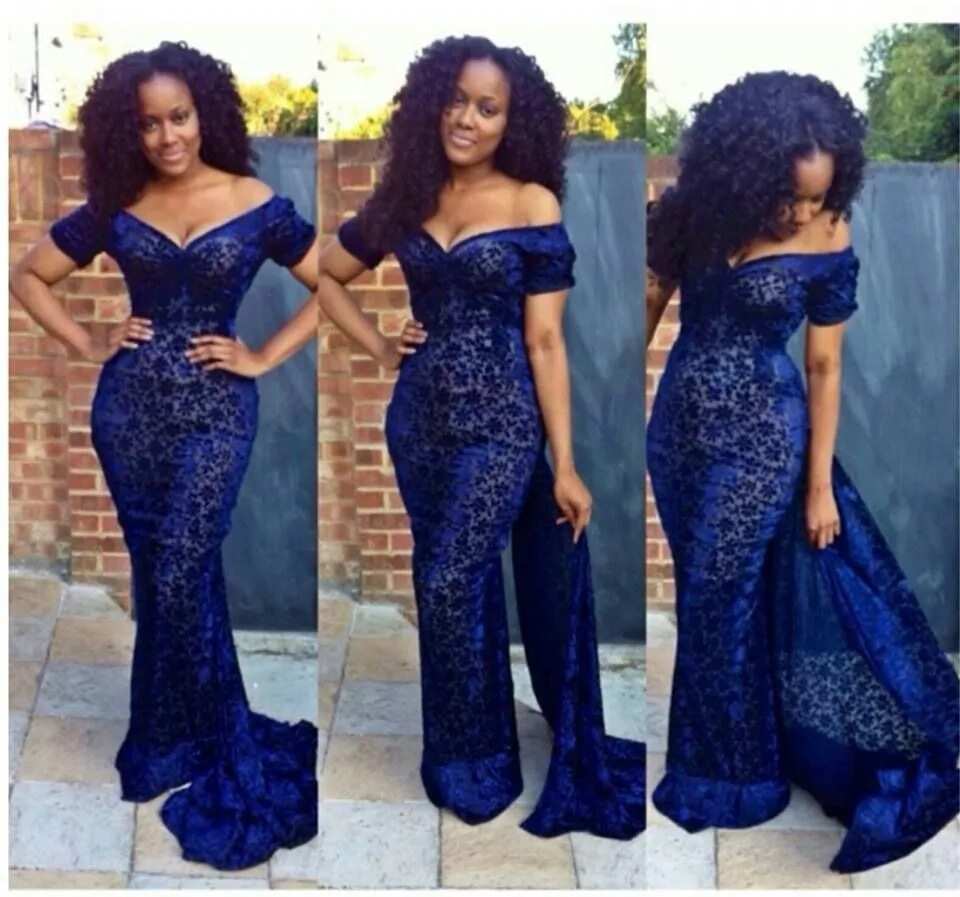 One more favorite style of many Nigerian ladies is mermaid dress. What can be more beautiful than mermaid long dress? Only lace mermaid dress! This is the most elegant gown that any woman can wear. Here you have a lot of variants. The colors may be both calm and loud. It's hard to go wrong with this style.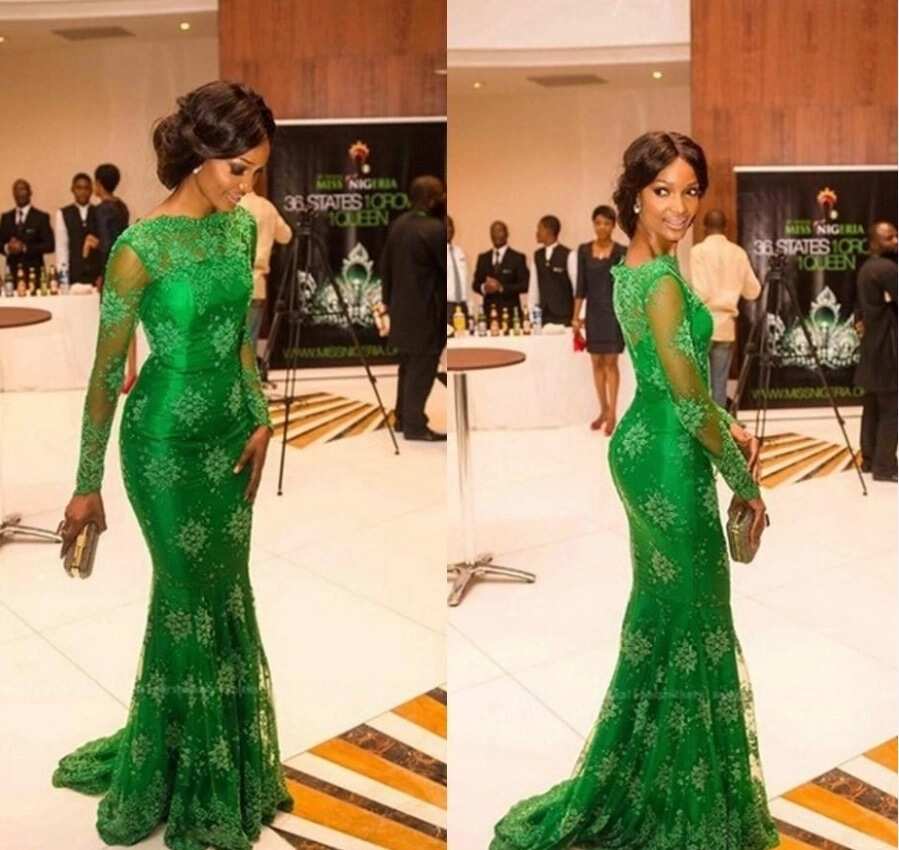 Mermaid lace gown can be worn for different occasions. Whether you are a bride, bridesmaid or just guest on some company party, it's perfect for you. We can often see lace Aso ebi styles at different parties.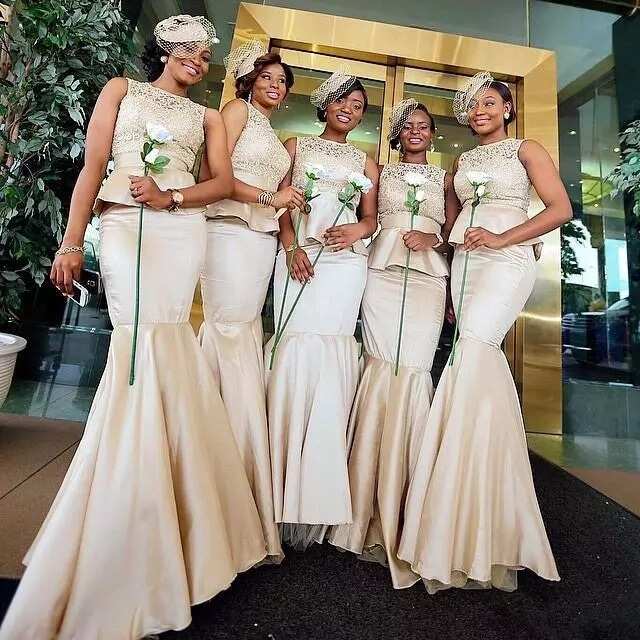 Fashionable accessories
It's not a secret that Nigerian fashion offers a lot of different accessories including headdresses. For example, Gele is a perfect addition to the evening lace dress look. If you add some suitable earrings, it will make your style more chic.
READ ALSO: Best short lace gown styles in Nigeria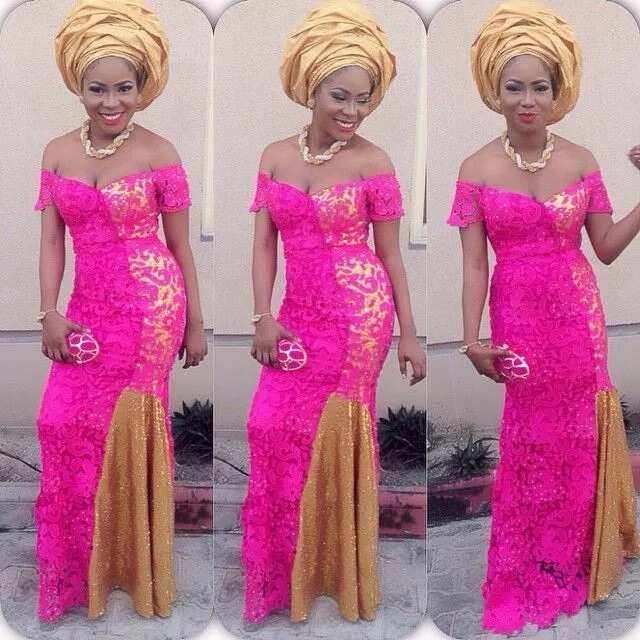 The same applies to the shoes. In the case of bright dress, choose glamour footwear or heels. If your purpose is more casual, your choice is even more reach. For example, high-heeled shoes will look perfect but some white sportive shoes will create even more youth and interesting style.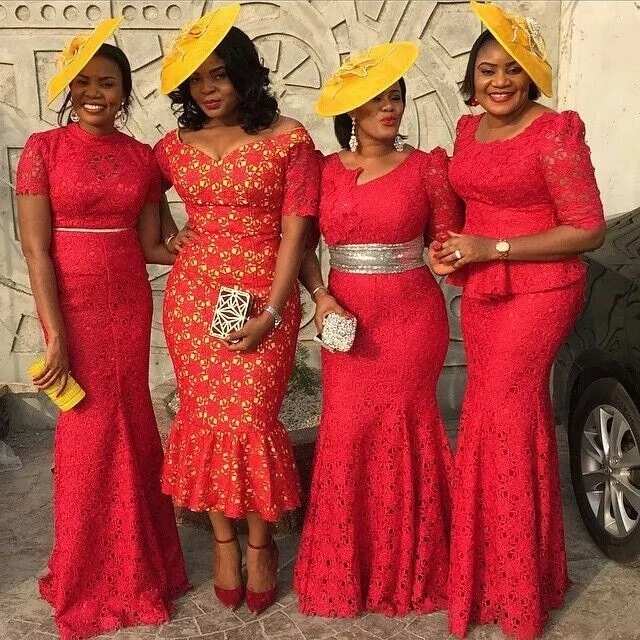 You see that fashion designers offer many different variants. Each of them is interesting, stylish and charming. Thus, you can choose mini and midi lace dresses, long evening dresses. Experiment also on colors depending on overall look and your preferences.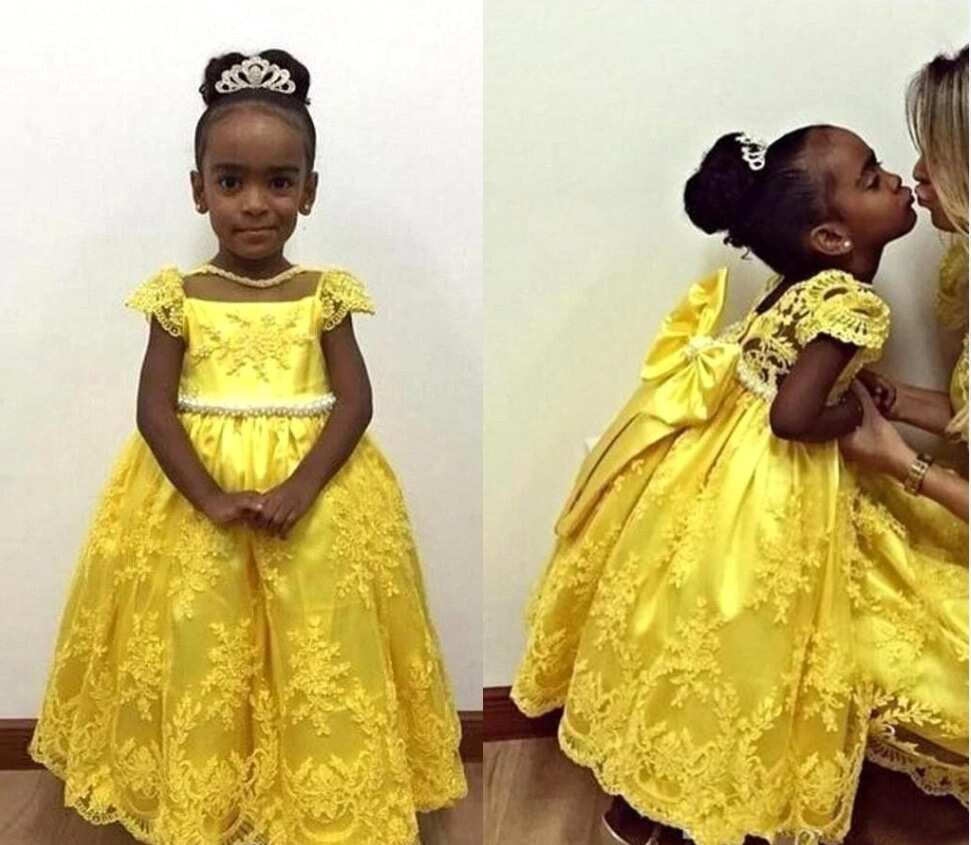 You can always experiment with lace styles. This kind of dresses are almost always in fashion. Even if something changes, the previous styles comes back into Nigerian fashion sooner or later. That's why, you can choose your favorite designs without any doubts.
READ ALSO: Nigerian traditional wears for ladies in 2018
Source: Legit.ng