The NYSC scheme was established to reconcile, reconstruct and rebuild the country after the civil war. In this article, we will answer the question: what is NYSC discharge number?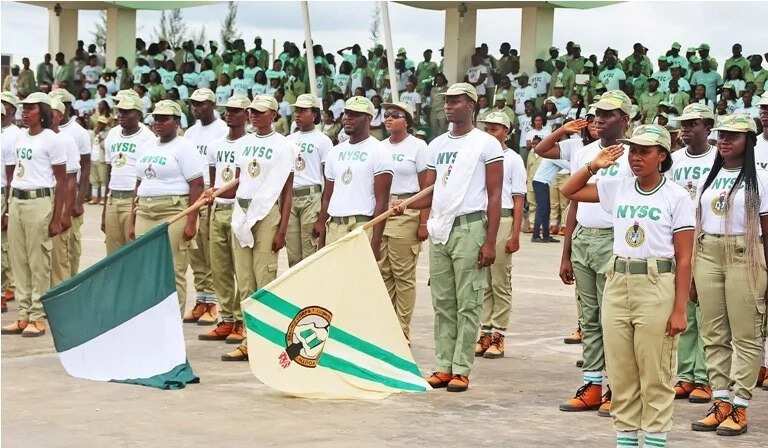 What is NYSC?
The National Youth Service Corps was created in 1973. One of the main purpose of this scheme is cultivation of national unity. The scheme was designed to help solve many social problems and encourage integration among the different ethnic groups in Nigeria. Among the many goals of NYSC are:
Development of the country's economy;
Cultivation of unity among every part of the country;
Ensuring equal opportunities for all citizens;
Development of patriotism;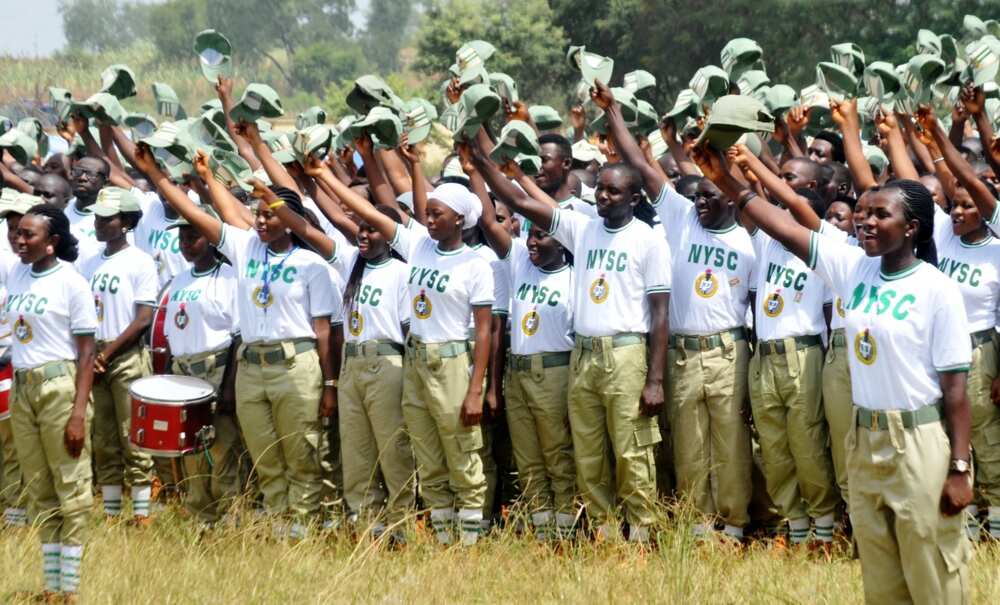 READ ALSO: NYSC certificate number verification guidelines
Involvement of youth in the reconstruction of the country;
Preparation and education of future leaders;
Building the strength of the nation.
To work with young people to ensure oneness and brotherhood among all Nigerians.
NYSC one year programme is mandatory for all citizens of Nigeria who are graduates of higher education institutions, although there are certain exceptions. NYSC actively collaborate with other organizations, including international bodies.
NYSC management is made up of different departments that work tirelessly to ensure the success of the youth service scheme every year; some of the departments are:
1. Community Development Service
2. Corp Mobilization Department.
3. Corps Certification Department.
4. Human Resources Management.
5. Research Planning and Statistics.
6.Information Communication Technology
7. Procurement.
8.Finance and Accounts.
9. Corp Welfare and Inspectorate.
10. Skills Acquisition and Entrepreneurship Development.
What is NYSC discharge certificate number?
NYSC discharge number is printed on the top right corner of the certificate. NYSC discharge number format is A00 followed by seven digits. Do not confuse it with call-up number.
The certificate should be verified. For this purpose, you can send a letter with a request for verification to the NYSC. You should have photocopies of every single certificate you intend to verify.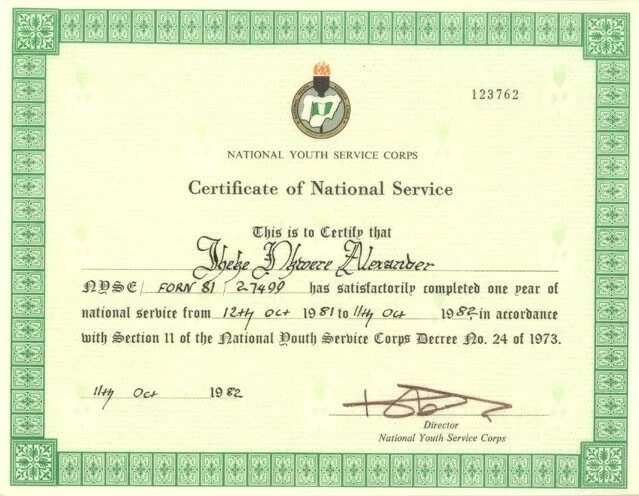 The call-up number consists of the combination of abbreviation of the states where you were posted to serve. This certificate is very important for Nigerian graduates; it almost impossible for graduates to get a job in Nigeria without it, except in cases of NYSC exemption or exclusion.
The main idea behind NYSC scheme is to nurture a healthy society with the help of young people.
READ ALSO: NYSC requirements for registration in camp