Former president Goodluck Jonathan biography
Goodluck Jonathan served as president of Nigeria from 2010 to 2015. While some people criticized his administration, others considered him a good leader; Legit.ng is not here to judge anybody - this post is about his private life and the path he followed to becoming the president of Nigeria.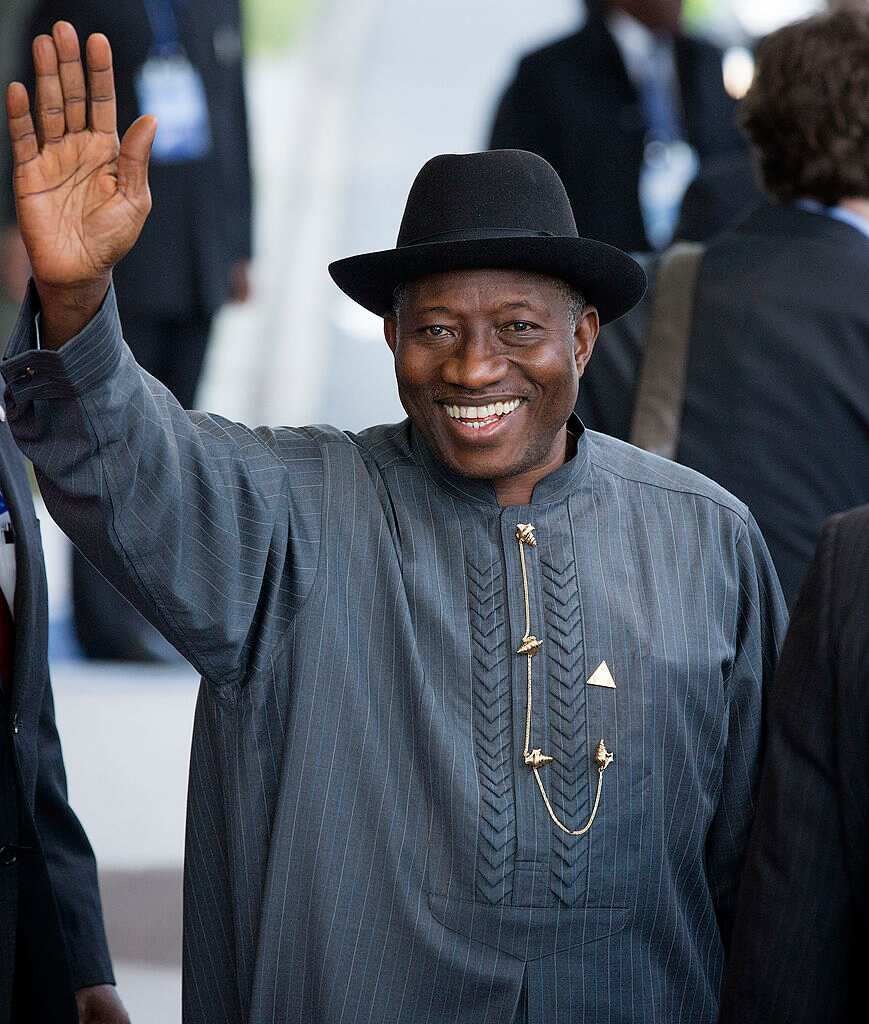 Here is all the interesting information about the former president of Nigeria.
Profile summary
Full name: Goodluck Ebele Jonathan
Date of birth: November 20, 1957
Age: 63 years old (as of 2020)
Birthplace: Ogbia, Nigeria
Profession: Zoologist and politician
Religion: Christian
Birth sign: Scorpio
Ethnic group: Ijaw
Goodluck Jonathan biography
The politician was born to Lawrence Ebele Jonathan and Eunice Jonathan on November 20, 1957; he is 63 years as of 2020. He was born in Ogbia, Nigeria. Did you know that his father was just a poor canoe maker?
His mother Eunice had given birth to several children, but only a few survived their childhood. That was why he was given the name "Goodluck." His father believed that this would give him luck. His middle name, Ebele, means "God's wish".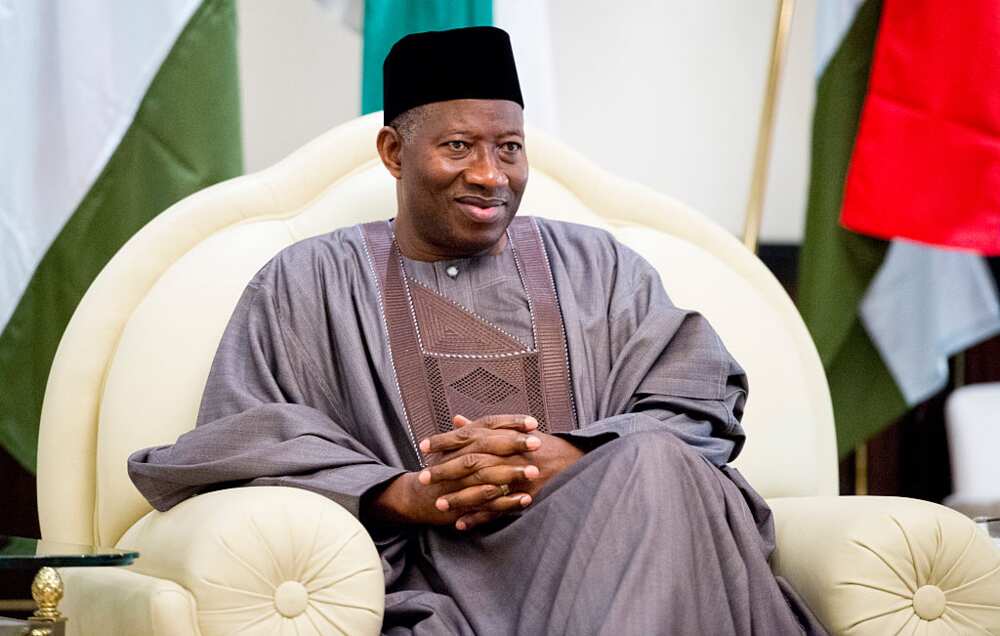 Goodluck Jonathan education
The politician got his primary and secondary education from local Christian schools in Niger Delta. He earned his first degree, a BSc in Zoology, from the University of Port Harcourt in 1981.
He did not stop his educational journey when he got his BSc. As a good student, he went on to obtain an MSc in Hydrobiology and Fisheries Biology in 1985 and a Ph.D. in Zoology in 1995.
During his university education, he also taught at Rivers State College of Education from 1983 until 1993.
Career
The politician started his career at the Oil Mineral Producing Areas Development Commission, a now defunct government agency, where he served as an assistant director. He worked for this commission from 1993 to 1998.
The ex-president started his political career in the late 1990s. This was when he became involved with the People's Democratic Party (PDP). This party helped him to become the deputy governor of Bayelsa state.
He was elected deputy governor of Bayelsa state in 1999 under the party's banner. He served in that position until 2005, when he was elevated to the governorship after the incumbent was charged with corruption and impeached.
In 2007, he was selected to be the vice presidential running mate of the PDP's presidential candidate, Umaru Musa Yar'Adua. He and Yar'Adua were elected in April and inaugurated in May.
One of his main successes during his vice-presidency days was his negotiation with Niger Delta militants who were fighting against petroleum companies operating in the Delta region
He became the acting president of the country in February 2010, due to Yar'Adua's extended absence from the country for medical treatment. When Yar'Adua returned to Nigeria on February 24, 2010, it was announced that Jonathan would remain as acting president while Yar'Adua continued to recuperate.
Yar'Adua died on May 5, 2010, and Jonathan was sworn in as president the following day.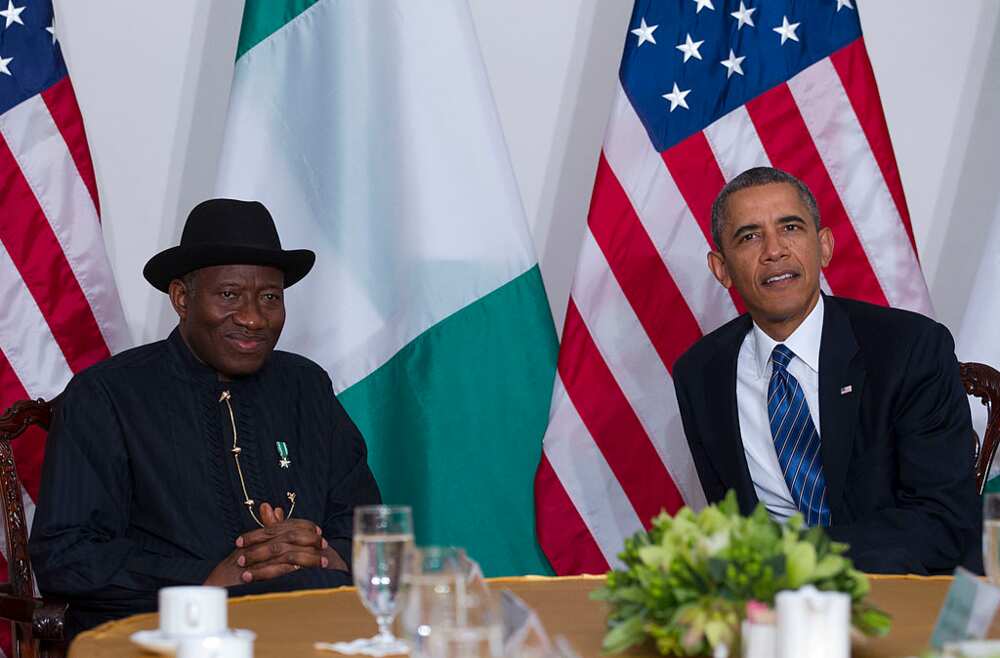 The roadmap for Power Sector Reform which helped to achieve the stability in the electricity supply to the country was also provided by the ex-president.
Another one of his great policies was the initiation of the Youth Enterprise with Innovation in Nigeria. The main idea of this program was to create jobs and harness the creative energy of young people. He was also responsible for the removal of fuel subsidies in 2012.
Goodluck Jonathan lost his position to Muhammadu Buhari after he lost the presidential elections in March 2015; this made him the first sitting president to be defeated in the history of Nigeria.
A lot of experts said this development did not come as a surprise as there were already signs that he would be defeated, the first and most important sign being the fact that Olusegun Obasanjo had called on him to step down from office in 2013.
Obasanjo accused him of corruption, kidnapping, piracy and oil theft. He also accused the ex-president of failing at ruling the country effectively.
Goodluck Jonathan wife and children
Behind every man, there is always a great woman, and Patience Faka Jonathan is that woman behind the former president. The two met at the Rivers State College of Arts and Science. Goodluck was one of her lecturers in the Department of Biological Sciences while she was among the students reading for the Nigerian Certificate of Education (NCE) and the B.Ed. Degree.
The two got married in 1993 and have two children, a boy named Ariwera Adolphus Jonathan and a girl named Aruabi Jonathan.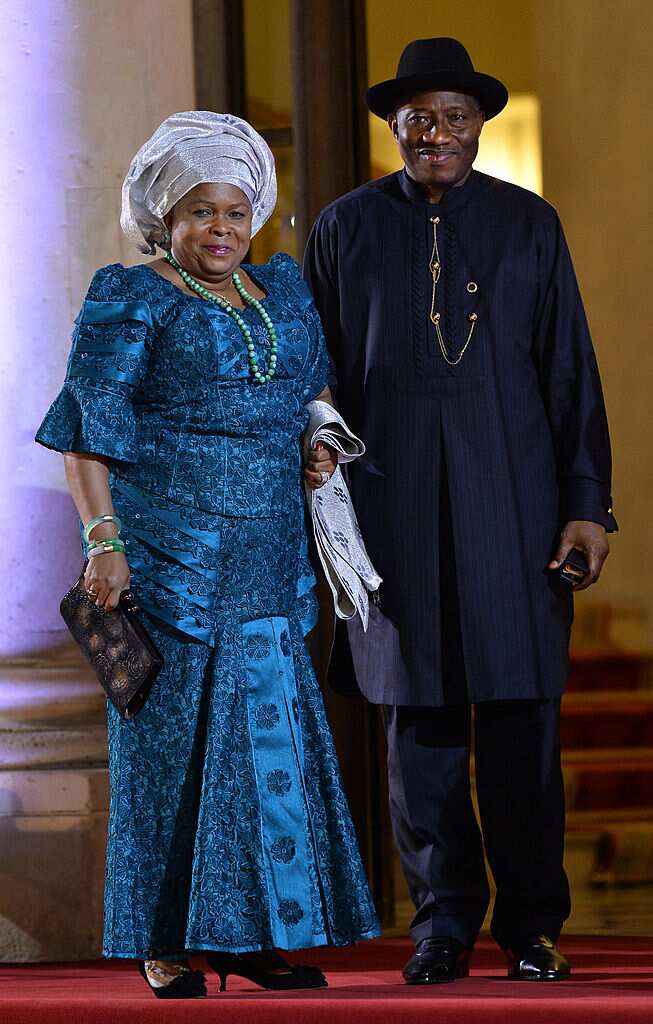 More interesting information about Patience Faka
Patience Faka was born on 25 October in the respectable Christian family of Chief Lazarus Iwari-Oba in Port-Harcourt, Rivers State.
She earned her school certificate in 1976 and passed the West African School Certificate Examination (WASCE) in the year 1980.
In 1989, she obtained the National Certificate of Education (NCE) in Mathematics and Biology from the Rivers State College of Arts and Science, Port Harcourt.
She then proceeded to the University of Port Harcourt and studied for a B.Ed in Biology and Psychology. She was awarded an honorary doctorate from the University of Port Harcourt.
On 12 July 2012, she was appointed as permanent secretary in Bayelsa state by Governor Henry Seriake Dickson. Her appointment as permanent secretary generated some controversy, given she had been away from the civil service for over a decade.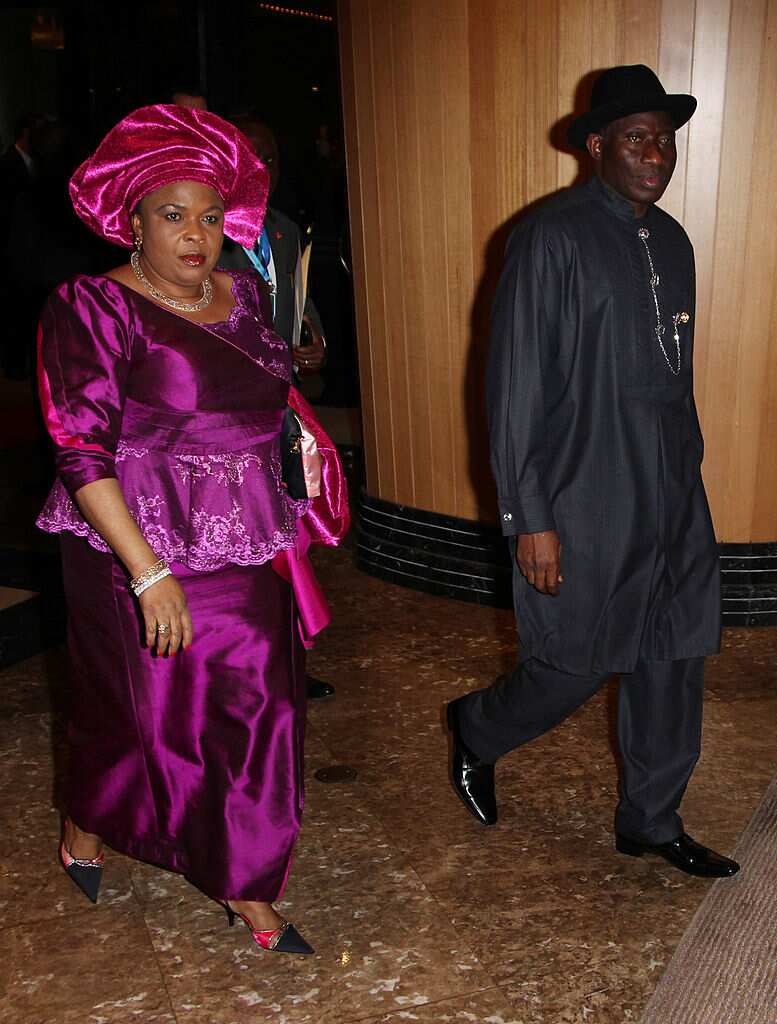 She is also known for her hotel, Aridolf Resort Wellness and Spa, which is located in Bayelsa state. The hotel is reportedly worth over N10 Billion.
While her husband was president, this hotel was treated as a highly secured fortress. Goodluck was one of the main guests of this hotel, so there was always a lot of security guards in the area every time he visited.
Famous Goodluck Jonathan quotes
All Nigerians of voting age are free to vote based on their convictions. It is our duty to defend and protect that basic right, and - let no one be in doubt - we will.
I reassure all Nigerians and the international community of our firm commitment to free, fair and credible elections. My commitment to free elections and one man, one vote remains unwavering.
I've always affirmed, nobody's ambition is worth the blood of any Nigerian.
The argument about zoning and the presidency of Nigeria is like the philosophical argument of the egg or the hen. Who is older through the evolutionary process, who came first?
One thing that I know and I feel Nigerians will celebrate is continuity and peace.
In my early days in school, I had no shoes, no school bags. There were days I had only one meal... I walked miles and crossed rivers to school every day. Didn't have power, didn't have generators, studied with lanterns, but I never despaired.
Goodluck Jonathan is the former president of Nigeria. His loss to Muhammadu Buhari in 2015 marked the first time in Nigeria's history that an incumbent had been defeated.
READ ALSO: Fireboy DML biography: Age, real name, girlfriend, Apollo album
Legit.ng recently covered the story of Fireboy DML, one of the fast-rising Afro-Life singers from Nigeria. The musician became popular following the success of his single titled Jealous. You will be surprised to find out that the celebrity is only 24 years old, but he has made significant achievements in his career.
The musician recently released his sophomore album, Apollo. Apollo was released on August 20, 2020, under the YBNL Nation record label. The 17-track album comes after the success of his debut album Laughter, Tears & Goosebumps, which was released on November 29, 2019.
Source: Legit.ng