Victor Moses state of origin in Nigeria
Victor Moses is a Nigerian treasure? A lot of people have heard about the talented Nigerian footballer, Victor Moses and his success in football but they do not know anything about his past. Let's see if Victor comes from the same tribe as you. The state of origin of this Chelsea player might be closer to you than you think.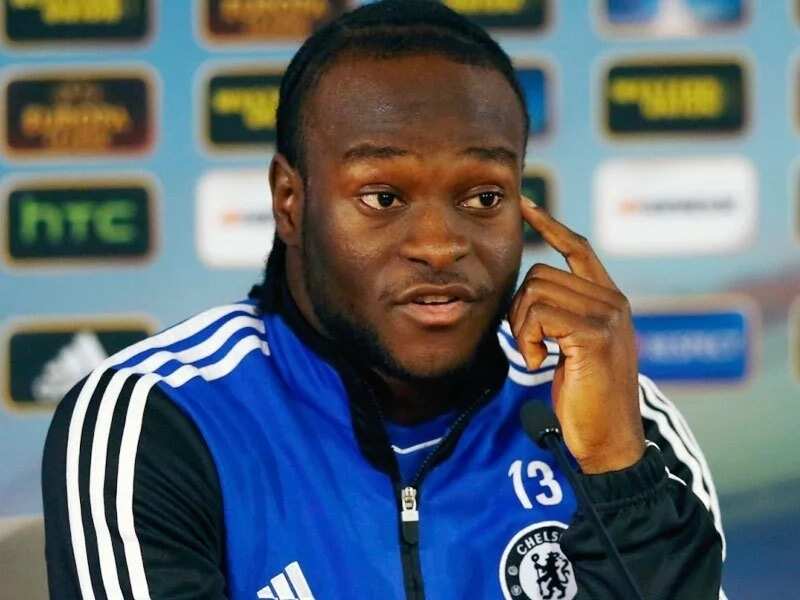 State of origin of Victor Moses and childhood tragedy
Victor Moses was born in Lagos, Nigeria on the 12th of December 1990. He, however, grew up in Kaduna State. His father was a pastor in Kaduna while his mother was a housewife who, in her spare time, would assist with her husband's work.
When the future star of world football was just 11 years old, pain and grief knocked on his family's doors. His beloved parents were brutally killed during a religious riots in Kaduna. Their home was burned down with his parents in it. Victor wasn't at home at the time and this was what saved his life. You might say that God made sure he was saved because he had a mission on earth to fulfill.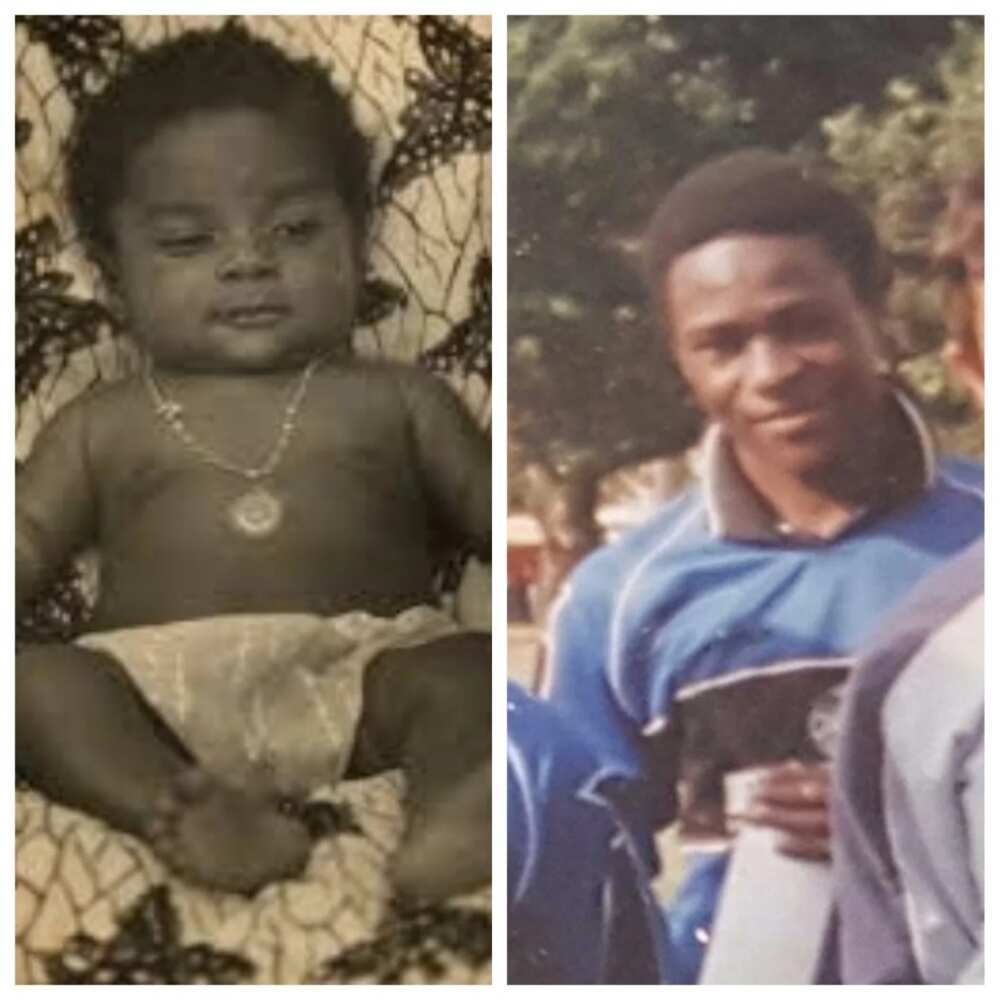 READ ALSO: Victor Moses biography and tribe
England opens its doors for the future football star
After the death of Victor's parent, he was sent to England and placed with a foster family in south London. It was hard for the boy to leave his home and go to another country but it turned out to be the best thing for him. In London, Victor began to play soccer in the local Tandridge League for Cosmos 90 FC to distract himself. At one point, Crystal Palace approached him and offered him a place at the Eagles' Academy. They also agreed to pay for Moses' education in Croydon.
Victor Moses once said in an interview,"football helped me settle. I started playing for a team called Cosmos in the Tandridge League before I went for a two-week trial with Palace. They must have liked what they saw."
The Chelsea era and football career
In 2010, Moses made it to Premier League and played for Wigan Athletic. Shortly after that, in 2012, Moses was offered a place in the Chelsea team. His debut play for Chelsea was spectacular but it was not enough for Moses. In September 2013, Moses signed a contract with Liverpool for a season and his career, as well as income, went up.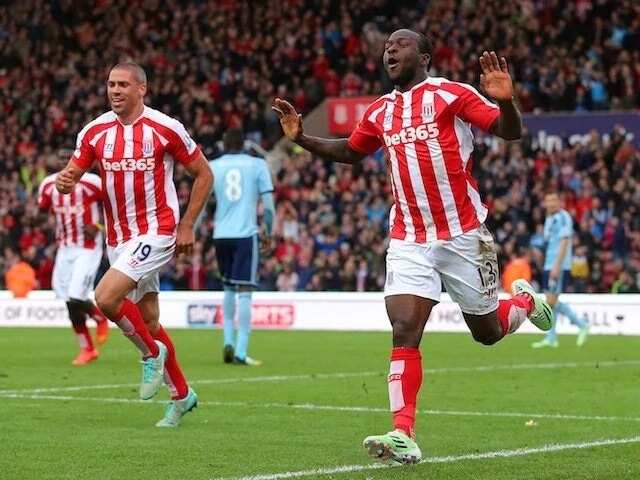 Moses is proud of his origin
The star football player comes from Kaduna state and always remembers his motherland. He is proud to be Nigerian by origin. Despite Victor Moses' true nationality, he has been playing for England for a long time. He, however, played for Nigeria in 2011. The star player happily accepted the offer to help the national team win at the Africa Cup of Nations.
Victor says: "It has helped [my confidence] a lot. It was a great honor for me to win it and represent Nigeria at the same time. Winning meant a lot to the people. They have never won the cup in 19 years, and it is a massive accomplishment for them".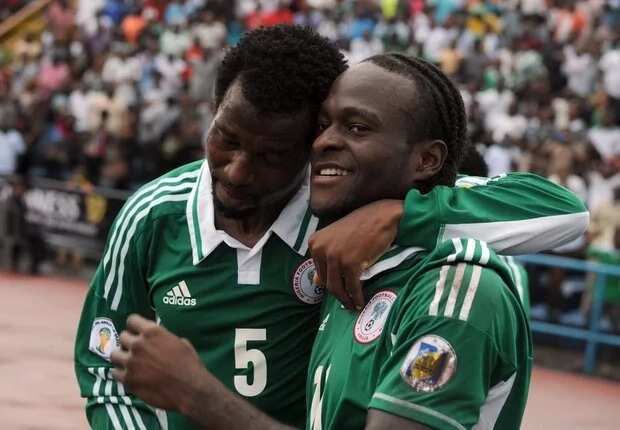 Some quick facts about Victor Moses to remember:
Victor Moses hails from Kaduna state.
Victor Moses is 26 years old.
He was named PFA Fans' Premier League Player of the Month: November 2016.
Victor has a beautiful wife and two children - Brenley and Nyah.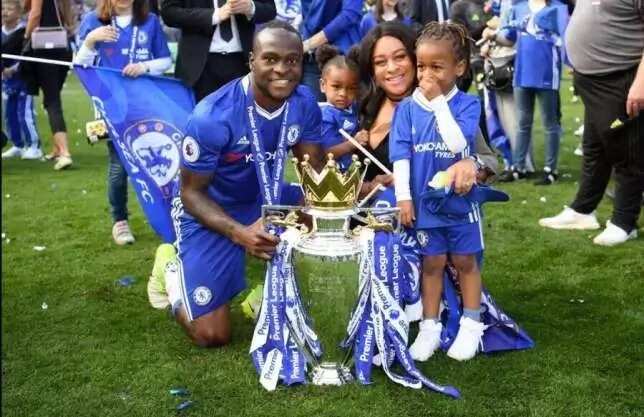 Despite being born and partially raised in Nigeria, Victor Moses represents England in different soccer teams. Nevertheless, Moses helped Nigeria earn many great wins since 2012 and he also played at the Africa Cup of Nations in 2013, as well as at the FIFA World Cup in 2014.
All in all, Victor Moses is proud to be Nigerian and does not deny this fact. The star football player is a great example of starting from the bottom, dealing with tragedy and making it all the way to the top.
READ ALSO: Highest paid Nigerian footballers 2017
Source: Legit.ng