Ray Hushpuppi Biography: age, real name, net worth, cars
Who is Ray Hushpuppi? According to his Instagram bio, he is a real estate developer. But is this really the case? Here is the man's biography.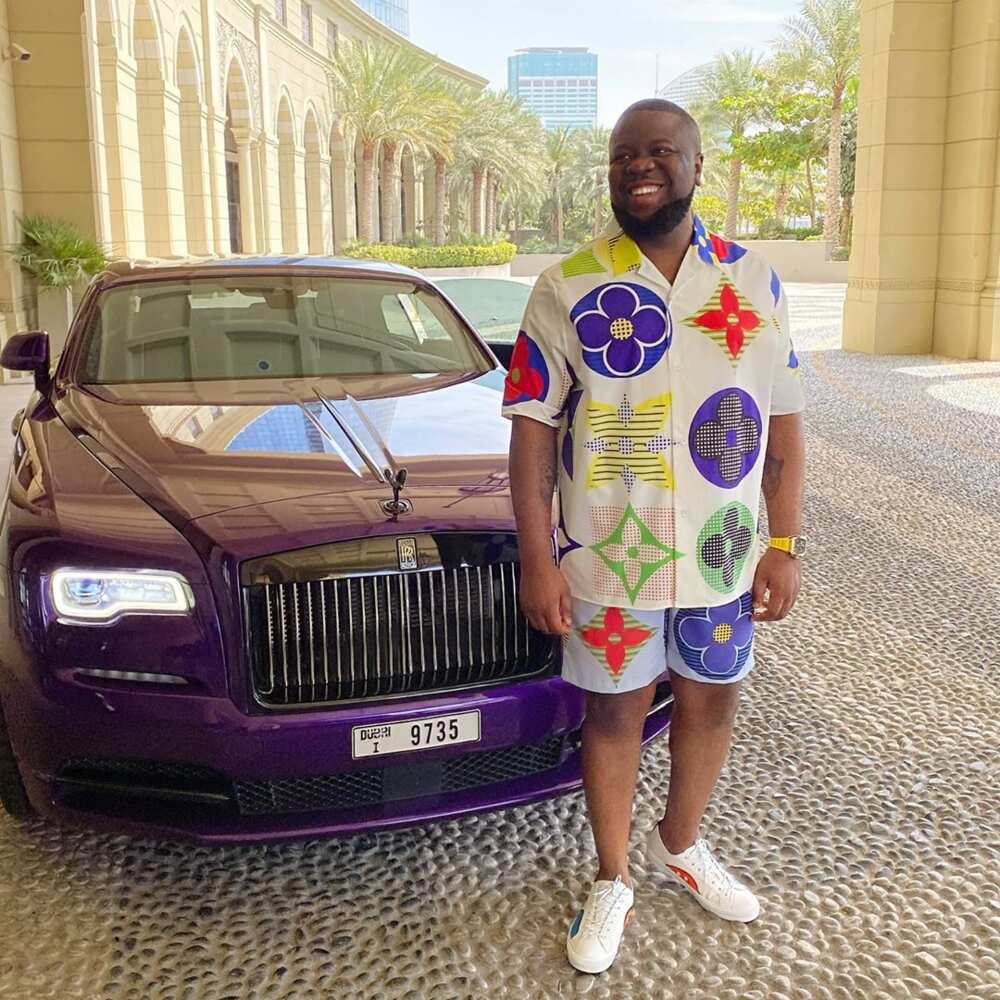 Hushpuppi is known by many all over the world. While multitudes know about his luxurious lifestyle, the one he flaunts on social media, almost no one knows exactly what he does for a living. This is his story.
Ray Hushpuppi profile summary
Ray Hushpuppi real name: Ramon Olorunwa Abbas
Nicknames: Aja Puppi and Aja 4
Birthday: October 11th
Biography
Although many news outlets report that the celebrity was born on 14th June, Hushpuppi took to Instagram on October 11, 2019, to wish himself a happy birthday.
"As I turn a year older into my 30s today, I want to celebrate all of you out there who have through the years been very supportive in any form to me, those of you who mostly I have never met, spoken to or anything but have been a strong supporter of me through every situation until this point and still riding for me, I want you to know wherever you are that I celebrate and appreciate you today, today is OUR DAY!"
Source of his wealth - Is Hushpuppi Yahoo Boy?
Ray never opens up about his fortune – only he knows how he went from rags to riches. People have a lot of speculations; however, no one is really aware of how he made his money.
Some say that he has influential friends or sponsors, and some are convinced that he invested his money into a profitable business which is now booming.
One of the other theories is that the man is a Yahoo boy, an individual who makes money by duping people online.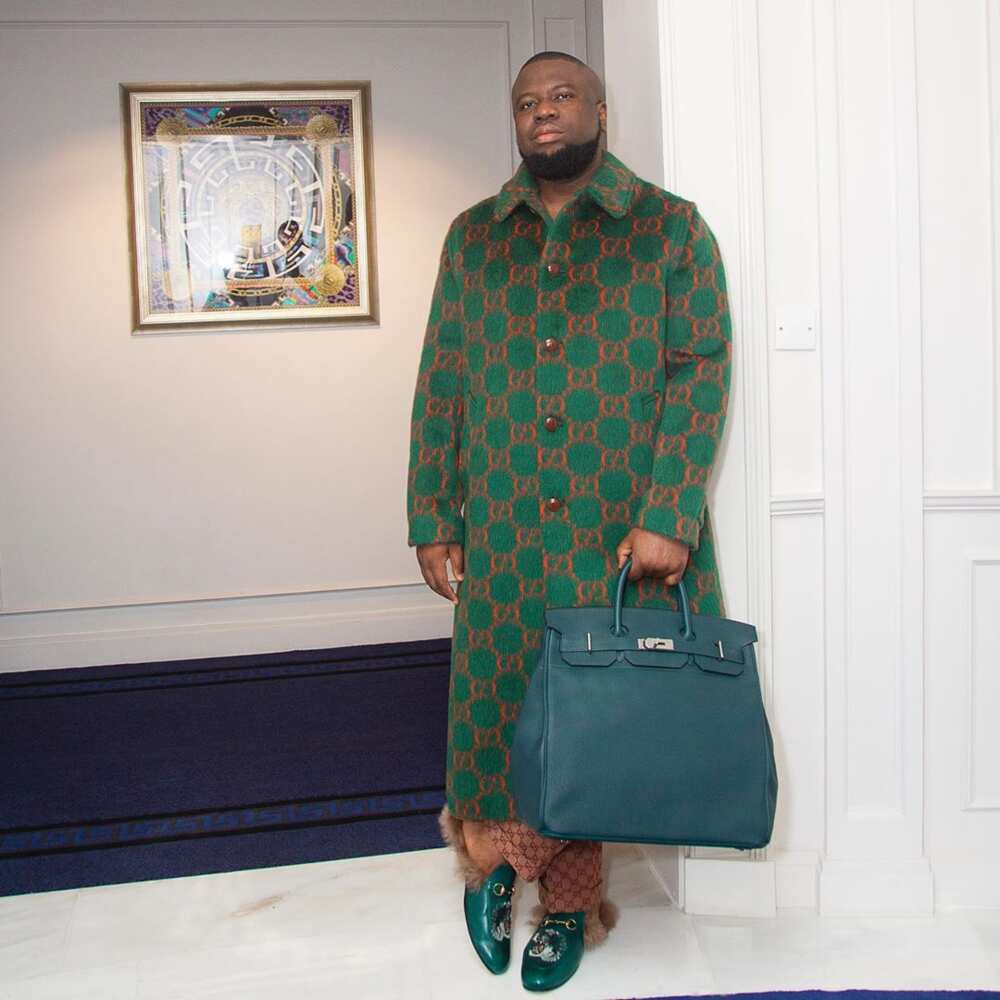 Hushpuppi cars
Hushpuppi's cars include a Rolls Royce Wraith, Range Rover Sport, Range Rover Vogue, and a Ferrari.
Hushpuppi net worth
His net worth is guesstimated at 20 million USD as of 2020.
Hushpuppi's scandals with famous people
Fans are interested in Ray but not only for his style and show of wealth; his verbal battles on social media are also quite interesting. He once attacked the famous rappers Ice Prince and Phyno. Hushpuppi said that these celebrities wear fake wristwatches, so they should not be surprised if someone starts stealing their music.
The Gucci fan often commits to such raids and calls for justice. So Nigerian celebrities should be very careful. Ray called his victims hypocrites on Snapchat, which led to a lot of scandals and more reasons for people to talk about him.
The famous star Davido is a well-known competitor of Ray. Their media wars have been epic. It seems both men want to prove to each other that he is richer than the other.
Stars who Ray attacked also responded quite harshly. Phyno replied that he has other priorities. Ray can live for Gucci and die for this brand but he has no business forcing others to be like him. Everyone has different needs.
According to Phyno, the only things Hushpuppi has to worry about are flights and the choice of goods in the store. The rapper said that not everyone has time for such frivolities. And it's not classy to be too loud and boast of one's riches.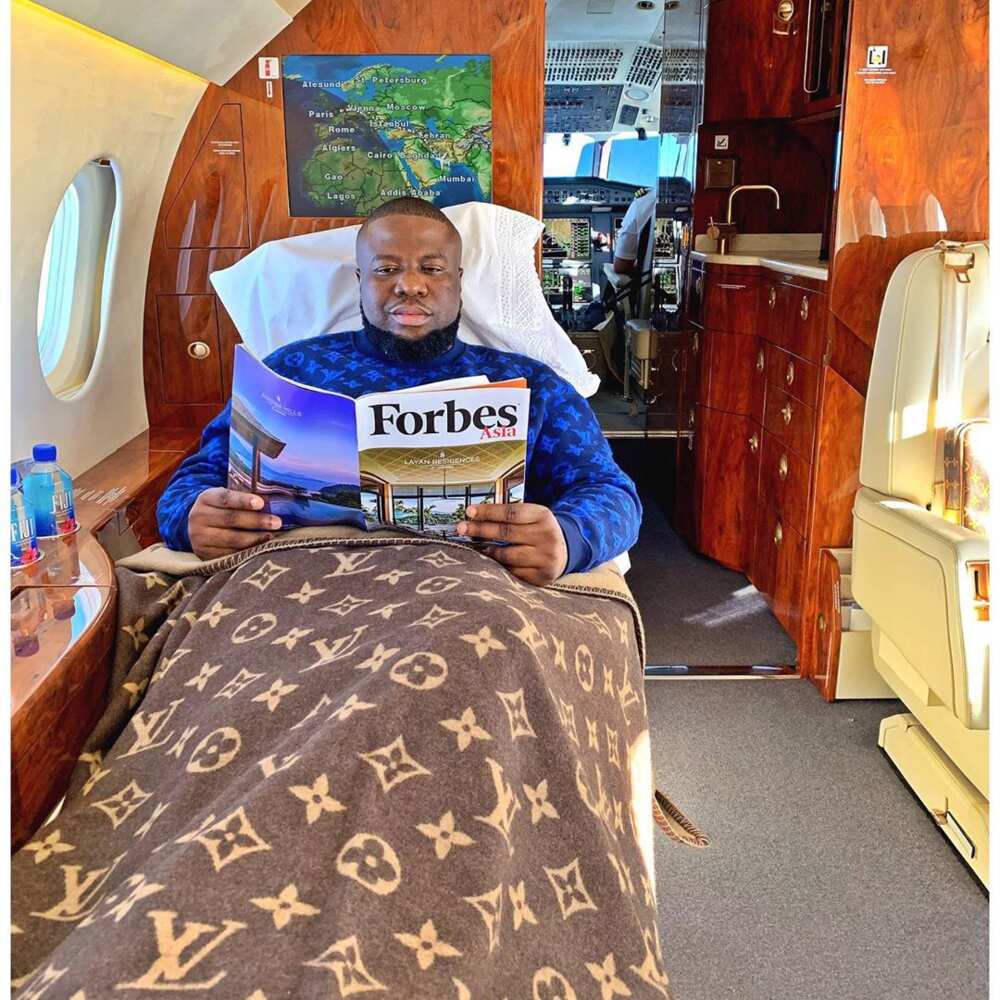 Ice Prince asserted that he represents the whole nation, his beloved people, while Hushpuppi represents Gucci. He found this ridiculous.
KCee, one of the big figures of the Nigerian music industry, has also been involved in a dispute with Hushpuppi. He decided to take revenge on Ray and asked the EFCC to investigate the source of income of the fashionista. He accused Hushpuppi of attacking musicians who work in the studio honestly and industriously to create high-quality music. Hushpuppi called for 'Amadioha' to crush KCee.
The musician, in turn, said that Ray has no right to bother artists. They, unlike him, do not hide their incomes. Where did his wealth come from? - the answer must be unclean.
KCee said that he was tired of this disrespect and would like to know what Hushpuppi's talent is and how he works to earn so much money. The threat of writing a petition did not sound like a joke. The offended stars really wanted honesty about Hushpuppi's money. There were questions about his family and paying taxes. KCee called on the authorities to pay more attention to Ray and uncover his filthy secrets.
As you can see, Ray is a rather controversial personality. If you take into consideration various rumours, it is not easy to understand who is Hushpuppi in real life. He treats his fans with great warmth. He attends many events and hangs out with major celebrities. It seems there are a lot of people who love him. Hushpuppi has even said that he is always pleased to meet new people and make friends.
Some people even respect him. He believes in himself and continues to work at his goals, not paying attention to the words of ill-wishers. He believes that his hard criticism is for those who deserve it.
Fans have, however, advised Ray to be careful and that he is playing a dangerous game. Not everyone likes his straightforwardness.
Of course, he has gotten into trouble. He calls his problems a useful experience that makes him stronger.
Ray also encourages people who see him on the streets to stop and say hello. He has thanked all those who hated him, as they attracted attention and helped Hushpuppi to earn more money. Bad PR is also PR.
He also added that people should not complain about their lives, but work their way up to the top to succeed. According to Ray, relying on someone in life will do you no good – you should rely only on yourself and your abilities.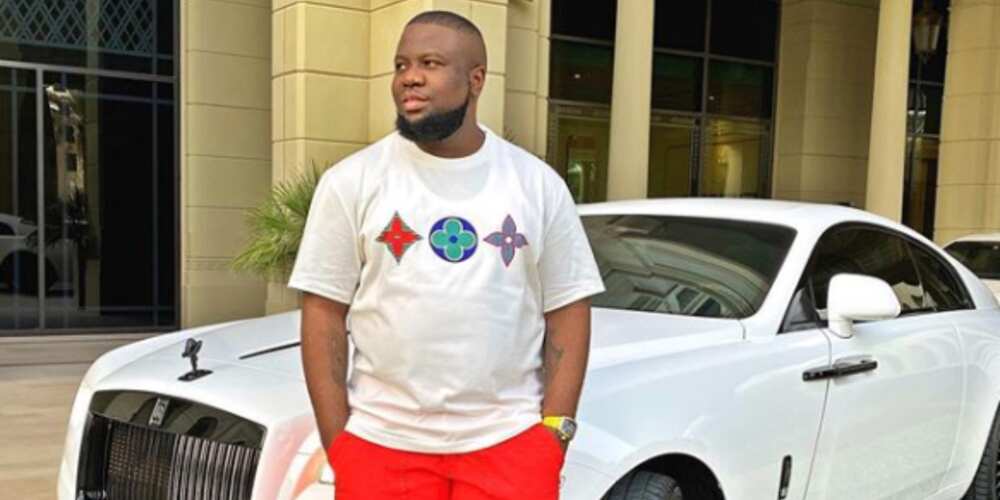 His recent arrest
As reported by CNN, in June 2020, United Arab Emirates investigators swooped into Ray's Dubai apartment, arrested him, and handed him over to FBI agents, who flew him to Chicago on July 2.
This was after a federal affidavit alleged his extravagant lifestyle was financed through hacking schemes that stole millions of dollars from major companies in the United States and Europe.
The Federal Bureau of Investigation (FBI) accuses Hushpuppi of being part of a network that made "hundreds of millions of dollars" from business email compromise frauds and other scams.
He was arrested along with 11 others. His attorney, Gal Pissetzky, declined to get into details on how his client earns his money. But what he does for a living is going to be "one of the main points of contention here," he told CNN.
Pissetzky called his client's arrest a kidnapping, saying Dubai handed him to the United States with "no legal proceedings whatsoever."
Interestingly, Hushpuppi's social media helped the authorities track him down. His Instagram account, for example, had an email and phone number saved for account security purposes. The authorities got this information and linked his email and phone number to financial transactions and transfers with people the FBI believed were his co-conspirators.
Ray's cybercrimes reportedly involved huge amounts of money. A paralegal at a New York law firm wired nearly $923,000 meant for a client's real estate refinancing to a bank account controlled by Ray and his co-conspirators.
Hushpuppi and an unnamed person also conspired to launder $14.7 million from a foreign financial institution last year, according to a criminal complaint.
The man also has also been accused of conspiring to try to steal $124 million from an unnamed English Premier League soccer club.
Hushpuppi was formerly held in the Metropolitan Correction Centre in Chicago but he was transported to Los Angeles by the U.S. Marshals Service, following a court ruling in the Northern District of Illinois.
Ray Hushpuppi is a highly controversial man, especially when it comes to how he earns his money. However, what is as clear as day is that the man really enjoys his lavish lifestyle, and he has no problem flaunting it.
READ ALSO: Hushpuppi reveals he has three kids with different women
Legit.ng recently reported that Ray Hushpuppi shared more information about his personal life. Ray disclosed that he has a family even if he does not put their pictures up on social media. He revealed that he has three kids from three different women.
He also added that in the past five years, he has been in an unsteady relationship with the mother of his last child.
Source: Legit.ng