Timaya biography and his path to success
Who does not know Timaya? The young star gained his success and international recognition through his third studio album called "De Rebirth". Now he is working with Black Body Entertainment on some hits and Dem Mama Soldiers on the album LLNP (Long Life N Prosperity). He has released numerous songs, received four "Headies" Awards and one Nigeria Music Award. Wonder how Timaya managed to become so successful? Let's learn more about Timaya biography and his path to the success together.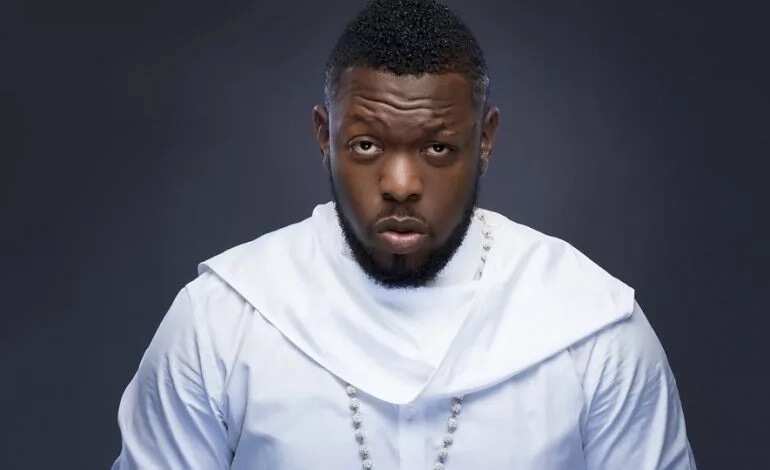 This Nigerian singer and songwriter does not only sing and write songs but is also a producer. Timaya is the founder of the hip hop group "Dem Mama Soldiers". But back in 2005 his solo career just started and he released his first single "Dem Mama", which also got included in his debut album "True Story". The album was released the following year.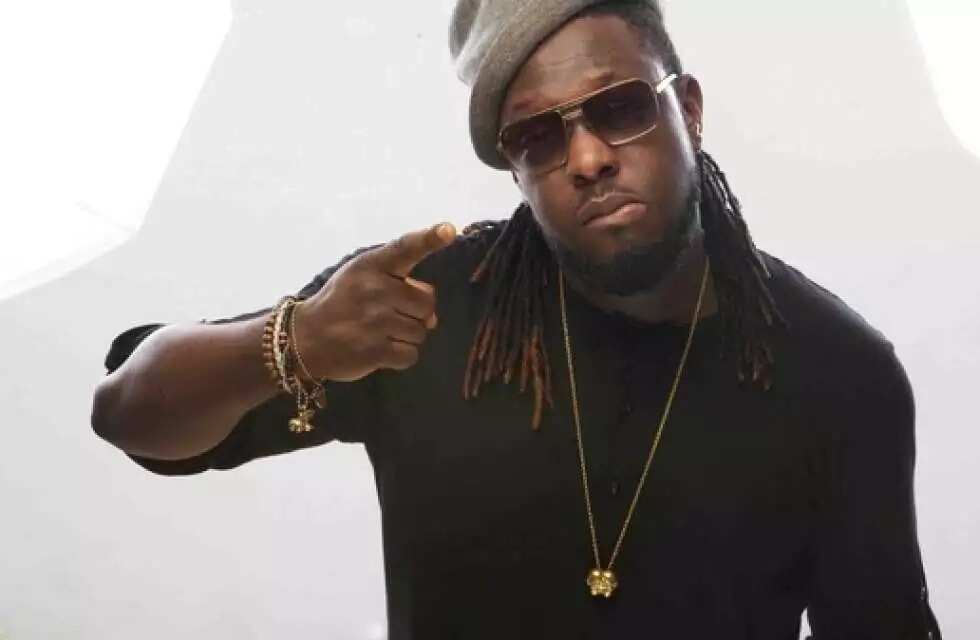 Early life and education of Timaya
Inetimi Alfred Odon was born on November 29, 1977, in Port Harcourt, Rivers State. He grew up in a very large family. Now he is better known by his stage name Timaya. In fact, he was the youngest of fifteen children in his family. His father worked as a banker and his mother was a trader.
For his early education, Odon attended Assemblies of God Nursery and Primary School. As for secondary school, his parents chose Nkpolu Oroworukwo for Timaya to attend. The school was also located in Port Harcourt. As a little boy, Timaya often broke family rules and attended late-night music events. Before Timaya's graduation, his mom let him, his older brother and sister travel to Lagos. Timaya loved the city and after moving out, he gained admission into Lagos' Ikeja Grammar School. This was where he obtained his secondary school certificate.

Later on, Timaya returned to Port Harcourt and started to became a Banking and Finance major. But he failed his exams and could not finish his studies. Timaya dropped out after his first semester and went to pursue his dream. He moved back to Lagos and joined Eedris Abdulkareem's hip-hop group. He was just a backup vocalist, but those three years working for Eedris gave him a lot. He gained valuable experience and learned how to compose good music.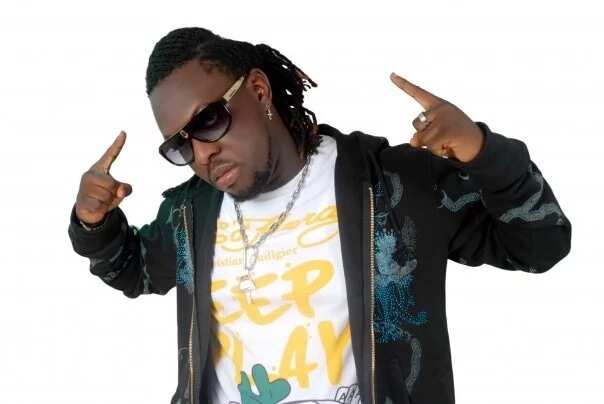 The start of music career
At that time, he decided to leave the group and focus on his solo career. He began to feel that he wanted to become something bigger than just a backup singer. He wanted everyone to hear his voice and not someone else's. He decided to come out of his shade and began to record and collaborate with fellow up-and-coming artists.
His first cameo appearance was in a Lagos-based rap group, called UDX.'s musical video. It was at this time that he unexpectedly met producer K-Solo in Mafoluku, Oshodi. Later, this producer helped Timaya record his first major hit "Dem Mama". The producer K-Solo, describing the song in an interview posted on August 2013, said that "Dem Mama" was an account of the 1999 destruction of Odi. This is a river side community in Niger Delta. Soldiers at that time were hunting down militants and they were suspected of killing eight policemen. The village got burnt down and numerous people got killed or just lost.
After the huge success of "Dem Mama", Timaya decided to accept K-Solo's offer and worked with him on seven more hits. For his first album "True Story", he recorded seven different songs and released it in 2007. Not long after, Timaya started to work right away on his second album with well-known producers Phyno, Jeggs, Akeem D Beat, K-Solo, Spankie, and Terry G.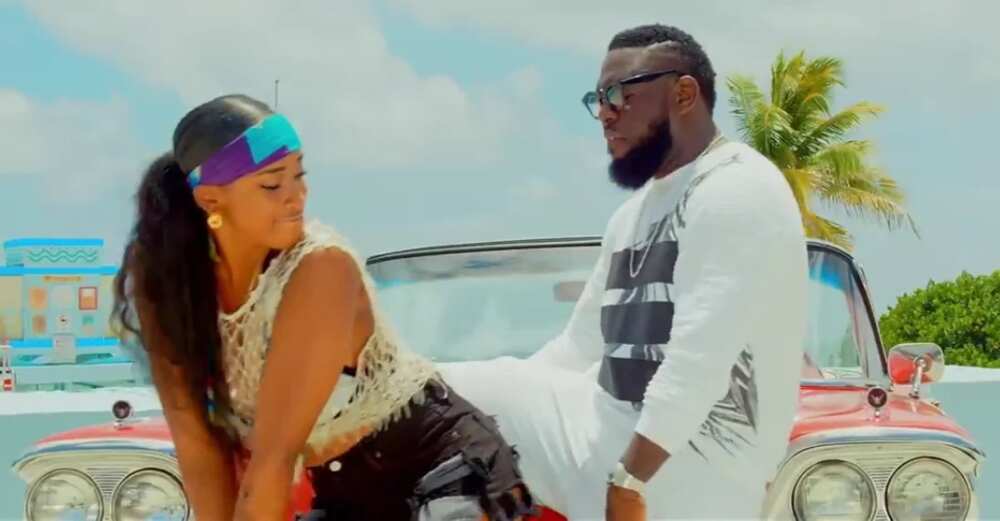 In 2008, the album "Gift and Grace" was released across Nigeria. Timaya, soon after release, got recognized and received two awards in 2008. One he got for "Album of the Year" at the Nigeria Music Awards and another one for "Best Reggae/Dancehall album" at the Headies Awards. He was also unexpectedly honored with two awards at 2009: "Best Reggae/Dancehall album" for "Gift and Grace" album and "Best Collaboration" for his feature in J Martins' "Good or Bad (O Wey)" at the Headies.
In 2010, he appeared in the song "Kokoroko" performed by female gospel artist Kefee. The song was so popular that Kefee and Timaya even got an award for "Best Collaboration" category at the Headies Awards in 2010.
In 2011, Timaya released his third album. "De Rebirth" and its success-lead single "Plantain Boy" finally turned Timaya to a well-known and respected singer. Akeem D Beat, Phyno, Flux, M-Yire, Jay Sleek, N.D, Jesse Jagz, and K-Solo handled Timaya's third album's production. The singer also had the chance to collaborate with some other guest artists, such as 2face Idibia, TJ 2Solo, Lanre, M.I, TJ Allenian, Konga, and Wrecoba.
READ ALSO: Happy birthday Timaya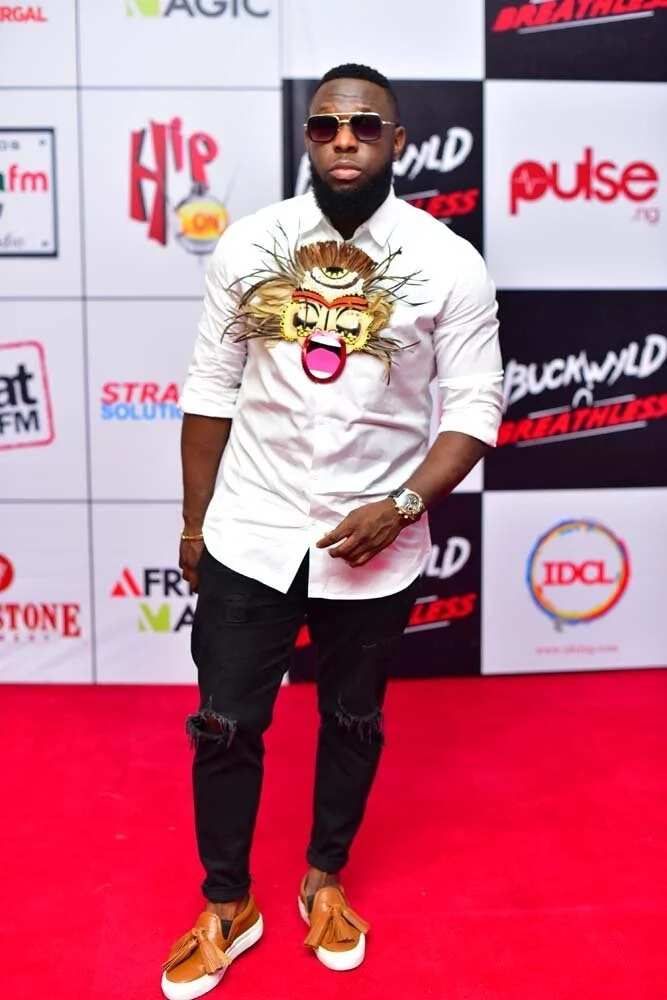 The fourth and very special album LLNP (Long Life And Prosperity) was released in cooperation with Dem Mama Soldiers in November 2011. The album's second single "Dem No Like Me", featured guest reggae singer, Ras Kimono.
A year later, on 25 June 2012, Timaya released a new album, called "Upgrade". That album included 14 songs and mostly known for such popular hits as "Bum Bum" and "Malonogede". This album also seemed to be a very good collaboration opportunity for Timaya. He invited Attitude, Terry G, and Vector to work on some tracks together. As Timaya got more famous, he faced a new problem. Sometimes his songs would leak into the Internet after their release in stores. One of the songs, "I Know I Know Dat", which he sang along with Duncan Mighty was leaked a few hours after Timaya's album "Footprints" was officially released into stores.
Working with Eedris Abdulkareem
Timaya started out his music career by joining Eedris Abdul Kareem's band. He was a backup vocalist, but he wished to be more than that and shine bright himself. He put a lot of effort into becoming a star which he now is.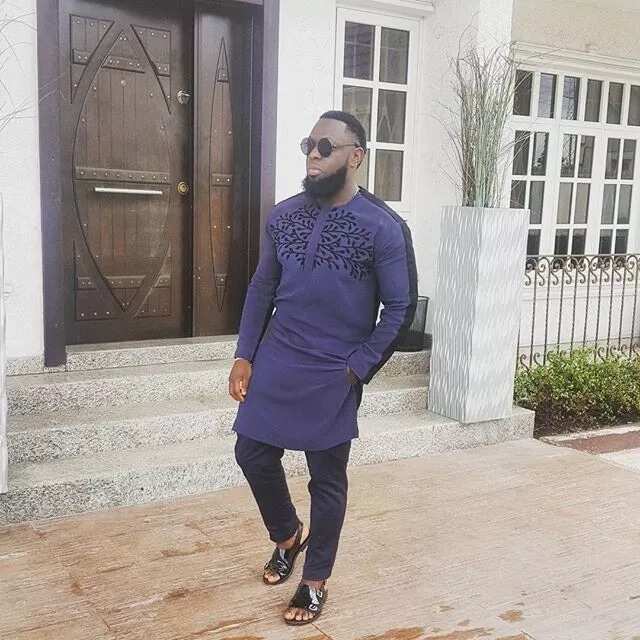 Striving hard to be a famous singer, his work with Eedris helped him grow professionally and personally. He usually says that Eedris was quite the eye opener for him.
Talking about his experience, Timaya says the following: "Eedris was a good person. One thing I like about him is that he is fearless, and believes in himself so much. He knows how to perform on stage. He knows how to carry the crowd, and that is one thing I have learnt from him. He could carry the street along, he could relate to the people, I learnt all that from him. What I did not like about him is the fact that he only tolerated his boys. Till date he never paid me a dime.The only money he gave to me was one thousand Naira after a show we did at Kuramo beach. That I did not copy from him. I treat my boys fine. I don't owe them. They all have cars. I know that they all have their own family and their own dream, so I don't mess with that. Eedris had time only for himself."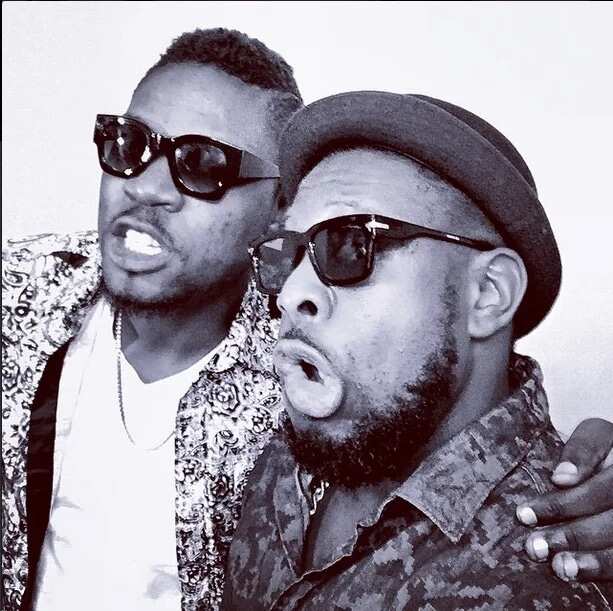 Meeting K-Solo
K-Solo also played a huge role in Timaya's career growth. He helped Timaya set out on his own path and collaborate with different other artists. Before meeting K-Solo, Timaya had begun to record some songs with other artists and even made his first cameo appearance in an unreleased music video by UDX. But he did not know how to move further and was in great need of a good producer and the assistance of a more experienced person.
He contacted producer K-Solo in Mafoluku, Oshodi. It was not an unexpected meeting. Basorge Tariah Junior had seen him before at a local talent show singing. He was so impressed with the vocal abilities of Timaya and his charm, that he took the talented Timaya to Daniel Wilson's studio. That was the first time Timaya met K-Solo. He helped him release his first hit track "Dem Mama".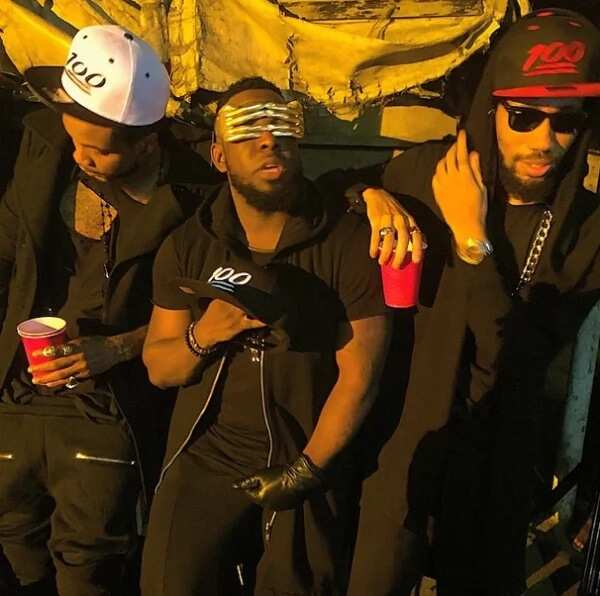 After realizing how successful "Dem Mama" was, Timaya felt it was better to continue working with K'Solo, as there was a good cooperation and chemistry between them. Soon after, he recorded seven more songs for his first album "True Story". Timaya continued recording songs for his second album and had more producers interested in contributing to his albums.
Upon releasing his third album, Timaya had huge success with his single "Plantain Boy". It was a commercially popular song and brought widespread recognition to the singer. The album's production was supported by Flux, M-Yire, Jay Sleek, Akeem D Beat, Phyno, N.D, Jesse Jagz, and K-Solo. Timaya also worked with other artists, including 2face Idibia, Konga, Lanre.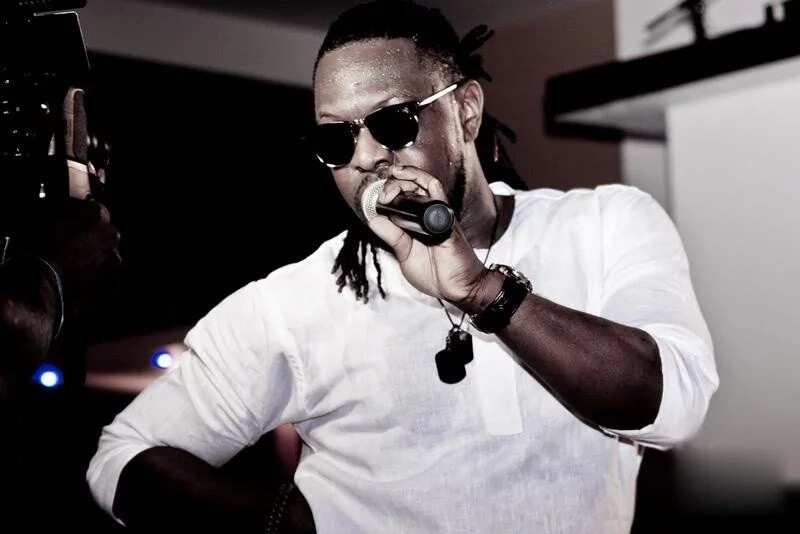 Honours and awards
In 2011, Timaya was selected by the Interreligious and International Federation for World Peace (IIFWP) to become a Peace Ambassador. The co-founder of the IIFWP, Dr. Hak Ja Haan Moon, mentioned that Timaya was one of those individuals whochooses to serve others and dedicated himself to promoting the principles of the IIFWP.
In his professional musical field, Timaya received many awards, which proved his star status and recognition by the public. Timaya has two awards of Nigeria Music Awards 2008, which are "Album of the year" and "Best Reggae/Dancehall album". At the 2009 Headies Awards he received two awards "Best Reggae/Dancehall album" for "Gift and Grace" and "Best Collaboration" for his song with J Martins' "Good or Bad (O wey)". He also won the award for "Best Collaboration" at the 2010 Headies Awards for his song with Kefee.
As you can see, Timaya's work and musical hits were greatly honored with different awards, but what was most important is his love of his fans.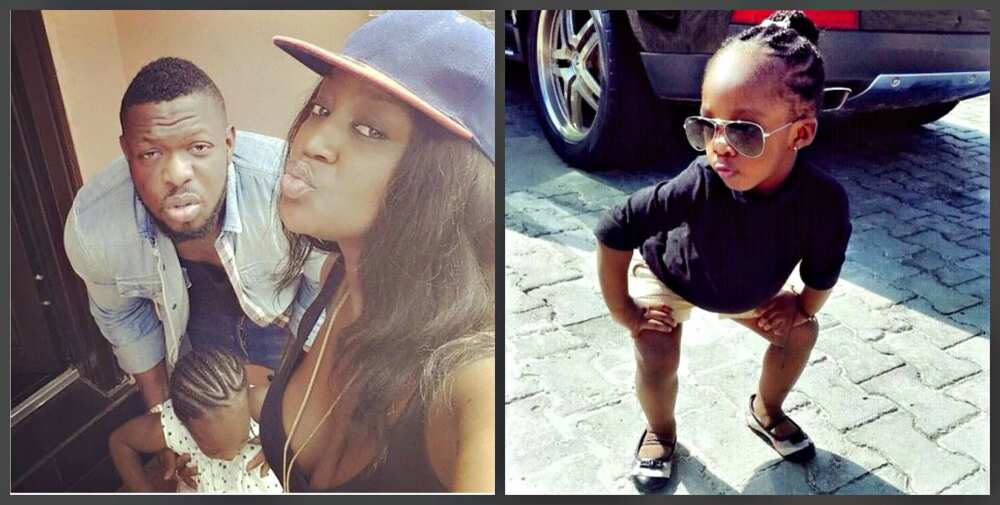 Personal life of Timaya
Right now Timaya is in a relationship with his girlfriend Barbara. Although there are a lot of rumors about Timaya and his affection for other women, he denies it all. Once it was even said that he abused his secret girlfriend. But despite all the rumors, Timaya and Barbara have been together for over three years and they have two kids together.
Timaya and Barbara had their first child on May 21, 2012. Both kids are beautiful baby girls! Reports say Timaya even rented an apartment for Barbara right in the center of Ikeja. In addition, the singer bought GL Fomatic 450 Benz, with a cost about N13m for his baby mama.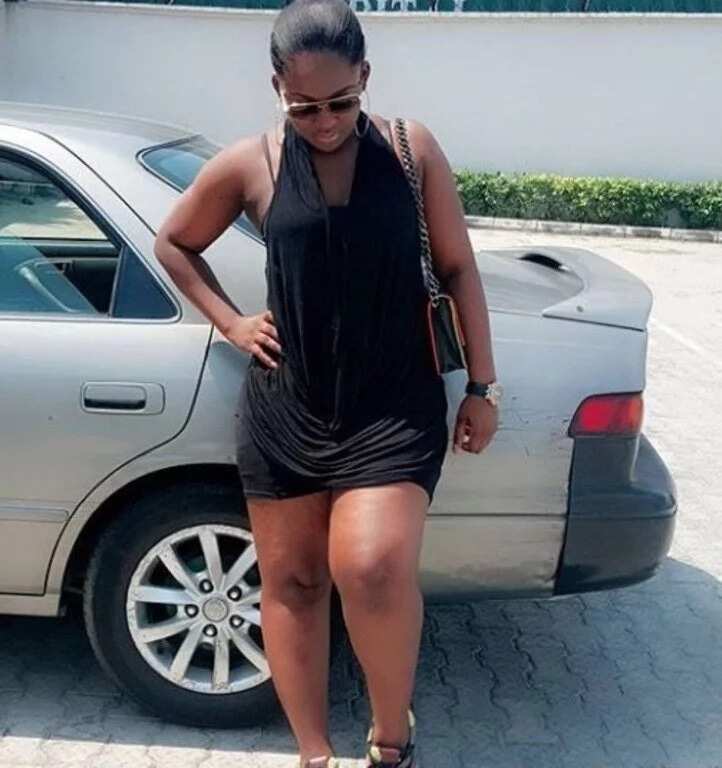 Nevertheless, Timaya does not seem to be planning to marry the mother of his daughters anytime soon.
Several days after the birth of his first daughter, Timaya said in an interview with E-Punch: "I wanted to have a baby by Barbara because she is my kind of woman; the kind of woman I'd like to spend the rest of my life with and this was why I decided from the outset that I'd go the whole hog with her. But she knows that marriage is not something we will dabble into now."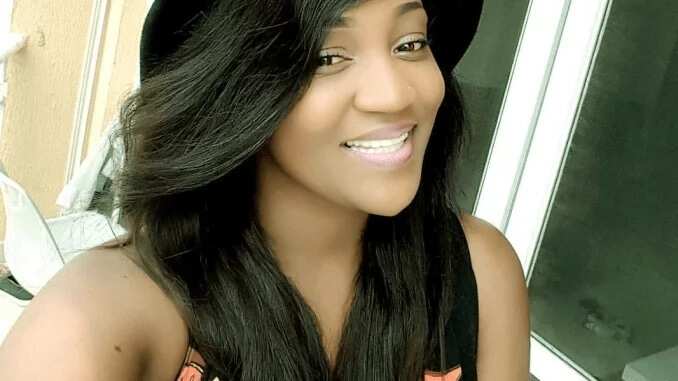 Another one of Timaya's oldest controversies is his relationship with film star Empress Njamah. The relationship between the two stars ended as if it was a movie's final note. Timaya admitted that he was a slave to her a long time ago.
He said: "She was older than me by four years and I did not have a choice. Anytime I complain, she threatened to throw me out of her house. If I failed to make love to her, she would accuse me of sleeping with other ladies, and she will again threaten to throw my things out. That was when I was in Porthacourt. It was not easy for me then, but what could I do? It was when I was able to save some money to get another place that I was able to escape."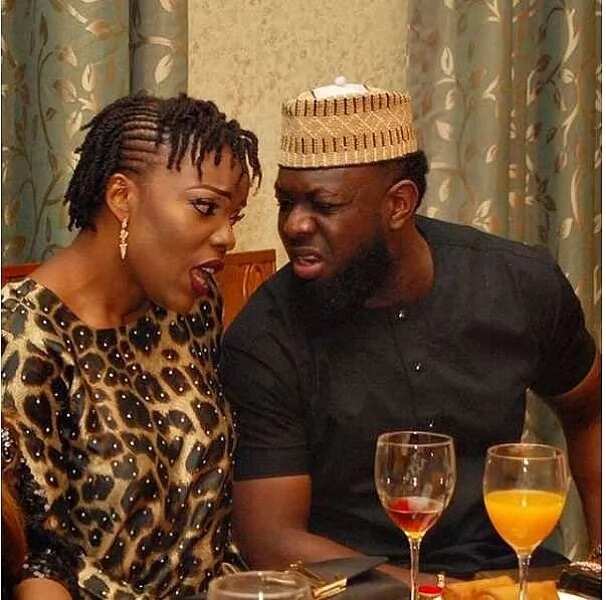 Despite the presence of women in Timaya's life, one thing never changes - his love for his two little fabulous baby girls! Timaya always praises his little daughters and love to post photos with them on Instagram. Check out how cute baby girls are!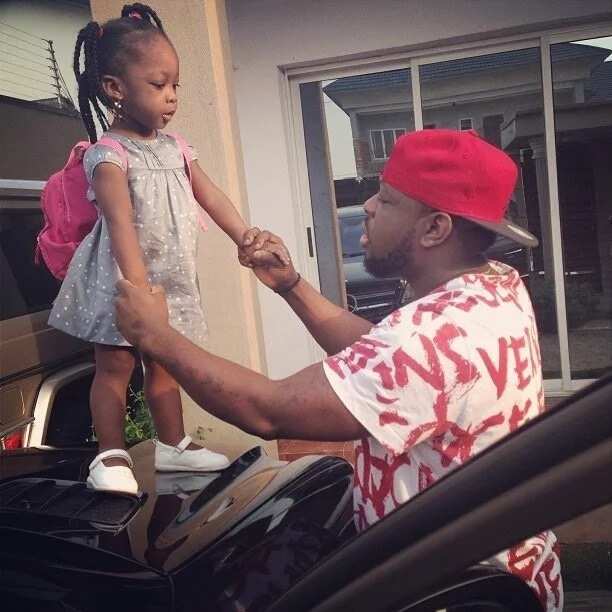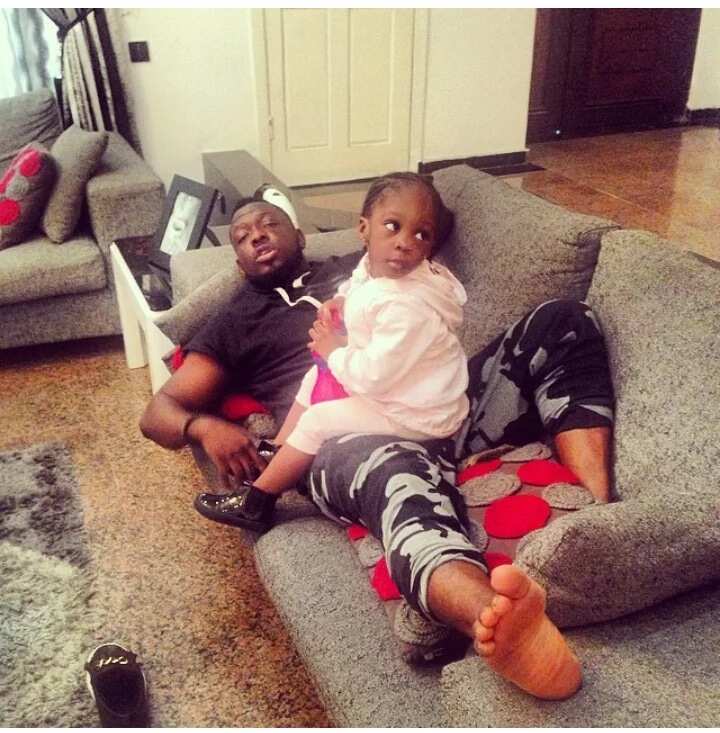 Get into posh Timaya's life
Every star singer loves to show off how luxurious his life is. Timaya is no worse than any other star! With a posh house and lots of cars, Timaya has a lot to show off. Take a look at the pictures of Timaya's house and cars and you will understand how great Timaya's life is.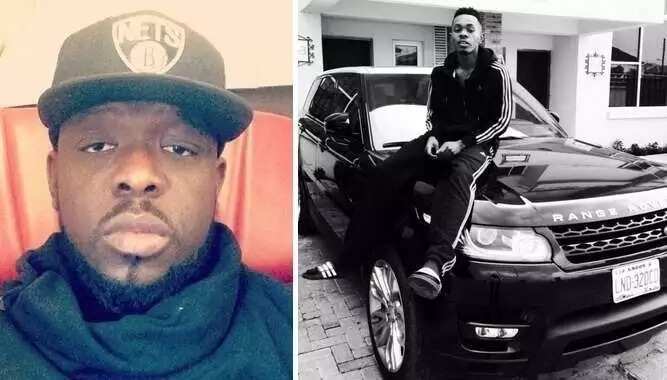 At the moment, Timaya owns 6 luxurious cars, which include:
Silver colored Bentley, worth – 72 million Naira;
2 powerful Range Rovers, worth – cost nearly 17 to 19 million Naira;
Mercedez Benz G55 AMG, which costs about 55 million Naira;
Lexus, the price is about 13 million Naira;
Mercedez Benz Gle, its price is about 20 million Naira.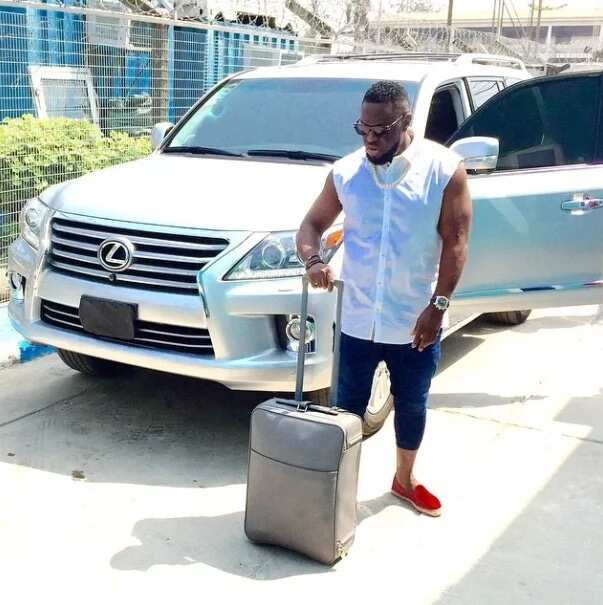 A bit jealous? We guess even some of Nigerian celebrities would want to have the same cars as he has. Looking at Timaya's house and cars, you can see how wealthy he is. His house is located in Lekki, Lagos. It is estimated at about 250 million Naira.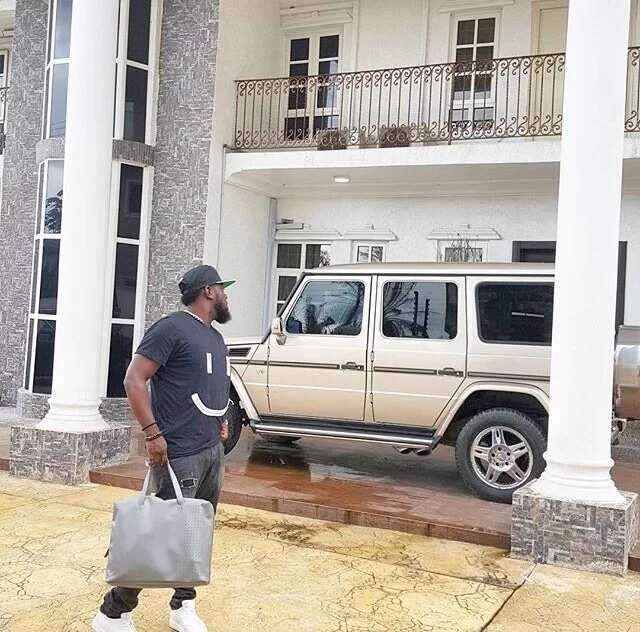 As you can see Timaya's life is filled with a successful music career and unbelievably luxurious property and cars. He is enjoying life, knowing that the future looks good for him. What will be next for Timaya? Let's follow his lead and find out.
READ ALSO: Here are the new Nigerian songs you have to listen to
Source: Legit.ng