DJ Jimmy Jatt biography: age, wife, net worth, songs, career
DJ Jimmy Jatt is a famous Nigerian disk jockey. He is considered to be one of the most renowned DJs in the country. Moreover, people often regard him as the father of hip hop music in Nigeria. How old is he now? Who is his wife?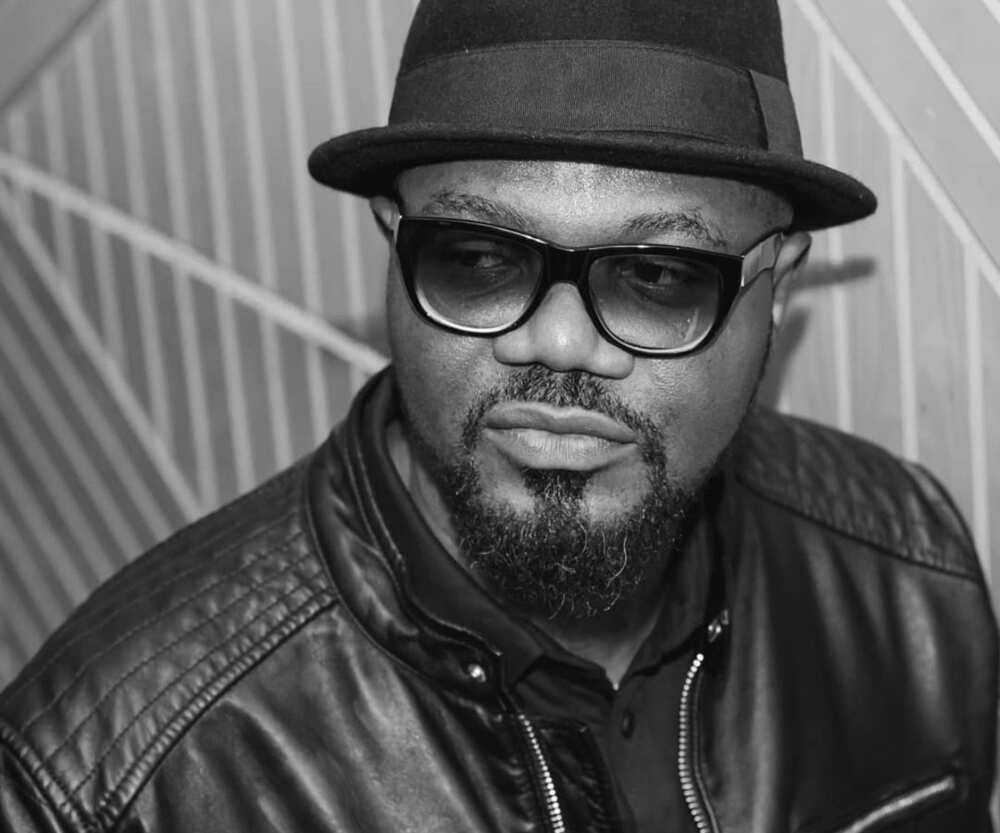 DJ Jimmy Jatt Old School Mix nights are still popular among people who adore the music he made. His prolific skills earned him not only his fans' big love but also fame and prosperity.
How did he get so popular? Is he married?
Profile summary
Full name: Oluwaforijimi Adewale Amu
Profession: DJ
Date of birth: 15 October 1966
Place of birth: Lagos, Nigeria
DJ Jimmy Jatt age: 54 years (as of 2020)
Net worth: $700, 000
DJ Jimmy Jatt biography
The DJ's real name is Oluwaforijimi Adewale Amu, but he is popularly addressed as DJ Jimmy Jatt.
He hails from Ijebu Ode, Ogun state, though he was born and raised in Lagos Island, Lagos state.
How old is DJ Jimmy Jatt?
Jimmy Jatt was born in 1966. He celebrates his birthday on 15 October.
As of 2020, he is 54 years old.
Education
Concerning Jimmy's formal education, he completed both his primary school and secondary school education in Lagos.
Career
Music has always been his passion. At a very young age, he got enchanted by the vibes of blues, jazz, disco, soul, etc. Later, he gave his preference to hip hop, and that determined his future profession.
He started a career in music as a rapper under the stage name Master J. He released several songs and demos, which did not bring the desired result and cooperation with record labels.
Through the help of his siblings, he went into disk jockeying. He set a studio in honour of his elder brothers who supported him through his career.
His stage name was derived from their names: Jimmy, Amu, Tunde, and Tayo (JATT). JATT Studios was located in Odo Street, a strategic location. This helped him in getting his primary audience and bringing his DJing skills and hip hop into the limelight of Nigeria's entertainment industry.
The Road Block Street Carnival was Jimmy's first success, allowing him to make a significant move as a DJ.
In 2006, thanks to his significant contribution to Nigeria's Hip Hop scene, he won the Hip Hop World Hall of Fame award at the maiden edition of The Headies.
In 2007, he was the first Nigerian DJ to release a music album. It was The Definition, featuring a combination of songs by such musicians as eLDee, Banky W, Mode 9, MI, Naeto C, Ruggedman, Sound Sultan, 2Baba, and 9ice.
It included his famous track Stylee that was nominated at the 2007 Channel O Africa Music Video Awards.
In 2014, he released his album The Industry, Vol. 1.
The DJ is also known as the initiator and host of Jimmy's Jump Off, which is referred to as Nigeria's biggest DJ Event.
The musician has performed for many events and commercial organizations:
MTN
50cent Concert
MTV Base Lunch with 2Face 7 Lebo
Tequila
Marathon events
Vigeo
STB McCann
Coca Cola
Rothmans
St Moritz
Benson and Hedges
Nigeria Breweries
Globacom
Guinness
DJ Jimmy Jatt songs
Which of the DJ's songs is your favourite?
Jogodo (feat Peruzzi)
Stylee
Halima (feat Mr Eazi & Skales)
Feeling The Beat
Oshe
Da Yan Mo
Skillz
Small Girl Big God
No Case
Classes Up
Faridah
Victory Song
Turn Up
Spin Remix
Emujo
I Am Legend
Spin
Jazz Me
Eeba
Do What I Want
Skit
Conscious
Warning
Body
Bugatti
Shakara
No Contest
Baby Girl
Live It Up
Baby Mi
Get The Party Started
Komije
Vex
Warning
Cool as Ice
Proceed
Mo Bottles
2 Much
Jama
Say What? (feat PetePeté)
Onile
Too Much
Orekelewa
Jump Off
E To Beh
Thank U Mr DJ
What is DJ Jimmy Jatt net worth?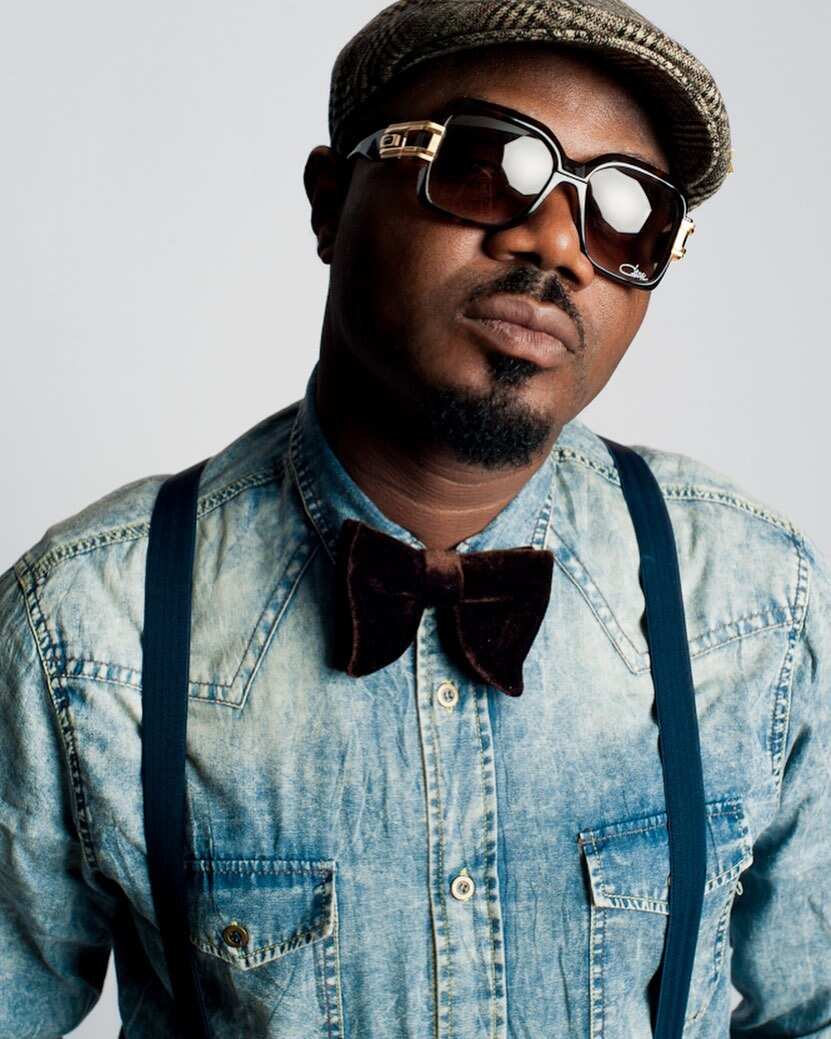 According to nigerianinfopedia.com.ng, the DJ's net worth is guesstimated at $700,000. Apart from music, he has had some profitable endorsement deals.
Who is DJ Jimmy Jatt wife?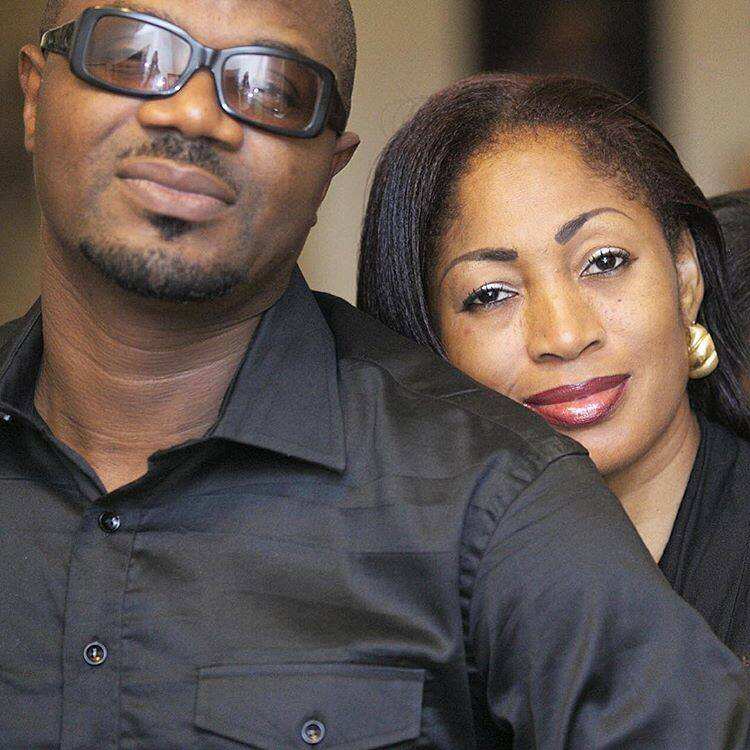 Jimmy Jatt met his wife, Jennifer, when he was 22 years old. He revealed more details in an interview with PUNCH:
We met at a party. Where else should a DJ meet a lady? Also, don't mind the Yoruba who say "a wife you meet in a dance house will later dance away." It is a big lie. My friend met his wife in the church and she is gone. I met mine at a party, we danced and we are still dancing. When you tell people you met a girl in the club, they would have a wrong impression of her. But the club is not the devil's place of hangout; it is just a fun place.
They dated for six years before they got married.
For her parents to even accept her to marry a DJ, I must commend them. The truth is that no one would like his or her daughter to marry a DJ at the time I got married to my wife. But this made me determined because I knew people expected me to disappoint and I wanted to make a point that being a DJ didn't mean one would be wayward. People thought a DJ was unserious, unreliable and irresponsible. I needed to show that I was not all they thought of me. I feel I have done well in that direction. We have been married for 22 years.
As of today, Jimmy and Jennifer are happy parents of two beautiful daughters who often tease their father about his celebrity status:
They will draw a side of my ears and tell me to stop thinking I am a celebrity at home. It is funny to me and I like it because they are real to me. They don't also behave like daughters of a celebrity. I don't even see myself as one. Once in a while, when I try to 'show myself' at home, they 'call me to order', saying "Jimmy Jatt, you want to be feeling like a celebrity."
As of today, DJ Jimmy Jatt keeps on building his career. He uses his musical skills for a good cause, inspiring millions of people across the country with his terrific music.
READ ALSO: Katie Noel bio: Age, net worth, songs, Diesel Gang, is she single?
Legit.ng recently reported about the life of Katie Noel, a famous North Carolina country rapper who got into the limelight after the release of her song Diesel Gang.
After a successful launch in the music industry, she also started her clothing line. Where is Katie Noel from? What is her net worth?
Source: Legit.ng