Murphy Afolabi's biography: interesting facts to know
Some Yoruba actors are extremely popular and highly respected across Nigeria. Do you want to know interesting facts from Murphy Afolabi biography? How much do you know about his wife and family? Have you heard about his wedding? Read more about about this top Nigerian actor below.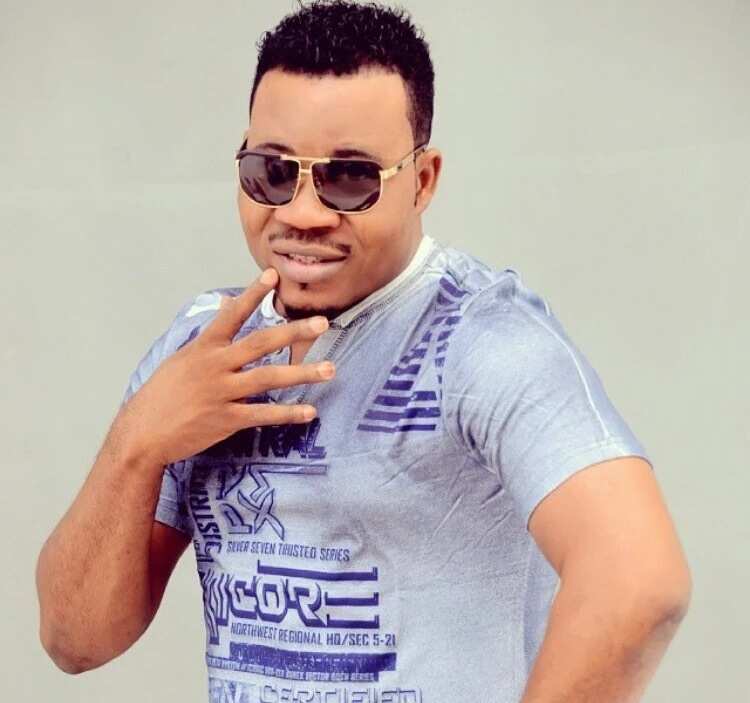 Biography of Murphy Afolabi in brief
The famous Nigerian actor was born in Osun State. He is from the town of Osogbo. His birthday is celebrated by his fans, his friends, family and himself on May 5th. This year the celebrity turned 44 years old.
After completing school, the future actor entered Ire Polytechnic. His main field of study was movie production, mass communications and theater art. The Nigerian celebrity graduated 17 years ago, in 2001.
Murphy Afolabi began acting long before his college years and graduation when he was a little boy. His first experience was a movie titled 'Ifa Olokun' under Dagunro's guidance.
Today the actor is well recognized for his movie such as 'Owowunmi,' 'Jimi Bendel' and 'Mafi Wonmi.' He is also a famous film scriptwriter in Nigeria and boasts a big number of nominations. His talents have been noticed and he has been nominated as the best director, actor, and producer by City People.
Murphy Afolabi biography in the movie industry features more than 60 films. Besides being fond of writing scripts and producing films in the Yoruba language, the actor enjoys an exciting life full of entertainment, happy and sometimes scary moments.
READ ALSO: Richest Nollywood actors and their net worth
There was a time when Murphy Afolabi was returning from a nightclub to one of Lagos hotels he was staying in. A gang of armed robbers attacked when he got to the hotel. He was attacked and lucky to escape their bullets. This could have been a horrible tragedy, but the actor was blessed (that night at least two people were killed and the actor was robbed of his money, handsets, laptop, and other things kept in the car).
It is great that the story was over and the actor can continue his impressive movie career. He's the CEO of Fatuns Films Production and is rumored to own several houses and cars (2017 Infiniti JX35 SUV has been recently added to his vehicle collection). Rumors also mention that his estimated net worth is about 400,000 U.S. dollars.
READ ALSO: Top 10 Nollywood actresses and their husbands
Murphy Afolabi's wife: is he married?
Everyone wants to learn about Murphy Afolabi wife. With over 240,000 followers on his Instagram account, Murphy Afolabi wedding should be an impressive event.
However, Murphy Afolabi reportedly has no wife and had no wedding yet. He keeps dating new women, posts impressive photos of him with gorgeous actresses, his 'sisters,' 'brothers' and daughter on his Instagram account but there is no word from him about his current second half.
Here are some of his rumored ex-girlfriends:
Murphy Afolabi's rumored ex Wunmi Ajiboye
Murphy Afolabi with a gorgeous unknown actress in 2016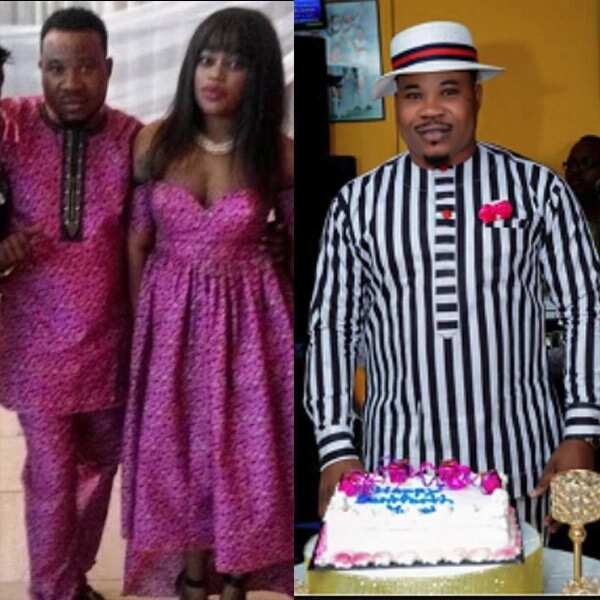 Murphy Afolabi's children
Murphy has at least one child. Her name is Fathia Afolabi, and the famous actor periodically mentions her name in his Instagram posts. For example, he recently congratulated her on graduation from the primary school and going to the secondary school. However, the actor does not share information about her mother with the public.
There are also rumors about the second child, a girl with the name Moyosoreoluwa (according to different sources). However, the popular Yoruba actor denies that this girl is his child.
He seems to love his daughter and posts images of the girl on his Instagram account. However, you will not find photos of Murphy Afolabi wife or their wedding, because the actor is keeping his private life a secret. We don't even know if he is truly married or not.
READ ALSO: Richest Yoruba actor: who is he?
Source: Legit.ng