Banky W is one of Nigeria's beloved singers and actors. He is constantly in the news, and people are interested both in his super hits, new movies and private life. How much is known about his family? Who are Banky W parents? You will have a chance to find out if you read further!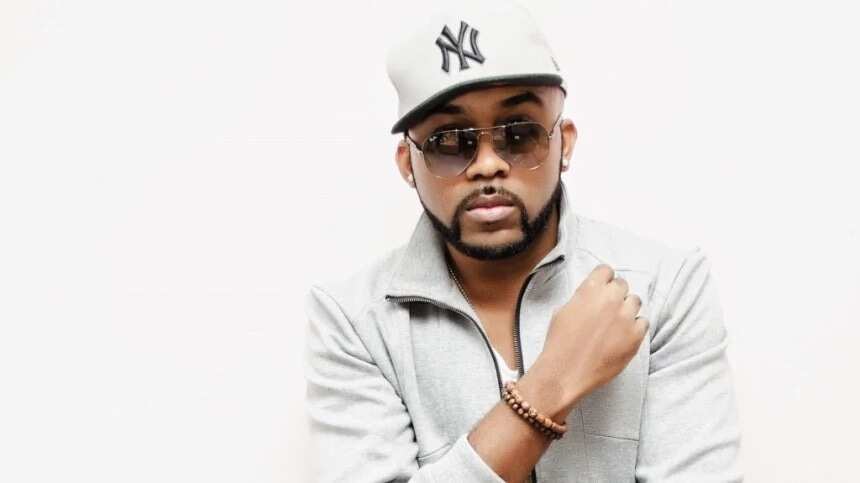 About Banky W
The full name of the famous singer, rapper and actor is Olubankole Wellington. On stage, he is known as Banky W, and whenever he acts in movies, the credits list him as Banky Wellington. He loved music since he was young, and sang in a school choir. He received his primary and secondary education in Lagos, and went to New York's Rensselaer Polytechnic Institute to pursue his bachelors degree. In 2002, he started his own record label E.M.E, and later established it in Lagos in 2009. Throughout his career, Banky W produced five studio albums and contributed to one compilation album, as well as made his fans happy by releasing multiple singles, some of which were in collaboration with other artistes. His music talent brought him a lot of awards. He also acted in the successful movie "The Wedding Party" which later received a sequel.
Now you know how Banky W established his career. What about people who supported him throughout his bumpy road? It is time to find out about Banky W parents and his background.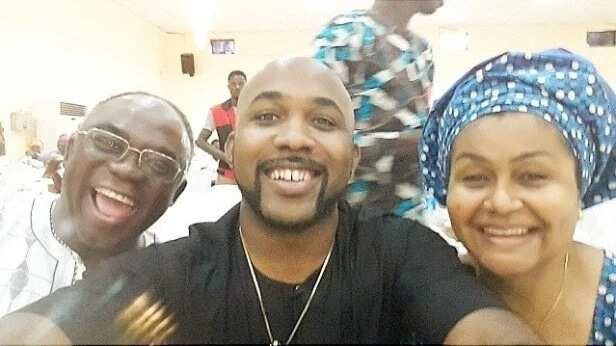 Banky W family
The famous star was born on March 27th, 1981, in New York. Even though his parents lived in the United States, they were Nigerians. When the boy was five years old, the family moved back to Nigeria. Later, he went back to New York for his higher education, and his music career started there.
Banky W father, George Bankole Wellington, is from Badagry, which is in Lagos State. As for Banky W mother, her name is unknown to the public, but her son likes to call her Momma W. Mrs. Wellington comes from Calabar in Cross River State. The parents of the famous celebrity got married in 1978. The Wellington family became quite big over time. Aside Olubankole, the married couple also had three other children: three boys and a girl. Now, they are all grown ups.
READ ALSO: Check out Banky W's Lovely family (photos)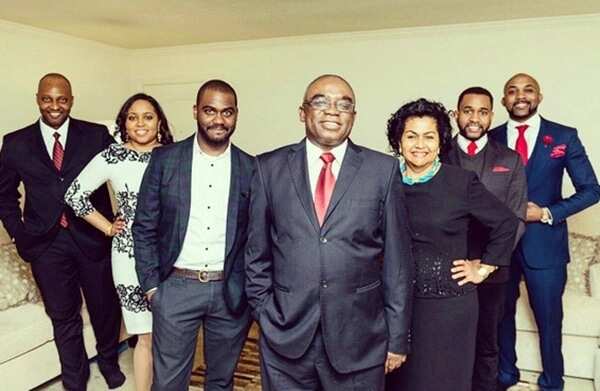 When it comes to his family, Banky W is a private person. He does not like sharing a lot about his private life. Still, when he posts the photos of himself with his parents on his social media, it is obvious that he loves and appreciates them. Banky W always congratulates them on Mother or Father's Days, or their birthdays. He always gives him the best compliments and expresses his love in the most passionate way.
As for Banky W siblings, they all live in the United States and have some kind of business there. For example, his sister DeeDee George is a founder of the event company. His brother Funmi works at KPMG – he is an advisory associate there, however sometimes he works as a host or DJ at different events. His other brother Kema is a trader/investor in Kema Investments. Finally, the youngest sibling, Temi, is a university graduate. He works in Atradius, and in his free time he works as a DJ.
Banky W is married to the gorgeous actress Adesua Etomi, who is the love of his life. They got married in 2017, and are absolutely inseparable. Since his family is really friendly and supportive, they fully approve of his choice. Banky W and Adesua are sweet and loving couple.
READ ALSO: Adesua Etomi's Father and Mother
Source: Legit.ng