Ramsey Nouah biography: age, parents, wife, children, movies
Celebrity Ramsey Nouah is one of the most popular actors in Africa. The award-winning star has played a significant role in the success of most Nollywood films. As a result, he has attracted an incredible following on various social media platforms. This biography of Ramsey Nouah will help you get to know him in detail.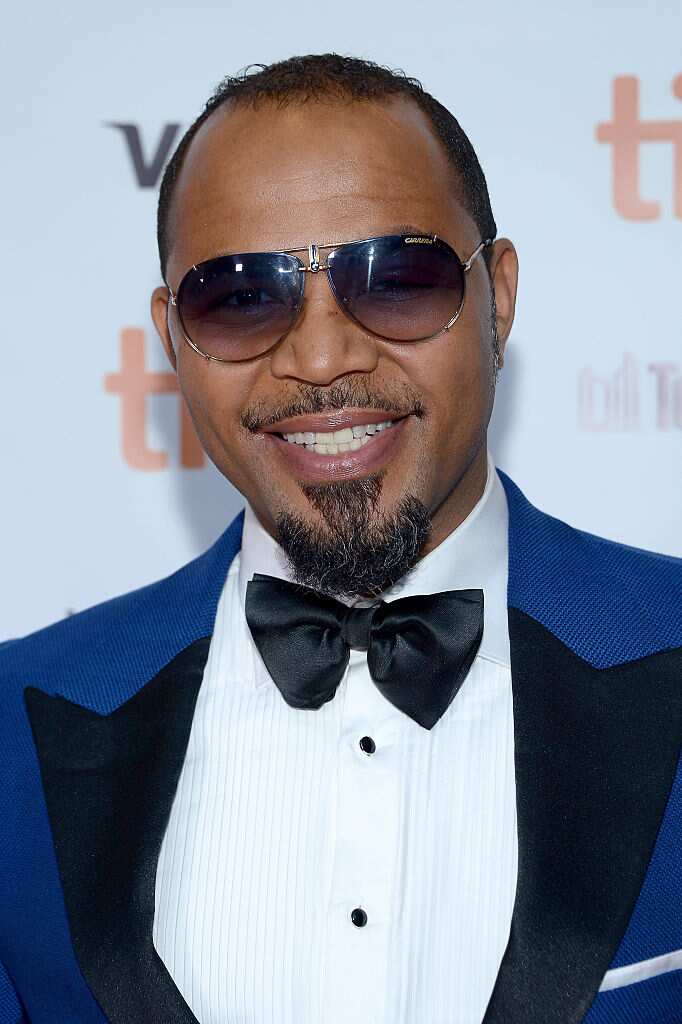 Nigeria is a land rich in talent. The country has produced some of Africa's finest in soccer, music, acting, to name a few. Most of the country's talented people have scaled to international heights, and Ramsey is one of these fabulous Nigerians.
Ramsey Nouah profile summary
Real name: Ramsey Tokunbo Nouah Jr.
Date of birth: December 19th, 1970
Zodiac sign: Sagittarius
Place of birth: Lagos, Nigeria
Gender: Male
Nationality: Nigerian
Ethnicity: Biracial
Occupation: Actor, director, producer, and businessman
Years active: 1993 to present
Education: University of Lagos
Height: 5' 11" (1.8 m)
Weight: 72 kg
Eye colour: Black
Hair colour: Black
Marital status: Married
Ramsey Nouah biography
The Nigerian actor was born on December 19th, 1970 to a Lebanon-Israeli father and a Yoruba mother in Lagos, Nigeria. He is biracial, and he grew up in Surulere, Lagos State.
Who is Ramsey Nouah father?
His father's name is Ramsey Nouah Sr. He is Lebanon-Israeli.
Ramsey's mother, on the other hand, is a Yoruba from Owo, Ondo State. She goes by the name Margaret Afolabi. Not much about Ramsey Nouah parents is known to the public.
How old is Ramsey Nouah now?
Ramsey Nouah age is 50 years as of 2020. He celebrates his birthday on the 19th day of December each year.
Ramsey Nouah's educational background
Having been raised in Surulere, the famous actor went to Atara Primary School and then enrolled at Community Grammar School. Both schools are in Lagos State.
Ramsey later joined the University of Lagos, where he enrolled for a Diploma in Mass Communication. After graduation, he ventured into acting fully.
His successful acting career
The Nigerian actor has hundreds of movie credits to his name. His career began in the mid-1990s and got to its peak in the early 2000s.
Ramsey was inspired to build a career in acting by a friend. At that time, he was struggling to establish a career in music.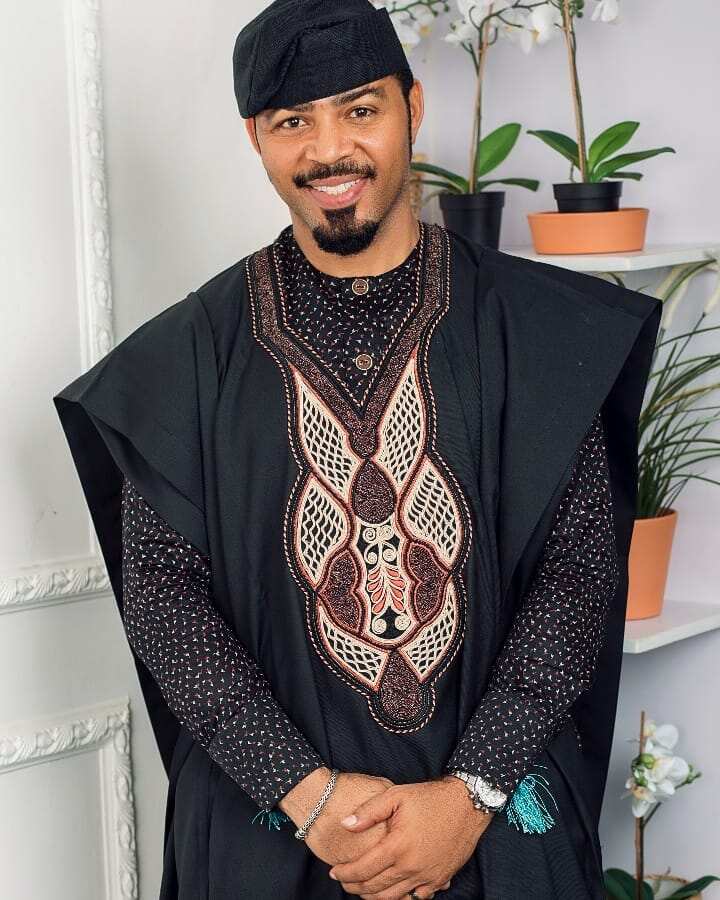 He began showing up for auditions for TV series, and luckily, he was offered the role of Jeff in the television series known as Fortunes. He acted alongside actresses Liz Benson and Regina Askia in the series.
Nouah's career breakthrough came in 1996 in the best-selling movie called Silent Night. His exemplary performance catapulted him into the limelight, and he became a Nollywood sensation. Since then, the legendary actor has made tremendous appearances in various movies.
Ramsey Nouah movies
The star has starred in over 100 Nollywood movies. Some of them include:
Chase
Across the Niger
Coming to South Africa
Valentino
Dangerous Twins
Power of Love
True Love
The Battle of Love
Supa Love
Fugitive
Emotional Crack
Camouflage
My Love
Silent Night
Church Business
Bleeding Love
Nnenda
Guilty Pleasures
Reloaded
Private Storm
Sweet Tomorrow
The Faculty
The Figurine
Iru Oka
Confusion Na Wa
The Black Soul
Gem of the Rainforest
Weekend Getaway
Busted Life
Heart of a Fighter
Unguarded
Tempting Fate
Gbomo Gbomo Express
The Grave Dust
30 Days in Atlanta
Awards and achievements
The name Ramsey Nouah is undoubtedly a household name. This has been as a result of impressive performances in the movies he has acted in.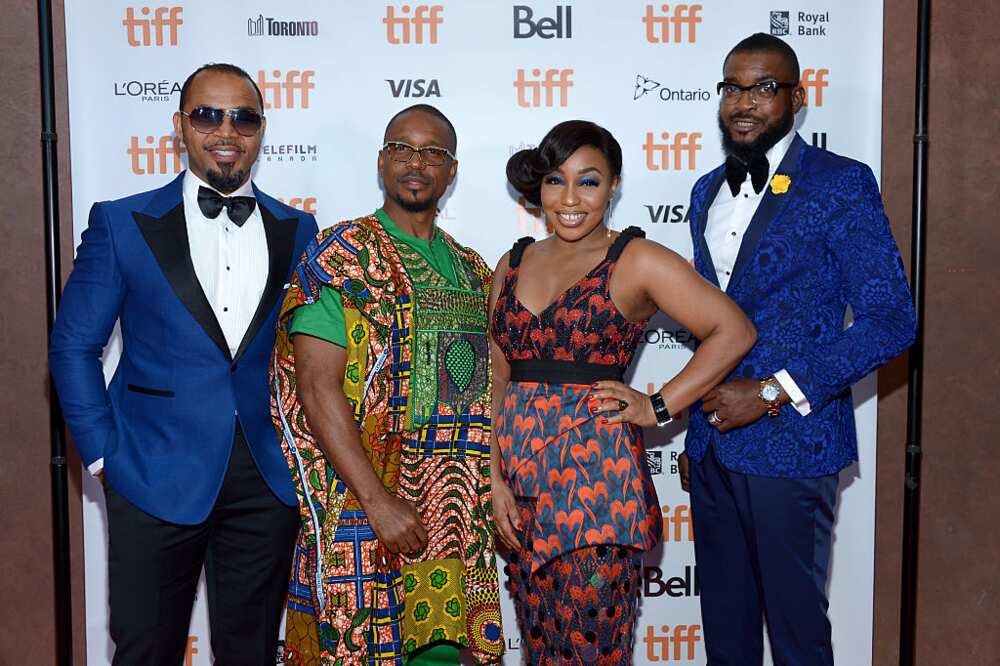 He has also been nominated for and won numerous awards.
In 2007, during the Nigerian Entertainment Awards, he won the Best Actor for Dangerous Twins.
In 2010, at the Africa Movie Academy Awards, he scooped the Best Actor for The Figurine.
In 2011, at Nigerian Entertainment Awards, he won the Best Actor for Chase. In the same year, he also won the Ghana Movie Awards for Tempting Fate.
In 2012, he won the award Popular Online Choice (Male).
In 2016 at the Nigeria Entertainment Award, he was awarded the Best Actor for '76. and scooped as similar awards during the Film Festival (AFRIFF Global Awards) for '76 that year.
In 2017 at the Africa Movie Academy Awards, he won the Best Actor in a Lead Role for '76.
In 2020 at the Africa Magic Viewers Choice Awards, he won the Best Director for Living In Bondage.
How much is Ramsey Nouah worth?
The actor has been active in the entertainment industry since 1993. He has made a name out of it, thanks to the successes he has enjoyed.
Equally, Ramsey has made a substantial amount of income from his acting career. He is reportedly worth a staggering $4.5 million.
He has amassed all this wealth from acting and endorsement deals such as with Western Lotto and Globacom - the Nigerian multinational telecommunications company. He also owns and runs a company called Ramsey Films.
Ramsey Nouah and family
The legendary Nigerian actor is a happily married man, and he currently lives in Lagos with his family. Ramsey Nouah wife is called Emelia Philips. Unlike most wives of celebrities, Emelia Philips likes to maintain a low profile.
Ramsey Nouah and wife got married in 2004, and they have been blessed with three children, a daughter named Desiree and two sons called Quincy and Camil.
Is Ramsey Nouah dead or alive?
The Across the Niger actor is not dead. He is alive and in good health. However, because of his popular name, numerous sites desperate for readership have posted hoaxes about him. This is quite common to high-profile actors and actress.
Death from internal bleeding
A while back, the news of Ramsey Nouah's death spread like fire on a dry thicket. It was alleged that the Nigerian actor lost his life through internal bleeding.
It was claimed that he had fallen from a building whilst trying a stunt on a movie set in Kumasi, Ghana and that he complained of acute waist pains before kicking the bucket. However, this was never true.
The actor took to Instagram to debunk the rumours. He posted a picture of him and other Nigerian celebrities, AY and 2face after they were confirmed as brand ambassadors for Western Lotto.
Death from an accident
In mid-2017, another death hoax surfaced. It was alleged that the father of three had died from a car crash. The perpetrators of this falsehood went ahead to publish the actor's death photos and videos.
It was claimed that Ramsey and a friend perished while driving the actor's BMW convertible and that the driver, the actor's close friend, was over speeding at the time the accident occurred.
The vehicle supposedly hit a wall before crashing and claimed the lives of the actor and his friend. The accident allegedly took place in South Africa, and as per the video evidence, the actor was already dead when authorities arrived.
The actor did not take these reports lightly. He described the report as unprofessional. He, also acknowledged that churning out falsehood has become the manner some bloggers go about making their platforms popular.
He observed,
With the birth of affordable internet and the blogging Journalism has been facing abuse from unprofessional who cook up stories about top celebrities just to earn income from Google.
The actor's social media presence
Like most celebrities of his calibre, the Nigerian actor is an active member of the social media fraternity. He enjoys a massive following of one million on Instagram.
Nigerian award-winning actor Ramsey Nouah has graced our screens with some of the most impressive displays there ever is. He has also won numerous awards and fans worldwide. To many young and upcoming actors, he is a voice to reckon with.
READ ALSO: Belinda Effah's biography: What do we know?
Legit.ng recently published an article on the biography of Belinda Effah. The Nigerian celebrity is not new to many people. She has made notable appearances in the popular television show Tales of Eve.
She has equally attracted a massive number of followers on Instagram. Her journey to fame has not been a walk in the park, she has endured a lot, and because of her determination, she is successful today.
Source: Legit.ng