Latest Nigerian Gospel Songs 2017
Gospel music and gospel artists, from the likes of Kirk Franklin to Nathaniel Bassey, are gaining more recognition for their work day by day. There are thousands of songs released this year. In this article, we will be listing some of the latest Nigerian gospel songs in 2017.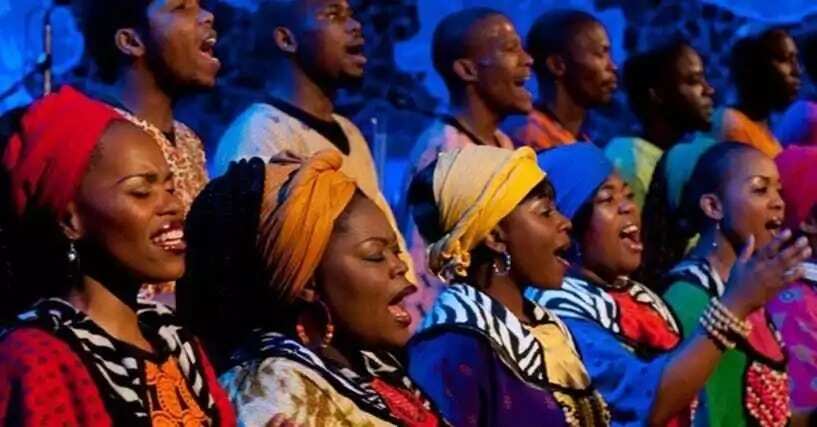 Nigerian praise and worship songs are some of the most refreshing songs in the society today. They are songs of hope, of love and of thanksgiving to God the creator. Christian music is a kind of music that helps people, most especially Christians, connect with God. There are the different genre of gospel music these days that you will appreciate for sure. Below is a list of some of the latest popular gospel songs in Nigeria today.
Ise Owo Re by Victor Vincent ft. Blessing Surulere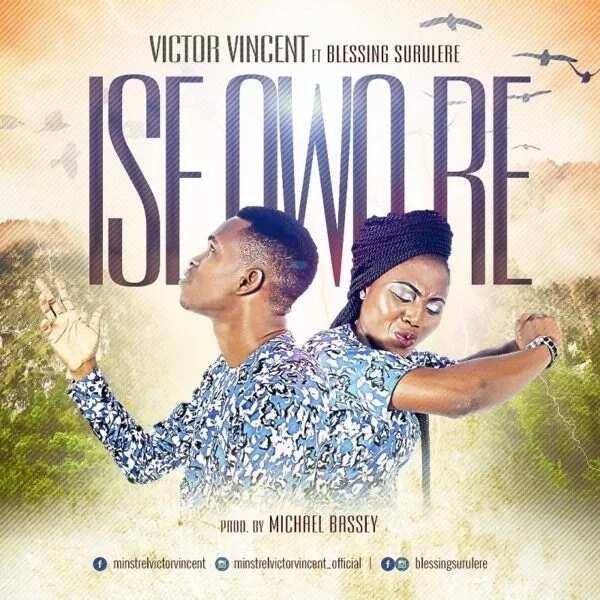 Minstrel Victor Vincent is a recording gospel artist. His latest gospel song is titled 'Ise Owo Re' which means 'The work of your hand' featuring Blessing Surulere who is a lead singer at City of God Ministries in Lagos, Nigeria.
Aribitirabata by Simi Essay ft. Tosinbee & LcBeatz
Aribitirabata is a sensational masterpiece which describes God's awesomeness and mighty power. The song was released by Simileoluwa Adegbesan, who is a recording artist, a songwriter, a director, and a music coach. The song features Tosin Bee and LC Beatz.
Alagbara by Almira
Alagabara means 'The Mighty and Power'. It is a song which talks about how we are not alone in whatever we are going through. The song was written and sang by Almira. She is a gospel recording artist.
Unhindered Worship by Doyin Akerele
"True Worship cannot be hindered; it proceeds as the result of the workings of the Spirit of God in our hearts. In this single track, Jesus is exalted as the love of our lives and the balm that heals our hearts." - Doyin
Doyin Akerele is a Kaduna Based gospel minister.
Sunshine by Ayo Olateju ft. Gospel Force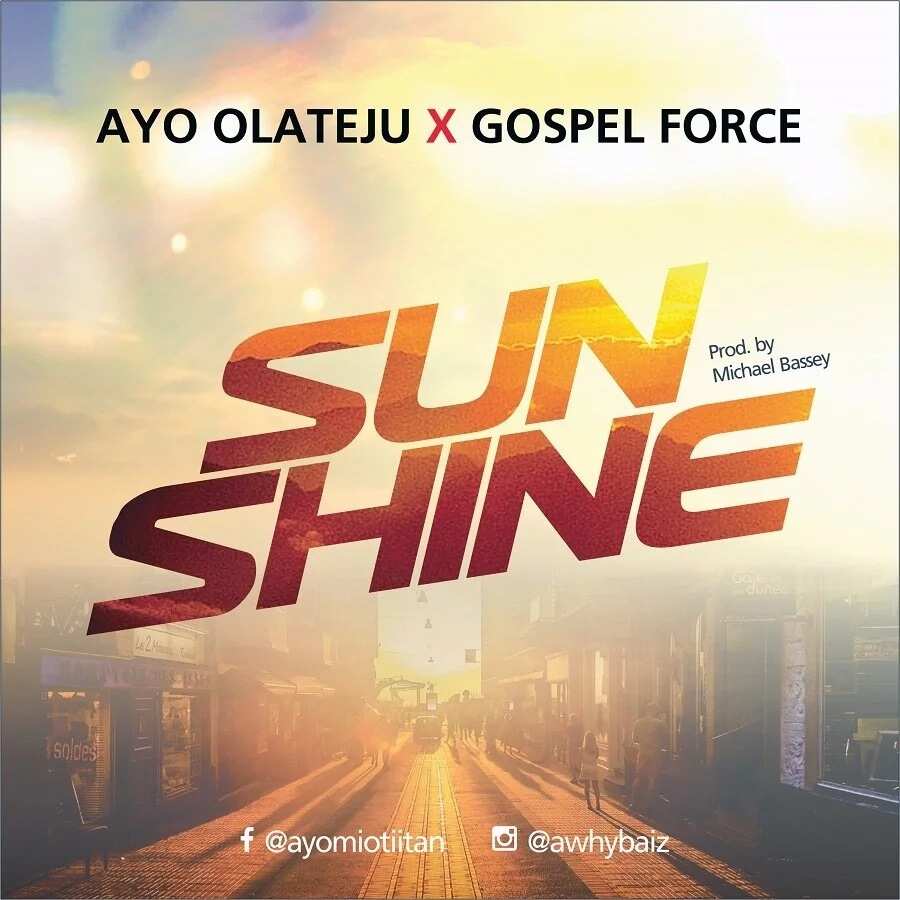 Sunshine is a song that encourages Christians to walk into their kingdom inheritance. The song was written and composed by Ayo Olateju a.k.a Awhybaiz. He is a bassist and a songwriter. He is the assistant Music Director of Carpenterz Jousehld.
READ ALSO: Sinach Biography
My Yahweh by CuteSAGAY
My Yaweh is a new sound of worship song birth out of the desire to sing a new song to God according to Cute Bawo Sagay, also known as Cutesagay.
In his words,
"A night before the meeting, I couldn't sleep because I was so full and I desired to sing to God a new and beautiful sound, something no one's ever done before. I was so restless because I needed to fill that desire to lift up a new sound, and suddenly [like Minister Nathaniel Bassey would say] God did it just like that, boom! This sweet, soul stirring sound came alive from within me."
Cutesagay is a seasoned worshipper of God, humanitarian, and a show host. He started singing at the age of 9.
Jehovah Ebenezer by Onos
Jehovah Ebenezer is a worship song from Onos upcoming album, Songs from the Place of Prayer. Onos is an award winning Gospel Recording Artist.
Hallelujah by Bishop Eruohi
"Hallelujah" is a song that paints a vivid picture of heaven and what we shall be doing when we get there. The song is better experienced than explained as there is Anointing, Glory, and an unusual presence of God that accompanies it. This song will certainly awaken the consciousness of heaven and the worshiper in you." - Bishop Eruohi.
Hallelujah by Jennifer Adiele
Hallelujah is a song of worship, expressing and declaring the glory of God, his awesomeness, and love. It speaks of God's royalty and how amazing God is. Jennifer Adiele is a songwriter, gospel singer, and a worship leader.
All the Glory by Steve Crown
After his popular worship song 'You Are Great', which was a hit, popular gospel artist Steve Crown released another epic worship song titled "All the Glory". The song is a deep sound of worship giving thanks to God and appreciating him for all the works he is doing in the life of his children.
READ ALSO: Kuami Eugene songs
He walks with me by Sabina
'He walks with me' was released by Sabina in loving memory of her mother who died 2 months previously. When asked about the song, she said the chorus of the song was her late mom's favourite. And she sang it a couple of time in the last days leading up to the day she died. Sabina talked about how the song has helped her to stay strong after her mom's death. The song is also a reminder for her that her mum was a woman who walked with the Lord.
Loud Loud by Mike Abdul ft. Monique and A'Dam
Mike Abdul, CEO of Spaghetti Records just released the 2D animated video of his latest single Loud Loud. The video was released to commemorate the 5th year anniversary of Spaghetti Records. The song features label artistes Monique and A'Dam.
Baba O by Elijah Oyelade
"Baba Oh" is an exclamation which means "Oh Father". It is a heart cry of one yearning for help from God who alone is able to change lives and turn things around. He alone deserve to glory over our lives" - Elijah Oyelade.
It is one of the songs from the DVD of his Live Recording shot in Abuja.
My Everything by Joy Saliu
"Many times we go through things in life and we are forced to question the love of God, this song is to serve as a constant reminder that God's love never cease come rain, come sunshine." - Joy Saliu.
Joy Saliu is a Praise and Worship leader at Covenant Christian Center Lagos. This is her debut single.
Gratitude by Dotun and Joyous family
Dotun Oleyede is a praise and worship leader and a music director. He is the leader of Joyous Family, gospel music group." Gratitude", which is a worship medley, is their debut single.
He's Here (Gashi Nan) by Kaestings
This is one of the latest gospel songs you should listen to. It is a masterpiece from the young talented gospel singer Kingsley Innocent a.k.a. Kaestrings. Even popular worship leader, Nathaniel Bassey, sings it regularly in the ongoing One-hour Hallelujah challenge.
You Are Holy by Eben
After his recent single 'Lift the Name' which topped the chart, multi-award winning gospel singer Eben just dropped two simple but powerful worship songs. One of which is "You Are Holy. The song can be downloaded for free till the 30th of June.
Without Borders by Eben
'Without Borders' is the second of two powerful worship songs just released by Eben. It can also be downloaded for free till the 30th of June.
OlowoGbogboro by Nathaniel Bassey
Olowogbogboro which means 'The Outstretched Hand of the Lord' is a powerful song to be released by renowned worship leader Nathaniel Bassey. In preparation for the release of his new song, he started a one-hour midnight praise challenge tagged #TheOneHourHallelujahChallenge. He has engaged a lot of worshippers around the world.
Halleluyah by Jumoke Odusole ft. Tzee Femson
Hallelujah is the debut single of gospel music minister and songwriter Jumoke Odusole. The song features Tzee Femson, the daughter of late music artist Tunde Femson.
Kabiyesi Dr. Paul and Soul Solace
Kabiyesi is a soulful worship song by Dr. Paul and Soul Solace from their album titled YAHWEH.
No Rejection by Kelar Thrillz
"No Rejection" is a reggae infused hip hop gospel song by indigenous gospel rapper Kelar Thrillz. It is a song of assurance and comfort to anyone going through challenges and rejection. It assures us that every rejection will end in a redirection to better things from God.
I Know You by De-ola
"I Know You" is a song about the Holy Spirit inspired by Pastor Chris Oyakhilome book titled "The Holy Spirit and You". "I Know You" is her first single this year after the official release of her album Spreading Jesus. De-Ola is a songwriter and worship leader at Christ Embassy Church.
Amazing God by Ccioma
"Have you ever considered the seas, the birds, the trees, creation in general? Have you considered how far God has brought you? The battles He's fought for you and the victories He has won for you? All these and more testify that there is not only a God, but He is a mighty God who does amazing things. Amazing God is a song birth from a place of wonder and gratefulness." - Ccioma.
Amazing God is her first official single.
Elohim by Tosin Alao ft. Nathaniel Bassey
Tosin Alao featured Nathaniel Bassey in his latest single "Elohim" from his upcoming project. The song "Elohim" describes God as the infinite, all knowing, and all powerful God. He by His works displays that He is the creator and supreme judge of the world. Tosin Alao popularly known as Sir T is a psalmist, recording artist, producer, and one of the outstanding bass players in Nigeria.
Do Am The Right Way by Minister Sam
"Do Am The Right Way" is a song about God's standard for a relationship, marriage, and sexual relationships. Speaking about the song, Minister Sam quoted Hebrews 13:4. He continued to explain that civilization and the majority can't change God.
We Bow by Fonny Michael
Following the release of her 2016's Brand New Day, Fonny Michael has released another single titled "We Bow". The song is a worship song which expresses our reverence and love for the King of Kings.
He Answers Prayer by Grace Ogaji
"He Answers Prayer" is a prophetic song in a place of prayer. It is a reminder that God still answers prayers. Grace Ogaji started singing in the Living Faith Church mass choir, Lokoja when she was eight years old. She released two singles last year.
Highly Lifted Remix by Elijah Oyelade
The remix of the popular worship song Highly Lifted from Elijah Oyelade is available for free download. The song "Highly Lifted" is one of the popular tracks from the album "Awesome God" which was released last year. The album is available for download on iTunes, Amazon, and other digital stores.
Wetin You No Fit Do by Frank Edwards
Not so long after releasing the song titled "Praise", Frank Edwards has dropped another masterpiece titled Wetin You No Fit Do. The song is a song of thanksgiving and testimony of God healing him of asthma.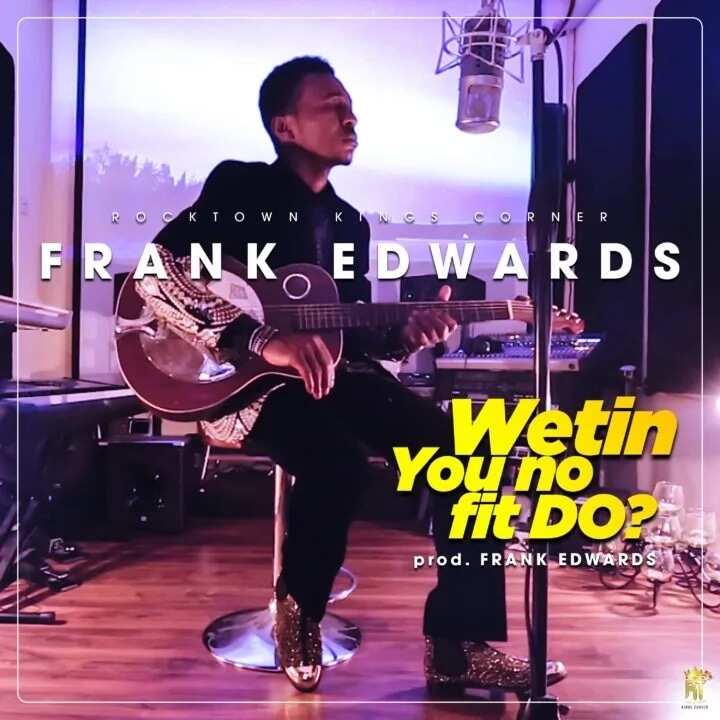 There are couple more songs out there that you will surely enjoy. You can download some of these songs for free online for your enjoyment and also to worship God.
READ ALSO: Steve Crown's biography and creative work.
Watch Frank Edward's Wetin You No Fit Do and enjoy.
Source: Legit.ng