Latest Tatiana Manaois songs you will definitely like and enjoy
The latest Tatiana Manaois songs will delight you for sure. The young girl who has achieved global success and has many fans worldwide collects many views of her video clips on YouTube. Her style of music pleases people and beams positive emotions. So who is she and what are her latest hits?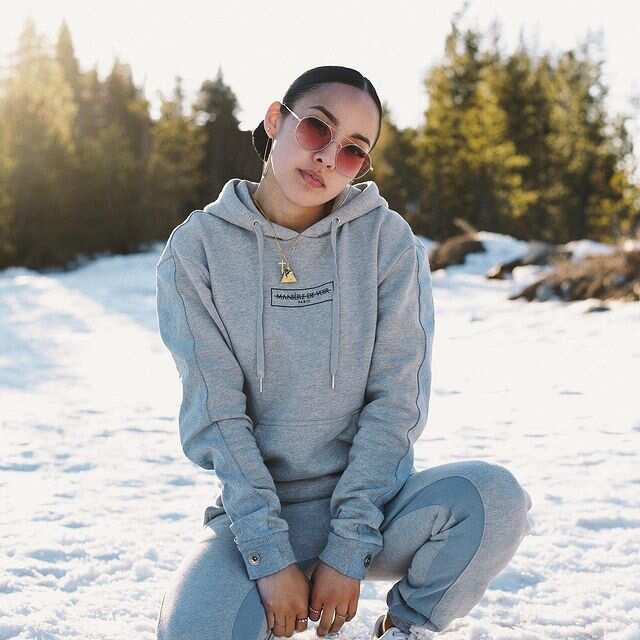 How old is Tatiana Manaois now? The young singer was born in America, California, on October 22, 1996. She is currently 24 years old as of 2021.
Tatiana has managed to conquer the hearts of many music lovers. She is a versatile singer with musical genres of pop and folk.
She rose to fame for doing covers songs of top artists such as Chris Brown, Justin Bieber, Chris Rene, Ed Sheeran, and so on.
Tatiana is not only a vocalist; she is a multi-instrumentalist with lots of passion for the guitar.
Latest Tatiana Manaois songs
Since her debut in the music industry, Tatiana has released over 50 songs. In 2020-2021, the singer released a considerable number of tracks that can touch your soul as well.
The girl works tirelessly on her music, and it is visible even to the naked eye.
Tatiana Manaois albums
How many albums does Tatiana Manaois have? Tatiana has only been able to release three albums since her debut. They are:
2019: Love Diaries of an Introvert
2015: Lovely
2013: Speak Now or Forever Hold Your Pain
So what is so special about the songs that made Tatiana Manaois so famous? Have a look at her latest songs.
Tatiana Manaois songs 2020-2021
Very little time has passed since the beginning of 2020, but Tatiana has already created several tracks. The singer is continuously working on her music and herself.
After all, it is not easy to create new songs every time. In just a short period, Tatiana managed to release several tracks.
Mountains
YouTube views: 77 thousand
Released: January 16, 2021
Good music is a medicine to the heart that heals away all the pain and sorrows in times of despair. Almost every person had a negative experience in relationships at least once in a lifetime.
We all end up being hurt or hurting others.
Tatiana's song, Mountains, is a combination of a sorrowful heart that was left helplessly. In the song, she says she is stuck like a mountain and can't move forward.
It's a love song that shows the emotions of a broken heart that has been left and can't find the way forward.
Once A Year
YouTube views: 101 thousand
Released: December 19, 2020
Once A Year is a Christmas song that shows how special Christmas is to spend with our loved ones since it comes once a year.
It is a beautiful song for couples who love spending their Christmas together. Tatiana sings how special the memories are if we spend time with our loved ones.
The memories are carried on and on for years. No one should miss the chance of spending Christmas day with their loved ones.
Don't Say You're Sorry
YouTube views: 85 thousand
Released: November 17, 2020
We all have had both positive and negative experiences in relationships. Manois is not ashamed to show her emotions and feelings. From song to song, you understand how deep a different situation has hurt her.
She tells the listeners that it is hard to be alone when you are left with memories of the person you love. It is hard to move on and forget about them because you still love and care about them.
When our loved ones leave, we always feel abandoned and lonely but giving them a second chance when they are sorry is the best thing to do.
Dancing On The Tables Tonight
YouTube views: 53 thousand
Released: November 4, 2020
Dancing On The Tables Tonight is a beautiful love song of two couples who are tired of doing the same old thing and want to try to make it out.
When fear strikes will all flee away from doing things that give us courage. In the song, Tatiana says it's good to take new challenges and try a different way of doing things.
Let's Get Lost
YouTube views: 38 thousand
Released: November 4, 2020
Let's Get Lost is a song about going beyond what we can do, trying out new things irrespective of what people think about us. We should not fear falling out or going fast beyond our limits because tomorrow is never known.
In the song, Tatiana says that she will not waste any of her time because it is not for sale. We only have one chance, get lost or lose your head, but in the end, maybe you will find your inner self instead.
The Otherside
YouTube views: 97 thousand
Released: September 4, 2020
The Otherside is encouraging audio that brings out the efforts of our hard work. The singer says that when you work hard and want to go far, don't give up because you will make it one day.
She says that some days are not always going to be as we want them to be or as planned, but you can make it down to the road you want to be when you always know what you have.
She brings out how the lost days feel and how you can never recover them, but then use them when given a chance.
She goes ahead to say that let your faith be your strength that leads the way.
Your Ocean
YouTube views(video): 400 thousand
Released: August 21, 2020
YouTube views (audio): 88 thousand
Released: August 5, 2020
Your Ocean is a beautiful song to send to someone who has crushed down emotionally and about to give up on everything. It's a great song for someone going through difficult emotions, and the best thing is to give them a shoulder to lean.
Tatiana reveals in her tracks all the deep feelings a lonely heart goes through. Her music and words catch the strings of the soul, and it is hard to disagree.
I'm Lucky
YouTube views: 105 thousand
Released: July 17, 2020
As we have already seen, the singer loves to share her feelings, life situations, experiences, and emotions with her music audience.
She proudly sings out her heart on how lucky she is to be loved genuinely by her fiancée. It is a love song that reflects the passion and love she is getting from her lover. It's real and true love.
Lover Girl
YouTube views (video): 492 thousand
Released: July 15, 2020
YouTube views (audio): 107 thousand
Released: July 10, 202
The song is about a girl who feels love but has no one to love. In the song, Tatiana says that she is just a lover who has been dreaming of someone who doesn't even know her name and she thinks it time she stops searching for love.
She goes ahead and says that she finds someone and thinks is perfect for her just because he knows her favorite song, but eventually it never works.
The song brings out the actual picture in real-life situations on how we all want to love but end up getting the wrong person or no love at all.
We all dream to be loved in our own way, and when the spark is not there, we end up being dreamers with no one to love.
But no matter how bad things may seem at the moment, the main thing is to believe that you will find your love again.
Yesterday Everyday Always
YouTube views: 4 million
Released: April 21, 2020
This is one of her most viewed video during the quarantine period. In the song, Tatiana emphasizes the value of loving yourself more than anything else.
She goes ahead to say when you go through changes always love yourself the same way because nobody can treat you better than you.
Tatiana Manaois songs are very diverse in meaning. The musician conveys her experiences, knowledge, feelings, and emotions through her songs. She opens her heart to this world and talks about her life through the lyrics. Tatiana songs are devoted to the problems that almost every person faces. Her music is very cool.
READ ALSO: Top 10 richest musicians in Africa 2021
When the topic of the richest musician in Africa comes up, who comes to your mind? Well, most people would go for artists that seem to be doing well in the industry.
Legit.ng recently published an article about the top richest musician in Africa who have won many hearts through their musical talents. Most of the artists on this list are those that have done exceptionally well in their singing careers. The fact that they have amassed significant amounts of wealth over the years is proof of this. Find out who they are.
Source: Legit.ng