John Okafor's biography and best movies
John Okafor is a popular Nollywood actor and comedian known widely for starring in the Mr Ibu franchise and for his appearances in other popular movies like Police Recruit and 9 Wives. Since his career began, Okafor has starred in more than 70 movies.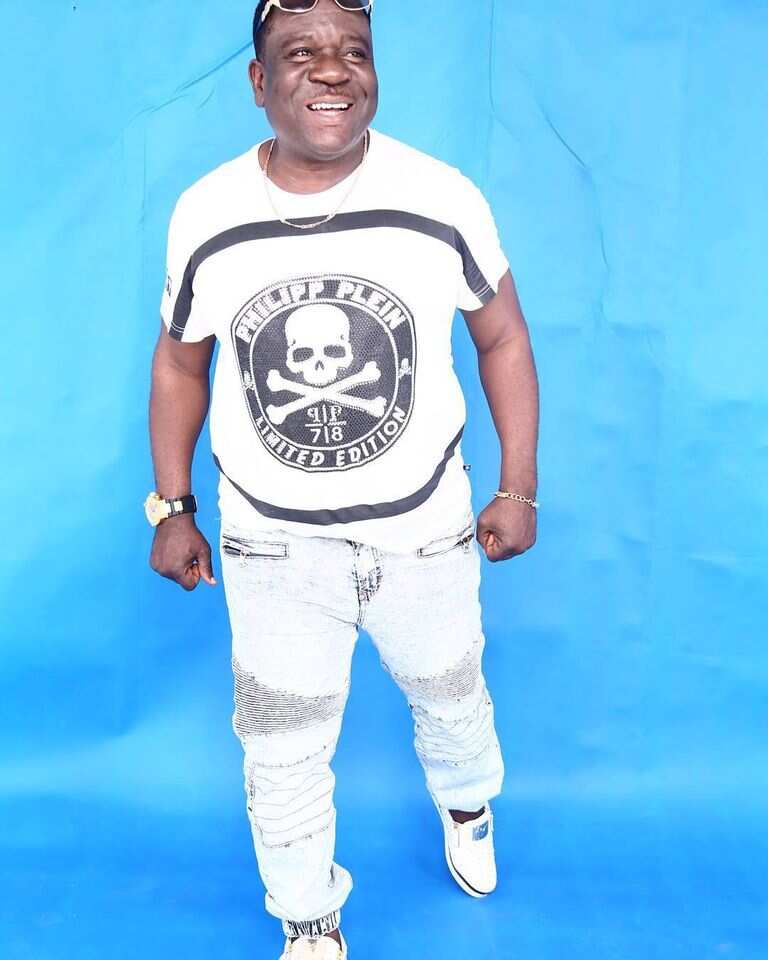 John Okafor, who is professionally known as Mr Ibu, is a Nigerian actor, writer and comedian. He is one of the most talented comedic characters in the Nollywood industry.
The actor left martial arts to follow his passion, and judging from his success in the acting industry, it seems that he made the right decision. He rose to prominence after starring as Ibu in Mr Ibu and Mr Ibu in London.
Profile summary
Birth name: John Ikechukwu Okafor
Nickname: Mr. Ibu
Date of birth: October 17, 1961
Age: 59 years (as of 2020)
Star sign: Libra
Occupation: Actor, comedian
Spouse: Stella Maris Okafor (married in 2015)
Children: Emmanuel Mandela Okafor, Chelsea Okafor, Jay Jay Okafor
John Okafor biography
John Ikechukwu Okafor was born on October 17, 1961, in Umunekwu Village in Eziokwe, Nkanu West Local Government Area of Enugu State, in the eastern part of Nigeria.
How old is Mr Ibu?
As the actor was born on 17th October 1961, John Okafor age is 59 years (as of 2020).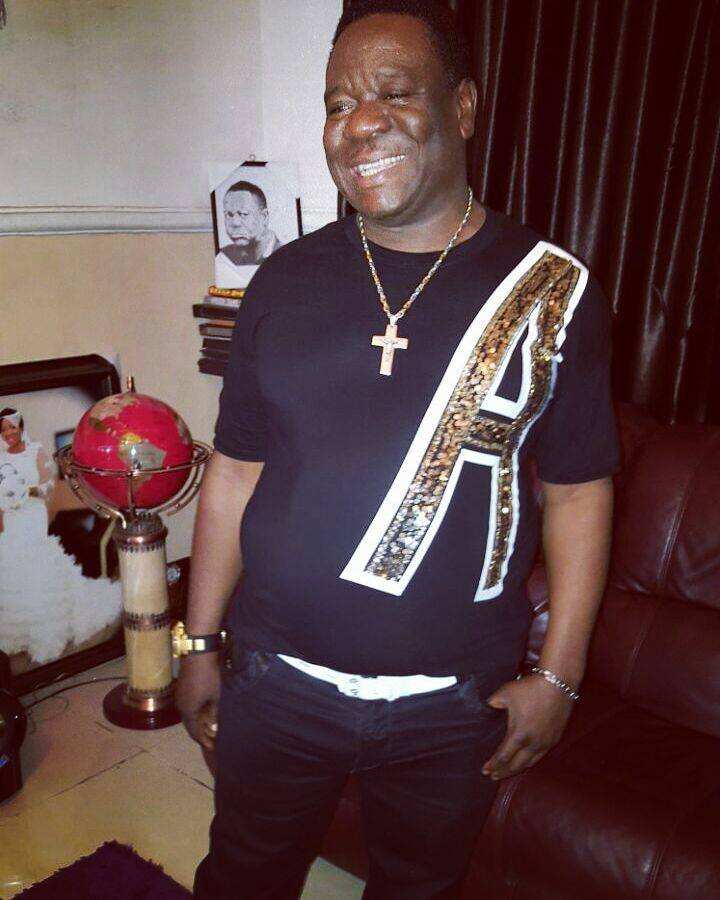 Early life
The actor grew up in a very poor family, and he was raised by his mother in the village. According to Okafor, his family was the "poorest" in his village in Enugu state.
After elementary school, in 1974, Okafor moved to Sapele to stay with his brother after his father's demise. In Sapele, John did menial jobs so he could sponsor himself to go to school and support his family. He even worked as a hairstylist, ventured into photography. and also worked in a company that produces crates.
After secondary school, the actor was admitted into the College of Education, Yola, but he dropped out because of financial constraints. He later enrolled at the Institute of Management and Technology (IMT) as soon as he was financially able to. He earned a degree in Mass Communication from IMT.
Career
According to Mr Ibu, his acting career began on December 3, 1978. He initially started as a Continuity in movies.
He had said in an interview:
"The issue is that I had never seen myself coming in front of the camera. I was initially involved in Continuity, not until the directors and producers started persuading me to come on board to act. They saw my interpretation of movie roles to be better and more original. It wasn't as if I was running away from acting. I only wanted to specialize in my Continuity job, being behind the cameras. So at a point I started acting once in a while. I later asked myself, 'Ibu, wetin you dey wait, go and concentrate on the thing'. So I took the advantage of the opportunity from my Producers and Directors who loved me so much."
In the interview, Okafor recalled how stressful it was back then as an upcoming actor, saying he had to trek from Ajao Estate to Festac Town in Lagos State for auditions and rehearsals on a daily basis.
Okafor worked in Anambra Broadcasting Service (ABS). While he was there, he was cast in the soap opera Ogbu Anyanwu and Kwere Kira.
Later on, he began professionally as a production assistant. In the process, producers started discovering his comedic side.
He was then discovered by Alex Ezeamaku, the MD of Zalex Production. Alex gave John a role in 1997 - Okafor acted as an imbecile and played the role to the delight of the directors. Thereafter, he began to star in movies and was drawing comedy inspiration from Nkem Owoh, Zebrudaya, and others.
John Okafor first movie was titled Rolling Stone, which earned him a mere N5,000.
Mr Ibu came into the limelight in 2004, after he featured in a movie titled Mr Ibu.
John Okafor movies
The actor has starred in the following movies
Agony, 1998
Vuga, 2000
Police Recruit, 2003
Nicodemus, 2003
Ngozi: Abeg Marry Us, 2003
Naomi, 2003
Informant, 2003
Fresh Pain, 2003
Civil War, 2003
Bullet, 2003
Unbreakable, 2004
Mr Ibu in London, 2004
Mr Ibu, 2004
James & John, 2004
Dollars from Germany, 2004
The Councillor, 2005
Joshua, 2005
Common Sense, 2005
Circles of Live, 2005
9 Wives, 2005
The Return of Mama-G, 2006
The Journalist, 2006
Sweet Mama, 2006
Store Keeper, 2006
Recharge Card, 2006
Over Heat, 2006
Men on the Run, 2006
Four Forty, 2006
Final Surrender, 2006
Dear Mama, 2006
Chelsea/Liverpool, 2006
Captain, 2006
Brainwash, 2006
Fool at 40, 2006
Toronto Connection, 2007
Keziah, 2007
How Far, 2007
Bafana Bafana, 2007
Basket Mouth, 2007
Desperate Search, 2007
The Tusk of Life, 2008
Mental Case, 2008
Yahoozee Prophets, 2009
Most Wanted Kidnappers, 2010
Open & Close, 2011
Honeymoon Guys, 2015
Other ventures
As a producer, Okafor produces movies each year. He has produced Mr Ibu, Naomi, Allegations and other comedy movies.
Okafor was once a martial artist. He practised Shotokan Karate for 16 years and got a black belt in 1983.
John was once a trader. He collaborated with some of his friends - they bought fairly used shoes, shirts, medical equipment e.t.c from Niger and sold them in Nigeria.
Who is Mr Ibu wife?
John is currently married to Stella Maris Okafor, an actress and model. He married Stella Maris Okafor on 25th May 2015. He has three children, Emmanuel, Jay Jay, and Chelsea.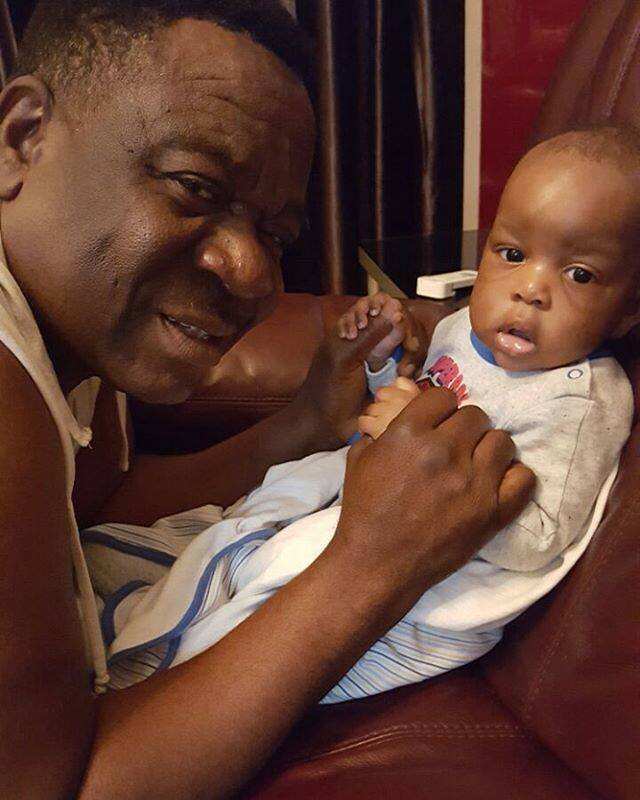 Mr Ibu is a man who respects his family a lot. He often speaks good things about them and appreciates his wife. In an interview he said:
"My wife's name is Stella Marries Chinyere Okafor. Anywhere you meet her, call her, Chibest or First Class. I want to popularize that name so that people can see the stuff she's made of. She's my first class in everything. She's the best cook I have ever met. In fact, she came up with a recipe known as 'Ibu Stew', which is currently enjoying patronage in Enugu, Awka and now Lagos. The stew has a very unique aroma that will make you to ask for some more. That woman from Mbaise, Imo State is a very wonderful woman."
Net worth
According to a previous report by Legit.ng, the actor has a net worth of $4.2 million.
John Okafor mansion
In 2015, he acquired a very beautiful house in a very suitable area in Lagos State.
Robbery
In January 2018, Okafor reported that a two-man gang stormed his Festac home. The robbers went away with cash and valuables worth over N14 million from John Okafor house.
John Okafor is one of the most legendary actors in Nollywood. His excellent acting skills, coupled with his comic nature, have made him an icon worth many accolades.
READ ALSO: Regina Daniels: Nigerian actress biography
Legit.ng recently reported about the life of Regina Daniels, a Nigerian actress well known for her roles in Broken Chakkels, Hand of Fate 2, and Brave Mind. The actress, who is just 20-years-old (as of 2020), is one of the biggest icons in the Nigerian entertainment industry.
At just 20 years old, Regina Daniels has managed to become one of the biggest and most popular actresses, not only in Nigeria but also all over the world.
Source: Legit.ng