Coup: Gabon Junta Announces 'Immediate' Reopening of Borders, Gives Reason
Three days after the military took over power from President Ali Bongo, Gabon has reopened its borders
The army spokesman in the Central African country confirmed the development on Saturday, September 2, on national TV
Bongo was elected in 2009, taking over from his late father, Omar, who came to power in 1967 but was removed by the military officers on Wednesday, August 30
The military government in Gabon announced the reopening of the country's border, on Saturday, September 2, an army spokesman confirmed the development, Reuters reported.
This came days after closing Gabon's borders during a military coup in which President Ali Bongo was ousted.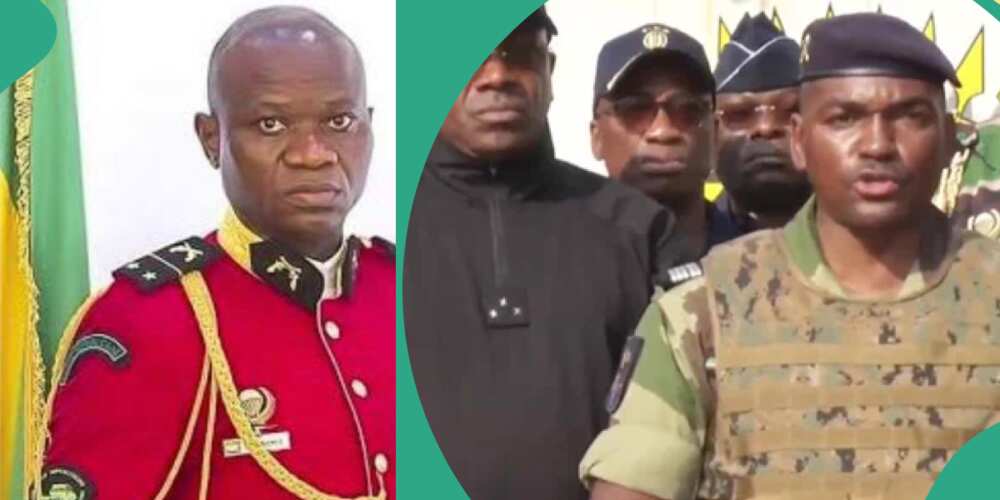 Recall that a group of 12 Gabonese soldiers had announced on Wednesday, August 30, that the country's borders were closed until further notice, in a statement broadcast on the Gabon 24 television channel.
The military officers led by General Brice Oligui Nguema seized power and placed Bongo under house arrest.
The military also installed Nguema as head of state, ending the Bongo family's 56-year hold on power.
The land, sea and air borders were opened because the junta was "concerned with preserving respect for the rule of law, good relations with our neighbors and all states of the world" and wanted to keep its "international commitments", the army spokesman said on national television.
Gabon, Niger coups: FG speaks on plan to reshuffle Nigeria's military
Mohammed Idris, the minister of Information and National Orientation, had earlier dismissed rumours that the federal government was planning to reshuffle the country's military.
When asked if there would be any shakeup in Nigeria, Idris said the government did not have such plans, adding that Nigeria's democracy remained stable and peaceful.
Gabon junta appoints transitional president
Legit.ng reported earlier that Nguema has been appointed as the new head of state of Gabon after overthrowing Bongo.
Soldiers in Gabon on Wednesday, August 30, appointed the head of the republican guard as the OPEC member state's new leader, hours after placing deposed President Bongo under house arrest and annulling elections in which he secured a third term.
General Nguema will serve as transitional president, Agence France-Presse reported, citing a statement read out on state television in the capital, Libreville.
Source: Legit.ng