Brigitte Nielsen bio: age, height, net worth, spouse, baby
Brigitte Nielsen is a successful Danish model, actress, and singer who is also known for being Sylvester Stallone's ex-wife. Explore more details about the stunning star, including details about the latest addition to her family.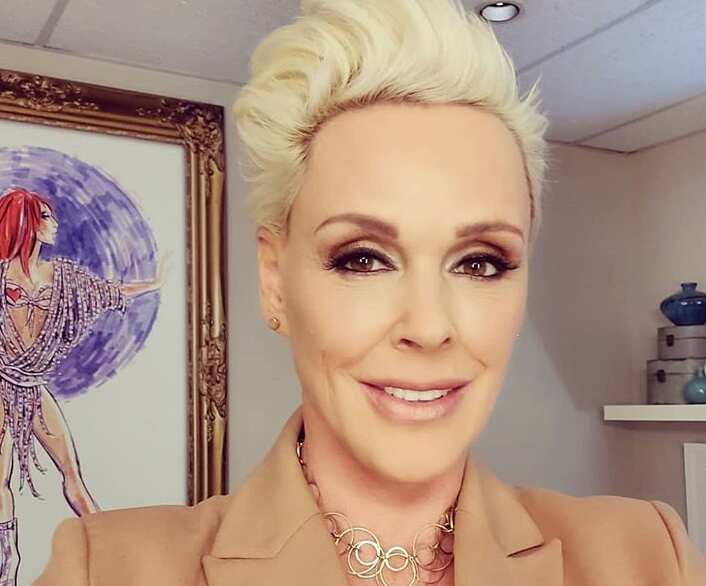 Brigitte Nielsen baby girl was born in June 2018, but why is she so popular? This is because her mother gave birth to her when she was 54 years old. Here are more details about the star, including information regarding the Flavor Flav Brigitte Nielsen relationship.
Profile summary
Date of birth: 15 July 1963
Place of birth: Rødovre, Denmark
Parents: Svend and Hanne Nielsen
Occupation: Model, singer, and actress
Brigitte Nielsen height: 6 feet 1 inch
Hair colour: Blonde
Eyes colour: Hazel
Marital status: Married to Mattia Dessi
Children: Four sons and one daughter
Brigitte Nielsen net worth: Estimated at $400 thousand
Star sign: Cancer
Career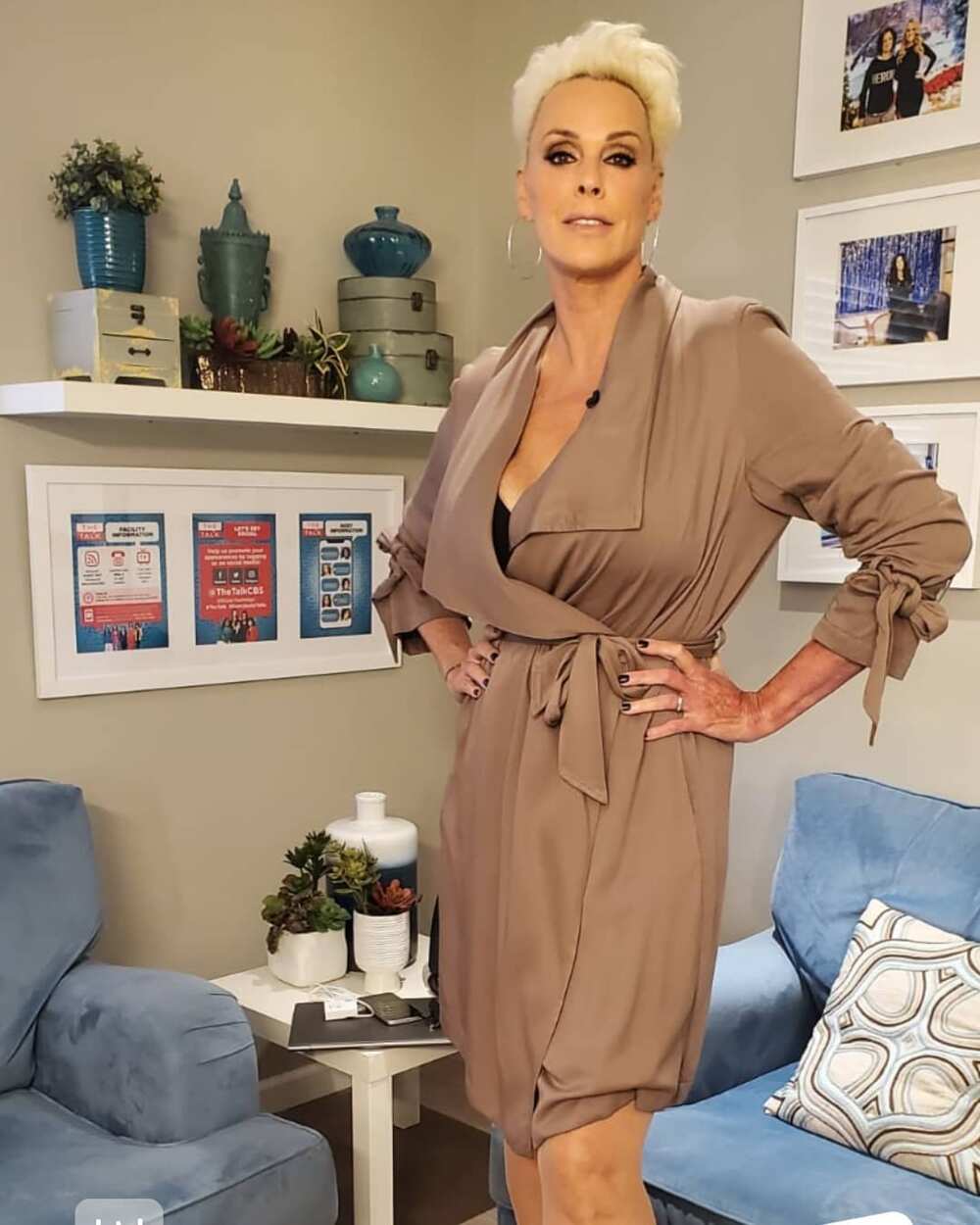 Early in the 1980s, she decided to try her hand at professional modeling. She was tall and beautiful enough to attain success in this field. How tall is Brigitte Nielsen? Well, she stands 1.85 m or 6 ft 1 in tall. After working with Helmut Newton and Greg Gorman, the model appeared in Playboy magazine many times and appeared on the magazine's cover in 1987.
Shortly after featuring on the cover, she received a job offer from Marvel Comics. They wanted to photograph the tall, gorgeous woman dressed as She-Hulk, a comic book character. Soon, the media coined a nickname for the blonde model and referred to her as 'Amazon.'
In 1985, she acted in 'Red Sonja,' a fantasy movie that featured Arnold Schwarzenegger. Several movie roles followed after her debut on-screen. Most of her characters were as a villainess, for instance, the one in 'Fantaghiro 2.'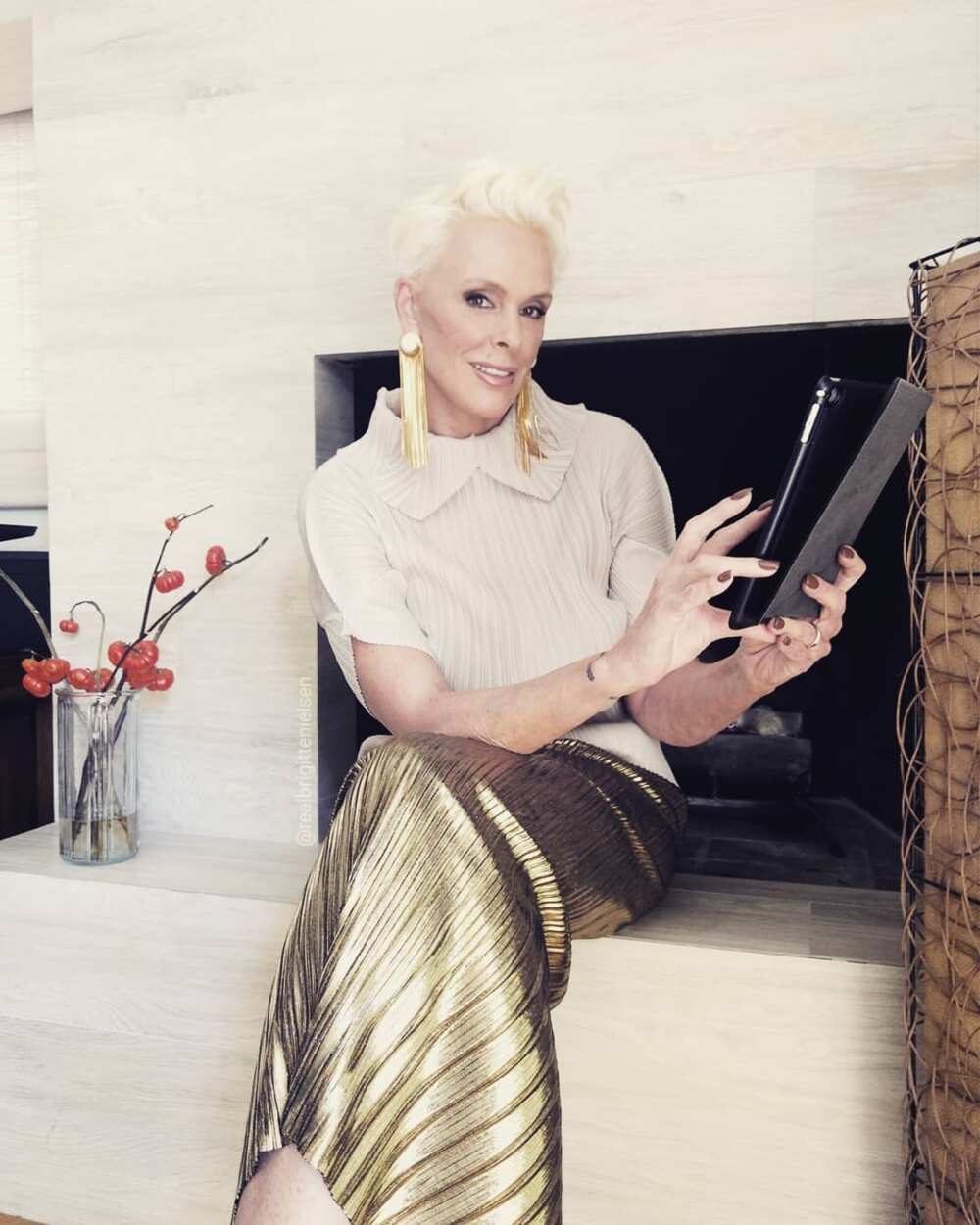 In 2011, the model and actress tried her hand at voice acting, working on 'Ronal the Barbarian,' a Danish animated comedy. The actress also portrayed the character of Ludmilla Drago in 'Rocky IV' and in 'Creed II.'
Back in 1987, the talented woman released her first music album under the title 'Every Body Tells a Story.' Her duet with Falco, 'Body Next to Body' became #22 in German charts and #6 in Austrian charts.
She released several songs under the moniker 'Gitta' for her producers to test how popular her music would be without her famous name on covers. One of the songs released by Gitta, 'No More Turning Back', got to the top 10 in Spain.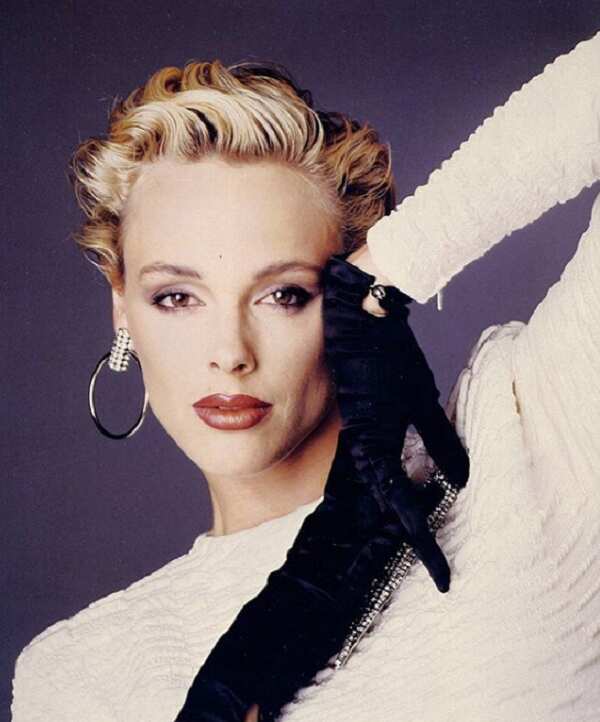 Besides her acting and music career, Brigitte worked as a television show host for Italian, Danish, Swiss, and German shows. She also guest-starred on Flav's reality show known as 'Flavor of Love.' In 2005, she participated in 'Celebrity Big Brother' (Britain) and in 2006, she was in 'The Surreal Life: Fame Games'.
In 2008, the model had her own television show which filmed her undergoing six plastic surgeries. Brigitte Nielsen age was 45 at that time. The mentioned plastic surgeries were filmed and aired as a TV show, Aus alt mach neu – Brigitte Nielsen in der Promi-Beauty-Klinik. Later, the same show aired in Italy.
Personal life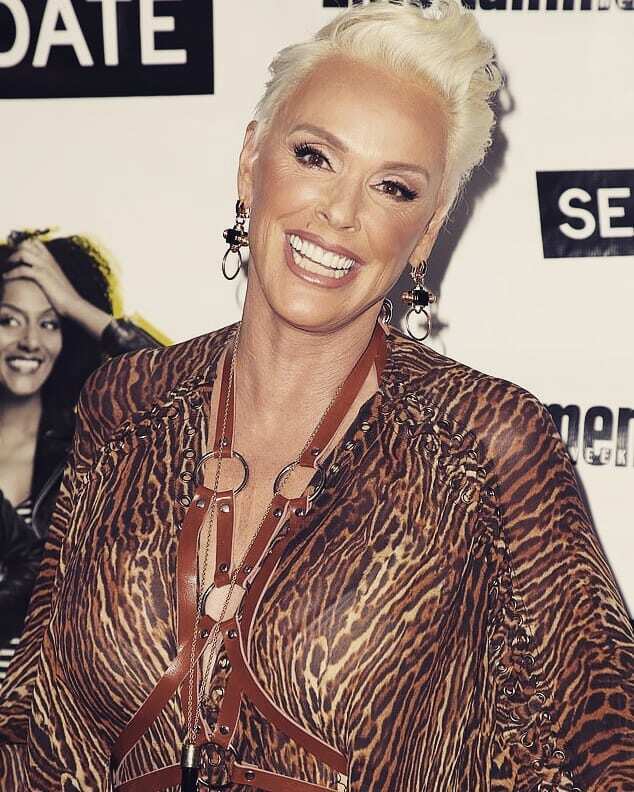 The blonde beauty mother of five has been married five times. She was married to her first husband Kasper Winding from 1983 to 1984 whom she had Julian Winding, her oldest child with. Julian was born in 1984.
In 1985, the actress married Sylvester Stallone. The marriage lasted for 19 months, and the divorce was finalized a couple of months later, in 1987. The model and Stallone do not have any children together.
Killian Marcus Gastineau, born in 1989, is her second son. His father was her ex-fiance and former football player Mark Gastineau, who had colon cancer in 2018 but fortunately beat the disease last year.
Sebastian Copeland (who is Orlando Bloom's cousin) was Brigitte Nielsen spouse in the period between 1990 and 1992. The union did not bear any child.
Raoul Meyer, her fourth husband, is the father of her two sons, Douglas Aaron (1993) and Raoul Jr. (1995).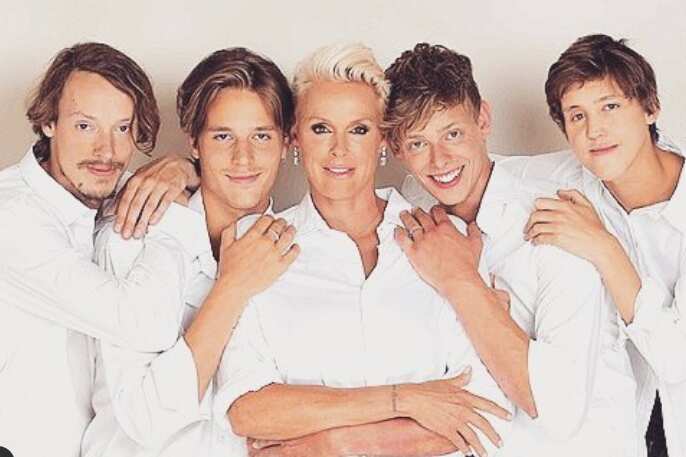 In 2005, Brigitte Nielsen and Flavor Flav had a relationship that attracted a lot of attention. The Brigitte Nielsen Flavor Flav romance was documented on Strange Love.
The current Brigitte Nielsen husband is Mattia Dessi. The two got married in Malta back in 2006. In 2010, it was disclosed that the lovebirds resided in Palm Springs, USA.
In 2018, the surprising news about Brigitte Nielsen pregnant at the age of 54 years emerged.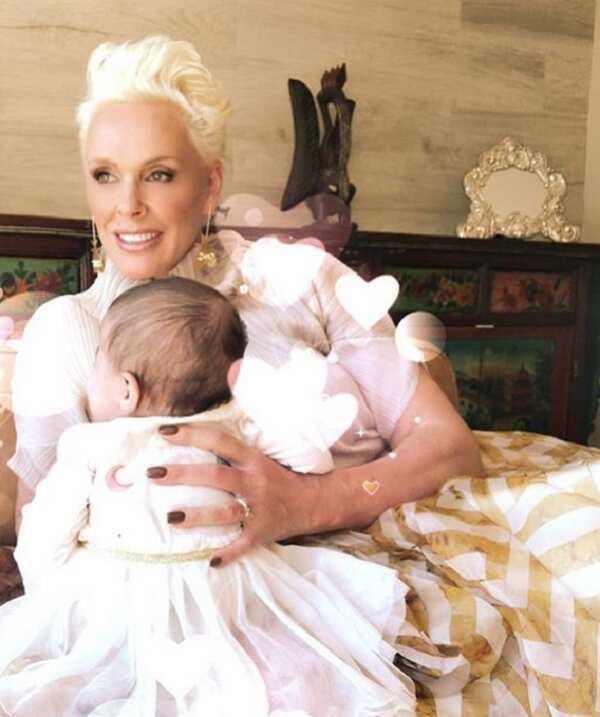 It is interesting how her ex Flavor Flav reacted to the pregnancy news. The former rapper and reality TV star could not hide how happy he was for his former partner whom he called his friend; 'I was flipping with joy,' the musician said. The baby girl named Frida was born in June 2018, she was conceived through IVF after her parents had been trying to have a baby for more ten years. She is the last born and only daughter among Brigitte Nielsen children.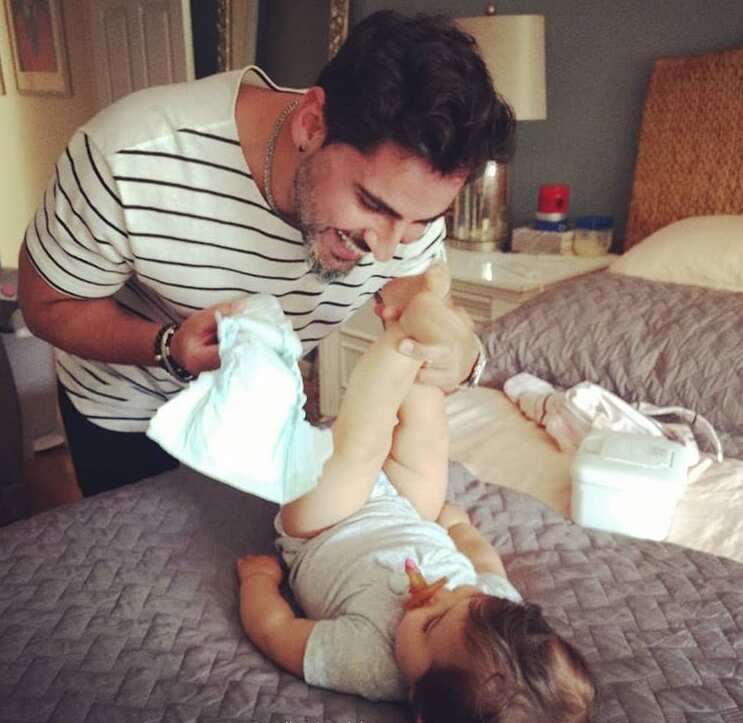 The biography of Brigitte Nielsen sounds like an adventure book filled with mind-blowing stories of love, family and great achievements. Her pregnancy story undoubtedly gave courage and hope to many women trying to have a baby. The star is definitely one to watch.
Source: Legit.ng