Niger Coup: Mali, Burkina Faso Dare Tinubu, ECOWAS Over Military Intervention Threat
The Economic Community of West African States (ECOWAS) have been warned not to initiate a foreign military intervention in Niger
The warning was issued by the military leaders of Mali and Burkina Faso via a statement released on Monday, July 31
The allied forces (Mali, Burkina Faso and Niger) warned ECOWAS that an attempt to carry out its threat would be a declaration of war
Two military-controlled West African neighbours, Mali and Burkina Faso, have warned against foreign military interference in the recent military takeover of the Republic of Nige.
The juntas stated they are solidly behind General Abdourahamane Tchiani, who toppled President Mohamed Bazoum's government.
As reported by Africa News, both nations said it would be considered a declaration of war if foreign military intervention occurred.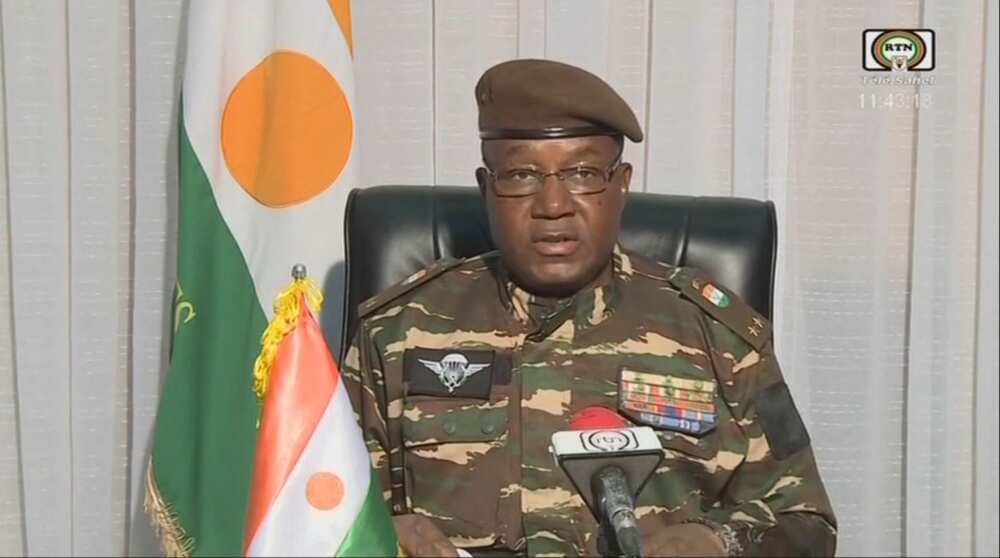 Burkinafaso, Mali dare Tinubu, ECOWAS
Issuing the warning, the State Minister for Territorial Administration and Decentralisation in Mali, Col. Abdoulaye Maiga, said:
"I warn that any military intervention against Niger will be considered as a declaration of war against Burkina Faso and Mali."
The warning came on the heels of the 7-day deadline issued by the chairman of ECOWAS, Bola Ahmed Tinubu, urging that President Bazoum be freed from the captivity of the rebel leaders and power be restored to civilians.
ECOWAS also warned that there would be military intervention and sanctions if the instructions were not followed within the stipulated period.
The military junta in Mali said:
"The transitional governments of Burkina Faso and Mali, One: have expressed their fraternal solidarity of the people of Mali and Burkina Faso with their brothers in Niger who have decided of their own accord to take their destiny in hand and to assume their sovereignty.
"Two: Denounce the persistence of the regional organisations to apply sanctions that aggravate the suffering of the population and imperil the spirit of PanAfricanism. Three: Refuse to apply these illegal, illegitimate and inhumane sanctions against the Nigerien people and authorities."
Niger Coup: Shehu Sani lists 5 factors why democracy failed in West Africa
Meanwhile, Senator Shehu Sani has enumerated the factors behind failed democracy in the West African region over the past decades.
The former Nigerian lawmaker blamed the inflicted hardship on citizens by West African leaders and the shrinking civic space as one of the significant factors of failed democracy.
He also stated that the expanding influence of Russia and China in West Africa's economy is a significant problem.
Source: Legit.ng