Roh Tae-woo: South Korea Mourns as Former President Dies at 88
One of South Korea's war veterans, Roh Tae-woo, died in Seoul, the capital of the nation, on Tuesday, October 26
Tae-woo who died at the age of 88 years suffered serious health condition after a prostate cancer surgery
The deceased was also jailed for financial corruption while he led the Asian country as a president
South Korea on Tuesday, October 26, lost one of its former presidents, Roh Tae-woo, at the age of 88 years.
This was confirmed by the management of a hospital in the nation's capital, Seoul, a publication from Reuters claims.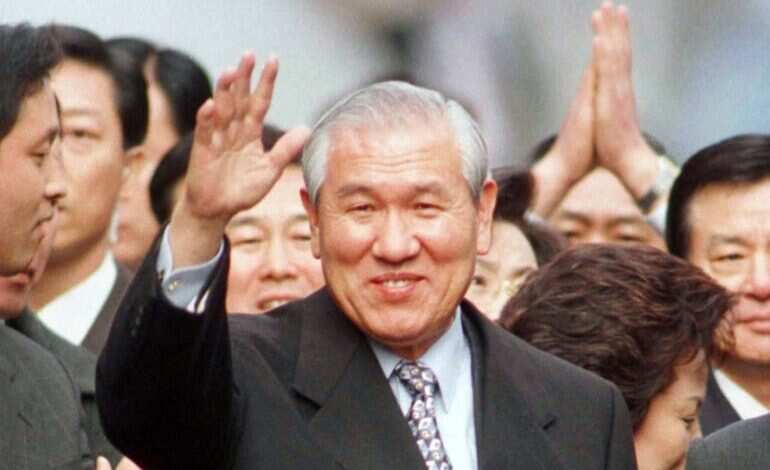 Tae-woo has been battling with deteriorating health conditions since 2002 following his surgery for prostate cancer.
The late decorated war veteran will be remembered for being instrumental to the transition from authoritarian leadership to democracy in the country,
The deceased was convicted for secretly stealing a $654 million slush fund, a crime which he later confessed and apologised for publicly, Al Jazeera reports.
You don't need foreign help to solve insecurity, South Korea tells Nigerian politicians
Meanwhile, the security challenges facing Nigeria can be solved in-house according to the ambassador of South Korea to Nigeria, Kim Young-Chae.
According to him, the security challenges were 'mere family affairs' that can be resolved domestically and does not require the intervention of the international community, but regional cooperation.
He said:
"Security is a very sensitive issue. I know everyone is concerned about the insecurity in Nigeria but it is Nigeria's internal issue. It should be discussed among Nigerians. If another country engages Nigeria, that is another issue entirely and that would be considered an international issue.
"To solve the problem, Nigeria needs international cooperation mainly with its neighbouring countries to enhance its internal security. Nigeria must cooperate with Chad, Niger and other neighbouring countries to ensure cooperation."
Going further, he made a case for the military to be professionalised because they are the centre that holds the society together.
He added that there should be no corruption in the system because if the military is corrupt, this will affect the whole country.
Source: Legit.ng