Independence of American Judiciary Cost Tinubu in US Court, Says Atiku
The camp of former Vice President Atiku Abubakar has hailed the American judiciary for its independent traits
This is on the heels of the dismissal of President Bola Tinubu's appeal that the Northern District of Illinois court should bar Atiku from accessing his academic records at the Chicago State University
Atiku's media aide, Mr. Phrank Shaibu, stated that dismissing Tinubu's appeal indicates that the American judiciary is independent
FCT, Abuja - Mr. Phrank Shaibu, the special assistant on public communications to former Vice President Atiku Abubakar, has attributed the loss of President Bola Tinubu to his principal at the Northern District of Illinois court to the independence of the American judiciary.
He stated this in reaction to the ruling of the presiding judge, Justice Nancy Maldonado, who overruled the appeal of President Tinubu and ordered the Chicago State University (CSU) to avail Atiku of all the academic records of the appellant.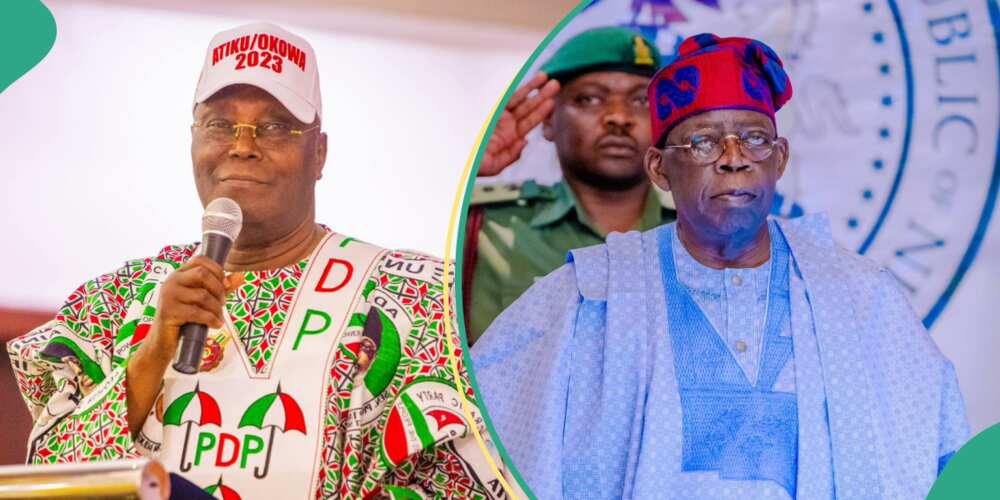 Atiku and Tinubu have been in a heated legal battle over the legitimacy of the latter's academic certificate, challenging his victory at the 2023 general elections and his eligibility to contest.
The election petition tribunal on Wednesday, September 6, affirmed President Tinubu's victory at the 2023 polls after weeks of proceedings and presentation of evidence by the petitioners.
However, Atiku's legal team swung into action as they immediately filed an appeal before the Supreme Court to challenge the ruling of a five-member judicial panel of the tribunal led by Justice Haruna Tsammani.
According to Vanguard, Shaibu reacted to the ruling of the US court, stating that:
"Justice Maldonado, who has spent less than one year on the bench and who sat on this case for barely a month, has been able to do what the Nigerian judiciary could not do for 23 years.
"This explains why the Nigerian society is on the brink of slipping into the state of nature, which Thomas Hobbes described as short, brutish, and nasty."
Shaibu compares US and Nigerian judiciary
He said Tinubu had continued to evade justice since 1999 when the legendary human rights lawyer, Gani Fawehinmi (SAN), first blew the lid on his certificates scam.
Atiku's aide said rather than deliver justice on the case's merits, judges had continued to give Tinubu victory based on technicalities, a development which had led to over 20 dubious victories.
Shaibu said it was unfortunate that the Nigerian judiciary had failed to live up to expectations as the last hope of the ordinary person.
Chicago State University: Peter Obi mocks President Tinubu
Meanwhile, Peter Obi, the Labour Party flagbearer in the 2023 presidential election, has criticised President Bola Tinubu for trying to block access to his academic records at the Chicago State University.
In a satirical tone, the former Governor of Anambra State was seen in a video shared by Reno Omokri, a former presidential aide, saying that his academic records can be verified online.
In the video, Obi said that if any Nigerian visits NSUKKA for his academic records, the university would give them his transcript.
Source: Legit.ng