Festus Keyamo: 5 Interesting Facts You Probably Didn't Know About Tinubu's Minister of Aviation
Festus Keyamo's path to national prominence has been rough since his early years as a rookie lawyer under the wings of the great legal icon, the late Gani Fawehinmi
Keyamo gained national prominence when he defended Asare Dokubo, the rebel leader of the Niger Delta Militant group
This article revealed some unknown facts about the legal giant and his path to success as a lawyer and politician
PAY ATTENTION: Сheck out news that is picked exactly for YOU ➡️ click on "Recommended for you" and enjoy!
FCT, Abuja - Festus Keyamo is a well-known Nigerian lawyer, human rights activist, and politician who has left an indelible mark on the country's legal landscape and political scene.
With a dynamic career spanning law, advocacy, and governance, Keyamo's contributions have sparked admiration and debate.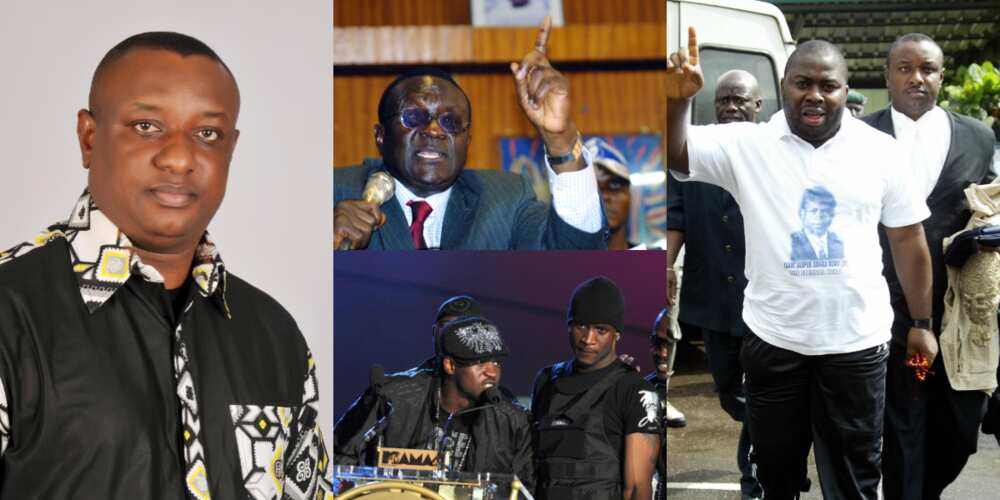 In this short article, Legit.ng we'll highlight five exciting aspects you should know about Festus Keyamo.
1. Born to a Deltan father and Yoruba mother
He was born Festus Egwarewa Keyamo on January 21, 1970, in Ughelli, Delta State, Nigeria, to Pa Matthias Keyamo who hails from father hails from Effuruna and Mrs Caroline Abeni Keyamo, a Yoruba woman who hails from Ogun State.
Festus Keyamo developed an early passion for law. He studied law at Ambrose Ali University, Ekpoma-Edo State and was later called to the Nigerian Bar in 1993.
2. Human Rights Advocacy/Gani Fawehinmi protege
Yes! Festus Keyamo was once a protege of the legendary legal icon Gani Fawehinmi with whom he started his legal career in 1993.
His stint under the tutelage of Fawehinmi lasted for two years, and he went on to start up his chambers as an independent lawyer.
Keyamo's commitment to human rights and social justice has been a driving force throughout his career. He gained prominence as a human rights lawyer, fearlessly taking on cases that exposed injustice and corruption.
His advocacy work often targeted police brutality, electoral irregularities, and constitutional rights violations.
3. Landmark Cases/Counsel to Asari Dokubo/P-Square/Bola Ige's murder case
Keyamo's legal activism has led him to handle several high-profile cases challenging the status quo. He was pivotal in advocating for justice during Nigeria's tumultuous political periods, challenging election results and representing individuals who faced human rights abuses.
His legal prowess was put to the test when he became the legal representative of the rebel leader of the Niger Delta Militants, Mujahid Asari Dokubo was being charged with a treasonable felony. Keyamo was also part of the legal counsel in charge of the murder of the minister of justice, Chief Bola Ige.
Keyamo was notable for being the legal counsel to Africa's mega-music duo, Peter and Paul Okoye, popularly known as P-Square.
4. Political Engagement
In addition to his legal career, Festus Keyamo has ventured into politics. He was appointed as Nigeria's Minister of State for Labour and Employment in 2019, as part of President Muhammadu Buhari's cabinet.
This move marked a transition from legal advocacy to political governance, where he aimed to influence policy changes from within the government.
He was recently appointed to the cabinet of President Bola Ahmed Tinubu as the minister of aviation and aerospace development.
5. Reformist Agendas and Controversies
Keyamo's advocacy has marked his political endeavours for reforms within the Nigerian political system.
He has been an advocate for transparency, accountability, and electoral reform.
However, his political journey has not been without controversies, as his stances and methods have sparked debates within both political and legal circles.
Ministerial appointment: Festus Keyamo thanks Tinubu, makes crucial promise
Meanwhile, Festus Keyamo has thanked President Bola Ahmed Tinubu for assigning him a ministerial portfolio.
Keyamo promised not to disappoint President Tinubu as Minister of Aviation and Aerospace Development.
The immediate former Minister of State for Employment is among the newly appointed ministers assigned portfolios.
Source: Legit.ng