Full List of Ministries Created by Obasanjo, Jonathan, Buhari, Tinubu Since 1999
President Bola Tinubu unveiled the portfolios of his newly confirmed ministers on Wednesday, August 16, and the development created a sharp reaction among political pundits.
This is because the president expanded the number of ministries from 37 he inherited from former President Muhammadu Buhari to 33.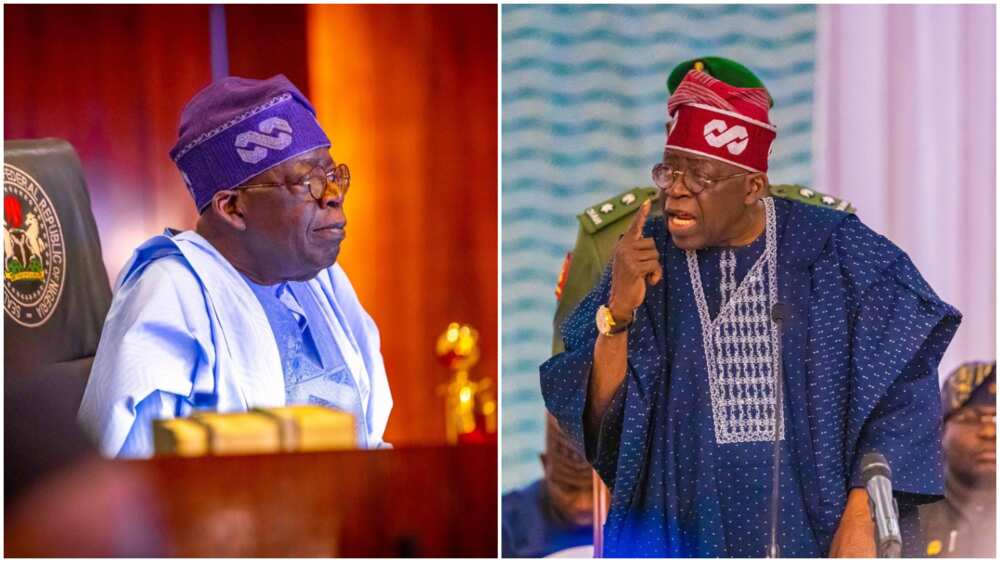 However, the culture of creating new ministries to enhance development was not started by President Tinubu. Since the return of democracy in 1999, Presidents, at the inauguration of their cabinet, often increased the ministries.
Below is how Obasanjo, Jonathan, Buhari and Tinubu increased the ministries in Nigeria since 1999.
Olusegun Obasanjo
Obasanjo became the President of Nigeria in 1999 after three decades of military rule in the West African country.
At the instant of his cabinet, Obasanjo created the Ministry for Cooperation and Integration in Africa and the Ministry of Environment, though the former did not last long.
Goodluck Jonathan
Though he succeeded late former President Umar Musa Yar'Adua as a result of death, at the instant of the inauguration of his cabinet, he also created some ministries.
In 2011, Jonathan, also called GEJ, created the Ministry of "Communication Technology" and "Trade and Investment". The latter was readjusted in 2013, and "industry" was added.
Muhammadu Buhari
DuAsigeria's president, the Katsina-born former general, also created some ministries: Ministry of Humanitarian Affairs, Disaster Management and Social Development in 2019.
He also readjusted and reformed some of the ministries. He added "Digital Economy" to "Communications" also in 2019; added "Innovation" to "Science and Technology" in 2021, and "Aerospace" to "Aviation" in 2023.
Bola Tinubu
President Tinubu, ahead of the inauguration of his cabinet on Monday, has created some new ministries to work with. Below is the list of new and reformed ministries.
Created a new "Ministry of Art, Culture and Creative Economy."
Added "Ecological Management" to "Environment".
Split "Finance" and "Budget/Planning", and renamed "Budget & National Planning", now "Budget & Economic Planning".
Added "Sanitation" to "Water Resources".
Added "Food Security" to "Agriculture".
Created a brand new "Ministry of Marine & Blue Economy."
Created a Ministry of Tourism: This is the first time that Tourism is standing alone. It has traditionally been with Culture/National Orientation/Information.
Marine and Blue Economy, 4 other new ministries created by President Tinubu
Legit.ng earlier reported that President Bola Tinubu unveiled the portfolio of his new ministers, signalling his readiness to constitute his cabinet on Monday, August 21.
Some of the new ministries are created out of the existing ones, while a few have never existed in the political history of Nigeria.
Source: Legit.ng