List of New Ministries Created By President Tinubu and Their Ministers
President Bola Tinubu unveiled the portfolio of his new ministers, signalling his readiness to constitute his cabinet on Monday, August 21, as earlier reported by Legit.ng.
Compared to his predecessor, former President Mohammed Buhari, who operated 27 ministries, President Tinubu has expanded the scope of governance and created some ministries to make a list of 33 ministries.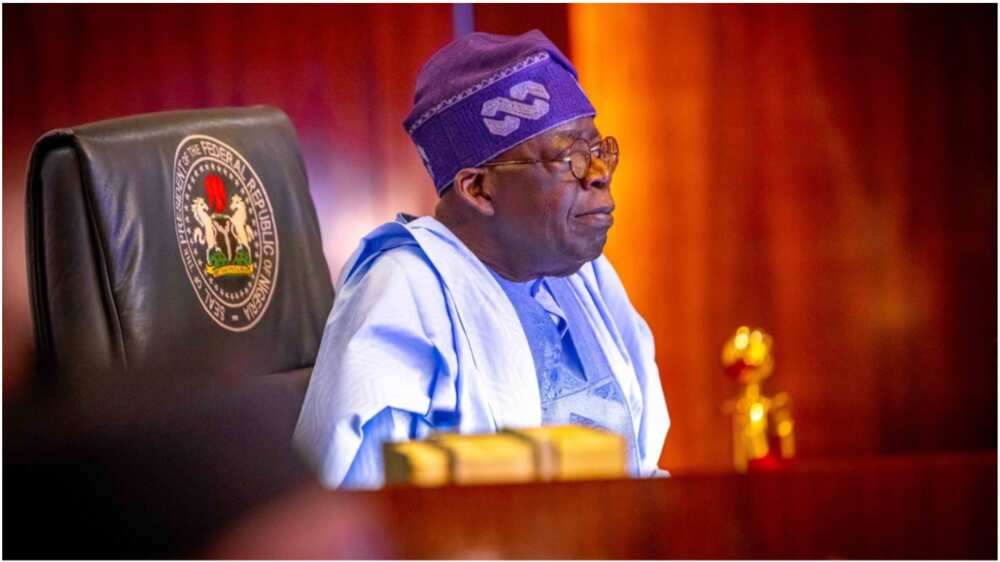 Some of the new ministries are created out of the existing ones, while a few have never existed in the political history of Nigeria.
The new ministries and their ministers are listed below:
Ministry of Marine and Blue Economy
This new ministry was created out of the Ministry of Transportation, and Olubunmi Tunji-Ojo, a former lawmaker from Ondo state, will head it.
No less than five federal government agencies are expected to be under the new ministry. They are the Maritime Academy of Nigeria, Nigerian Maritime Administration and Safety Agency, Nigerian Shippers' Council, Nigerian Ports Authority, and National Inland Waterways Authority.
Art, Culture and the Creative Economy
This is also a new ministry created particularly for the entertainment industry. It is curved out from the Ministry of information and Culture. It will be one of the revenue-generating ministries that can stand on its own.
The ministry will be headed by Hannatu Musawa, one of the youngest ministers appointed by President Tinubu. She is a lawyer from Katsina State.
Tourism
Like the Ministry of Art, Culture and the Creative Economy, the Ministry of Tourism is another new ministry that will heed better results for the country if well managed.
Lola Ade-John is the minister in charge of the new ministry created by the ministry of information and Culture.
Ministry of Solid Minerals Development
This is a minister created from the ministry of mine and steals development, which Dele Alake will head
the church is expected to manage some natural resources of Nigeria, including coals.
Ministry of Steel Development
This is the second ministry created in which the ministry of Mines and steal under former President Buhari was split, and it will be headed by Shuaibu Audu and Maigari Ahmadu as minister of state for steel development.
The ministry is expected to focus on anything related to iron and natural resources that produce iron. There may be special attention on the Ajaokuta steel.
Source: Legit.ng