Ex-Presidential Aspirant, Pat Utomi, Reveals Reason He Went "Quiet" After 2023 Elections
Political economist and a former presidential aspirant, Prof. Pat Utomi, has said his battle with cancer led to his long absence from the nation's political sphere after the 2023 polls
The Labour Party chieftain revealed his diagnosis on Friday, August 11, through a lengthy post shared on his social media page, stating that the disease was discovered in 2022 after a biopsy
The professor who has prostate cancer noted that many men over the age of 60 years are dealing with the ailment
Pat Utomi, a political economist and staunch ally of the presidential candidate of the Labour Party, Peter Obi, has made a strong revelation regarding his absence from the nation's political activities.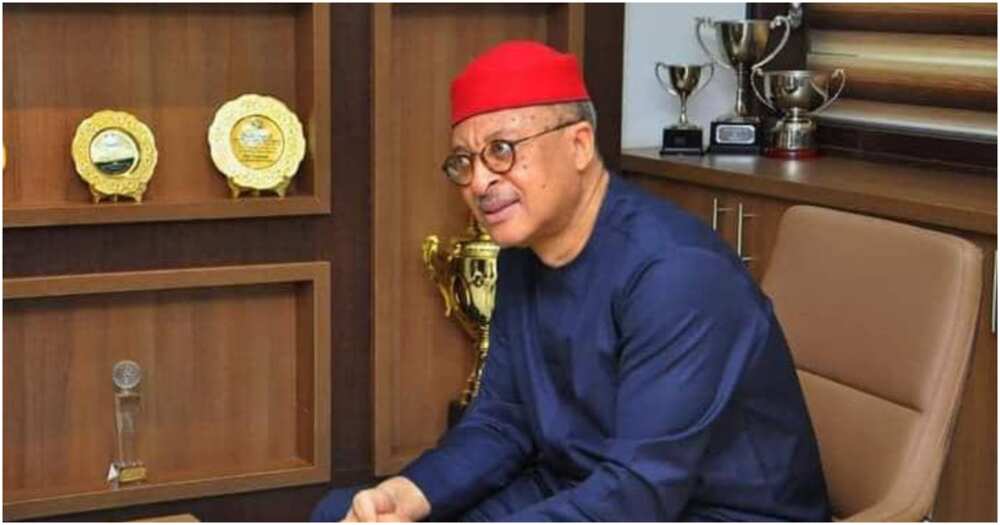 Utomi's battle with cancer
The LP chieftain, on Friday, August 11, revealed his struggle with prostate cancer, for which he received a diagnosis last year, saying this is why he appears to have gone quiet after the 2023 general elections.
In a series of tweets, the 2011 presidential candidate of the Social Democratic Mega Party (SDMP) said, "Prostate cancer is bringing death and misery to many men."
According to Utomi, if patients had been forewarned, the "misery containment" and chances of cure could be significantly enhanced, similar to breast cancer prevention efforts among women, Channels TV reported.
He tweeted:
"When a biopsy showed I was positive last year I began treatment with a cancer Centre with a branch in Ikeja and VI.
"I sometimes came from election campaigns to the Ikeja Centre near the Airport. The Doctors would try to smuggle me out from the back."
Why Utomi has been quiet after elections
The renowned political economist added that once elections were over, his young nephews and cousins, who are doctors in Europe and the US, "joined forces with the Lakeshore people and decided they wanted me in their direct care", The Cable report added.
"That's how come it seemed I went quiet cause they controlled my phones to reduce stress," he added.
Pat Utomi shares details of how Peter Obi's campaign was funded
Pat Utomi, one of the leading campaigners for Peter Obi, the Labour Party candidate in the February 25 presidential election, dismissed the report that Bola Tinubu, the president-elect, funded the campaigns of his candidate.
Utomi, a former presidential candidate, said this while reacting to the comment by Tawfiq Akinwale, the Labour Party candidate in the March 18 governorship election in Oyo state, stating that Obi's campaigns were funded with "resources of citizens in support groups".
How Tinubu asked Utomi to step down for Peter Obi
The growing rumour about Tinubu, Obi and Utomi comes on the back of a similar claim by Tawfiq Akinwale, the Oyo state LP gubernatorial candidate in the March 2023 election.
Akinwale alleged that Tinubu asked Prof. Utomi to step down for Peter Obi in the buildup to the 2023 general elections.
Akinwale, who spoke in the Yoruba language, made the allegation while appearing as a guest on a radio programme on 101.7 YES FM, Ibadan.
Source: Legit.ng