May 29: Ahmad, Tukur Make List of 4 Young Appointees in Buhari's Govt President Tinubu Might Retain
One of the main mantras of President Bola Ahmed Tinubu's campaign was the inclusion of young people in governance
During his inaugural speech, President Tinubu reiterated that inclusivity remains paramount to him
As such, some young, vibrant government officials who served in the immediate past administration might still get a shot in Tinubu's government
FCT, Abuja - The significance of youth involvement in governance cannot be overstated, and Nigeria is already an advocate of that trend in the African continent.
With fresh perspectives, innovative ideas, and unwavering enthusiasm, young leaders have the power to transform nations and shape the future.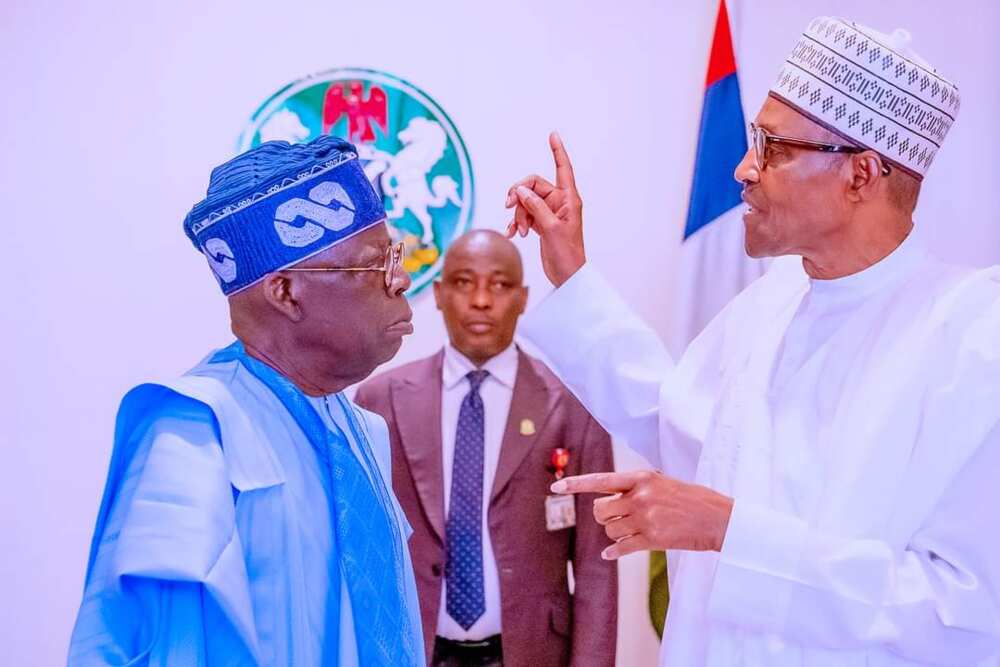 Nigeria has witnessed the emergence of several young appointees in government, working tirelessly to drive progress and inspire their peers.
With the emergence of a new era under the presidency of Bola Ahmed Tinubu, attention is turning to the young leaders who may play pivotal roles in his administration.
PAY ATTENTION: Share your outstanding story with our editors! Please reach us through info@corp.legit.ng!
However, some appointees under the administration of the immediate past President Muhammadu Buhari have displayed exceptional competence, dedication, and a strong commitment that may entice President Tinubu.
This article highlights four remarkable young appointees who have made their mark in Buhari's government and could potentially retain their positions in President Tinubu's administration.
1. Ahmad Salihijo Ahmad
Ahmad Salihijo Ahmad was appointed under the administration of the immediate past President Muhammadu Buhari as the MD/CEO of the Rural Electrification Agency of Nigeria (REA).
Under Engineer Ahmad's leadership, REA is the catalyst for the Nigeria Electrification Project (NEP) with funding from two multilateral institutions: World Bank and African Development Bank (AfDB).
Under the arrangement, renewable projects are ongoing in the six geopolitical zones.
So far, the agency has completed the first phase of REF Call, under which 12 solar hybrid mini-grids and over 19,000 solar systems have been delivered.
As for REF 2 Call, projects are ongoing to provide 51 additional solar hybrid mini-grids.
2. Inuwa Kashifu Abdullahi
Inuwa Kashifu Abdullahi is another potential candidate of one of ex-President Buhari's appointees that the administration of President Bola Tinubu might retain.
Buhari appointed him the director-general/CEO of the National Information Technology Development Agency (NITDA).
Abdullahi is a visionary technocrat who has significantly contributed to advancing technology and digital innovation in Nigeria. '
He spearheaded numerous initiatives that have profoundly impacted the country's digital transformation regarding the promotion and acceptability of local technology, digital literacy, and skill acquisition.
Others include cybersecurity, data protection, international collaboration and partnerships.
3. Modibbo R. Hamman Tukur
He was appointed under the administration of ex-President Muhammadu Buhari as the Director/CEO of the Nigerian Financial Intelligence Unit (NFIU).
Tukur is an expert on foreign intelligence exchange, Asset recovery and International Relations with over 20 years of experience.
His experience can also be traced back to his days in the Economic and Financial Crimes Commission (EFCC), where he served as the head of international affairs (External Cooperation).
Tukur had a six years stint with the anti-graft agency.
4. Abdulrasheed Bawa
Abdulrasheed Bawa is the current Economic and Financial Crimes Commission (EFCC) Chairman.
Since assuming office in February 2021, the anti-corruption genius has become a household name with his long list of landmark achievements as the anti-graft agency's boss.
His remarkable brilliance has helped him secure partnerships with international bodies like the United States Federal Bureau of Investigation (FBI), the United Kingdom's National Crime Agency (NCA), and Interpol for intel-sharing.
Other remarkable feats attributed to Bawa are asset recovery, media relations, anti-corruption strategies and staff welfare.
Asiwaju Bola Ahmed Tinubu Sworn-in as President
Meanwhile, the Chief Justice of Nigeria (CJN), Justice Olukayode Ariwoola, has sworn in Asiwaju Bola Ahmed Tinubu as the 16th President of Nigeria.
Tinubu was declared President after completing the recitation of his oath of office conducted by the CJN.
Shortly after the formalities, President Tinubu hopped into the inauguration van and waved to all sides of the crowd at the iconic Eagle Square.
Source: Legit.ng