Jonathan Reveals How His Uncle Supported Him When He Almost Dropped Out of Primary School 3
Former President Goodluck Jonathan has made a stunning revelation about his early school days
The former leader disclosed he had a tough time with his early education that he almost dropped out in primary 3, but his uncle's support changed the whole situation
Jonathan made this disclosure at the funeral service of his uncle, Elder Omieworio Afeni, at St. Stephen's Anglican Church, Otuoke, Bayelsa state
The former president of Nigeria, Goodluck Jonathan, has spoken about his challenges as a young pupil in primary school.
Jonathan disclosed that he almost dropped out of school in primary three, but his late uncle, Omieworio Afeni, came through for him, Daily Trust reported.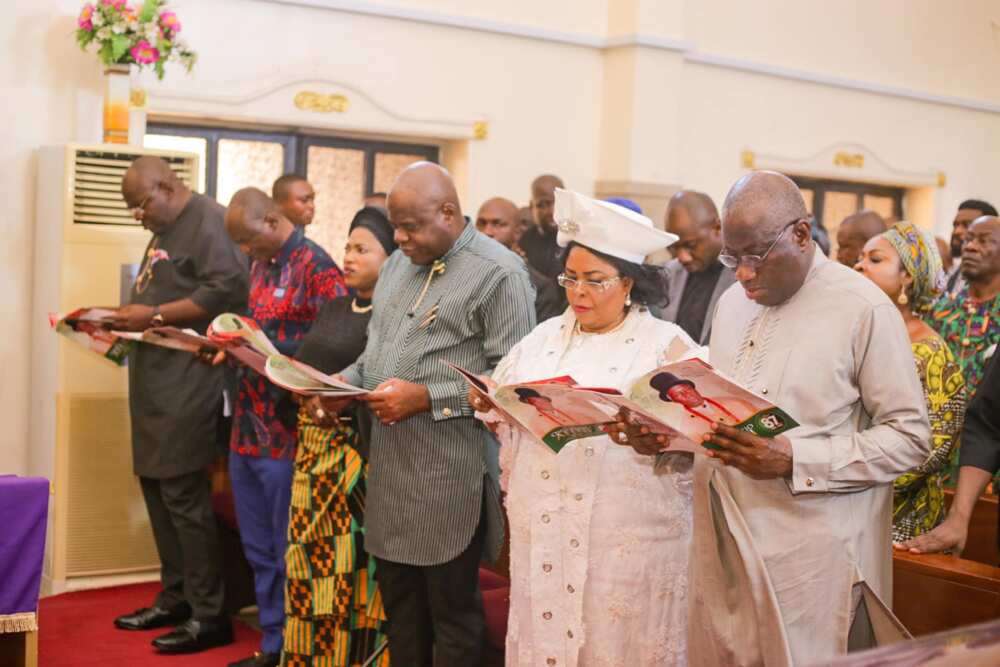 Jonathan speaks about his primary school education
Elder Omieworio Afeni, a younger brother of Jonathan's mother, Eunice, who died at the age of 87, was buried on Friday, March 24, at Otuoke, Ogbia local government area of Bayelsa State, after a funeral service held in St. Stephen Anglican Church, Otuoke.
Speaking during the funeral, the former Nigerian leader attributed his academic success to his late uncle, saying he stood by him to continue his education.
He described his late uncle as a caring person who believed that the right thing should be done.
"I never wanted to be vice president," Jonathan reveals
Meanwhile, Jonathan revealed that he opposed becoming the country's vice president in 2007, but fate had another plan for him.
He said he almost cried when he became Nigeria's number two citizen, adding that he never planned to occupy such a high office at that time.
Jonathan made the revelation on Wednesday, March 15, when he paid a condolence visit to Bayelsa state governor, Douye Diri, over his father's death at Sampou Community in Kolokuma/Opokuma Local Government Area of the state.
Stakeholders urge President Buhari to sign NYSC Trust Fund Bill
In another development, the Centre for Social Justice, Equity and Transparency (CESJET) has appealed to President Buhari to sign the NYSC Trust Fund Bill.
The group made the demand during a press conference attended by a Legit.ng reporter in Abuja on Sunday, December 11.
Addressing the media, Comrade Ikpa Isaac, executive secretary of CESJET, noted that the bill will save the future of Nigerian youths if signed into law.
Source: Legit.ng