INEC Under Pressure to Review Election Results In 3 States, APC, NNPP Shaking
INEC has come under pressure to take a second look at the March 18 governorship election results in three states won by the APC and NNPP
Some Civil Society Organizations are asking the commission to review the results of the poll due to voter intimidation and vote-buying allegations
Awwal Musa Rafsanjani, chairman of the coalition, at a press conference on Thursday disclosed that the review is essential in areas where rigging was confirmed
FCT, Abuja - Pressure is being mounted on the Independent National Electoral Commission (INEC) to review the outcome of the 2023 general elections in areas where allegations of electoral malpractice were established.
Some Civil Society Organizations (CSOs) are standing on the neck of the electoral umpire to review the results based on allegations of electoral malpractices, vote buying and voter suppression, as established by the law, Leadership reported.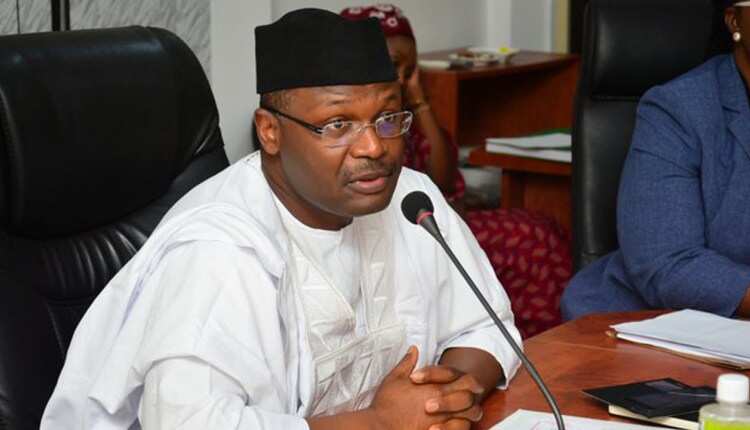 The CSOs include Transparency International (TI), the Civil Society Legislative Advocacy Centre (CISLAC), and the Transition Monitoring Group (TMG).
Latest about APC, NNPP, INEC, Kano, Kaduna, Ogun, 2023 election
Awwal Musa Rafsanjani, the leader of the group, in a report, maintained that the electoral commission should review elections where rigging was confirmed.
This is as other CSOs call for the cancellation of election results in three states.
The states are:
Kano
Kaduna
Ogun
Kano
A coalition of INEC-Accredited Observer Groups on Thursday, March 23, called for a supplementary election in Kano over the allegation that irregularities and malpractices marred the March 18 governorship election in the northwest state.
The group, in their comment, rejected Abba Kabiru-Yusuf, the candidate of the New Nigeria Peoples Party (NNPP), as the winner of Saturday's governorship election in the state.
Kaduna
Another coalition group on Thursday, Citizens Coalition for The Restoration of Kaduna Mandate, staged a protest at the INEC headquarters in the state and called for the review of the election that produced Uba Sani, the All Progressives Congress (APC) candidate as governor-elect.
The protesters alleged that INEC officials and returning officers did not use BVAS to collate election results and announce winners in the state.
Ogun
Coalitions of CSOs accredited to observe the election in Ogun state gave INEC seven days to review the Saturday governorship election results.
Leader of the group, Chris Okike, at a press conference in Abuja on Thursday, stated that the election should have been declared inconclusive because the margin of victory was 13,852 and the cancelled votes were 33,750.
"Healing cannot happen without justice": LP Rhodes-Vivour replies Tinubu
Legit.ng earlier reported that the candidate of the Labour Party in Lagos during the governorship election, Gbadebo Rhodes-Vivour, has disclosed what must be done before the healing process can begin.
Bola Tinubu, the president-elect, had condemned the electoral violence that sprung up during the poll while calling on the opposition to unite with his government to heal the country.
Reacting to the call, Rhode-Vivour posited that no healing process could be effective when the victims of electoral violence can't get justice.
Source: Legit.ng