2023 Presidency: EU Calls for Sack of INEC Chairman, Tinubu's Disqualification? Truth Springs Up
The EU on Friday, March 3 denied calling for the cancellation of Asiwaju Bola Ahmed Tinubu's election victory
This rebuttal came after it went viral on social media that the organisation also asked INEC's chairman, Prof. Mahmood Yakubu, to step down
Through its press officer in Nigeria, Agnes Doka, the international body on Friday said it never made such a call to the Nigerian government
The European Union (EU) in Nigeria has reacted to a report alleging that it is calling for the immediate sack of Prof. Mahmood Yakubu, the chairman of the Independent National Electoral Commission (INEC).
Part of the unfounded claim is that the EU is making this call to the Nigerian government in partnership with the National Democratic Institute (NDI) and International Republican Institute (IRI) through a report that recommended that Yakubu should step down among other observations, Vanguard reports.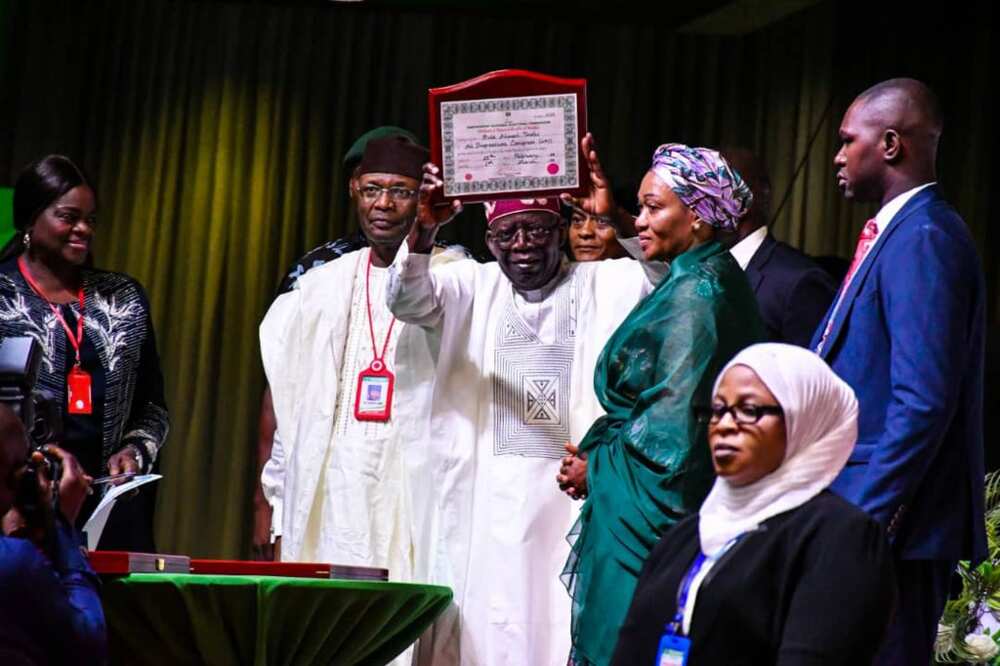 Part of the report credited to the international organisation said:
"The Democracy Review Office for the EU recommends the following actions be taken to address the situation: the step own of the sitting INEC chairman, Prof. Mahmood Yakubu. A review of the election result and implementation of corrections or the conduct of a supplementary.
"The disqualification of the president-elect and presidential candidate for the All Progressive Congress (APC), Asiwaju Bola Ahmed Tinubu for gross electoral misconduct as stipulated in the Nigerian constitution."
However, the EU has dismissed the statement, insisting that it knows nothing about it
Agnes Doka, the EU's press officer in Nigeria, speaking on the issue, said the organisation did not enter into any alliance with the NDI as alleged in the letter.
Doka added that the EU has nothing to do with the said letter with regard to the general elections which was purportedly issued by Eric Mamer on Thursday, March 2.
INEC chairman finally replies opposition parties
Prof. Mahmood Yakubu, Chairman of the Independent National Electoral Commission (INEC), had said the call for his resignation by the Labour Party (LP) and the People's Democratic Democratic Party (PDP) is misplaced.
Some parties said they had lost confidence in the ongoing election process over the non-use of electronic transmission of results as stipulated by the Electoral Act.
At a briefing in Abuja, the opposition parties alleged that Saturday's elections had been manipulated.
Source: Legit.ng