Presidency: Why Atiku May Lose Saturday Election Revealed
It has been said that Atiku Abubakar, the presidential torchbearer of the PDP, may lose the February 25 presidential election
Ridwan Oyafajo, a legal practitioner, made the position known while citing the crisis rocking the PDP, the largest opposition party in Nigeria
Atiku is contesting for president in the 2023 presidential election for the sixth time after failing five earlier attempts since 1993
Atiku Abubakar, the presidential flagbearer of the Peoples Democratic Party (PDP), has been unsuccessful in his attempt to be the president of Nigeria up to five times.
Now a contender in the 2023 presidential election, he contested for the position in 1993, 2007, 2011, 2015, and 2019 but lost in all.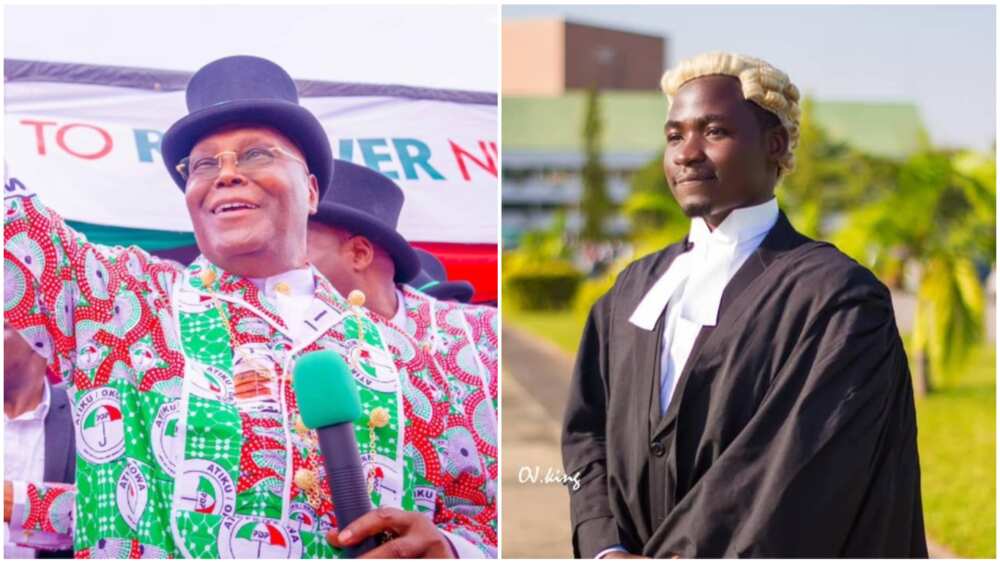 List of times Atiku has contested for president
The former vice president is on the ballot for the sixth time, having his former ally, Bola Tinubu, the All Progressives Congress (APC)'s candidate, as a strong challenger in the poll scheduled for Saturday, February 25.
However, in an interview with Legit.ng, Ridwan Oyafajo, a prominent lawyer in the Nigerian space, predicted that the six-time presidential candidate might lose in the forthcoming poll, citing the crisis rocking his party, the PDP.
The PDP has been plunged into crisis since the emergence of Atiku Abubakar as the party's flagbearer, with at least five governors of the party calling for the resignation of the party's national chairman as a precondition to support Atiku.
Latest about Atiku Abubakar, PDP, 2023 Election, Ridwan Oyafajo
Commenting on the situation, Oyafajo said:
"His party hasn't recovered from the blow that hit them after the conclusion of the primary elections that brought him as the flag bearer of his party. Some members of the party, too, are not comfortable with his choice of running mate, and they have vowed to withdraw their support for the presidential candidate.
"The candidate has a good manifesto and has been campaigning all around the country preaching his manifesto but having people listen to your campaign promises doesn't win you an election in Nigeria.
"This candidate has his supporters, but are they enough to win him an election? Time will tell. Even winning his state of origin might be difficult, let alone the whole country."
APC Crisis: Why Tinubu may lose forthcoming election, prominent lawyer gives analysis
Legit.ng earlier reported that Ridwan Oyafajo, a legal practitioner based in Ibadan, has commented on the chances of Bola Tinubu, the APC presidential flagbearer, in the forthcoming election.
Oyafajo said the daily hardship that many Nigerians are confronted with is that the ruling party will gradually lose its popularity among the voters.
The legal icon posited that the apparent disagreement between Tinubu and some elements in the Aso Rock could also make the APC lose in the poll.
Source: Legit.ng