2023 Elections: "Peter Obi is Not the Typical 'African Big Man' Leader," CNN Says
Peter Obi continues to attract the attention of global media organisations as Nigerians prepare to elect a new leader
The Labour Party presidential candidate was recently described in glowing terms by respected global media giant CNN
The multinational news channel noted that Obi is famed for his frugal approach and is seen as a 'Mr Clean' of Nigerian politics
FCT, Abuja - The Cable News Network (CNN) has described Labour Party (LP)'s presidential candidate, Peter Obi as "not the typical African Big Man" leader.
The international news channel based in Atlanta, Georgia, said that Obi is acknowledged as a reliable alternative to the two major candidates in the forthcoming presidential election.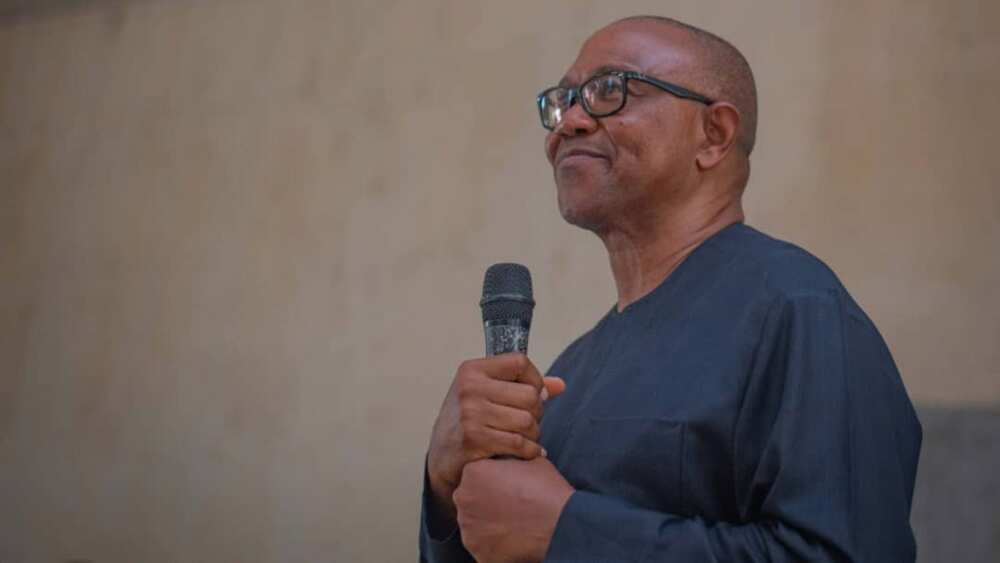 Obi, a former governor of Anambra state, is contesting the presidential seat with Bola Tinubu of the ruling All Progressives Congress (APC) and Atiku Abubakar of the Peoples Democratic Party (PDP).
Analysing the forthcoming polls, CNN noted:
"Obi eschews the excesses of the typical 'African Big Man' leader. He shuns a large entourage, flies economy class and carries his luggage. His "no frills" approach has attracted hordes of supporters, mostly young Nigerians who call themselves 'Obidients.'
"Obi is also the only Christian among the leading candidates. His southeastern region has yet to produce a president or vice president since Nigeria returned to civil rule in 1999.
"The ruling party's Tinubu, although from the religiously mixed southwestern part of the country, is a Muslim and also chose a Muslim running mate, fueling public anger over his choice.
"Described by Tinubu as "Mr Stingy," Obi, 61, is famed for his frugal approach and is seen as a 'Mr Clean' of Nigerian politics."
Obi gains numerical strength as Boot Party collapses structure for LP
Business Day reports that Obi's Labour Party increased its numerical strength, in terms of polling unit agents, following the collapse of Boot Party's structures into its fold.
According to the report, a delegation of the Boot Party's national leadership met with delegates of the LP on Tuesday, February 21, to provide moral and other support to help actualise Obi's ambition.
PA Ayo Adebanjo, the leader of Afenifere, the Yoruba Pan-Socio-cultural Group, chaired the meeting.
African Democratic Congress endorses Peter Obi for president
Earlier, the African Democratic Congress supported Obi as the next president of Nigeria.
According to a post on the official Twitter handle of the party, the endorsement follows the formation of a coalition with the Labour Party.
The endorsement was held in Abuja on Monday, February 20.
'He is seen as the candidate of the youth' - New York Times reports on Peter Obi
Legit.ng had earlier reported that the New York Times described Obi as the candidate of Nigerian youths.
In a report published on Saturday, February 18, the newspaper, with 8.6 million paid digital subscribers worldwide, noted that many young people in Nigeria are channelling their anger at the government to support Obi.
In an interview with the New York-based newspaper, Obi said that young people invest so much hope in him because the leaders they had known never cared for them or Nigeria.
Source: Legit.ng