Finally, Chatham House Speaks on Why Atiku Hasn't Joined Its Conversation Like Tinubu, Obi
Atiku Abubakar of the Peoples Democratic Party (PDP) is yet to respond to an invitation by the Chatham House Institute
This was disclosed by the director of the Africa Programme, Alex Vines, at the institute on Monday, January 16
According to Vines, Mahmood Yakubu, chairman of the Independent National Electoral Commission and Rabiu Kwankwaso of the NNPP will be at the institute on January 17 and 18
Atiku Abubakar, the 2023 presidential candidate of the Peoples Democratic Party (PDP), has failed to honour the invitation for a Chatham House conversation, the director of the Africa Programme, Alex Vines, has said.
Vines disclosed that the institute had sent an invitation to Atiku for a conversation just like it did with Peter Obi of the Labour Party and Bola Tinubu of All Progressives Congress (APC).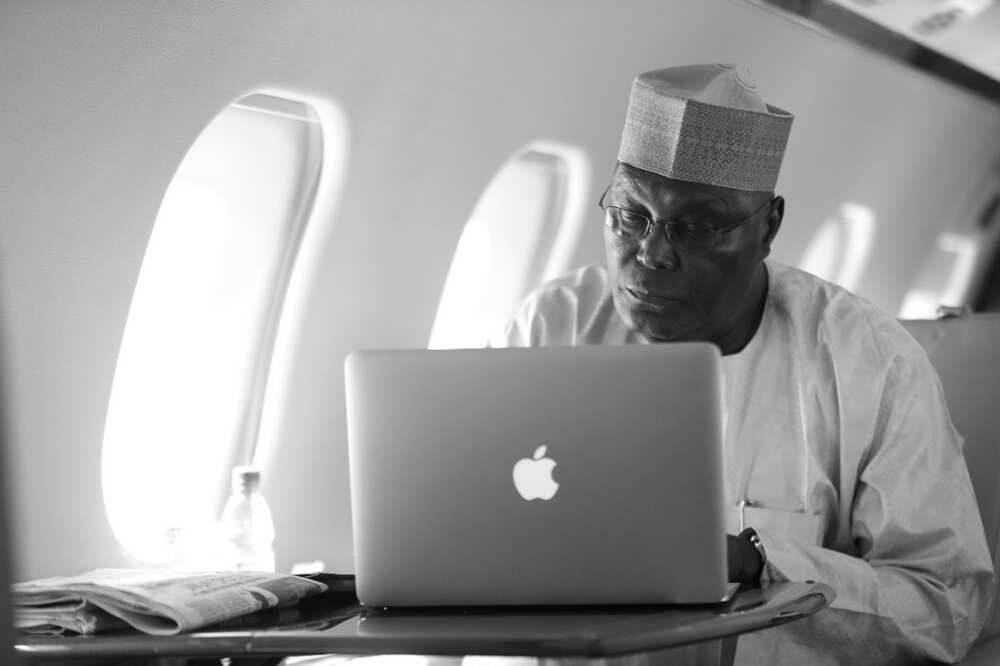 While delivering an opening remark when hosting Labour Party's flag bearer at the institute, Vines said Atiku did not respond to the invitation sent to him.
The Chatham House had earlier hosted the presidential candidate of the All Progressives Congress and is currently hosting Peter Obi at the institute.
During the event which was monitored by Legit.ng online Vines said the institute will host the chairman of the Independent National Electoral Commission, Mahmoud Yakubu, and the presidential candidate of the New Nigeria Peoples Party, Rabiu Kwankwaso.
Kwankwaso, INEC chairman to appear in Chatham House
According to Vines, Yakubu and Kwankwaso will be hosted on Tuesday, and Wednesday, January 17 and 18 respectively.
His words:
"We have sent an invitation to the candidate of the PDP Atiku Abubakar but he is yet to reply to our invitation."
53 years after civil war: Peter Obi says a new Nigeria is realizable, lists plans ahead of 2023 election
Peter Obi restated his commitment towards ensuring a new Nigeria once he is elected president in February.
The flag bearer of the Labour Party said the focus of every Nigerian across the globe is to make sure that the labour of their heroes past is not in vain.
According to the former governor, equity, justice and fairness will eliminate the growing activities of terrorists and criminals alike.
Finally, Labour Party reacts to Obasanjo, Edwin Clark's support for Peter Obi's 2023 presidential candidacy
The recent endorsement of Peter Obi by a former president, Olusegun Obasanjo and an elder statesman, Edwin Clark has continued to elicit reactions.
The Labour Party, the political platform under which Peter Obi is vying for the 2023 presidency has also reacted.
The party said that more endorsements are expected from top political leaders and well-meaning Nigerians.
Source: Legit.ng