53 Years After Civil War: Peter Obi Says a New Nigeria is Realizable, Lists Plans Ahead of 2023 Election
Peter Obi has restated his commitment towards ensuring a new Nigeria once he is elected president in February
The flag bearer of the Labour Party said the focus of every Nigerian across the globe is to make sure that the labour of their heroes past is not in vain
According to the former governor, equity, justice and fairness will eliminate the growing activities of terrorists and criminals alike
Peter Obi, the 2023 presidential candidate of the Labour Party, has said that despite all the hiccups facing the nation, achieving a new and desired Nigeria is realisable.
Speaking to journalists in Lagos state on Sunday, January 15, to mark the 53rd anniversary of the end of the civil war in Nigeria that lasted from 1967 to 1970, Obi said the country needs commitment from key leaders to achieve this task.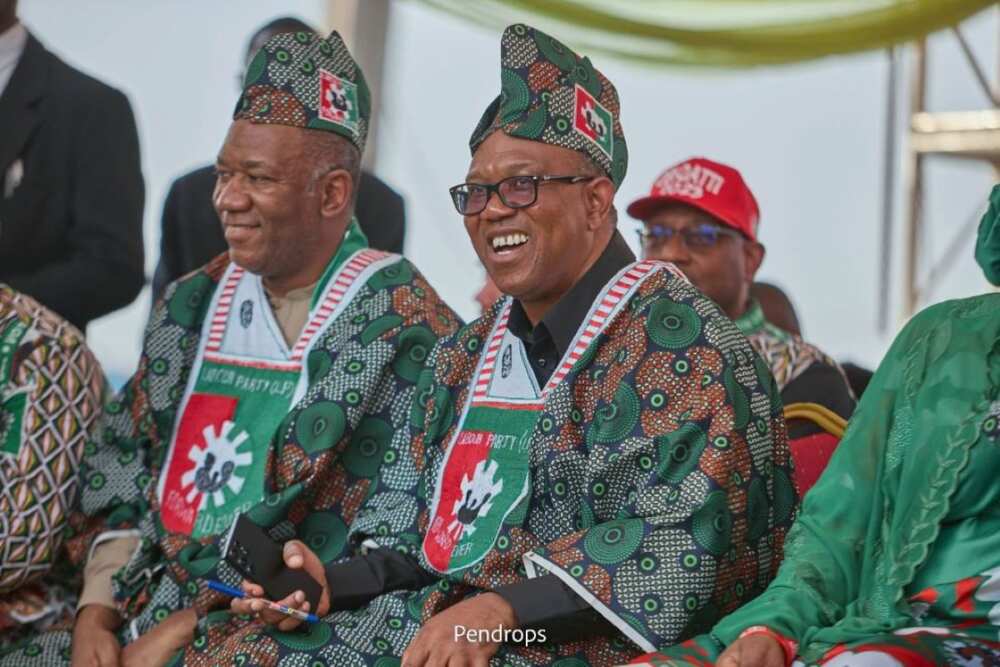 Obi noted that the time has come for Nigerians to accept the fact that the war has indeed ended, and ensure that Nigeria's rallying anthem, "though tribes and tongue may differ, in brotherhood we stand" remains everyone's focus.
Pledging to commit the rest of his life to ensuring that those things which led to the civil war do not reoccur, the former Anambra state governor said he will continue to work towards building an all-inclusive and progressive society where no individual or group will be estranged, marginalized, or excluded.
His words:
"I remain resolute that a New Nigeria that we are all proud of and patriotically committed to is possible and that it is a task that must be achieved!"
Securing Nigeria's unity
The LP presidential candidate explained that the task of securing and uniting Nigeria should be the people's only option, as it is possible for citizens to agree that the leaders and people of different sections of Nigeria have done admirably well, particularly in the years immediately after the war.
He added:
"From what I know of the South-East, the Igbo Nation, led by Ohaneze, has at every opportunity been unequivocal about its commitment to the unity, oneness, integrity, and progress of Nigeria, based on equity, justice, and an inclusive society.
"And I, Peter Obi, a proud Nigerian of Igbo extraction, I am most truthfully and wholly committed to that stand of One United, Secure and Progressive Nigeria.
"A working Nigeria with equity, justice and fairness will also definitely and effectively checkmate such extreme groups like Boko Haram and ISWAP."
Finally, Labour Party reacts to Obasanjo, Edwin Clark's support for Peter Obi's 2023 presidential candidacy
The recent endorsement of Peter Obi by a former president, Olusegun Obasanjo and an elder statesman, Edwin Clark has continued to elicit reactions.
The Labour Party, the political platform under which Peter Obi is vying for the 2023 presidency has also reacted.
The party said that more endorsements are expected from top political leaders and well-meaning Nigerians.
Video shows moment Peter Obi was saved from mob in southeast state by co-pilot
Peter Obi, the 2023 Labour Party's presidential candidate was saved by a co-pilot of his helicopter on Thursday, January 12.
The former governor of Anambra state was saved by the co-pilot from an uncontrollable crowd in Enugu state.
Obi has finished a town hall session at the University of Nigeria Nsukka when the crowd followed him to the waiting helicopter.
Source: Legit.ng