Emilio Estevez bio: age, birthday, father, children, net worth
Emilio Estevez is an American actor, scriptwriter, and director. Like their father, Martin Sheen, Emilio and his siblings are actors. The actor had roles in films like Tex, Repo Man, and The Outsiders.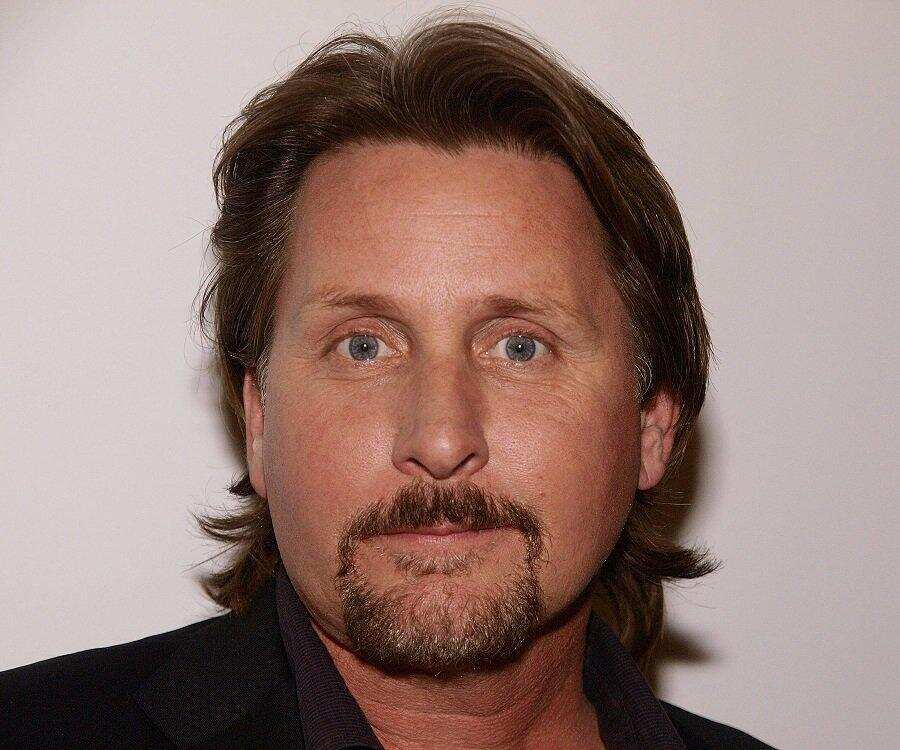 From a young age, Estevez had a fiery passion for acting. While in high school, he wrote and directed films with his friends using a hand camera gifted to him by his dad. He went on to direct several successful movies while appearing as a cast member on some.
When the actor is not memorizing a script or directing films, he is in the farm growing vines. He makes sales using the label Casa Dumetz. Read on to learn more about his career in acting and film directing and more.
Profile summary
Name: Emilio Estevez
Date of birth: May 12, 1962
Place of birth: Staten Island, New York, United States
Age: 57 years
Nationality: American
Height: 5 feet 7 inches (1.7 m)
Weight: 72 kgs
Zodiac sign: Taurus
Parents: Janet Templeton and Martin Sheen
Siblings: Ramon Estevez, Charlie Sheen, and Renee Estevez
Occupation: Actor, writer, director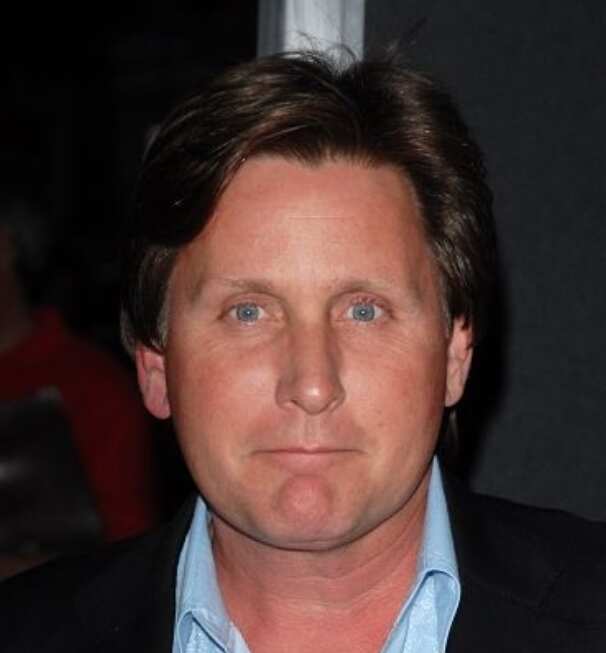 Emilio Estevez birthday
How old is Emilio Estevez? Born on May 12, 1962, the Emilio Estevez age is 57 years. He is an American, born in Staten Island, New York.
Emilio Estevez height
The actor stands at a height of 5 feet 7 inches (approx. 1.7 m). His weight is about 72 kgs.
Background
The actor and film director was born to Martin Sheen and Janet Templeton. Emilio is of mixed ethnicity as his dad is Spanish-Irish while his mom is English-Scottish.
His father, Ramon Gerardo Antonio, is an actor professionally known as Martin Sheen. Emilio Estevez father is popular for his role in films and TV shows like Badlands (1973), Apocalypse Now (1979), and Grace and Frankie (2015).
The actor has three siblings namely, Ramon Estevez, Carlon Irwin Estevez (Charlie Sheen) and Renee Estevez. Like him, all his siblings are actors.
Are Charlie Sheen and Emilio Estevez full brothers? Yes, they are. Unlike his younger brother, Emilio opted to use the family name to avoid riding on his father's success, who at the time was using the stage name 'Sheen.'
Out of all Emilio Estevez brothers, Charlie Sheen is the most popular. He appeared on Wall Steet, Young Guns and Hot Shots! Emilio Estevez and Charlie Sheen have an age gap of three years as Charlie was born on September 3, 1965.
Educational background and early years in acting
The scriptwriter began school at a public educational centre and was later transferred to a private school. His family moved to Malibu in 1968.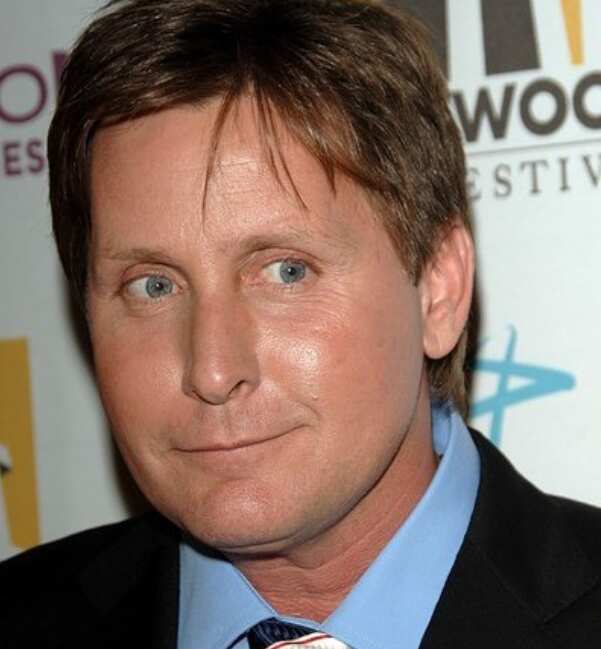 Emilio preferred public schools over private schools citing that the latter was for parents who could give everything but attention to their kids. He attended Santa Monica High School.
He tried his luck in scriptwriting when he was eight years old. He took a leap of faith and sent his scripts to the producers of Night Gallery. Unfortunately, it was not taken up.
When he was eleven, his dad gifted him a hand camera which he used it to film several movies. He shot the films with his brothers and friends, Rob Lowe, Chris Penn, and Sean.
He, alongside other actors like Andrew McCarthy, Rob Lowe, and Demi Moore, were in a group called Brat Pack.
Career in acting
In 1979, the actor traveled to the Philipines with his father to shoot the film Apocalypse Now. He was given the role of a messenger boy, but his role was not part of the final movie.
He had his debut on screen in 1980 when he appeared on Seventeen Going on Nowhere. Two years later, he starred in the film Tex, which was an adaptation of the book by S.E Hinton
In 1983, he was featured in The Outsiders. In 1984, he assumed the role of Otto Maddo in Repo Man. The next year, he was on Breakfast Club, a John Hughes production.
He wrote the script for That Was Then…This is Now. The film was taken up by Paramount Pictures, and even though it was released, it did not become a hit.
Career in directing
He made his debut as a film director on the film Wisdom. Apart from directing the 1986 film, he also took on the starring role of John Wisdom.
His other-directed films include The War at Home, The Way, and Men at Work. The film, The War at Home was received well and even received two ALMA nominations.
For TV series, Emilio directed episodes of Cold Case, CSI: NY, Close to Home and The Guardian.
Here is a list of Emilio Estevez movies:
Tex (1982)- as Johnny Collins
The Outsiders (1983)- as Keith Mathews
Nightamares (1983)- as J.J Cooney
Repo Man (1984)- as Otto Maddox
The Breakfast Club (1985)-as Andrew Clark
St. Elmo's Fire (1985)- as Kirby Keger
That Was Then… This is Now (1985)- as Mark Jennings
Maximum Overdrive (1986)- as Bill Robinson
Wisdom (1986)- as John Wisdom
Stakeout (1987)- as Bill Reimers
Men at Work (1990)- as James St. James
Freejack (1992)- as Alex Furlong
The Mighty Ducks (1992)- as Gordon Bombay
Loaded Weapon 1 (1993)- as Jack Colt
Another Stakeout (1993)- as Bill Reimers
Judgement Night (1993)- as Francis Howard
Late Last Night (1999)- as Dan
Sand (2000)- as Trip
Rated X (2000)- as Jim Mitchell
Arthur and the Invisibles (2006)- as ferryman
Bobby (2006)- as Tim Fallon
The Way (2010)- as Daniel Avery
The Public (2018)- as Stuart Goodson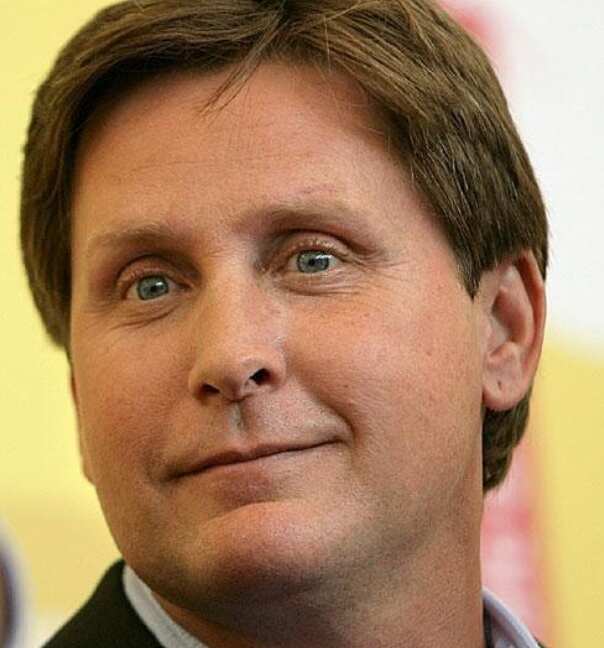 The actor also had roles in TV shows like:
Insight (1980)
In The Custody of Strangers (1982)- as Danny Caldwell
Funny, You Don't Look 200: A Constitutional Vaudeville- as himself
Nightbreaker (1989)- as Dr Alexander Brown
Saturday Night Live (1994)- as the host
The Legend of Billy the Kid (1994)- as himself
Dollar for the Dead (1998)- as Cowboy
Late Last Night (1999)- as Dan
The Guardian (2003-2004)
Cold Case (2004-2005)
CSI: NY (2005)
Close to Home (2005)
Criminal Minds (2005)
Two and a Half Men (2008)- as Andy
Music videos
The actor was featured in the video of St. Elmo's Fire (Man in Motion). The song was the soundtrack of the film with the same title. It featured the other cast members as well.
He also appeared in Jon Bon Jovi music videos for the songs Blaze of Glory and Say It Isn't So.
Awards and achievements
The actor has received several awards for his acting, scriptwriting and directing. Check them out below
In 1985, he was among the Promising New Actors of 1985 in John Willis' book, Screen World.
In 1989, he was the winner of Bronze Wrangler in the Western Heritage Awards.
In 2006, he was nominated for a Golden Globe Award.
In 2006, the movie Bobby (2006) saw him receive the Hollywood Film Award. He received a 7-minute standing ovation at the Venice Film festival.
He has been nominated five times for the ALMA Awards and twice for the Shorty Awards.
Relationships
Who was Emilio Estevez married to? He was in a relationship with Carey Salley from 1983 to 1986. Emilio Estevez children with Carey are two. Their son is Taylor Levi (born 1984) while their daughter is Paloma Estevez (born 1986).
He then married Paula Abdul, the singer and choreographer, in 1992. Paul was Emilio Estevez wife for only two years. Before that, he was engaged to Demi Moore.
He got engaged to Sonja Magdevski in 2006, and they live in Malibu. They grow orchids and grapes for the production of their wine.
Emilio Estevez net worth
How much is Emilio Estevez worth? The actor, writer, and director has had notable success in the entertainment industry. Over the years, he has garnered a sizeable amount of fortune estimated at $18 million.
Emilio Estevez house
The actor owns a million-dollar house in Malibu. The house worth $10 million is a 3700 square feet home with four bedrooms and four bathrooms. It also features a guesthouse and a wine tasting room detached from the main house.
He also has a swimming pool and a spa. He sources orchids and grapevines from his organic garden and sells them under the brand Casa Dumetz.
Even though Emilio Estevez was born into a family of actors, he managed to make a name for himself and create a fortune out of it.
Source: Legit.ng