Barbi Benton then and now: see recent photos of the model
If you have seen Barbi Benton at least once, you will not forget her radiant smile and shining eyes. However, the majority of pictures we can see and find on the internet were taken years ago. It is clear that people change with time, but what does this famous beauty look like now? Are you ready to take a walk down memory lane today?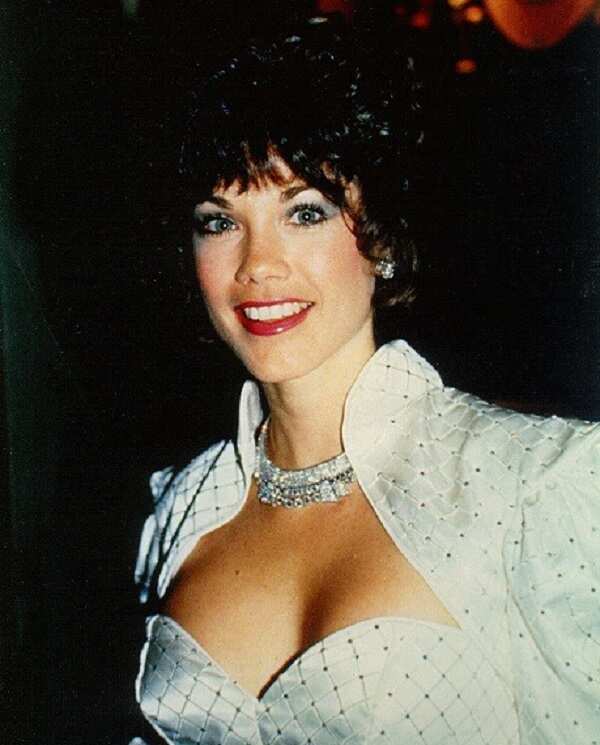 Barbi Benton today is an excellent example of how a woman can age without losing her gracefulness and beauty. She is almost as stunning now as she was decades ago when she was shining from Playboy covers and sleeves of her music discs. How does the lady do that? It seems she has discovered a secret spring of eternal youth and feeds her beauty every day!
What is there behind the shining young Barbi Benton images?
Barbara Lynn Klein was born on January 28, 1950, and the happy event took place in "The Big Apple". However, very soon after the baby girl's birth, her family moved to California, where she grew up. The last name suggests that Barbara is of German ethnicity, but it is not right. Her father (a military doctor) and mother (an investment counsellor) were said to be Jewish. The family settled down in Sacramento, and this was the place where the girl went to school and received her basic education.
The girl's beauty was notable even when she was very young. As a teenager, Barbara decided not to lose her chance to become famous and started her modelling career. It was visible at once that she had great potential. Who would ever doubt that such a bright beauty would remain unnoticed? So it happened that in a couple of years she was already invited to Playboy as a cover girl.
It was her star hour: the girl with heavy dark locks and bright eyes fell in love with Mr Hugh Hefner, the great founder of the men's magazine! Some people may say that it was a shameless calculation from the side of the young model because her career then survived a considerable elevation, but Barbara claims that everything was for real and the love was true.
READ ALSO: Ekaterina Lisina: height, feet, husband and hot photos
As a rule, a relationship like this, between a man over 40 and a teenage girl raise many eyebrows, and this story took place several decades ago when the rules of society were quite different. Still, the USA was quite familiar with Mr Hefner's ways, and it was not a big shock.
In her interviews, Barbara used to remember that Mr Hefner was respectful enough to ask her permission before holding her hand. These sweet memories have stayed with the woman through her life, and when Mr Hefner passed away in 2017, she was very sad.
The romantic story multiplied by her stunning beauty helped her appear on Playboy covers for four times: in 1969 as a July playmate, in 1970 as a March playmate, in 1972 as a May playmate, and in 1985 as a December playmate. Eventually, she found herself beside Hefner as a co-host of the show "Playboy After Dark": it was an extremely popular and spicy amusement at that time.
The 1970s turned into a career development for Barbara, not only due to the bright Barbi Benton photos on the covers but also due to the acting talent she discovered in herself. Even though these roles were quite far from being genial or very profitable, they allowed the young lady to discover her potential in diverse spheres. This understanding of her own various abilities helped her find another path to try in her life: singing.
Her musical career includes eight albums of country music of quite a good quality. Barbara did another thing to show the world that she was not just a lovely doll with a curvy body and a pretty face. Was it a coincidence or not, her songs were popular enough to reach the tops of American charts and even to cross the ocean and get to Europe's tops. Barbi Benton was conquering new heights one after another, and it seemed the world belonged to her until she met the man of her life.
Since 1979, Barbara has been successfully married to George Gradow. Their adorable children, Alexander and Ariana, were born in 1986 and 1988 respectively. Having given her care and time to her family, Barbara has been away from the limelight for a long time, and if you start searching for Barbi Benton images now, you will hardly find many.
She was noticed in a documentary dedicated to Playboy, the legendary magazine of her youth and the starting point of her fame, and in a reality series connected to the same subject. After all, her Playboy shoots gave her the most of her fame, and she never refuses to speak about it and remember the past times.
In 2012, Barbara was spotted in "Million Dollar Rooms", a reality show that presented to the audience the Gradow family's house in Aspen, Colorado. This appearance was a surprise for those who love to compare Barbi Benton then and now, as she was still fascinating at the age of 62 and not going to say goodbye to her appealing beauty.
What does Barbi Benton look like now?
Oh, she is still brilliant, that is what we can say about her now. She still has her radiant smile, and her hair is still thick and attractive. Even though fine lines are clearly visible on her face, she is still a gorgeous woman. Barbara is obviously one of those ladies who age like good wine and become only more elegant and classy with time.
The most recent big appearance Barbara made was in 2014 as she was invited to a live show and interviewed regarding the allegations of sexual assault connected to Bill Cosby. It has been almost five full years since that time, but the 69-years-old star keeps silent and low-profile, just as her husband and children do. This is probably because she has already got tired of her fame and of all those eyes on each bright and catchy Barbi Benton picture of the past years.
However, we are still able to compare a couple of rare Barbi Benton now and then images and see how a happy and loved woman who has found her mission and satisfaction in her family and home life still flourishes in spite of the age.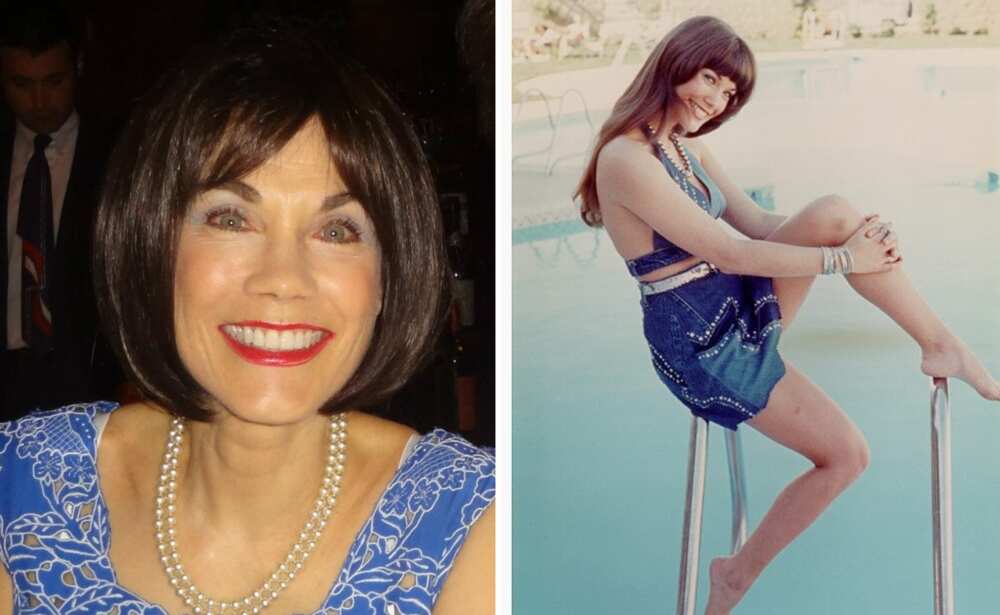 Even with a gap of more than forty years between these pictures, the famous Playboy star looks fresh, young, and radiant as in her early years!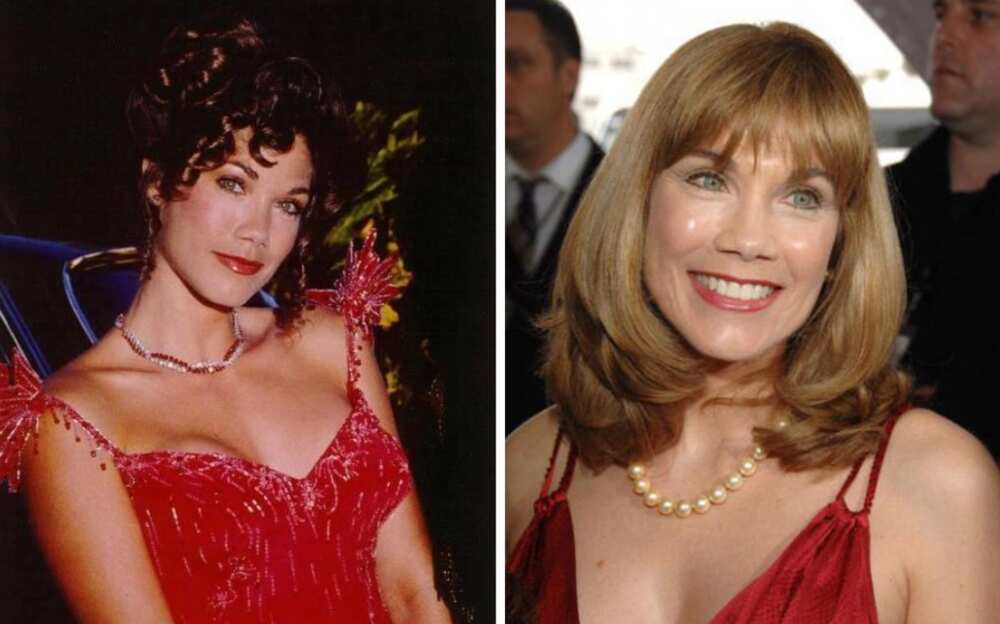 She still rocks this juicy red colour! Some women have this magical ability to shine even when the freshness and radiance of youth is long gone. This is, probably, the light of happiness from the inside.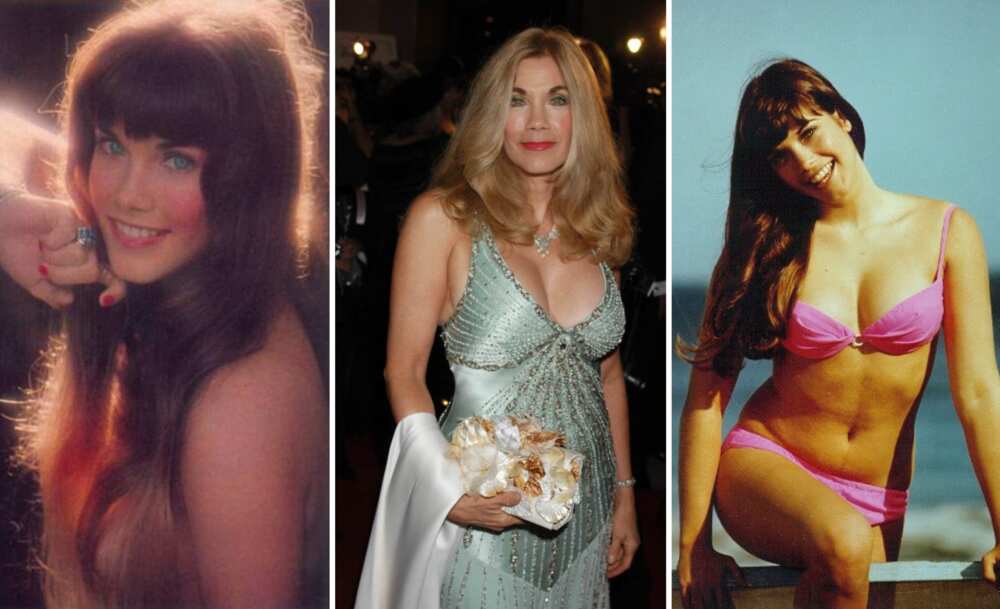 Well, these were some photos of the famous, incredible, charming Barbi Benton for you just to compare and watch the development of this feminine, appealing and luxurious beauty through the years.
READ ALSO: Somkele Iyamah biography and facts
Source: Legit.ng