2023: APC, PDP, LP Others in Trouble As INEC Issues a Strong Declaration
In the build-up to the 2023 general election, the electoral body, INEC has reiterated its readiness
INEC says it is ready to uphold the statutory provisions of the new electoral laws in the 2023 polls
The electoral body told Nigerians not to be alarmed as there will be no room for dubious activities at the 2023 polls
FCT, Abuja - Professor Mahmood Yakubu, chairman of the independent electoral commission (INEC) has vowed to uphold the new electoral laws and apply them in the forthcoming general election.
As reported by the Guardian newspaper, the INEC boss reiterated that there will be free, fair, and transparent electoral processes at the 2023 polls.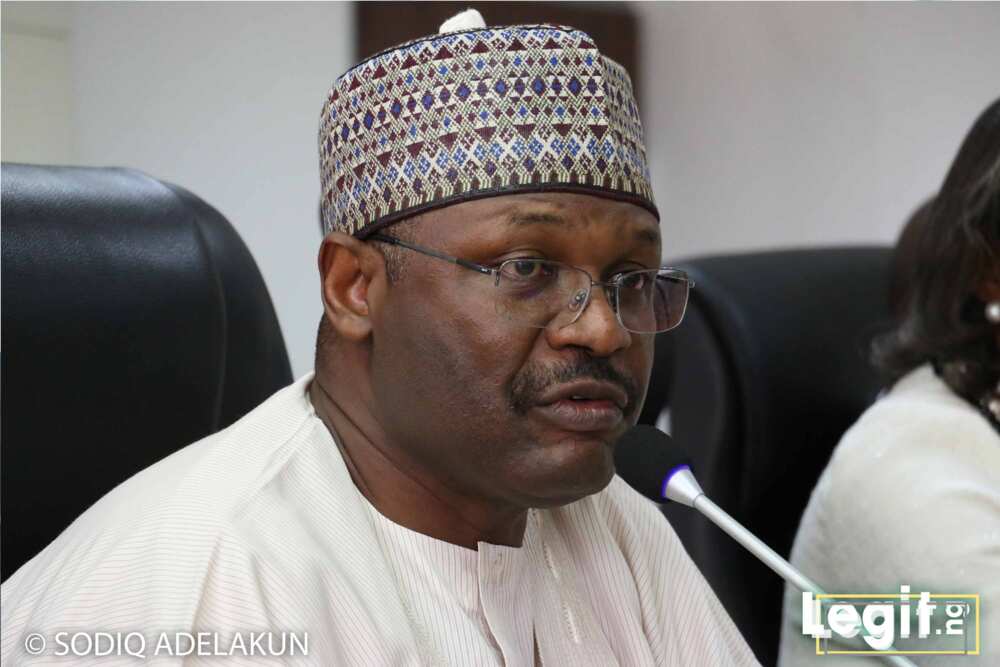 Prof. Yakubu made this declaration on Wednesday, August 3, at the 4th Memorial Lecture in honour of the Late Director-General of The Electoral Institute (TEI), Prof. Abubakar Momoh, who died on May 29, 2017.
Legit.ng gathered that the INEC boss was represented by the National Commissioner and Chairman, Board of Electoral Institute, Prof. Abdullahi Zuru.
At the event, Yakubu reiterated that INEC remains neutral and will be at its best to give Nigerians a free and fair election in 2023.
Electoral act: INEC chairman charges political parties with strict adherence
The INEC further charged political leaders and its leaders to be conversant with the new electoral act and some of the changes in it.
He said:
"These changes include amongst others, the conduct of early party primaries by political parties, technological changes in the electoral process;
"The Commission's power to review the decision of the returning officer and overvoting based on the number of accredited Voters."
INEC speaks on new innovation
He also disclosed that the 2023 general election will give room for the use of electronic devices in the accreditation process for voters, collation of results, and in the general conduct of elections.
Some of these electronic devices are the Bimodal Voters Accreditation System (BVAS), INEC Voter Enrolment Device (IVED); INEC Results Viewing Portal (IRev), and other technological devices.
Yakubu said:
"Please be assured that these innovations are intended to deepen the electoral process in our country.
"Their optimal performance in the just concluded gubernatorial elections in Ekiti and Osun States is an eloquent testimony to their electoral value.
"We shall only do more to consolidate their deployment."
2023: INEC drops update on fake PVC registration website
Nigeria's electoral body, INEC, has issued a notification that there is a fake website stating that there is an extension in the CVR exercise.
The electoral body, however, stated that the CVR exercise has closed as earlier stipulated on the official website of INEC.
INEC's spokesperson, Festus Okoye, stated that the commission has exclusive power to register voters and conduct elections in the country.
2023: INEC Reveals Category of adults who will be barred from voting
Meanwhile, the electoral body has also revealed that some categories of adults will be restricted from voting at the 2023 polls.
This new development was made available to newsmen via the electoral body's spokesperson, Festus Okoye.
The spokesperson revealed that adults who are found culpable of registering their PVC more than once will be penalized and barred from voting.
Source: Legit.ng