Nigerians Blast Buhari's Spokesman Garba Shehu Following His First Post on Twitter
President Muhammadu Buhari's aide, Garba Shehu, has been blasted by Nigerians for his immediate use of Twitter
The presidential spokesman tweeted at midnight that Nigeria gained "immeasurably" from the shutdown of Twitter
This however did not go down well with Nigerians who slammed him, asking him to tell the whole world the gains of the suspension
Presidential aide Garba Shehu has been criticised by Nigerians. This follows his first tweet a few hours after Twitter operations were formally restored in Nigeria.
Shehu had tweeted midnight that Nigeria gained "immeasurably" from the shutdown of Twitter when Nigerians tackled him.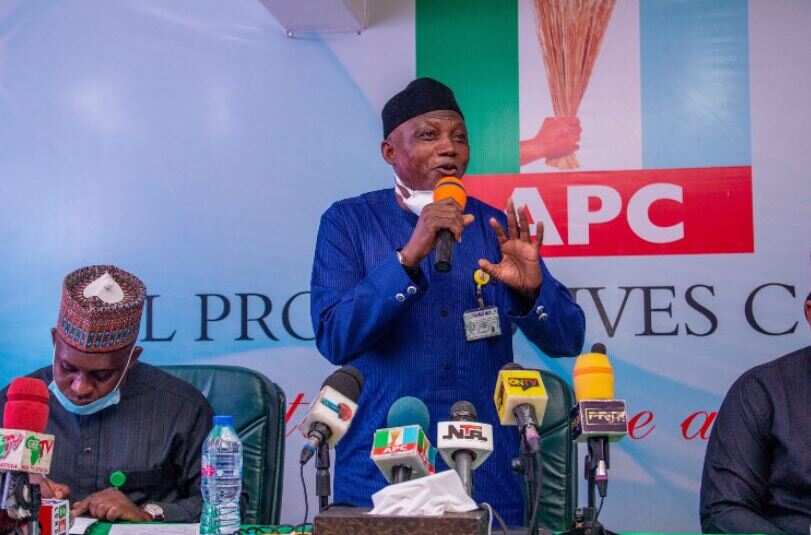 He posted:
"Welcome back – Let me join fellow countrymen and women in welcoming the resolution of the impasse between the Federal Government of Nigeria and Twitter Inc., leading to the laying of a "foundation for a mutually beneficial future with endless possibilities.
"I join the leaders of government in appreciating all Nigerians, "especially the vibrant Nigerian youths who have borne with the long wait to resolve this impasse," and as the government statement clearly says, the gains made from this shared national sacrifice are immeasurable."
According to the aide, Nigeria comes first.
Immediately after this, Nigerians asked him to state the gains of Twitter suspension.
A Twitter user, Onu'kwube @RayNkah, said:
"'Welcome back'? No. We didn't go anywhere. We've always been here. Speak for yourself."
Haastyculate added:
"No be you go welcome us. We never left twitter...we should be welcoming you and ur fellows in Cow Rock. But seeing as we don't like you lot, we won't be welcoming u...whatever happened to Crowwe app?"
Buhari's minister makes the first tweet
The lifting of the ban on Twitter by the Nigerian government has generated reactions from several quarters.
One of such reactions is from a senior advocate of Nigeria and the minister of state for labour and employment.
Festus Keyamo said Nigeria is better off with all the conditions met by Twitter.
FG finally lifts suspension on Twitter operations in Nigeria
After about seven months, the Nigerian government said it has now lifted the suspension of Twitter operations in the country.
Kashifu Inuwa Abdullahi, the director-general of the National Information Technology Development Agency (NITDA), made the FG's decision to lift the ban public.
Abdullahi explained that the development followed President Buhari's approval.
He said that the lifting of the suspension will take effect from 12 am, Thursday, January 13.
Source: Legit.ng