Why Nigeria Has Not Been Restructured, Jega Names Those Responsible
Prof Attahiru Jega says there is a need for the country to embark on short-term restructuring of the country
The former Independent National Electoral Commission (INEC) boss said this must be done the general elections in 2023
According to him, the mini restructuring will help in addressing some of the challenges facing the country
There is a need for a short-term restructuring according to former chairman of the Independent National Electoral Commission (INEC), Prof Attahiru Jega.
According to him, this restructuring must be carried out before the general elections in 2023. He insisted that this will help address some of the challenges facing the country.
However, he accused the National Assembly and the federal government of lacking the political will to restructure the country, Daily Trust reports.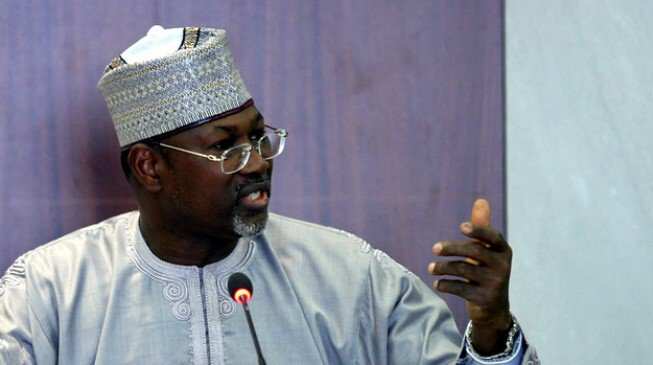 Jega stated this at the 2021 Public Lecture he delivered at the Achievers University, Owo, Ondo State, on Tuesday evening titled, "Towards stabilising the Nigeria federation."
He said:
"This makes the process time-consuming, overly contentious and controversial, and susceptible to filibuster, and likely derailment of the entire undertaking.
"Leaving the very important business of restructuring until very close to the next general elections has its own challenges, given that Nigerian politicians tend to shy away from taking tough decisions in the national interest, especially on seemingly controversial issues, too close to general elections."
Afenifere makes plan for actualizing restructuring before 2023, gives details
Meanwhile, Legit.ng had reported that the leader of the Afenifere group, Ayo Adebanjo on Thursday, November 11, said the Yoruba socio-political organisation would mount pressure on President Muhammadu Buhari to ensure Nigeria undergoes restructuring
Adebanjo said it is important that restructuring is actualised in Nigeria before the 2023 general election. Speaking at a press conference in Lagos, the leader of the group said for posterity's sake, he owes the younger generation a duty to speak truth to power and make necessary clarifications for his people on different issues.
Adebanjo also noted that despite an initial agreement to restructure the country before President Buhari assumed office, he (Buhari) has failed to heed the call of the people on restructuring. He also said that the president has failed to make any known stance on devolution of powers, fiscal federalism and state policing in Nigeria.
APC, PDP in trouble as Jega, Agbakoba, Utomi to launch new political party
In another development, Legit.ng reported that the political atmosphere is indeed tense as prominent persons in the country are seeking ways to create a new party. The reason for this move was to outclass the ruling All progressives Congress (APC) and the Peoples Democratic Party (PDP) who has so far failed in the delivery of its promises to Nigerians.
The NCFront made the disclosure on Friday, October 29, while announcing plans to launch a "credible alternative mega ideological party by November". While everyone is calling for restructuring, the National Consultative Front (NCFront) co-chairperson, Prof Pat Utomi will soon meet with Prof Attahiru Jega and Olisa Agbakoba (SAN)-led National Political Coalition on Electoral Reforms introduced on Friday, October 1.
This meeting is centred on the formation of a new political party in Nigeria and as well move the country to its promised land.
Source: Legit Nigeria