Afenifere Makes Plan For Actualizing Restructuring Before 2023, Gives Details
A Yoruba socio-political group is out to ensure that Nigeria is restructured before the 2023 general elections
The Afenifere group led by Chief Ayo Adebanjo said the president has reneged on some of the agreements they had before he assumed office in 2015
According to Chief Adebanjo, the group will pressurise the president for the restructuring of Nigeria which would also give room to social justice and equity for all
The leader of the Afenifere group, Ayo Adebanjo, on Thursday, November 11, said the Yoruba socio-political organisation would mount pressure on President Muhammadu Buhari to ensure Nigeria undergoes restructuring
Punch reports that Adebanjo said it is important that restructuring is actualised in Nigeria before the 2023 general election.
Speaking at a press conference in Lagos, the leader of the group said for posterity's sake, he owes the younger generation a duty to speak truth to power and make necessary clarifications for his people on different issues.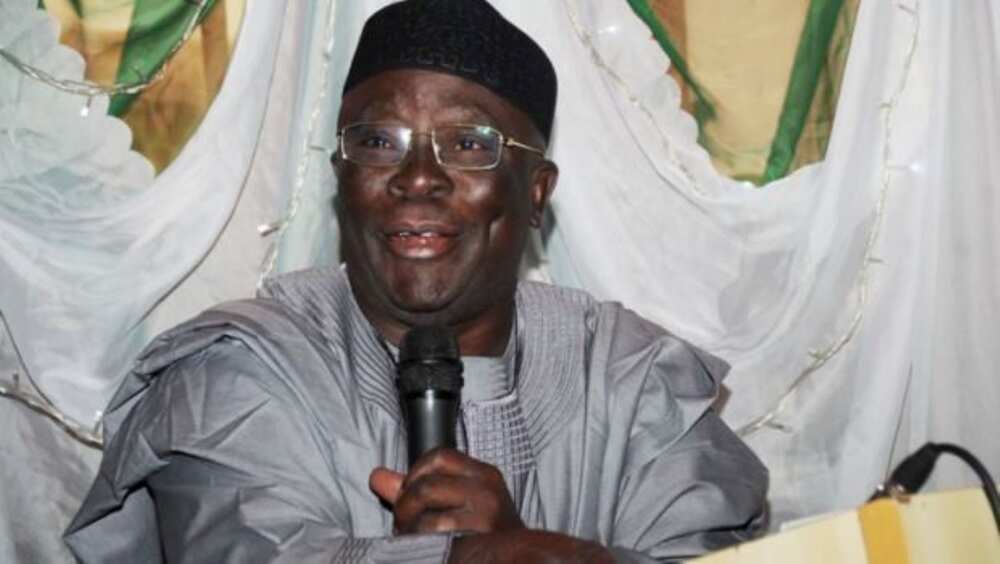 A need for the president to stick to an earlier agreement with the people
Adebanjo also noted that despite an initial agreement to restructure the country before President Buhari assumed office, he (Buhari) has failed to heed the call of the people on restructuring.
He also said that the president has failed to make any known stance on devolution of powers, fiscal federalism and state policing in Nigeria.
Vanguard also reports that Adebanjo said it is well known that Nigerians as a people are not anarchists or secessionists but true democrats who believe in social justice for all.
Noting that the Afenifere recognises that there is a democratically elected president, he said the group is not asking for his (Buhari's) resignation but charges the commander-in-chief to make restructuring Nigeria a reality.
He said:
"Let it be heard loud and clear; Afenifere shall be leading the Yoruba people to demand substantial restructuring before any fraudulent elections might be held in 2023."
"And the response of the Buhari regime to these equitable demands for restructuring the country along federalist lines, in order to restore it to its roots and original agreements, shall go a long way in shaping the position of the Yoruba people in the future."
"But let it be heard loud and clear; Nigeria is not only negotiable, it is evidently dying."
Afenifere's resolve on open grazing route in the southwest
Meanwhile, Legit.ng previously reported that Afenifere had condemned President Buhari alleged plan to re-open cattle routes in different states of the country.
The group also encouraged governors of various states in the southwest to kick against the move by the federal government to re-open cattle routes.
According to the leadership of the group, now is the appropriate time to kick-start the anti-open grazing law.
In another instance, the group called on the federal government to push for the review of the 1999 constitution before the 2023 general election.
Adebanjo said without a reviewed constitution for the nation, the 2023 election would be a sheer waste of time especially if the country is not restructured.
He made this call in the Ijebu-Ode area of Ogun state on August 31.
Source: Legit