Anambra Governorship Election 2021: 4 Reasons Why APGA Candidate Charles Soludo May Win
Though there are 18 candidates and political parties participating in the forthcoming November 6 governorship elections in Anambra state, a few candidates stand out and have stronger chances of emerging victorious than the other.
Among them is Professor Charles Chukwuma Soludo, the candidate of the ruling party in the state, the All Progressives Grand Alliance (APGA).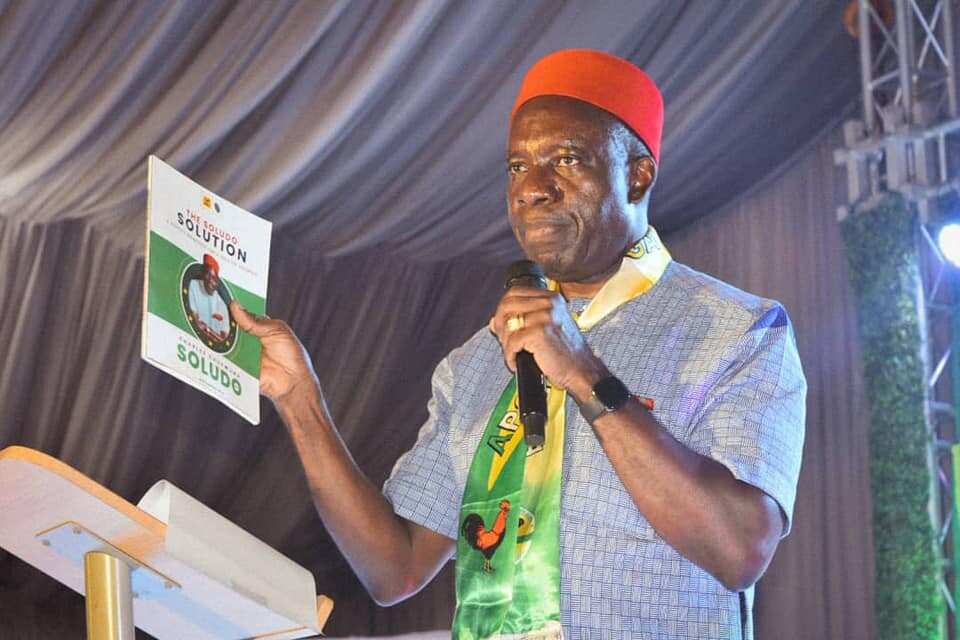 Here are four major reasons why the former governor of the Central Bank of Nigeria (CBN) may win the election.
1. Power of incumbency
One of the factors that make Soludo a strong candidate and potential winner is the power of incumbency.
In Nigeria and many other democracies across the world, the incumbent candidate or political party usually has a political advantage over challengers at elections.
For over 15 unbroken years, from Peter Obi to Willie Obiano, APGA has remained the party to beat in Anambra. It is also the only state the party is controlling in Nigeria. Though being a candidate of the ruling party does not guarantee the former CBN governor victory, it gives him some political edge.
2. Soludo's brilliant profile
Also, among the candidates contesting the Anambra guber poll, Soludo's profile stands out. Apart from heading the nation's apex bank, Soludo also has a unique experience of serving as an economic adviser for two of the country's presidents; Olusegun Obasanjo and Muhammadu Buhari.
As an economics professor, Soludo has also worked for various international financial institutions across the world.
3. Familiarity with Anambra people and the local politics
Meanwhile, as a former governorship candidate of the Peoples Democratic Party (PDP), 2010, Soludo's understanding of the political terrain of Anambra and his popularity among the Anambrians is not in doubt.
4. Performance at the governorship debate
On Monday, November 1, Soludo and the candidates of the All Progressives Congress (APC), Senator Andy Uba and that of the PDP, Valentine Ozigbo, went head to head in a heated governorship debate organised by Arise News TV.
Soludo had a good performance at the debate which may also win him more voters on Saturday, November 6.
Anambra 2021: Why Senator Andy Uba of APC may win
Meanwhile, in a previous piece, Legit.ng had also highlighted some key reasons why Senator Uba of the APC may also win the election.
Among them is the federal might. Uba's candidacy offers the best chance for the APC to occupy another state in the southeast region. He would most likely receive support from the APC government at the federal level to secure a win.
Also, Uba is an experienced politician. The APC candidate technically had even won a governorship election in Anambra before. In 2007, he was declared winner but was asked to step down after days in office when the Supreme Court ruled that his predecessor, Peter Obi, had not finished his tenure.
Source: Legit.ng