Anambra: Election Group Lists Things That Can Pose Serious Threat to Governorship Poll
There is possibility that the threat of IPOB will affect the forthcoming election in Anambra according to Yiaga Africa
Also the election advocacy group also claimed that the recent rise in cultism in the state will not help matters
Meanwhile, Yiaga Africa has blamed the INEC for failing to distribute Permanent Voters Card (PVC) to the 76,104 new eligible voters
Yiaga Africa on Friday, October 30, has released its observation ahead of the forthcoming gubernatorial election in Anambra state.
The advocacy group in a statement made available to Legit.ng claimed that election stakeholders have continued to show determination to ensure credible and peaceful conduct of the election.
However, YIAGA pointed out that some factors might affect the smoot conduct of the election.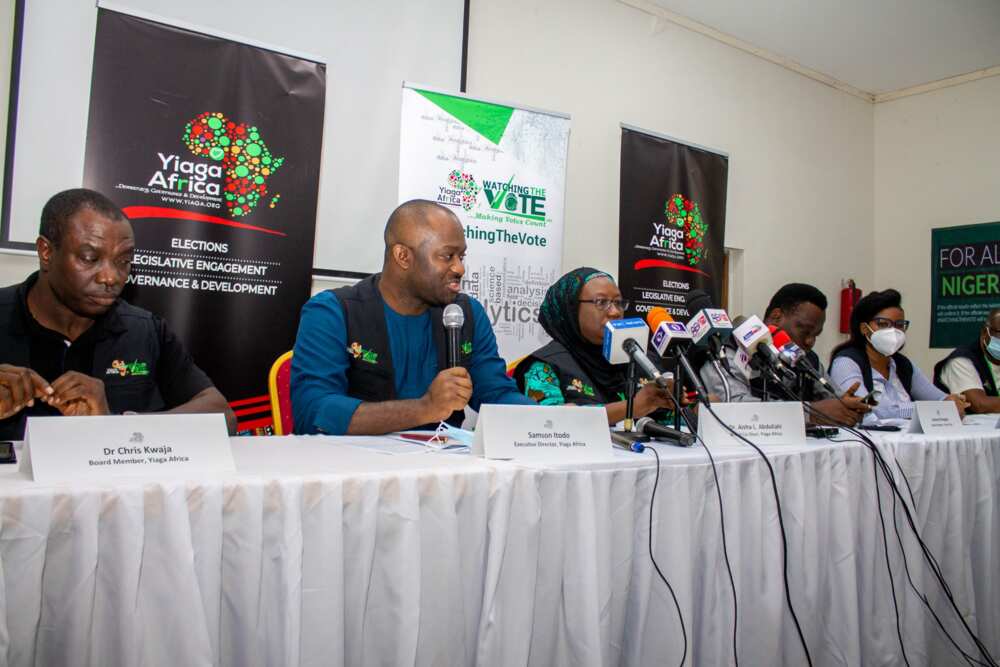 It listed the issues as follows:
1. The threat posed by the Indigenous People of Biafra (IPOB). IPOB has declared that there won't be election in the state.
2. Rise in the activities of suspected cult groups in the state
3. Failure to commence distribution of Permanent Voters Card (PVC) to the 76,104 new eligible voters
The statement:
"There however remain critical security concerns with the recent threats by secessionist groups to shut down the region if certain conditions are not met. This has continued to remain a major threat to the election as elections continue to draw nearer.
"The current volatility of the state has continued to hinder political party campaigns, voter education and mobilization as stakeholders continue to deploy more caution. For instance, political parties have resorted to campaign strategies like campaigns at close-door locations, media adverts rather than their traditional outdoor rallies and campaign trails.
"This has widened the existing gap between candidates and prospective voters especially because the avenues for engaging candidates and parties on the agenda is almost non-existent. In addition, is the current rise in the activities of suspected cult groups in the state which is also likely to increase the threat to security in the state.
Going further, Yiaga added:
"We commend INEC on its efforts to distribute permanent voters cards from previous registration exercises. However, Yiaga Africa is worried that, with less than 8 days to the elections, the Commission is yet to commence distribution of Permanent Voters Card (PVC) to the 76,104 new eligible voters who recently got registered during the Continuous Voters Registration (CVR) in the state. This, if not addressed, could potentially disenfranchise eligible voters."
Anambra election: Legit.ng's Jerrywright Ukwu nominated as #WatchingTheVote delegate
Meanwhile, Legit.ng's senior editor, Jerrywright Ukwu has been nominated as one of the journalists to cover the forthcoming Anambra governorship election by the promoters of #WatchingTheVote, a citizen-led observation initiative.
According to the promoters of the initiative, Jerrywright was selected in recognition of his extensive reporting of political activities in the Nigerian capital, Abuja, and beyond.
In December 2018, Jerrywright was selected by promoters of #WatchingTheVote, to participate in a two-day media training on youth candidacy and participation in politics organised by the BBC Media Action and Yiaga Africa.
Source: Legit.ng