List: Anambra Governorship Candidates Who Registered with Only WAEC/NECO Certificates
On Thursday, October 7, the Independent National Electoral Commission (INEC) released the final list of the candidates cleared to participate in the Anambra state governorship election scheduled to hold on Saturday, November 6.
According to the list, 18 political parties and candidates are participating in the election.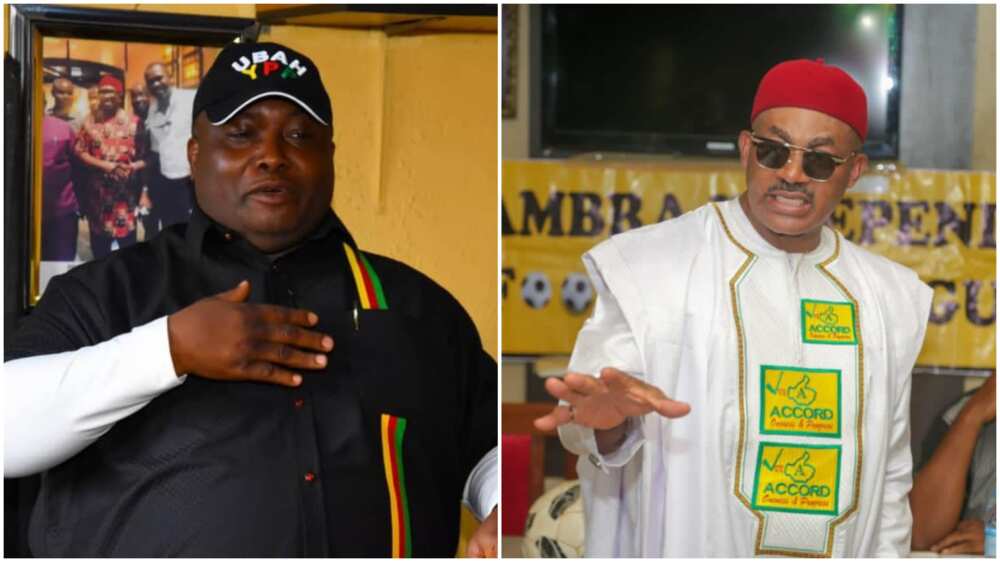 Out of the 18 candidates, six registered with the First Leaving School Certificate (FLSC), WAEC and NECO while the remaining registered with HND, B.SC and other advanced degrees, including PhD
It is, however, noteworthy that registering with lower degrees does not make any candidate less qualified as long as the degree is within the requirements of the Constitution.
To be elected as a state governor in Nigeria, the 1999 Constitution, Section 177, stipulates that an aspirant must have "been educated up to at least School Certificate level or its equivalent", among other requirements.
Below are the candidates who registered with the FLSC (Primary school), WAEC and NECO (Secondary school) certificates.
Maduka Godwin A (Accord Party) - FLSC, WAEC
Nwankwo Wilson Chidozie (African Action Congress, AAC) - WAEC
Prince Ume-Ezeoke Afam Luke Doughlas (Action Democratic Party, ADP) - FLSC, NECO
Azubuike Philip Echetebu (Action Peoples Party, APP) - WAEC
Nnamdi Nwawuo (Peoples Redemption Party, PRP) - FLSC, WAEC
Ifeanyi Patrick Ubah (Young Progressive Party, YPP) - NECO
Anambra election: What I'll do in my first six months in office if elected
Meanwhile, Senator Andy Uba, the governorship candidate of the All Progressives Congress (APC) in the Anambra election, has listed out what he would do in the first six months in office if elected as governor.
Among others, Senator Uba said he would conduct local government elections within the first six months of his first tenure as governor.
He noted the local government is the pillar of rural development, stating that the outgoing Willie Obiano administration had deprived people of the state of the grassroots governance that they deserve.
Anambra poll: INEC rules out postponement
Similarly, INEC has declared that the forthcoming governorship election in Anambra state would not be postponed.
A director in the commission, Chima Duruaku, disclosed this in a meeting with media executives in Awka, the state capital.
Legit.ng gathered that the commission said it would do everything to follow the law in the conduct of the Anambra election.
Source: Legit.ng