After Paying Rent for 2 Years, Nigerian Man Discovers Landlady Is His Former Girlfriend, Cries Out for Help
A Nigerian man has sought advice from netizens after renting a house owned by his former girlfriend
According to the young man, he feels perturbed over the fact that the woman spends hours at his place
Social media users have shared their thoughts about the video, with many advising him to leave the compound
A Nigerian man has opened up about his peculiar predicament after renting a new apartment.
After renting an apartment for two years, he was taken aback to discover that his landlady was his ex-girlfriend.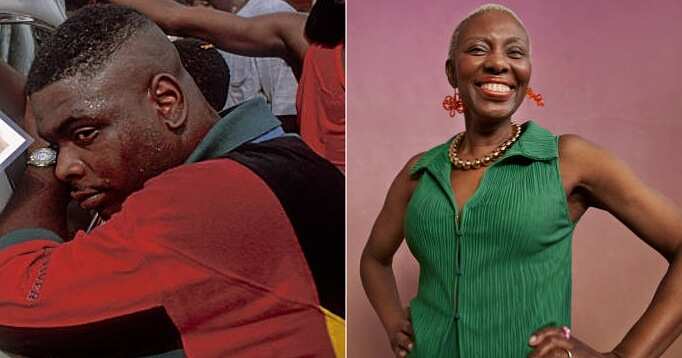 Despite being fine with her being his landlady, he felt uncomfortable with her constant presence in his apartment, spending over five hours daily.
Man raises concerns over landlady whom he dated years ago
In a post shared by Nwakego Nworie on the IGBO RANT HQ's Facebook page, he lamented that her children also began to watch television in his place due to their mother's frequent visits.
PAY ATTENTION: Follow us on Instagram - get the most important news directly in your favourite app!
He added that she takes care of his household chores, brings him meals, and shows disapproval towards female visitors.
Struggling to establish boundaries, the man seeks advice on how to handle this situation.
In his words;
"After paying 2 years rent for an apartment I just got. I moved in and discovered my landlady is my ex-girlfriend. We dated for two years before we had a breakup. And her husband is abroad. I have no problem with her being my landlady.
"My problem is. She spends over 5 hours of her time in my apartment every day. Her kids now prefer watching their zee-world program in my own apartment as a result of their mum's frequent stay in my apartment.
"She washes my dishes and does my laundry most time. I hardly cook because she brings me food morning, afternoon and night. She frowns at every female visitor that comes around me. The worst is she still calls me babe.
"The closeness is just too much for my liking and I don't know how to end it. Each time I try to stop her from doing all that she would turn sober and I would just let it go. Pls I need your advice. I haven't been here up to 3 months and I already paid for 2 years."
Reactions as man shares his predicament with landlady who was his former girlfriend
Floxy Chioma O said:
"Simply tell her u have bn transferred to another town or state if u work, then ask if she can refund ur money for a yr n six months, use this few months to get another apartment n leave for ur own good, unless ur story is nt true, or u are enjoying her company. Bt remember there will be pay bk time."
Okoroji Blessing said:
"The best for now is to bring your girl friend to come stay for sometime bc that woman d find knack ooooo. Conji no be your mate. Stop falling for her emotional black mail."
Nancy Kanu commented:
"Wahala pro max, please be careful and state ur stand, let her kn her limits, stop her from coming Inside ur room, avoid hard I know, na wahala dey come so ohhh. U better avoid it."
Sylvester Favour said;
"You can put it out for rent. Minus the months you have stayed. Tell her you're relocating."
Collins Obinna Ezechukwu said:
"Congratulations on your new wife and children."
See the post below:
Man cries out as landlord pursues him from house
Meanwhile, Legit.ng reported that a Nigerian man has narrated how a landlord chased him out of his apartment after six months. The man, identified on Twitter as @folastag said the painful part is that he used his money to renovate the house.
According to him, he moved into the apartment after spending millions to put it to his taste. He was surprised when the landlord suddenly slammed him with a quit notice without any good reason. The landlord claimed he wanted to put the house to family use, so he wanted it to be empty.
He wrote on Twitter:
"I went through one of the worst experiences of my life between August 2022 and January 2023. After moving into a new space in February 2022, spending millions to renovate and set up the space. The Landlord issued a quit notice exactly 6 months after."
Source: Legit.ng