Jonathan Cheban biography: who is Kim Kardashian's friend?
Jonathan Cheban is an American reality television celebrity and businessman. He is globally known for his recurring role on the popular reality television series Keeping Up with the Kardashians and its spinoffs. He also goes by the name Foodgod.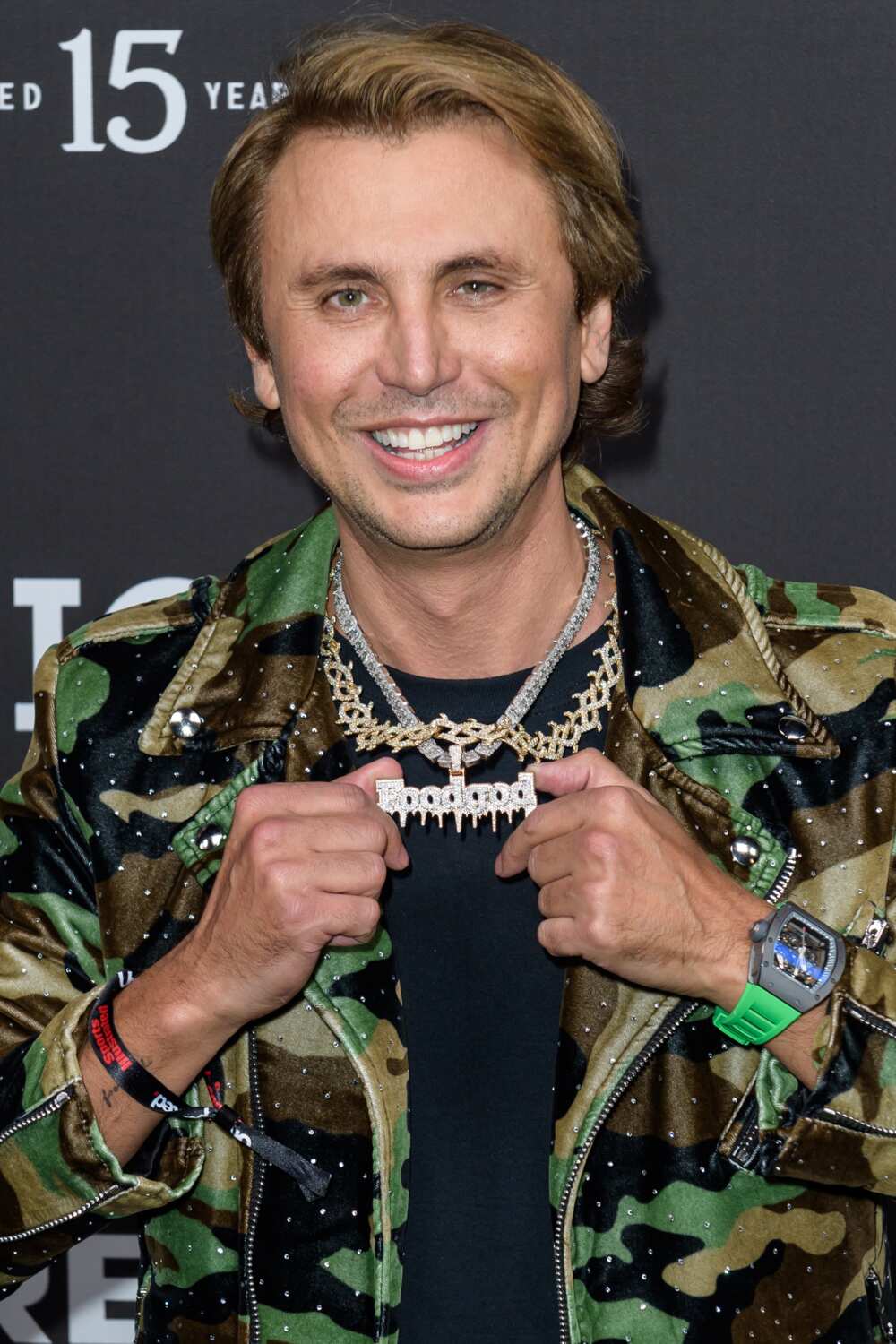 Сhеbаn іѕ аlѕо асtіvе іn vаrіоuѕ lіnеѕ оf buѕіnеѕѕ. He has achieved great success throughout his life. Being a friend to the Kardashians has also made him more popular in the entertainment industry.
Jonathan came from nothing, which he has touched on before. During an interview with Refinery 29, he stated,
"I had zero money. Everything is all self-made, every single thing. When people say they assume I'm just a lazy rich kid, I think, I've probably worked harder than you'll ever work in your life."
So what is Jonathan Cheban worth? A look at his biography will help you understand more about who Kim Kardashian friend Jonathan is and Jonathan Cheban surgery rumours.
Profile summary
Full name: Jonathan Cheban
Date of birth: February 21st, 1974
Birthplace: Moldova, Soviet Union
Age: 47 years (as of 2021)
Nationality: American
Ethnicity: Russian-Jewish
Height: 5 feet 10 inches
Weight: 71 Kgs
Profession: TV personality
Net worth: $9 million
Instagram: @foodgod
Twitter: @foodgod
Jonathan Cheban biography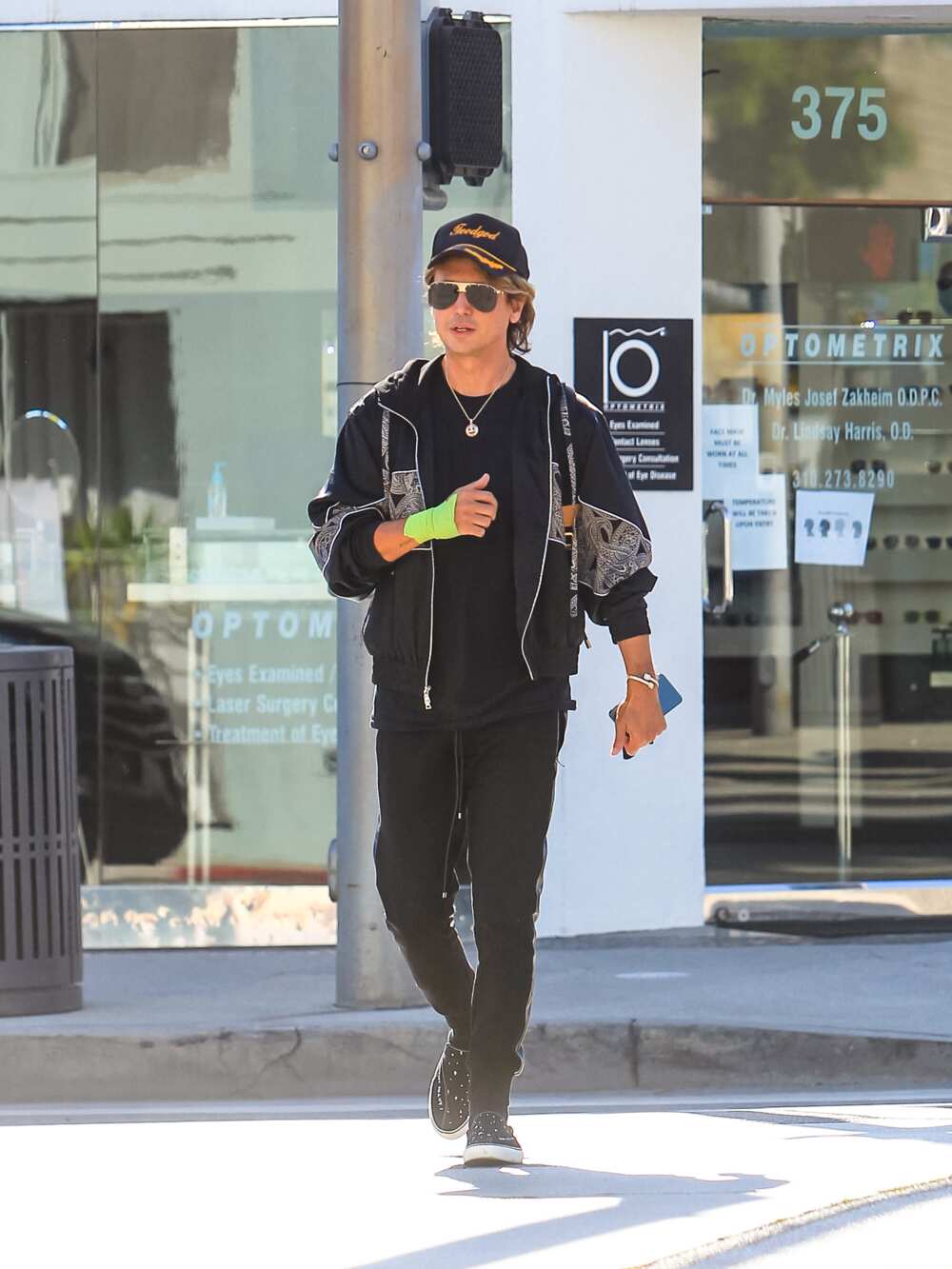 Jonathan was born on February 21st, 1974, in Moldova, the Soviet Union, to Russian Jewish parents Galina Cheban and Mikhail Cheban. His mother, Galina, is a real estate agent, while his father, Mikhail, was a diamond dealer.
His family moved to the United States when he was a child, and he grew up in Fort Lee, New Jersey.
Education
Jonathan attended Fort Lee High School. After completing his high school education, he attended Hofstra University, where he graduated with a Communications degree in 1995.
What does Jonathan Cheban do for a living?
Kim Kardashian's friend Jonathan is an entrepreneur with many credits under his name, including being a publicist, CEO, reality star, designer, restaurateur, and now, a self-proclaimed "Foodgod."
Career
After graduating from college, he went to work at Peggy Siegal's public relations firm in New York City. He also worked in the research department at The Late Show with David Letterman.
In 2001, he left that company to found Command PR, which has thrown parties for several rich celebrities, including Jennifer Lopez and Janet Jackson.
Cheban first gained public attention when he appeared on the famous reality TV show Keeping up with the Kardashians as Kim's friend. He appeared in several episodes of the show's spinoffs as well.
In 2010, Cheban starred in his reality show, The Spin Crowd, chronicling the lives of Cheban, Simon Huck, and their employees at his firm. The series' executive producer was reality-TV star Kim Kardashian. The show was cancelled after one season due to poor ratings.
In January 2016, Cheban entered the Celebrity Big Brother house in the UK to compete as a housemate on its 17th season. He voluntarily left the show within days.
In 2017, Cheban appeared on the second season of the UK's Celebs Go Dating.
Cheban film and TV shows
Here are some of the shows the actor has appeared in:
2009–present: Keeping Up with the Kardashians
2009–2013: Kourtney and Kim Take Miami
2010: The Spin Crowd
2011–2012: Kourtney and Kim Take New York
2016: Celebrity Big Brother
2017: Celebs Go Dating
2017: By Any Means as Phil Cohen (film)
2018: The Only Way Is Essex
2018: Food God
2018: Celebrity Family Feud
2019: Gemma Collins: Diva Forever
Jonathan Cheban girlfriend
Јоnаthаn Сhеbаn wаѕ іn а rеlаtіоnѕhір wіth mоdеl Аnаt Ророvѕkу frоm 2012 tо 2014. Currently there isn't any information regarding his current relationship affairs.
Kim and Jonathan Cheban's friendship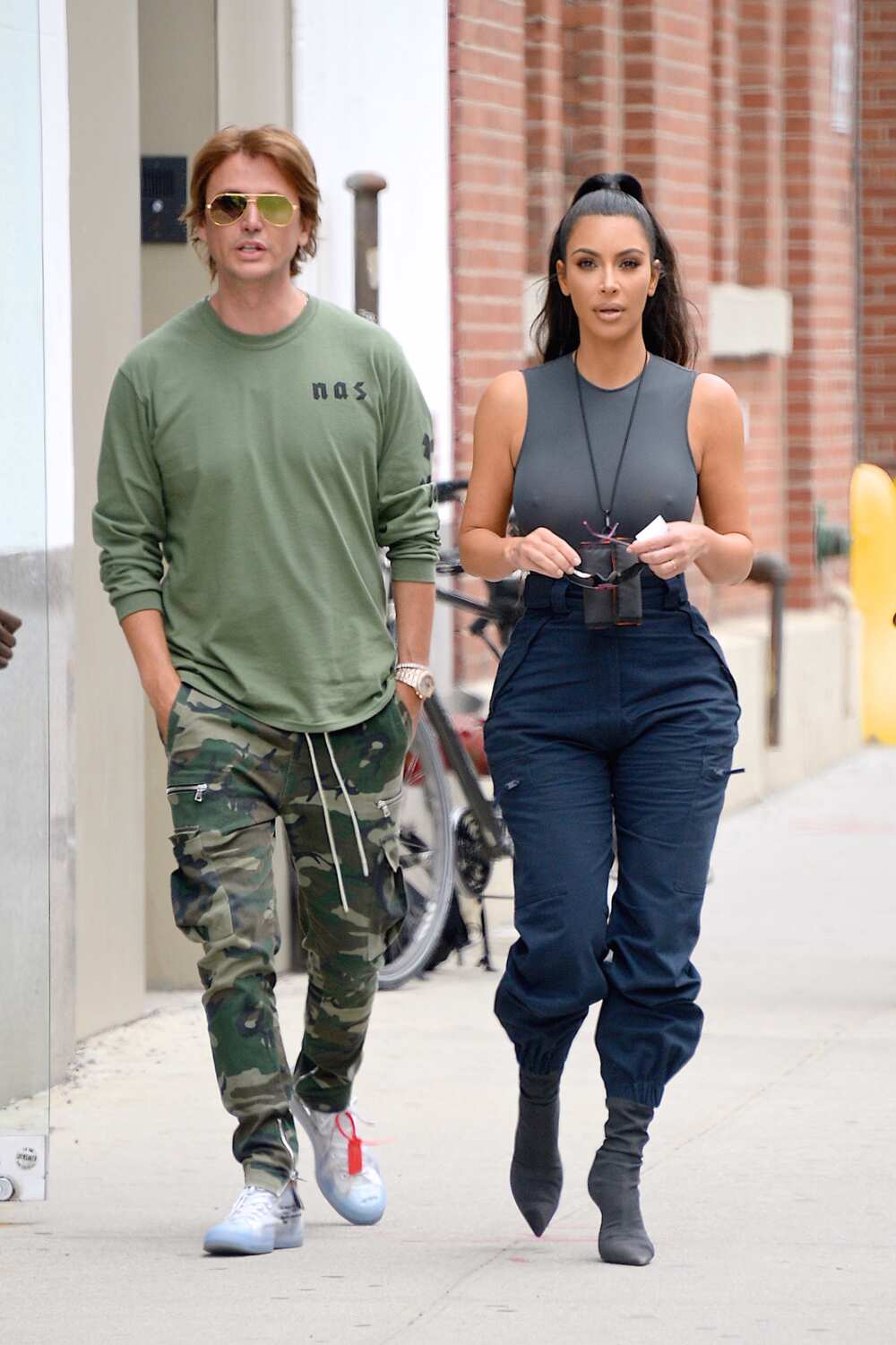 Jonathan and Kim meet at a party where they were seated next to each other. They got along instantly, and as they say, the rest is history.
Jonathan Cheban remained in Kim Kardashian's life and is one of the few friends she considers family. He has been by Kardashian's side through all of her highs and lows and even calls her out whenever she is wrong.
They have gone on vacations together, attended a list of events side by side, and are frequently seen on each other's social media pages.
How much is Jonathan Cheban net worth?
Jonathan Cheban net worth is estimated to be $9 million. He has accumulated most of his wealth from successful ventures like a restaurant, clothing line, and television shows.
Is Jonathan Cheban gay?
Many people have been questioning Jonathan's sexuality, whether he is straight or gay. The truth is Jonathan Kim Kardashian best friend gay allegations are not true.
Jonathan dated a woman named Anat Popvsky for three years. The pair split permanently in 2014.
Jonathan Cheban plastic surgery
Are Jonathan Cheban plastic surgeries actual? Jonathan Cheban Kim Kardashian has been rumoured to have gotten different plastic surgeries. This controversy began when he hit the Celebrity Big Brother House in the UK.
His face looked changed and sparkling, hence the rumors of him having done a cosmetic surgery. Some people claimed that Kim's friend Jonathan had had a cosmetic surgery for fuller and more refined skin. Many speculate that he also had eyelid surgery and a nose job.
Other ventures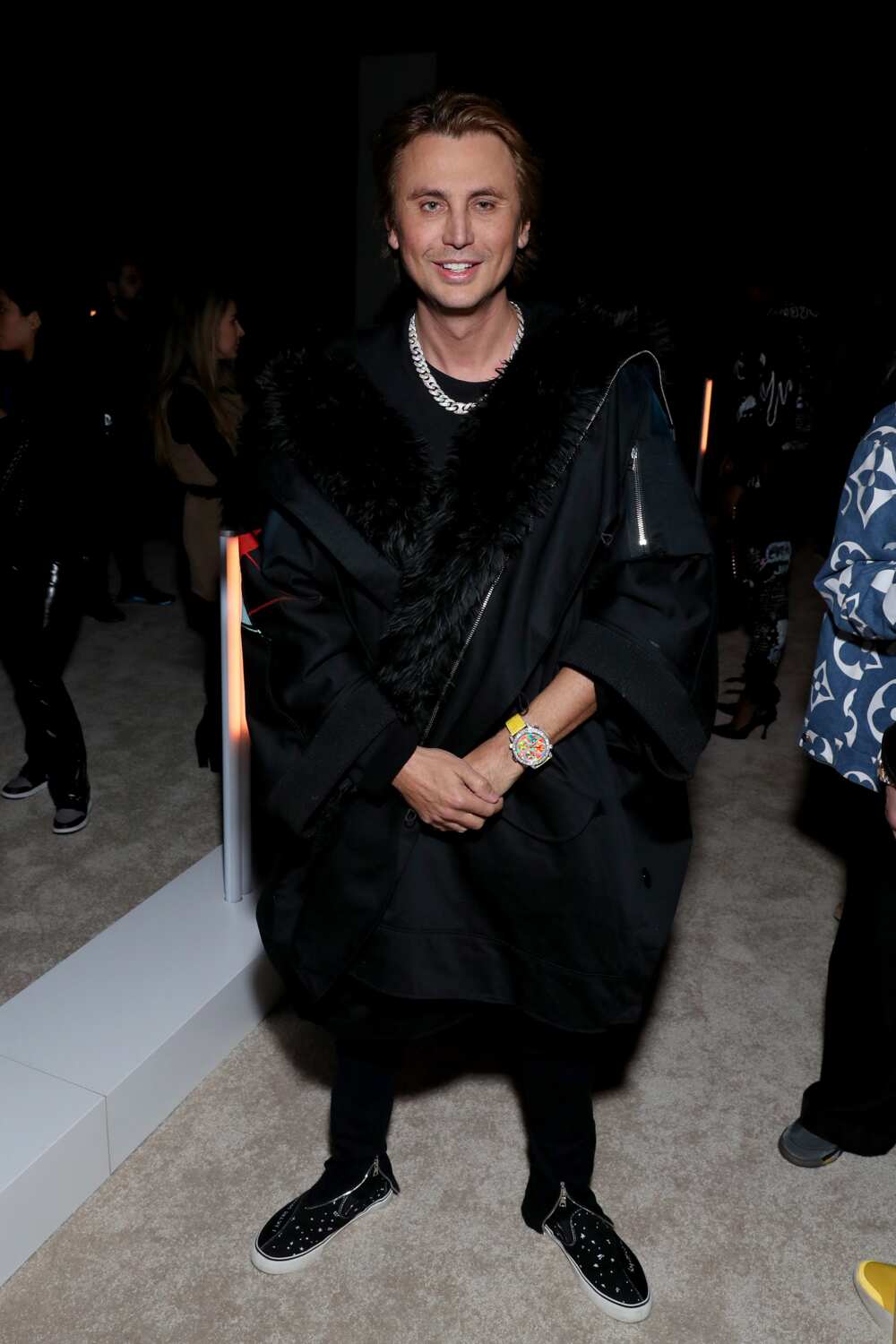 In 2008, Cheban launched his clothing line, Kritik.
He also has designed jewellry for Rich Rocks.
In late 2012, Cheban opened Sushi Mikasa, a restaurant in Miami.
On November 24th, 2013, Cheban co-hosted the Coca-Cola Red Carpet Live pre-show to the 2013 American Music Awards.
He also launched a new product called Glam Screen, a protective cover for smartphones that's also an HD mirror.
In 2014, Cheban launched The Dishh, an entertainment and lifestyle website that features what Cheban and his team consider to be the highest-quality foods, gadgets, and entertainment.
In February 2015, Cheban opened the fast-food restaurant Burger Bandit in Lynbrook, Long Island.
Јоnаthаn Сhеbаn іѕ оnе оf thе mоѕt fаmоuѕ rеаlіtу tеlеvіѕіоn ѕtаrѕ іn thе wоrld. Не hаѕ арреаrеd іn bоth Аmеrісаn аnd Вrіtіѕh tеlеvіѕіоn. Не gаіnеd more fаmе аftеr арреаrіng іn thе Каrdаѕhіаnѕ' ѕhоw.
READ ALSO: Sofia Jamora bio: age, height, measurements, ethnicity, net worth
Sofia Jamora is an American model and media personality. She gained fame after Frankies Bikinis noticed her photo post in a well-suited bikini.
As reported by Legit.ng, Jamora has also featured in Zayn's music video Let Me which gained much traffic in 2018. The star has also worked for online boutique Lolli Valfre's swimwear line.
Source: Legit.ng