Elizabeth Debicki bio: age, height, measurements, boyfriend
With less than ten years of experience in professional acting, Elizabeth Debicki has risen from a little known star to one of Hollywood's most-watched leading ladies. The young Australian actress is making her mark in the acting world.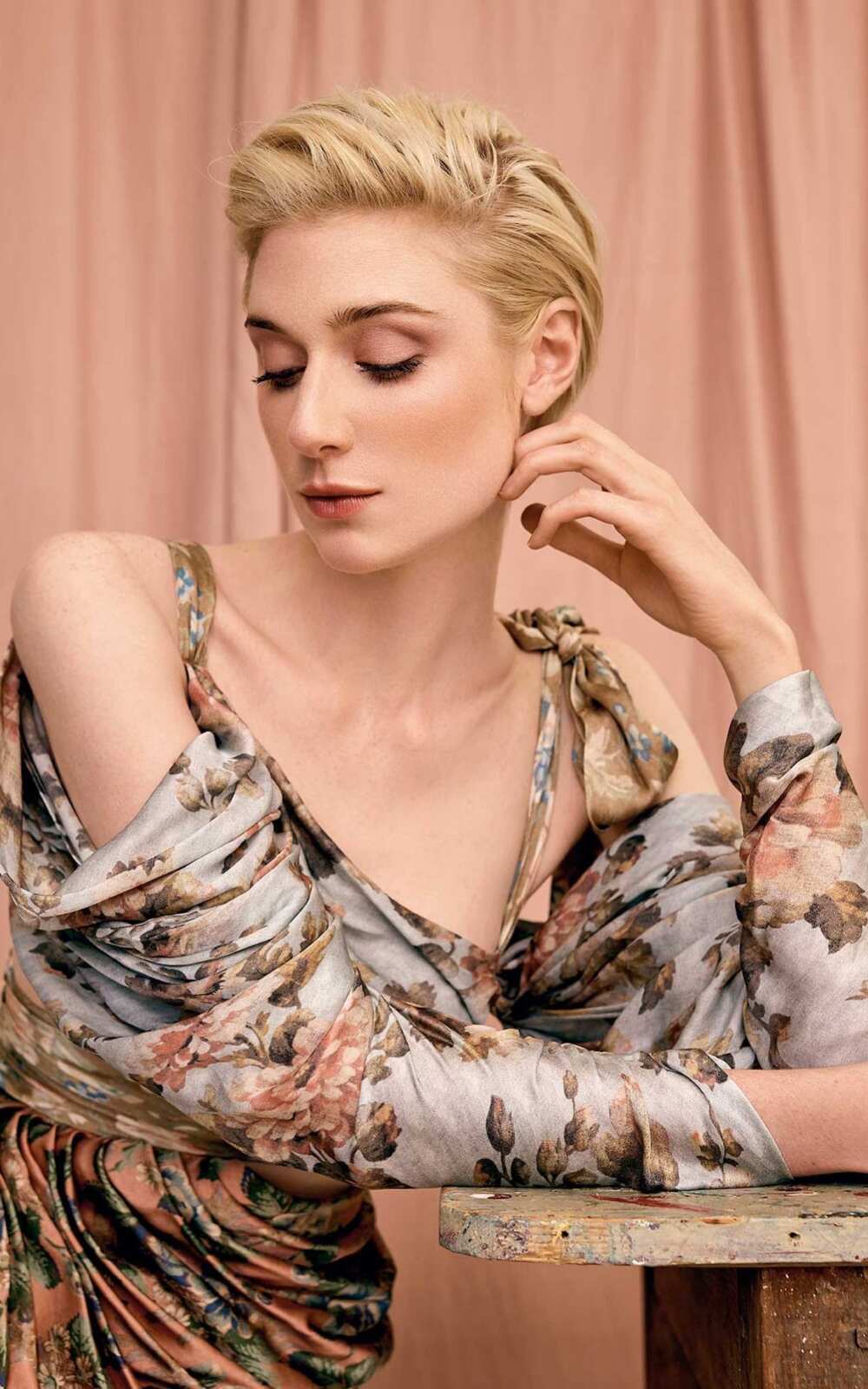 Here is all you need to know about the ballerina-turned-actress: her famous roles, background, and personal life.
Profile summary
Full Name: Elizabeth Debicki
Nickname: Liz
Date of birth: 24th August 1990
Age: 29 years old
Place of birth: Paris, France
Zodiac sign: Virgo
Nationality: French-Australian
Ethnicity: Polish (father) and Irish (mother)
Siblings: Two (A sister & brother)
Height: 6 feet 3 inches
Weight: 66 kgs
Eye colour: Blue
Hair colour: Blonde
Profession: Actress
Net worth: $2 million
Family and background
Where is Elizabeth Debicki from? She was born in Paris, France, to a Polish father and Irish mother. Her parents are both trained ballet dancers.
In 1995, Elizabeth, her parents, and two younger siblings moved from Paris to Melbourne, Australia. Growing up, she attended Huntingtower School in Eastern Melbourne, from where she graduated in 2007.
She was a bright student who got into law school. However, she wished to be an actor, and thus in 2008, she enrolled in the University of Melbourne's Victorian College of the Arts, where she studied Drama.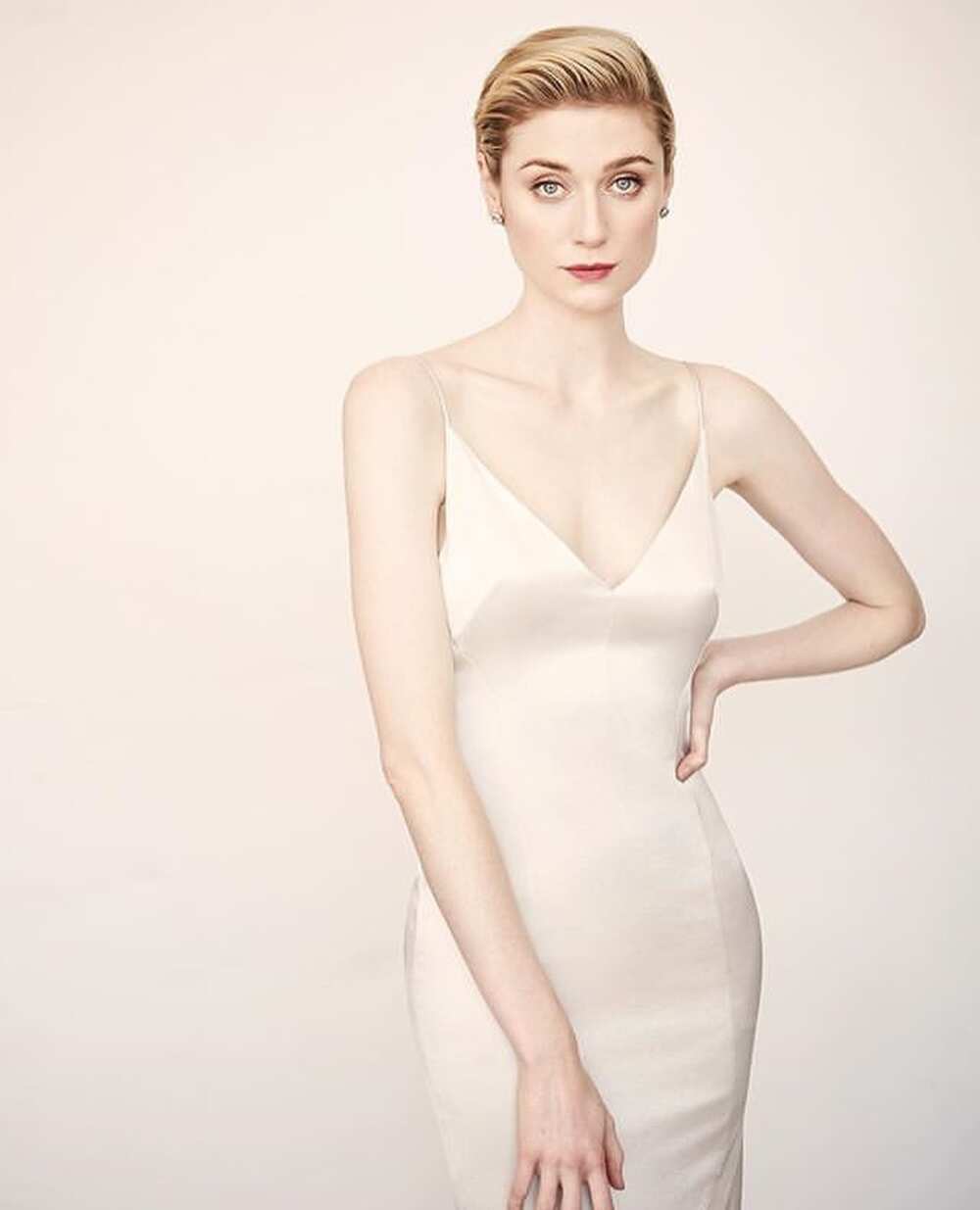 A year later, in 2009, the young star won the Richard Pratt Bursary for being an outstanding acting student. According to the actress, her first job after graduation was playing a bereaved mother in a drama with the Melbourne Theatre Company.
A fun fact about Debicki is that she took ballet classes when she was younger. She credits her dedication and discipline for her experience with this form of dance.
Where does Elizabeth Debicki live? When she is not in Los Angeles working on a film, the actress lives in London.
Is Elizabeth Debicki tall?
Worldwide, the average height for women is estimated to be about 5'0 to about 5 feet 6 inches, while men are normally about 5 feet 10 in countries with the tallest males.
When it comes to the actress, however, she is quite tall when compared to both men and women. With regards to this, how tall is Elizabeth Debicki? Elizabeth Debicki height is 6 feet 3 inches.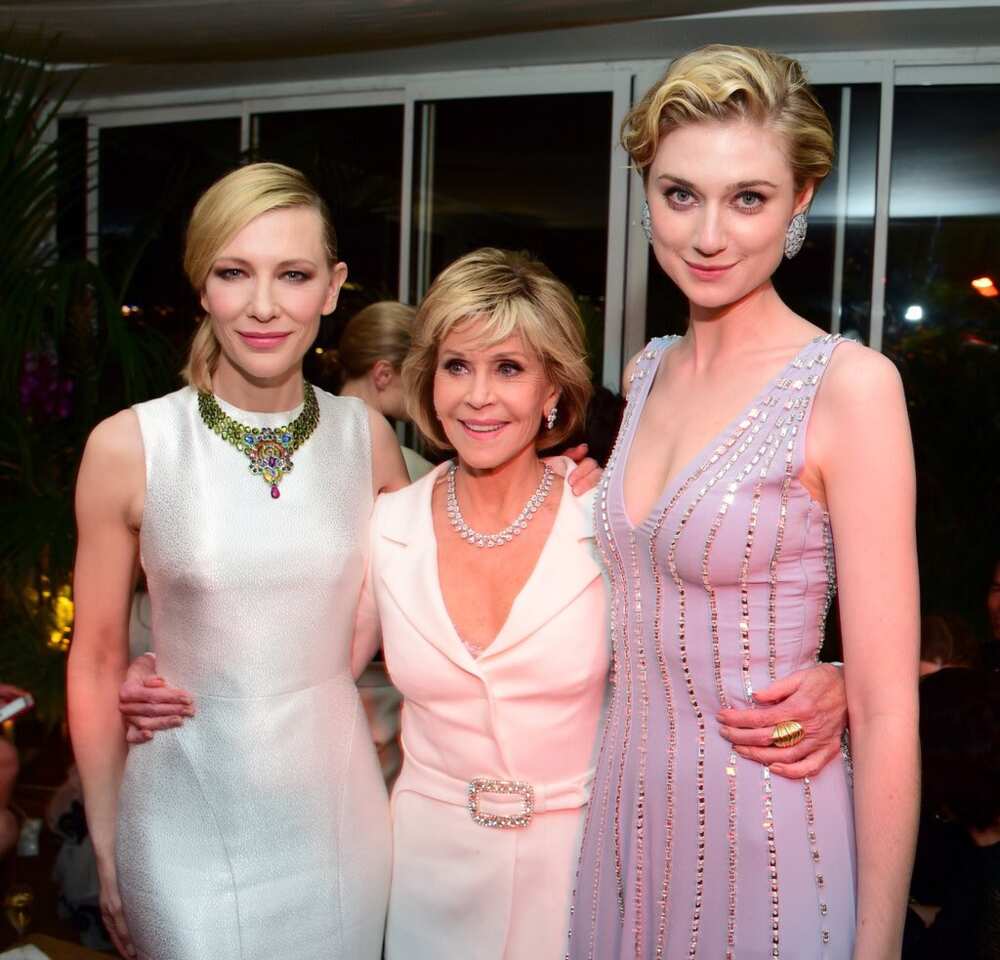 As for other Elizabeth Debicki measurements, the star has a gorgeous hourglass figure. Her body measurements in the bust-waist-hip ratio are 37-27-36 inches.
Elizabeth Debicki age
The Great Gatsby star was born in 1990, and she is currently 29 years old. She will turn 30 on 24th August 2020.
Elizabeth Debicki movies and TV shows
While her first big-screen role was as Maureen in 2011 in A Few Best Men, her breakout role came in 2013. Elizabeth Debicki Great Gatsby role as the professional female golfer and socialite Jordan Baker earned the star some much-deserved recognition in Hollywood.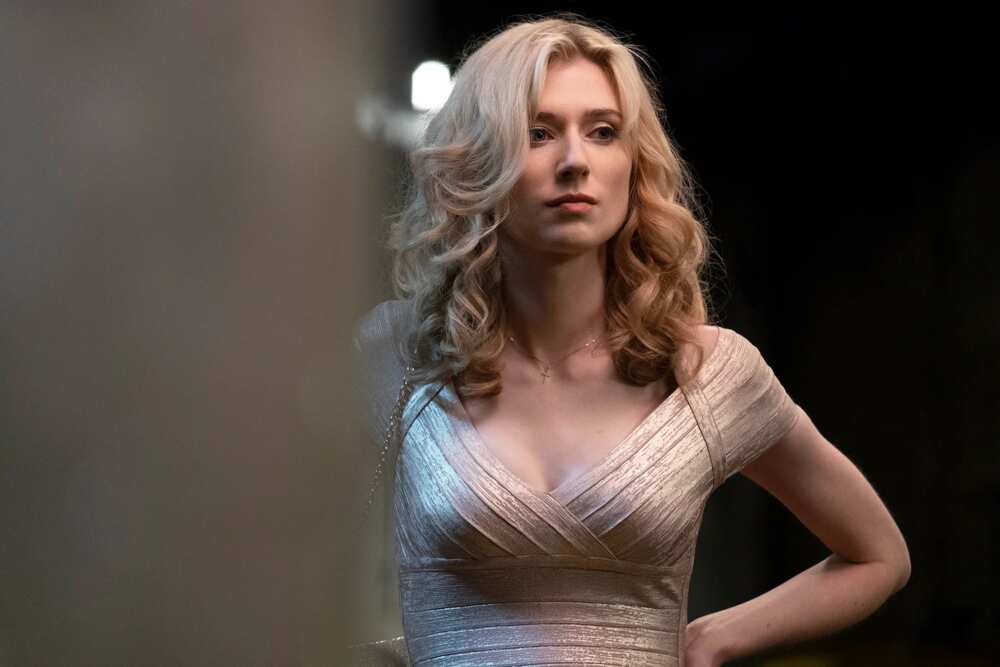 Since then, she has been working consistently and has even gone on to act in some great blockbuster movies. Here are some of the films, tv shows and characters that she has played so far
Gödel Incomplete (2013) - Serita
Rake (2014) - She played Missy in the third episode of the show's third season.
Macbeth (2015) - Lady Macduff
The Man from U.N.C.L.E. (2015) - Victoria
Everest (2015) - Caroline MacKenzie
The Night Manager (2016) - She played the character Jed Marshall in six episodes.
The Kettering Incident (2016) - She portrayed the role of Dr. Anna Macy for eight episodes.
Guardians of the Galaxy Vol. 2 - To those wondering, 'Who played the High Priestess in Guardians of the Galaxy 2?', the role was played by Debicki.
As Ayesha, aka the high priestess, she was unrecognizable due to the gold paint that covered her from head to toe. She will be reprising this role in the third installment of the movie in 2021.
Valerian and the City of a Thousand Planets (2017) - She voiced Emperor Haban-Limaï in the film.
Breath (2017) - Eva
Peter Rabbit - She was the voice of the rabbit, Mopsy.
She voiced the character again in Peter Rabbit 2: The Runaway. While the film is complete, the release date was pushed to 15th January 2021 due to the COVID-19 pandemic.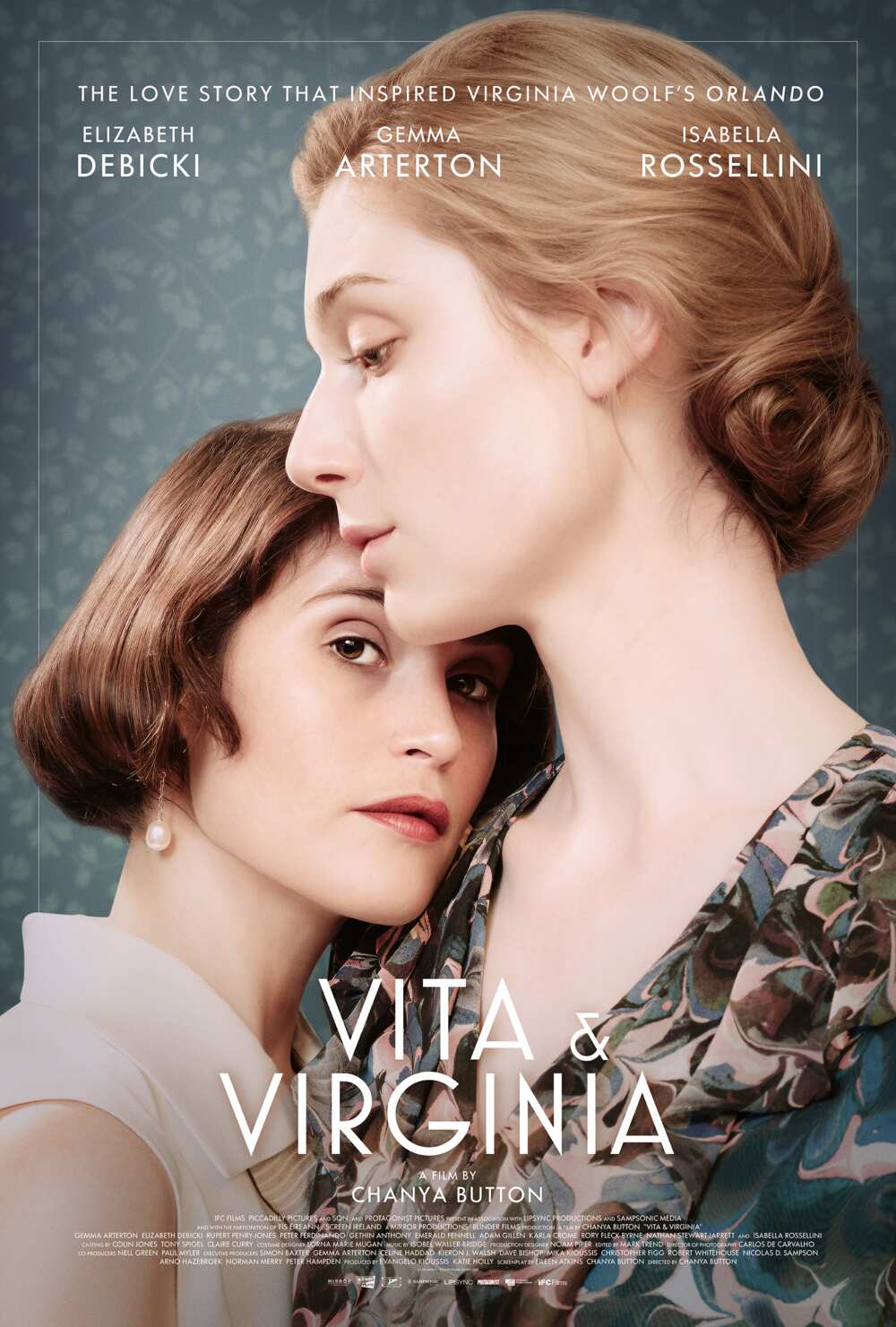 The Tale (2018) - Mrs. G
The Cloverfield Paradox (2018) - Jensen
Widows (2018) - Alice
Vita & Virginia (2018) - Virginia Woolf
The Burnt Orange Heresy (2019) - Berenice Hollis
If you would like to watch Elizabeth Debicki movies on Netflix, the films currently available on the streaming service in the UK include;
Peter Rabbit
The Great Gatsby
The Cloverfield Paradox
For those who are located in the United States, the movies available are Breath and The Cloverfield Paradox.
Elizabeth Debicki dating history
Who is Elizabeth Debicki boyfriend? Is she married?
In 2016, after the TV series The Night Manager aired, many of the show's fans believed the actress and her co-star Tom Hiddleston were dating.
The actress has previously described Tom as basically perfect. In an interview with Telegraph, she said
He is just so darn handsome and such a courteous gentleman that it was almost impossible not to fall completely in love with him.
Due to these comments and their on-screen chemistry, Tom Hiddleston was believed to be Elizabeth Debicki boyfriend. However, neither of the stars confirmed these rumours.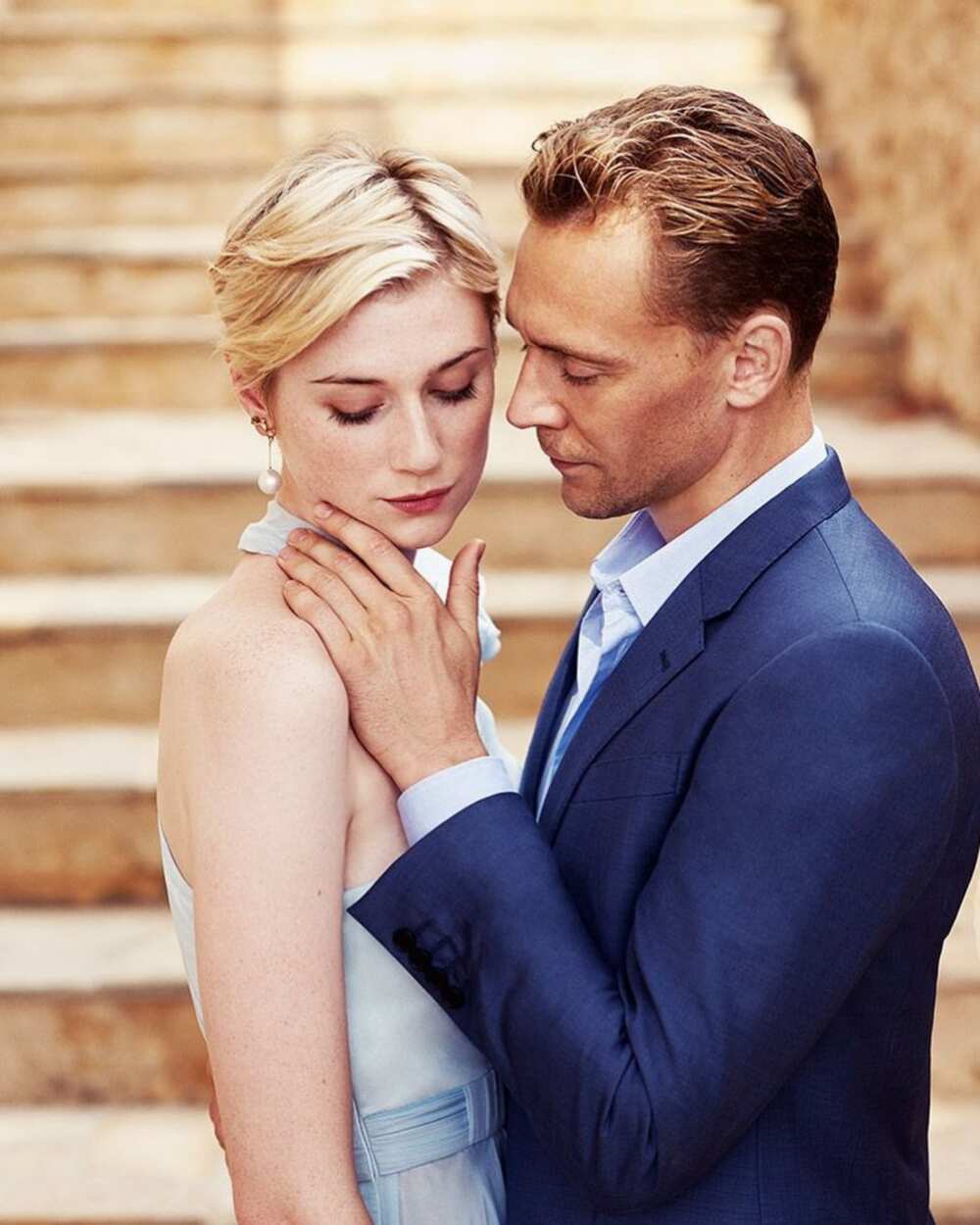 Ordinarily, men like to date shorter women, while women prefer taller men. While the actress is very tall, she has admitted that she has dated shorter men.
According to the star, when it comes to romance, height is not an issue to her. What she is more interested in is a person who is normal, honest, and with whom she can hold an intelligent conversation.
While she is not married yet, Elizabeth Debicki husband in the future might just be a couple of inches shorter than her.
Social media
Unlike many celebrities who love being on social media and sharing tidbits of their lives with fans, Debicki has been adamant about her privacy.
The actress believes that because of the scrutiny celebrities are always under; it is a good idea to keep some parts of her life private.
I feel like the thing I want out in the world is my work, and I have always believed, and it is the way I approach my work that I and the work are separate. I just want the work to speak and people to receive it the way they will without anything influencing it.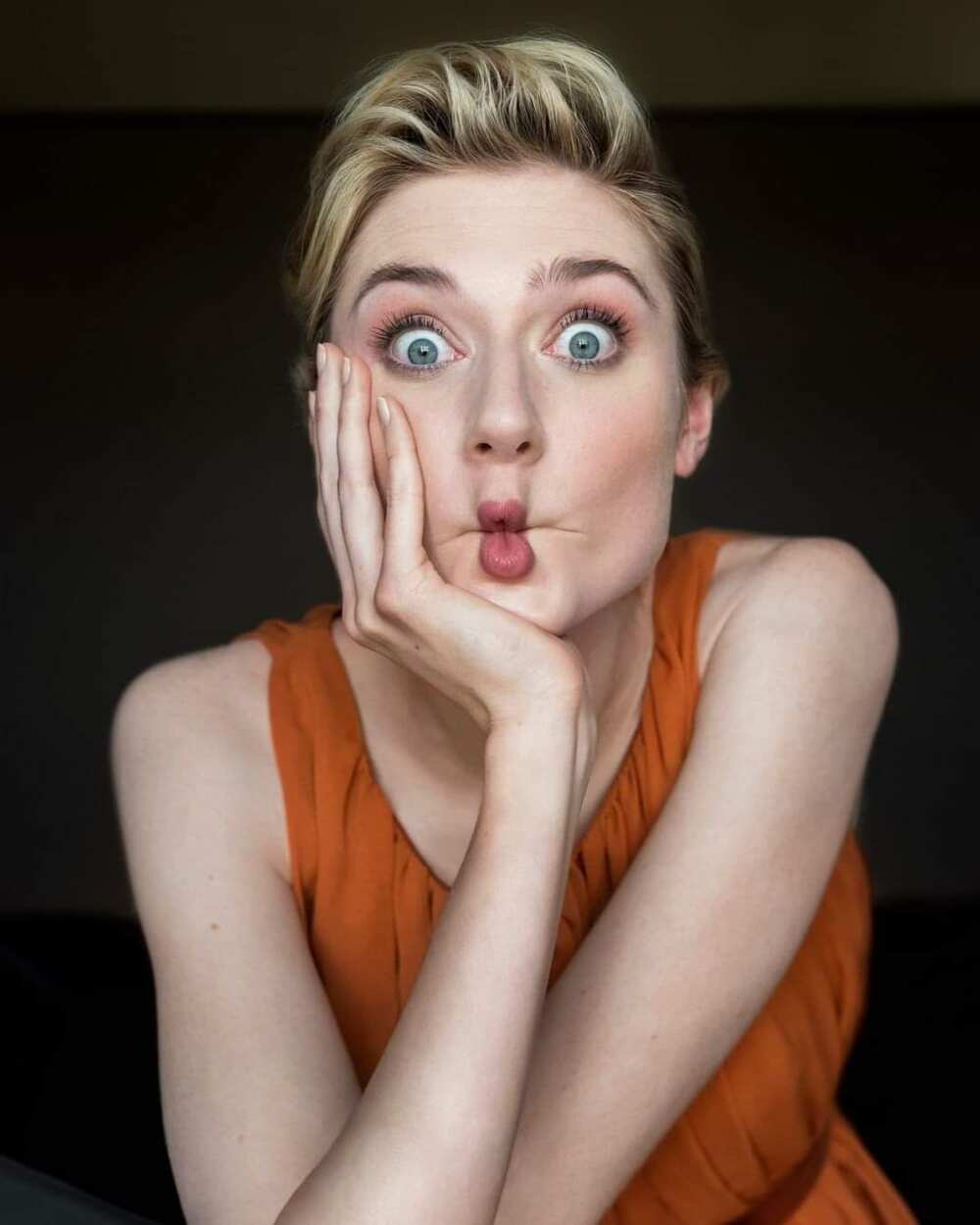 While she is not on Instagram, Facebook, or Twitter, Elizabeth Debicki hot images can be found on these platforms due to many fan dedicated accounts.
Despite being relatively new in the industry, Elizabeth Debicki has already made her mark in Hollywood. She has starred in incredible movies and received phenomenal praise from both co-stars, directors, and critics.
Elizabeth Debicki is undoubtedly one to watch in this field. Her talent is undeniable.
Source: Legit.ng