May 29: 5 Things Tinubu Should Do Immediately After Swearing In, Lagos Traders Reveal
Traders in popular Lagos market have expressed deep concern for the nation's growth and development
In a chat with Legit.ng, the traders made their request known to the incoming administration led by Bola Tinubu, the president-elect
Ahead of the swearing-in of Tinubu as Nigeria's 16th president; border reopening, security of lives, and credit facilities are some of the demands that top the traders request list
The present market environment is not relating the current happenings in the polity.
The rise in the cost price of major goods, the scarcity of some seasonal goods and the low purchasing power of buyers are some of the major issues confronting traders in the popular Lagos market.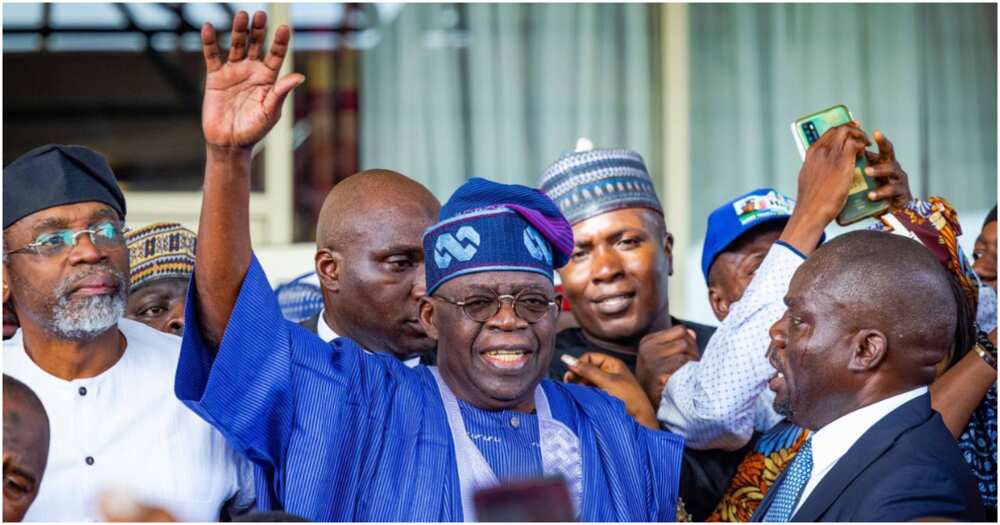 This week, Legit.ng had a chat with traders in three major markets in Lagos state and they revealed what they want the incoming administration led by Asiwaju Bola Ahmed Tinubu, the president-elect and the vice president-elect, Kashim Shettima to do for business owners in Nigeria.
"Tinubu should protect lives," traders say
For a trader who sells foodstuff items such as ogbono, egusi, crayfish and dry pepper at Mile 12 international market, Lagos, the security of life is all he desires.
Speaking with Legit.ng correspondent on Saturday, May 27, he said,
"We have suffered enough and we look forward to a better Nigeria. May the incoming government favour us all.
"At the moment, insecurity is affecting us as business owners and this has led to an increment in the cost price of goods because the farmers are not safe; the travelers- distributors and suppliers, bringing the goods from neighbouring lands and states to Lagos, are also not safe.
"Since President Muhammadu Buhari was unable to solve this issue, we are praying for God to assist Tinubu to help us tackle insecurity; So, I want Tinubu to prioritise security in his government as he takes over from Buhari on Monday, May 29."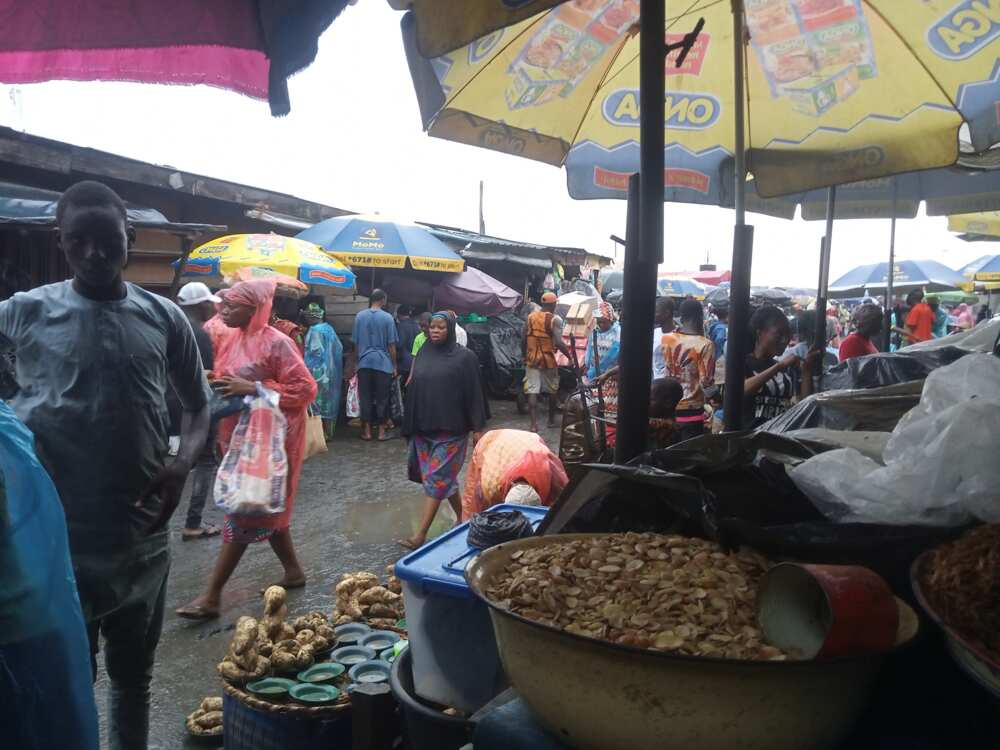 "Exchange rate should be looked into critically," trader tells incoming govt
From the observation made by Legit.ng correspondent at the same market, the cost price of major goods remains the same and traders are lamenting the low profit margin after daily sales.
Mr Felix, a trader who sells rice, beans and garri at wholesale prices, urged the incoming administration to fix the economy. According to him, if the economy is booming, it will impact positively other sectors.
"As you can see, the market is dry, the goods too are dry, no good sales, we are just managing.
"All I want is for Tinubu to do better than Buhari because the downturn of the economy is really affecting us as traders and the buyers are also feeling the pain too.
"Tinubu should please revive the economy as soon as he takes over power, there is no time to waste anymore; the excahnge rate needs serious attention, the naira is lower and this is affecting the nation's economy. If the economy is fixed, other sectors would become better," the trader urged.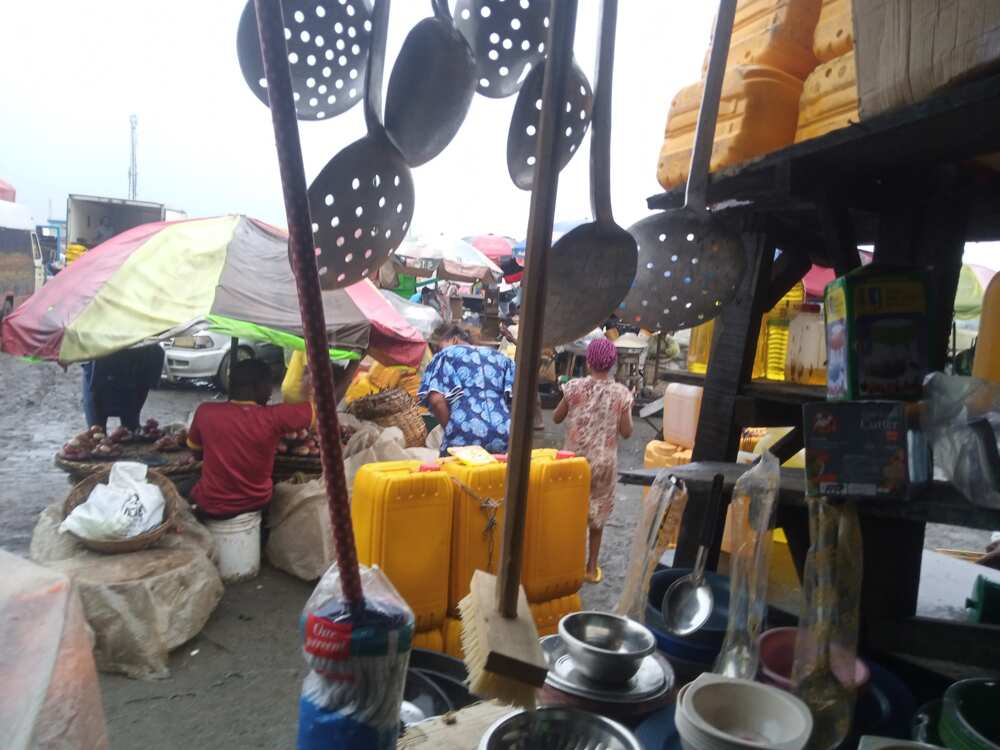 "Make credit facilities easy" trader appealed
In a different turn, a trader who sells kitchen items requested that the Tinubu-led government should make credit facilities easier for the traders as some of them survive by loans.
Mr Raphael said,
"Most of us survive by loans but getting these loans is not easy and paying back with this current economic situation in Nigeria is also another major challenge. The new government should make life easier for us than we envisaged."
Mr Uche wants Tinubu's govt to open land borders
At Ketu market, a trader who hailed from the eastern part of the country wants Tinubu's government to open the nation's land border. According to him, this would make goods surplus in the land and their cost prices reduced.
Mr Uche opined thus:
"One major thing that the Buhari administration did was to punish traders who sell imported goods. The govenrment shut all land borders and ooened the ones in the nortehrn states and this made the Hausa's have easy access to cotonou and neighbouring countries but for traders, it became difficult for us to purchase goods and resell at affordable prices.
"So, our plea to this new government is for them to open Nigeria's land borders, if they are opened, the cost prices of goods will drop and their availability will rise.
"It is difficult to say specifically this is what Tinubu should do, but the reopening of land borders should be considered."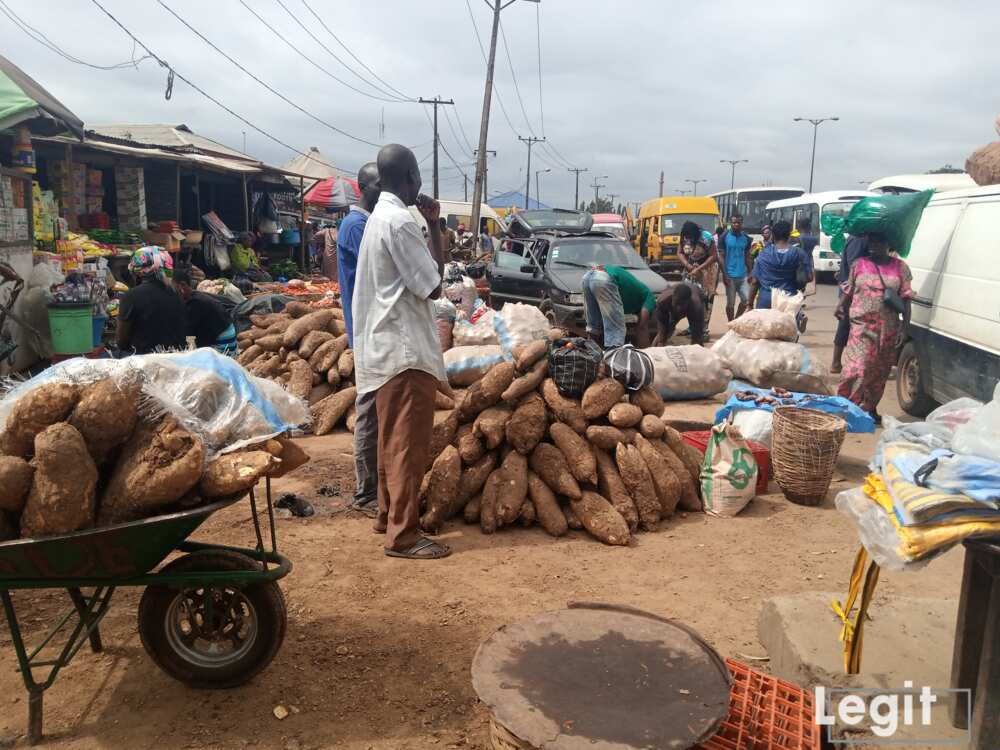 "Fuel scarcity should be a thing of the past," the trader says
A young trader who sells yam at Ojota market, identified simply as Daniel, recounted how he has been struggling as a businessman in the last eight years.
He noted that fuel scarcity which has led to a hike in the price of fuel and transportation fare has affected his business negatively.
Daniel said:
"We missed the times of former President Goodluck Jonathan under this Buhari's regime; Going forward, this is the worse regime so far as I have been strolling to run my business and keep it going and as well."
"It has been a difficult phase of my life because the movement nt of my goods from the rural areas, neighbouring states to cities like Lagos state, has been troubling. the high cost of transportation and the bad roads as well as the problems of farmers (hike in the cost of farm products and equipment) all these and more, makes business frustrating.
"All I want and pray for ahead of May 29 is for fuel scarcity to be history; good roads, good transport network for easier movement of goods and provision of equipment for farmers; All these and more is what we pray for as business owners."
Legit.ng weekly price check: "Nigeria inflation rate terribly affecting us," Yam seller in popular Lagos market groan
Yam sellers are not having a filled day in the Lagos market as the cost price of the produce rises.
Despite the fact that yam is in its season this period, the cost of its purchase is on the high side and traders are not happy.
The market this week is dull and dry, shops that are operating are not having a swell time as buyers are not trooping in and out as they ought to.
Source: Legit.ng